Children's furniture with kitchenette made of pine wood, by Sjors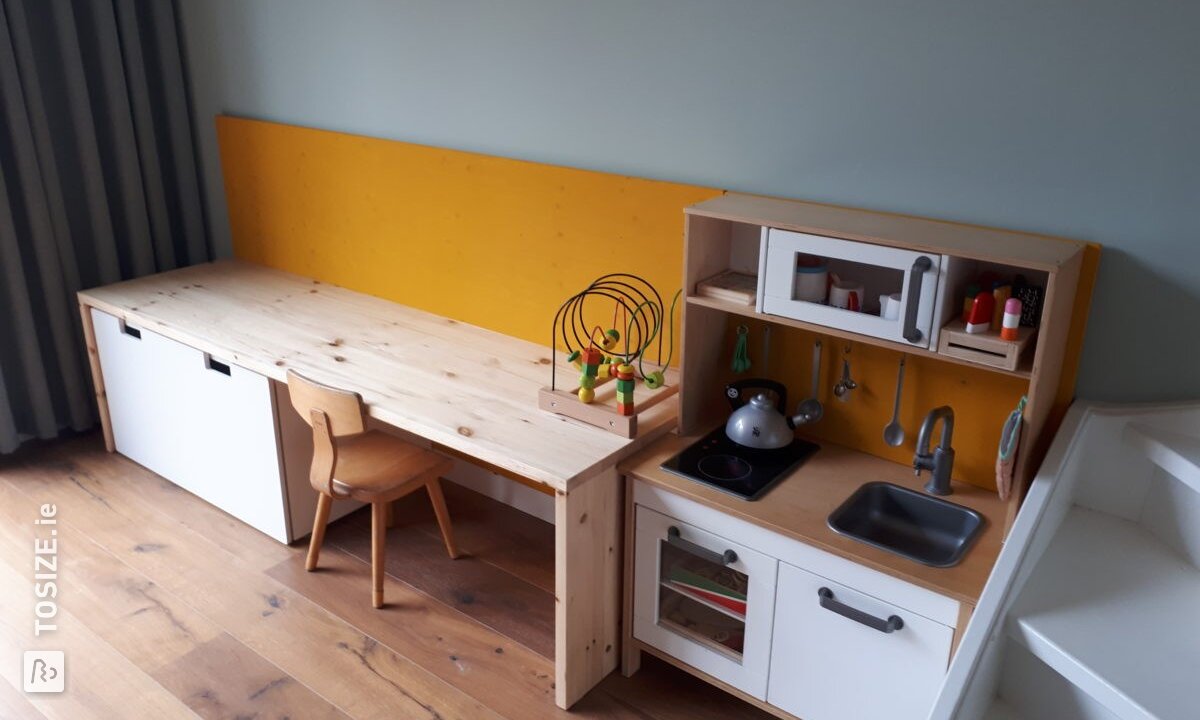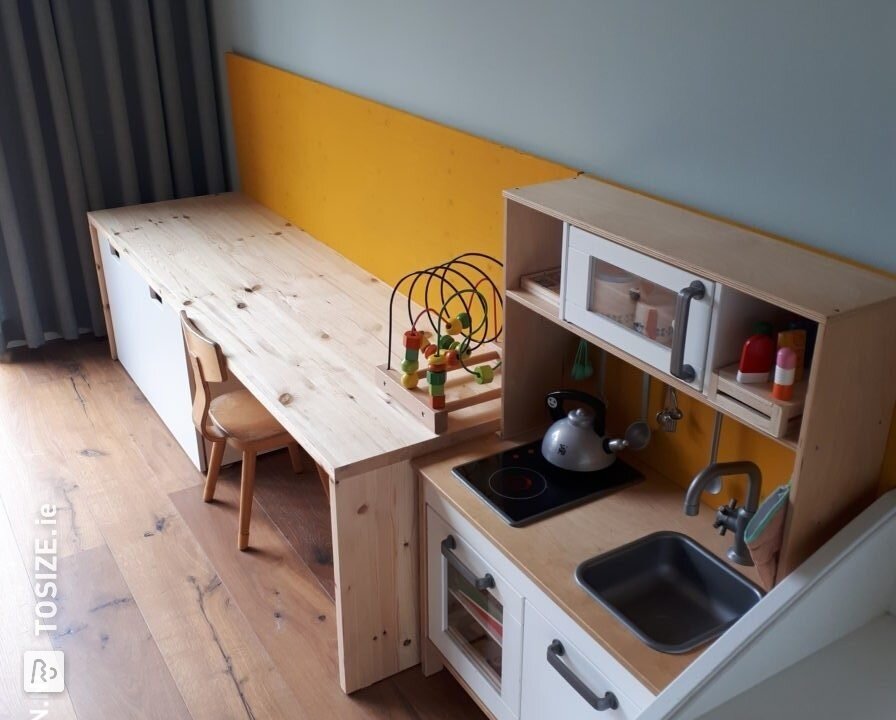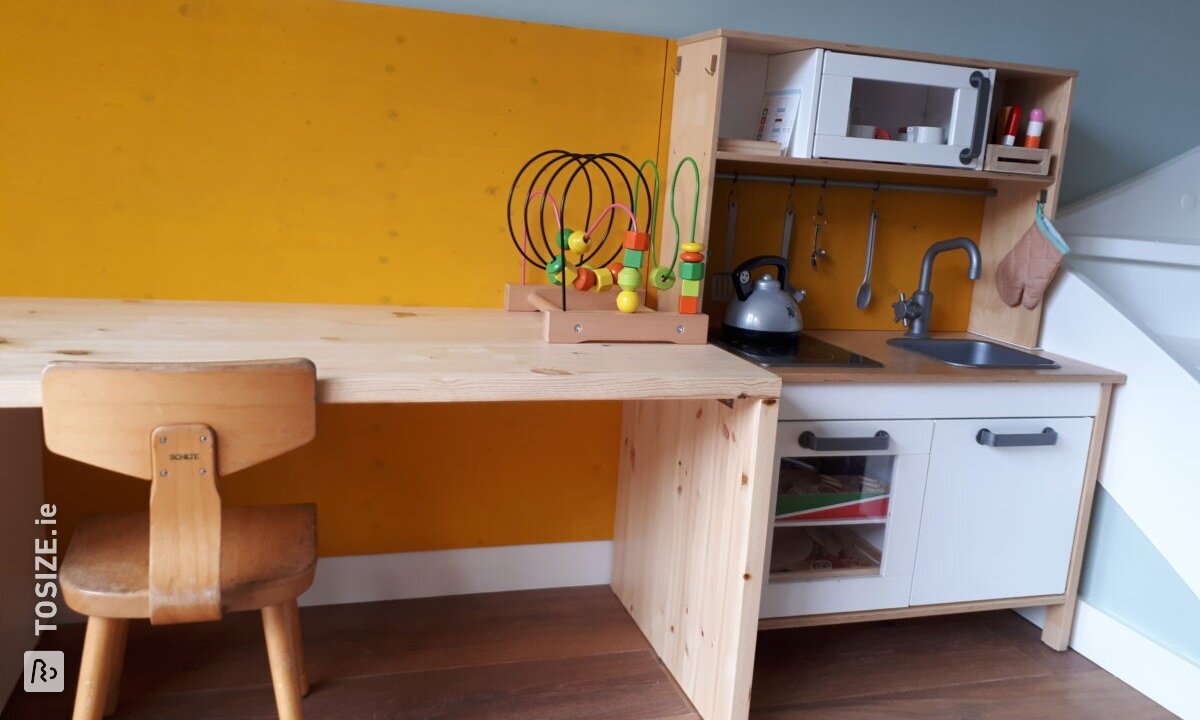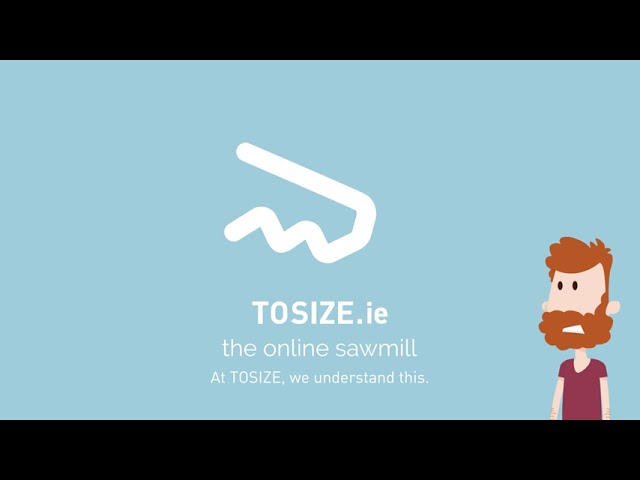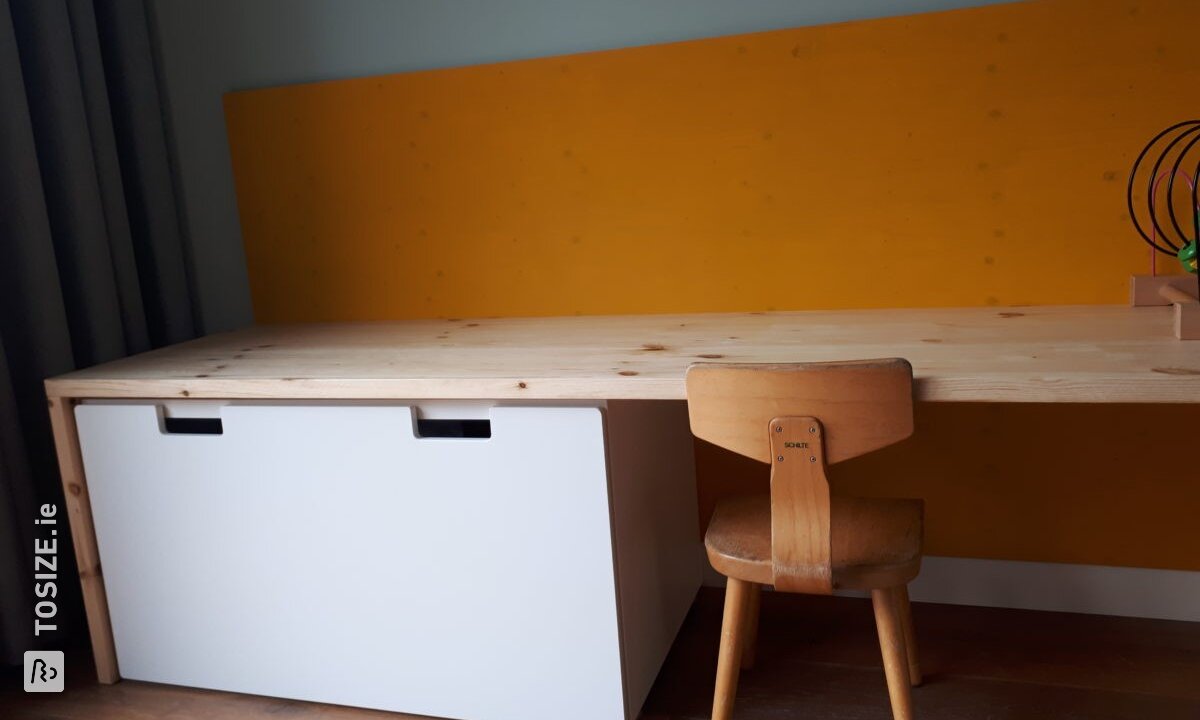 Create this project yourself with sheet material cut to size by TOSIZE.ie!
Practical and fun storage furniture for the children
A children's desk with a large drawer to store toys. In addition, we have linked an Ikea kitchen to this piece of furniture with the same color back wall.
The mounting of the low desk
First, all parts are painted in the transparent varnish or mustard yellow color. This whole was repeated twice and then everything was screwed together. Finally, the worktop was put 1 more time in the transparent lacquer. The top is supported on the sides by steel angle profiles and on the back it is screwed to the back wall. The kitchen is connected to each other by means of steel coupling strips. In this way, the kitchen is integrated with the desk.
The outside dimensions of the children's desk
L190.0 x W52.0 x H50.0 (Back wall: H100.0) + Ikea kitchen of 72.0 cm wide.
Experience with OPMAATAGEN.nl
Works very well, because all elements are tailor-made.
What others made with Underlayment and Timber boards