Custom-made TV cabinet of black oak quarters, by Sascha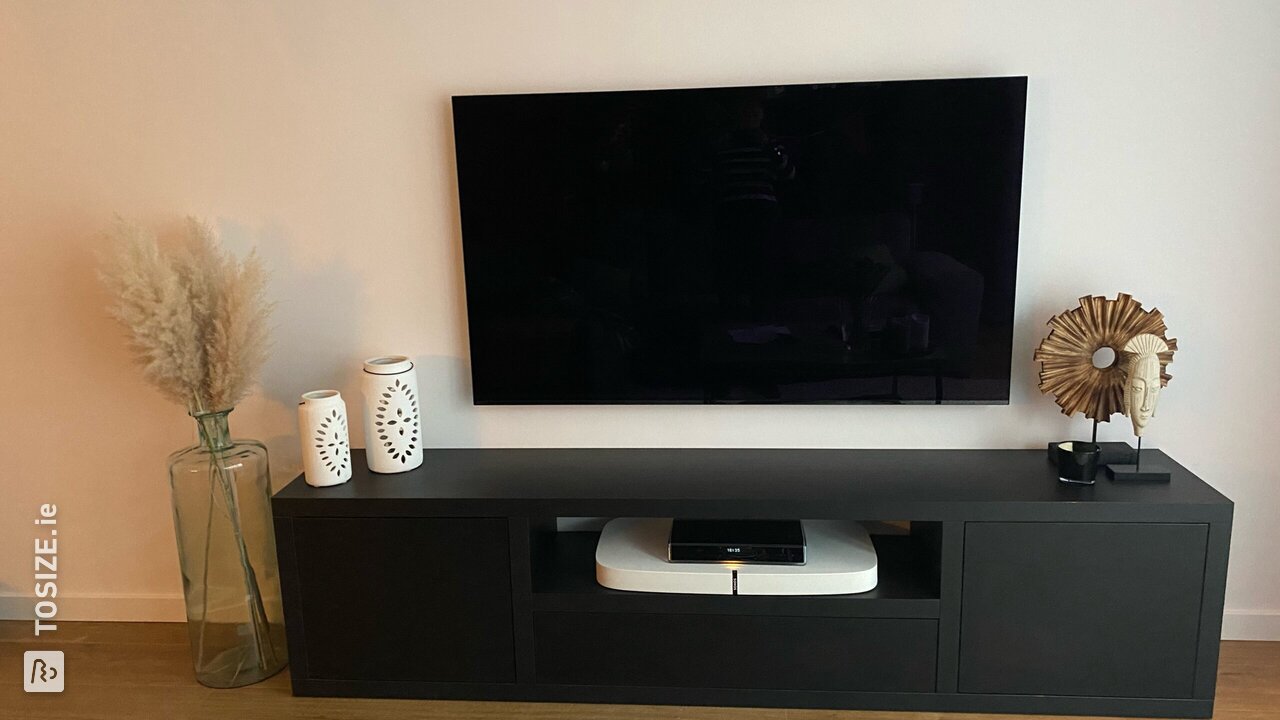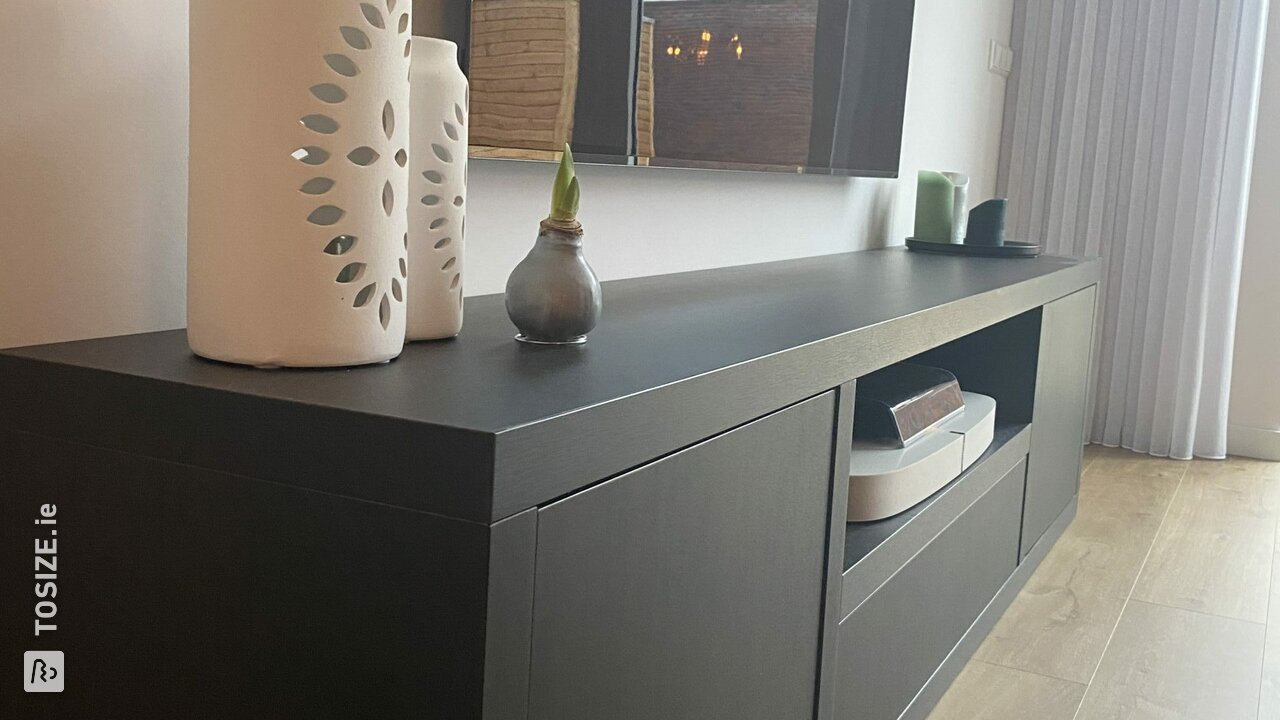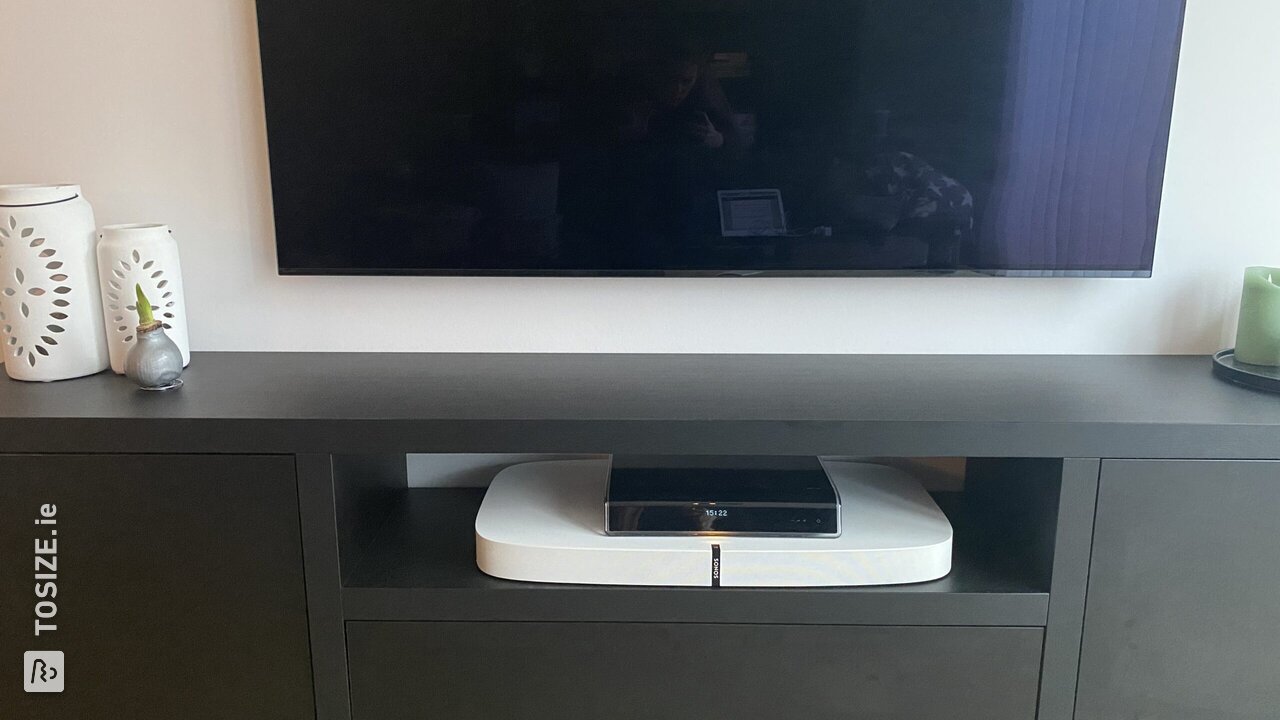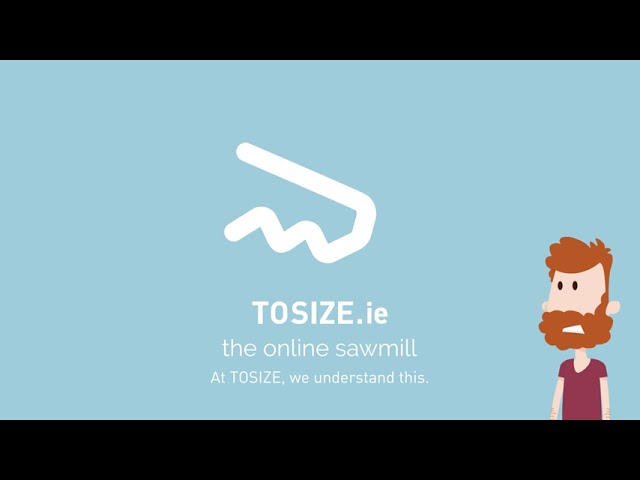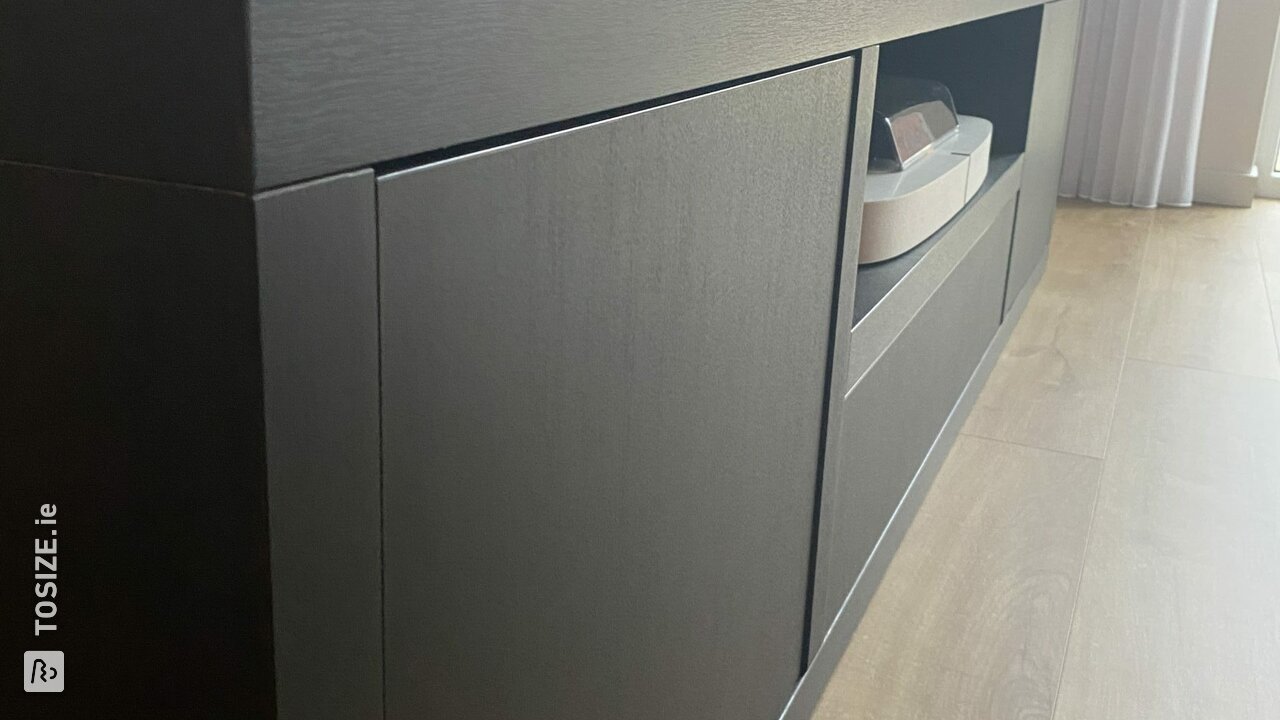 Create this project yourself with sheet material cut to size by TOSIZE.ie!
definition
TV cabinet, in which storage space has been created with the help of two cabinets and a drawer. There is also a space to store a music system / TV cabinet.
Customized TV furniture
Together with Ivonne we have put our wishes on paper. We wanted a cabinet where our TV would hang nicely above it, but we could also store enough stuff. We also wanted a separate room to place our music system. With the help of some advice, we finally came up with this beautiful design. After delivering the parts of the cabinet, we put it together without effort. The end result is exactly what we expected and hoped for!
The dimensions of the project
Length 230.0 cm Height 55.0 cm Depth 40.0 cm