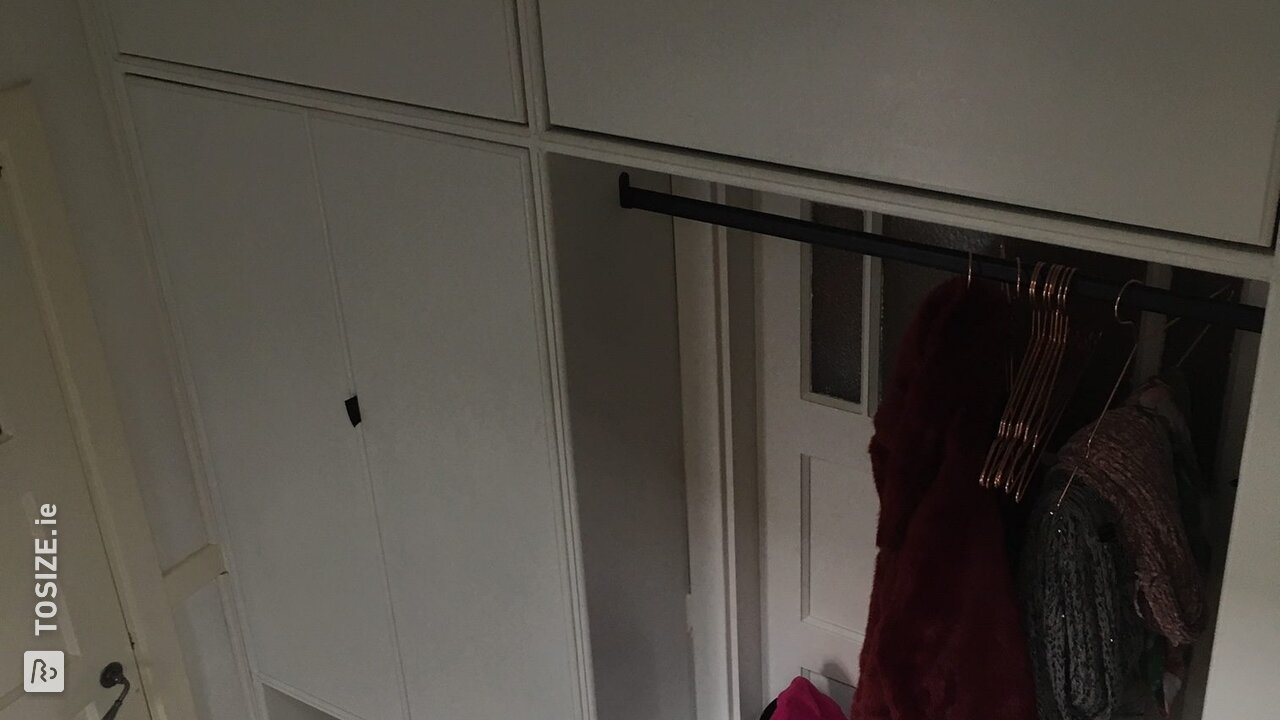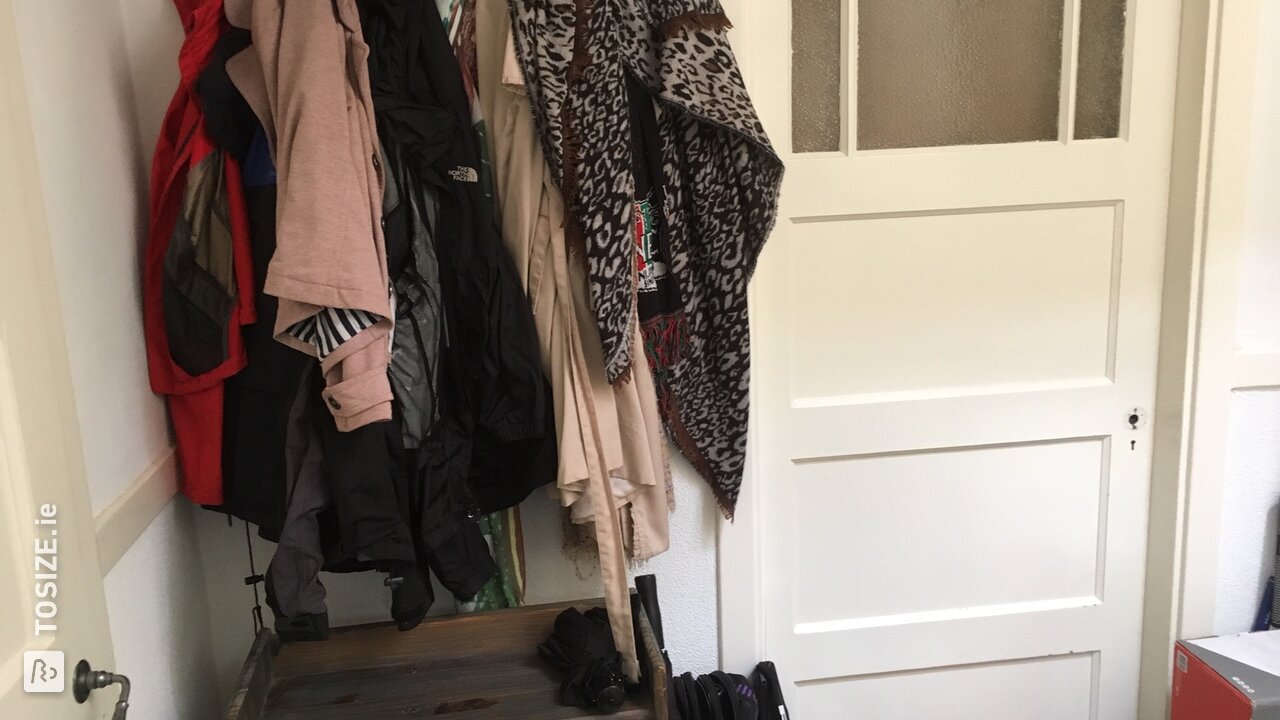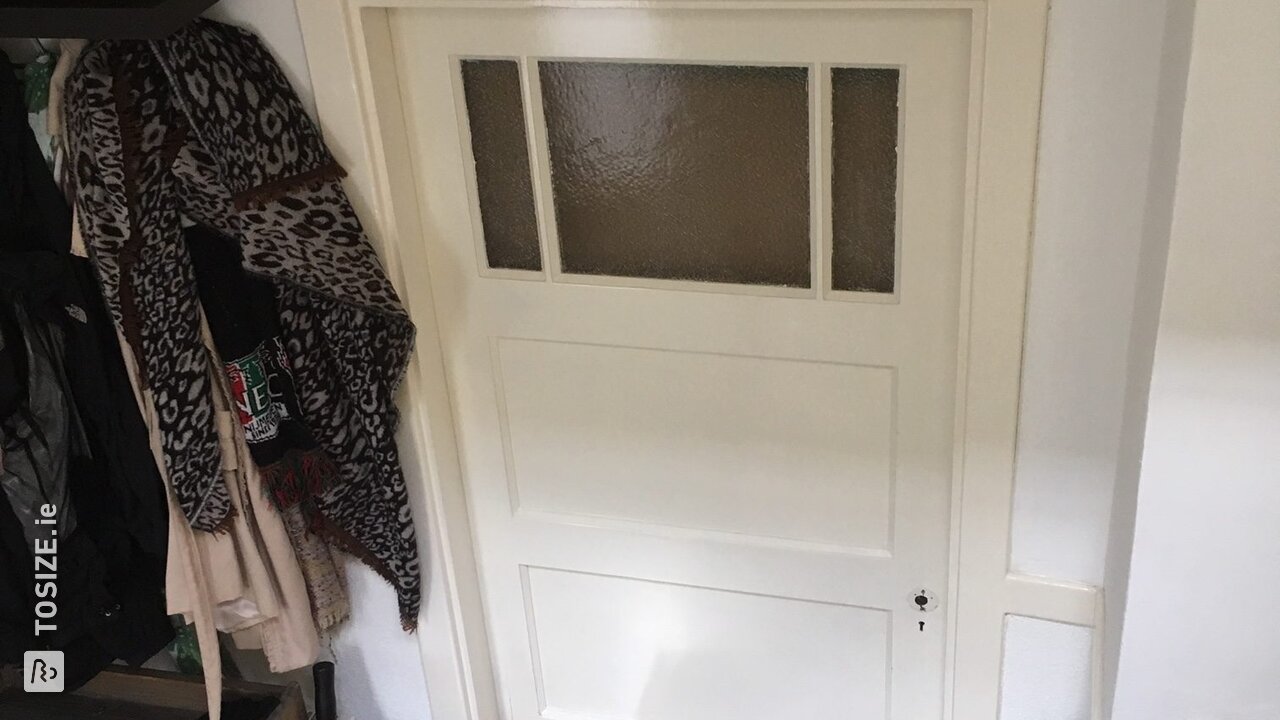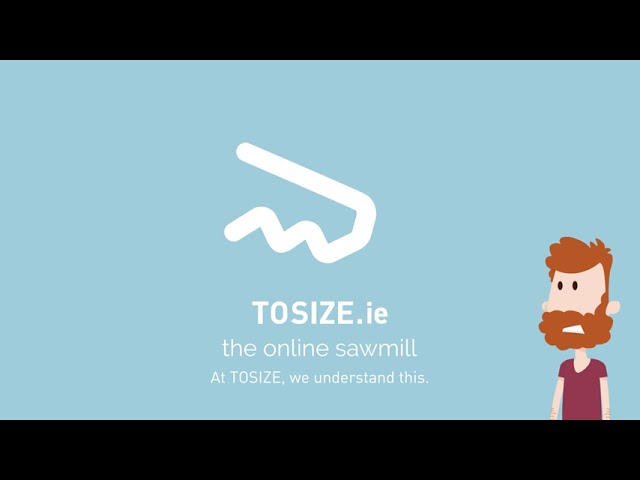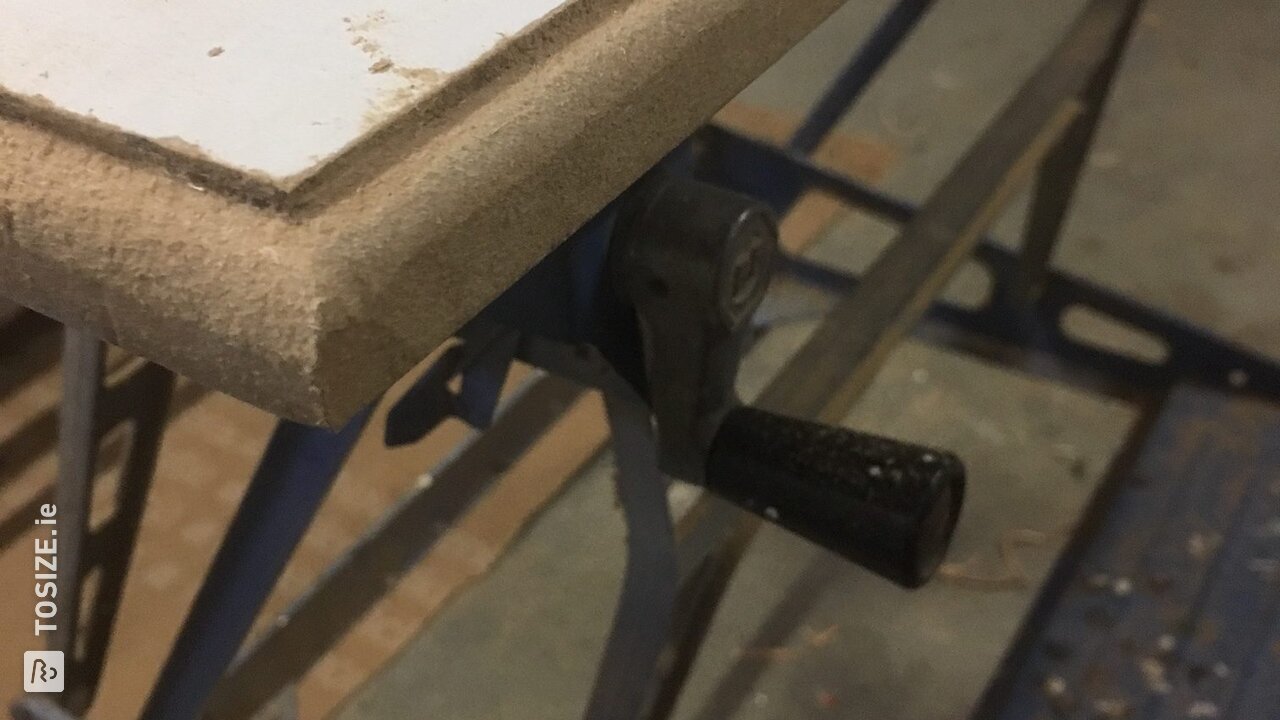 Create this project yourself with sheet material cut to size by TOSIZE.ie!
Description
The little hall in our 1930s house was very messy. A door was not used and there was more room for the coat rack. The heating also had to remain. So finding something with the right sizes was not possible. A shallow custom closet with plenty of storage space was the solution for clothing, sports equipment, etc.
How did you make the closet?
Everything accurately measured and had everything cut to the millimeter at TOSIZE.com. Unfortunately, some updating had to be done because some walls were very skewed. Edges were milled to maintain 1930s style. We drew the lines for the construction on the sawn MDF and drilled holes for dowels there. Edges milled (in connection with style) and then sealed with Frencken edge sealer. Then we assembled and installed the cupboard as a kit. Almost all connections are made with dowels so that the cabinet can easily be disassembled in another house layout without damage to walls or ceiling.
What have the dimensions become?
Width: 198.0 cm Height: 268.0 cm
Experience with TOSIZE.com
Plate delivered perfectly. I was impressed with the quality of the white finish. It is necessary to sand or plane the corners along the cut edges because they are razor-sharp.
What others made with MDF