Atmospheric TV cabinet made of plywood and cherry wood, by Joost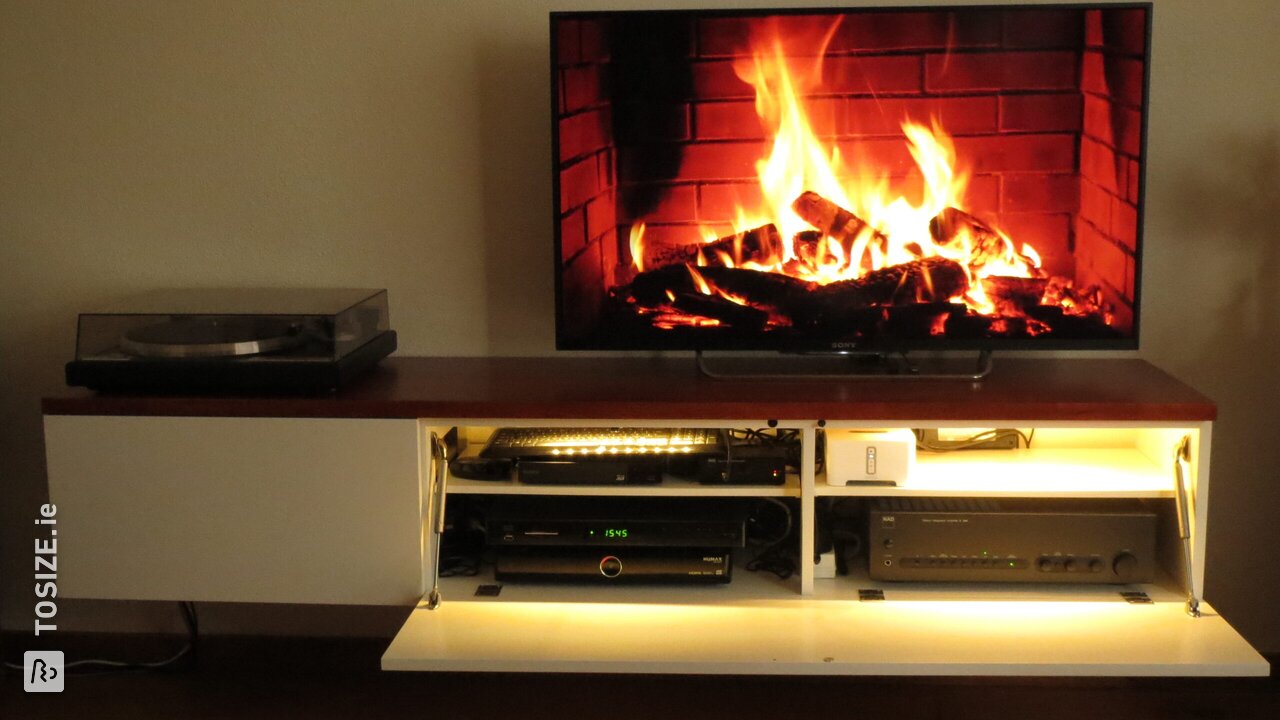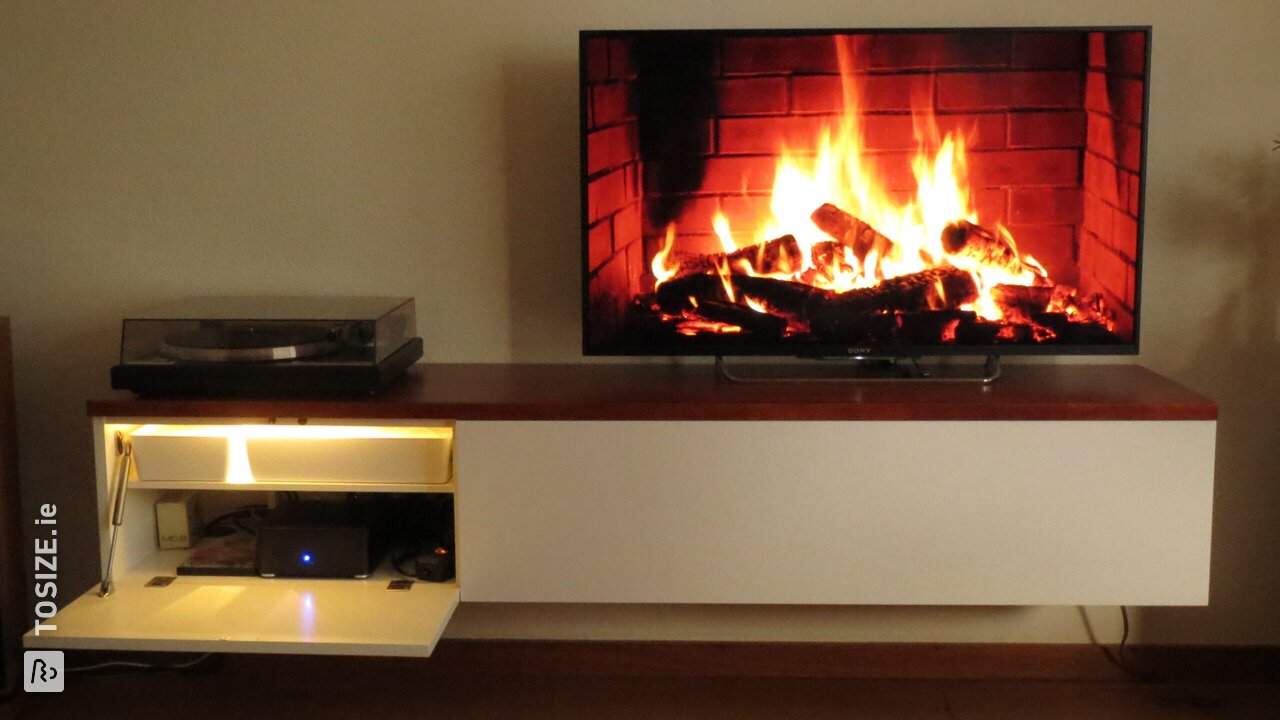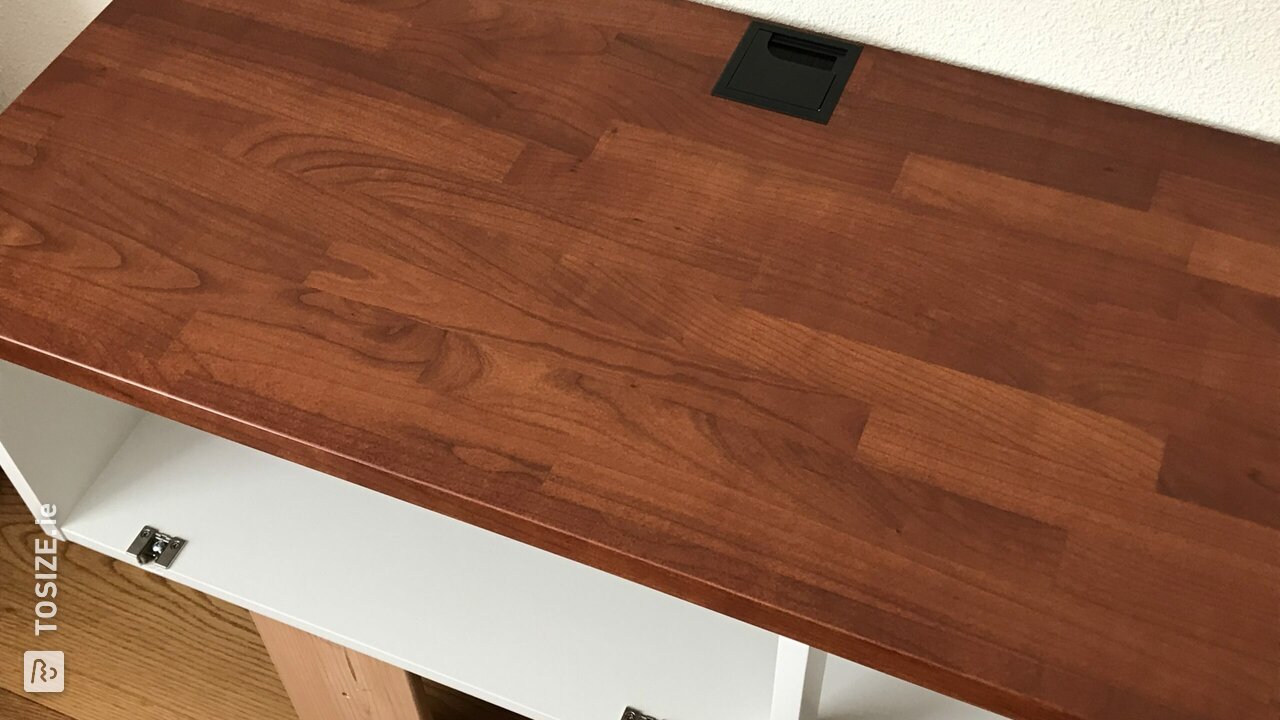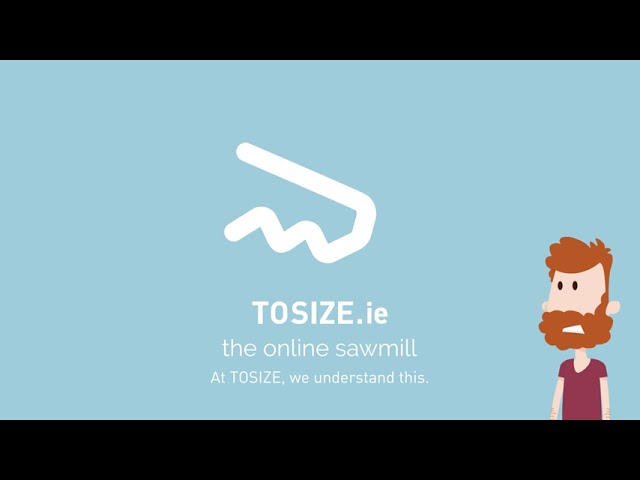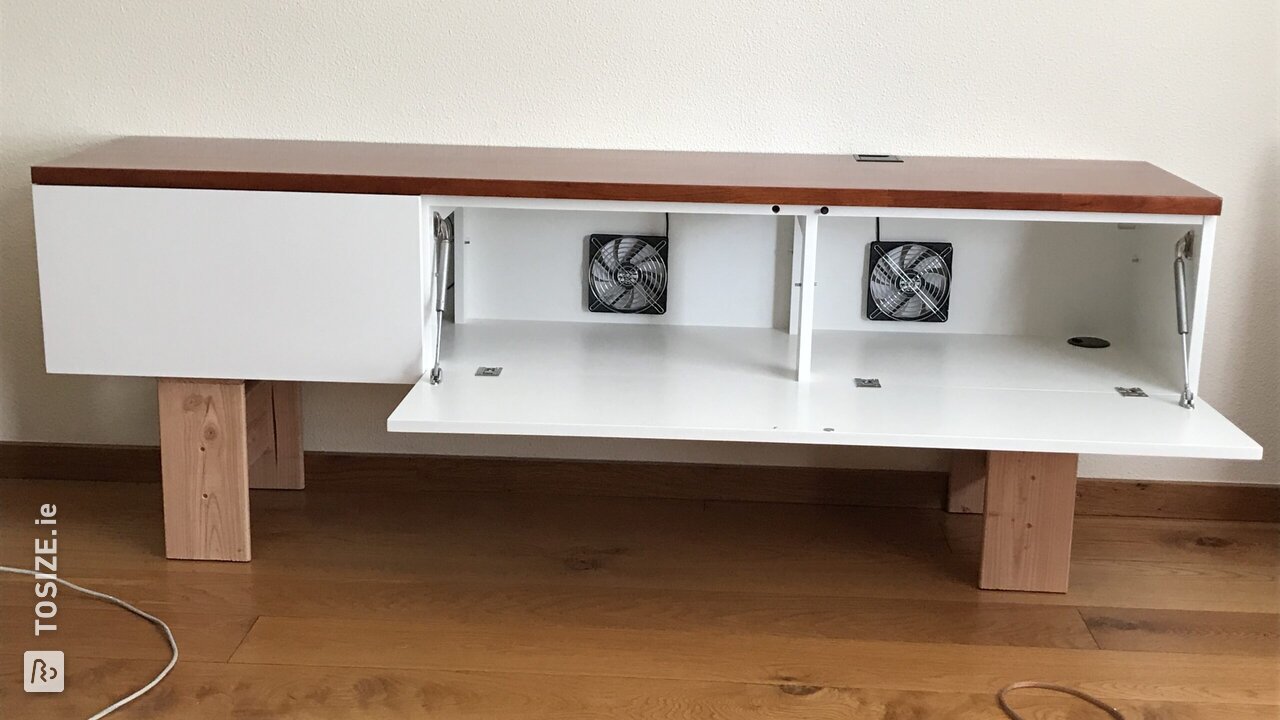 Create this project yourself with sheet material cut to size by TOSIZE.ie!
definition
TV cabinet made of okoumé plywood with a cherry furniture panel as top plate and suspended with a standard cabinet suspension system. The cabinet has integrated lighting, fans and various openings for cables. The doors fold down horizontally with gas-sprung dampers.
Customized TV cabinet
The cabinet is designed and drawn in Sketchup. The outer dimensions are chosen in such a way that all equipment fits in the cabinet. The proportions are based on other TV furniture. All components, such as the TV receiver, amplifier, etc., are modeled as blocks for this. With a manual exploded view, a list of parts is made. The size of all parts has been measured in Sketchup, taking into account the necessary space between, for example, the doors and the cabinet. The measurements have been taken into a spreadsheet for use as an aid when ordering. The cabinet is assembled with countersunk screws and wood glue. Cutouts for the cabinet suspension system, the hinges and the fans are drilled and milled. The screws in sight have been primed. Then the cabinet was painted. The top shelf is stained and lacquered.
The dimensions of the box
180.0 cm wide 42.6 cm deep 32.7 cm high
Experience with TOSIZE.com
All parts were cut exactly to size, everything accurate to the mm, squared and neatly labeled. That ensures that building is easy; it all fit perfectly. The quality of the wood I ordered is good; No disturbing knots, cracks or splinters anywhere. One of the doors had a deep scratch, perhaps from transport, which unfortunately I only noticed later. The largest door has warped quite a bit in the months I've been working on the cabinet. That seems to be possible with plywood, but it's a shame.
What others made with Plywood