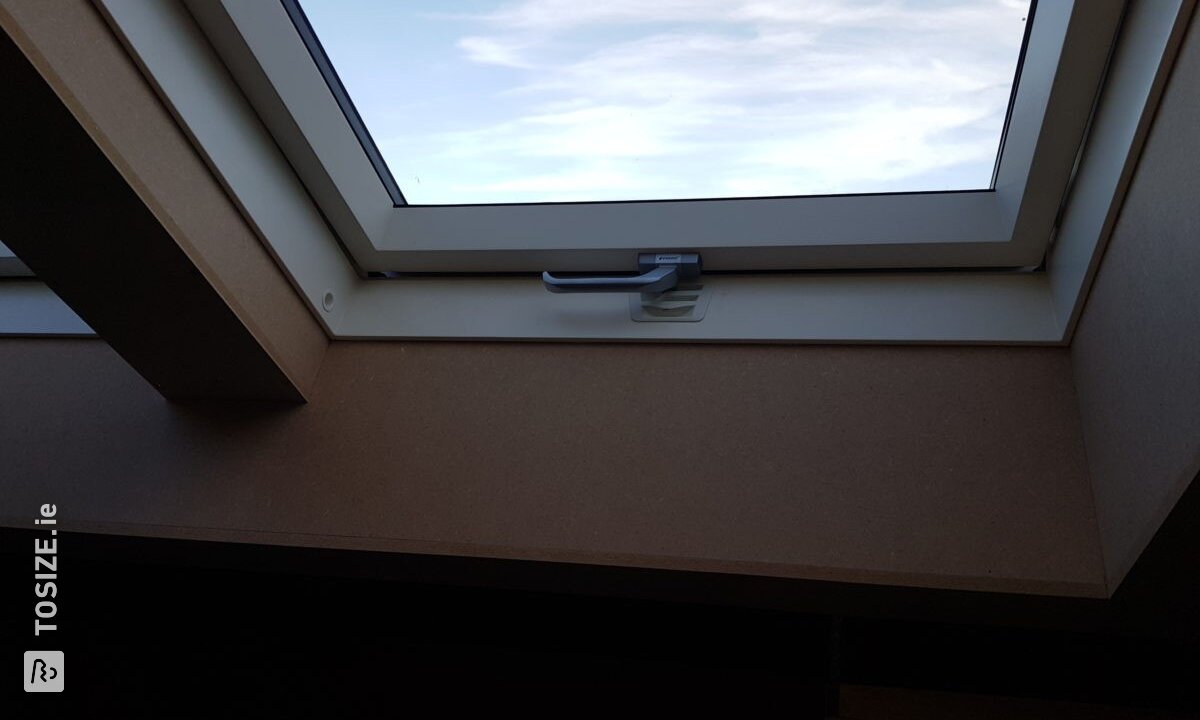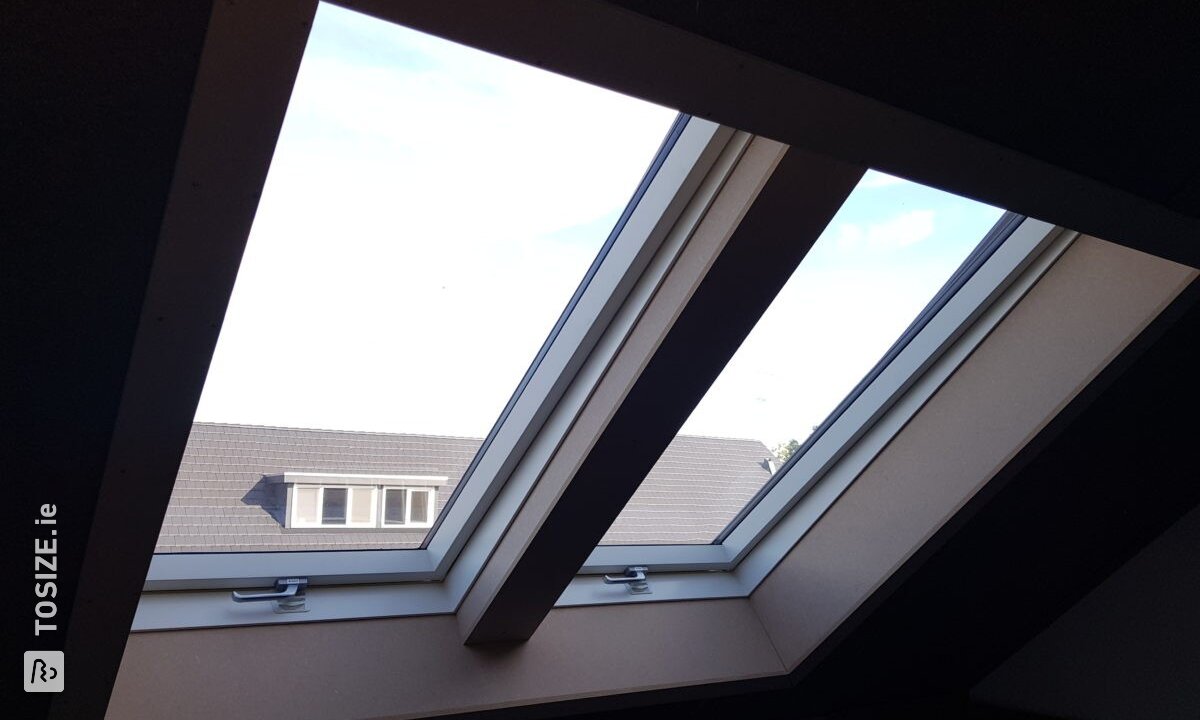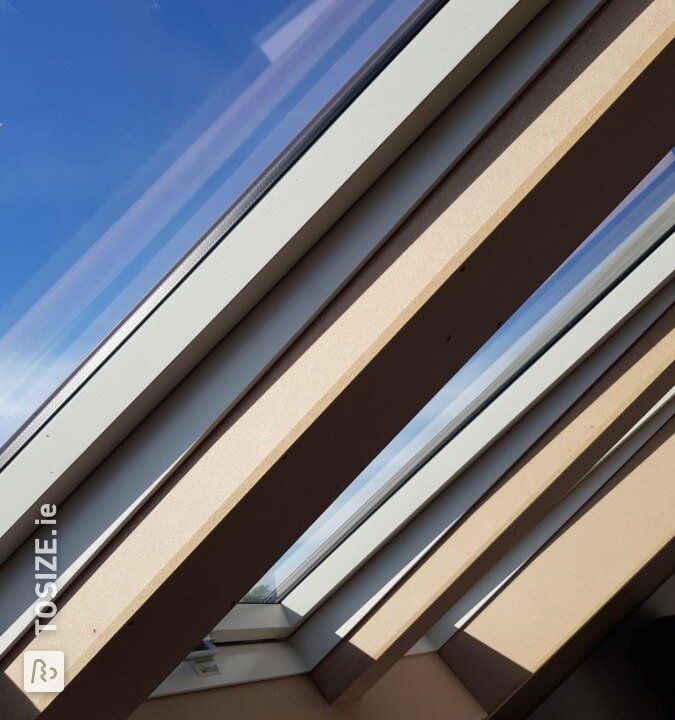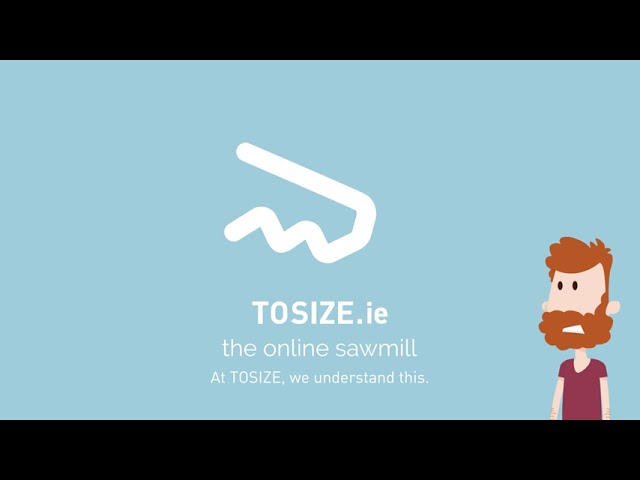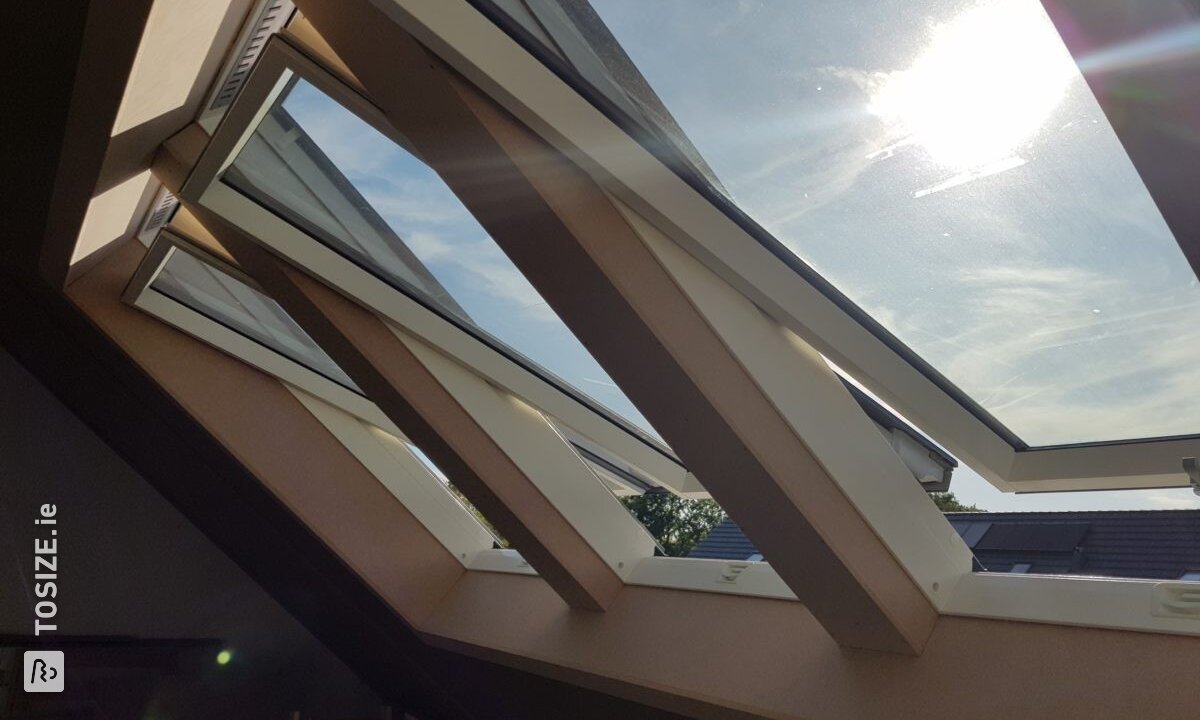 Create this project yourself with sheet material cut to size by TOSIZE.ie!
Description
What have you made?
We finished skylights with 12 mm thick
MDF
. Naturally ordered at TOSIZE.com! Due to the width of the skylights, we could not use a standard MDF size of 122.0 cm x 244.0 cm. This was also no problem for TOSIZE.com! Many lengths and thicknesses available. Accurate to the millimeter, making processing very easy! Delivery also neatly on time and as agreed. TOSIZE.com provided all strips with a sticker with name (eg which roof window) and the dimensions. Definitely recommended for the price / quality ratio. Result: sleek roof windows of good quality MDF and a satisfied customer!
What others made with MDF