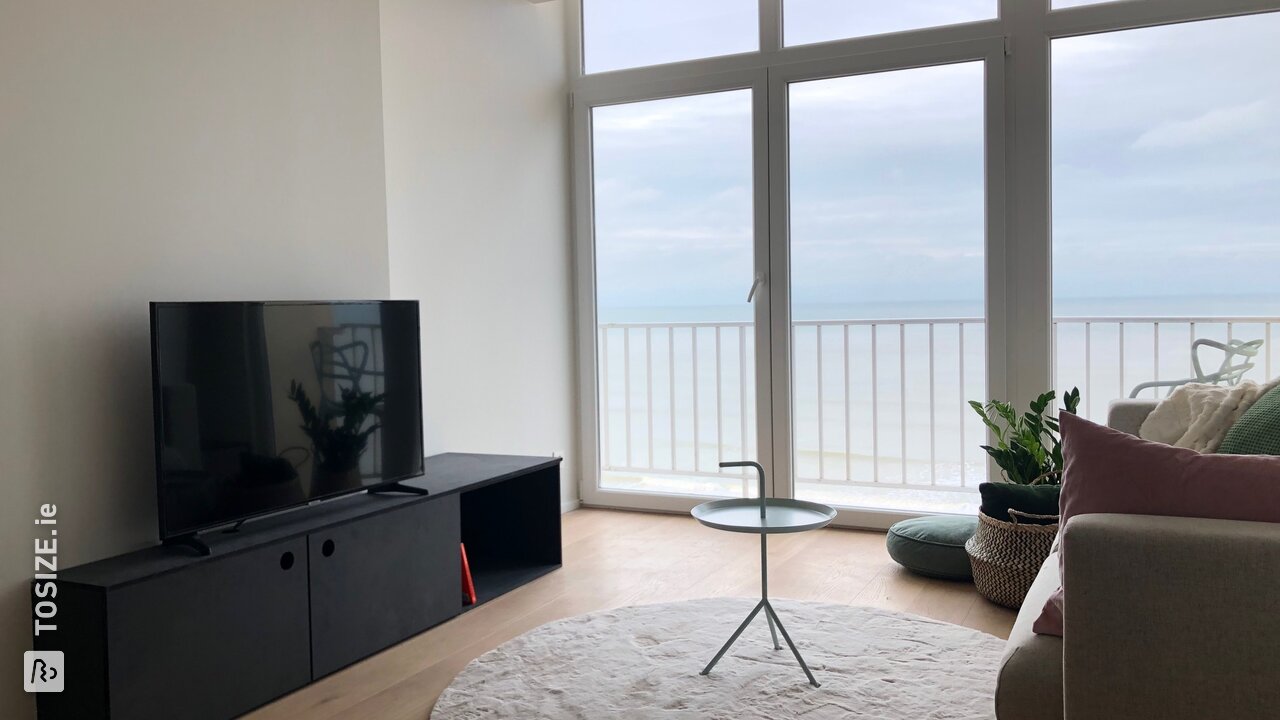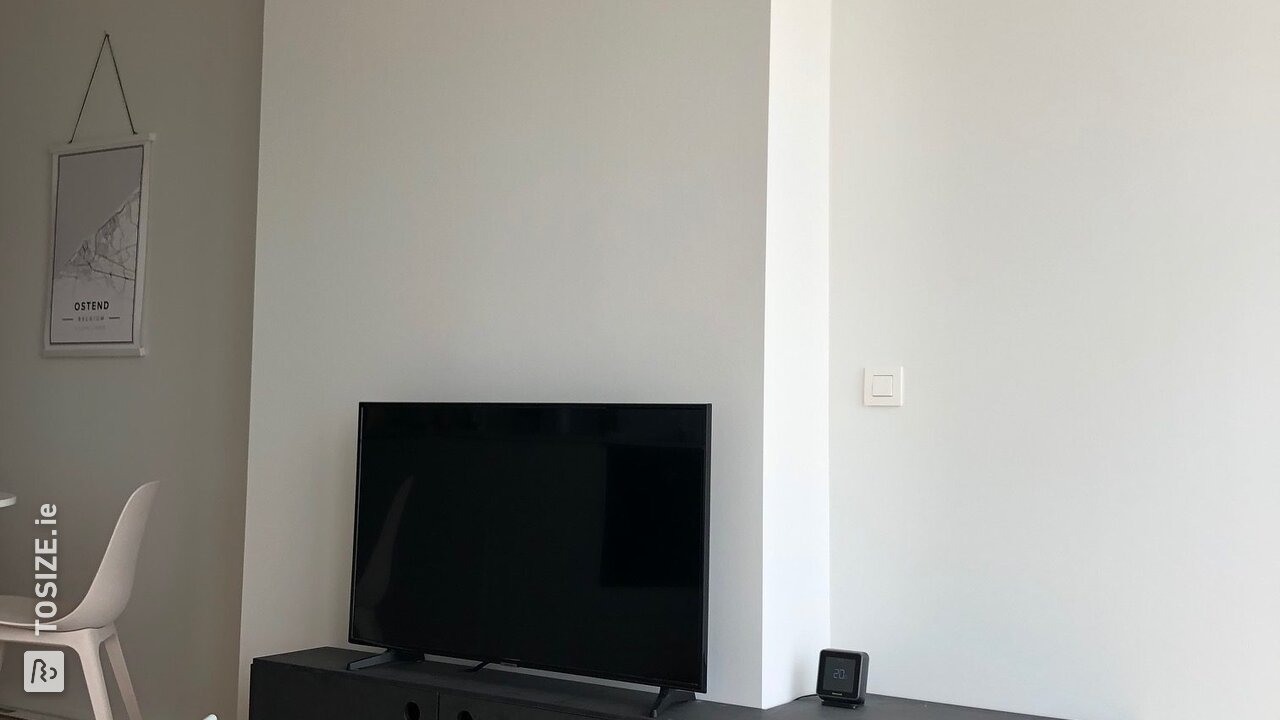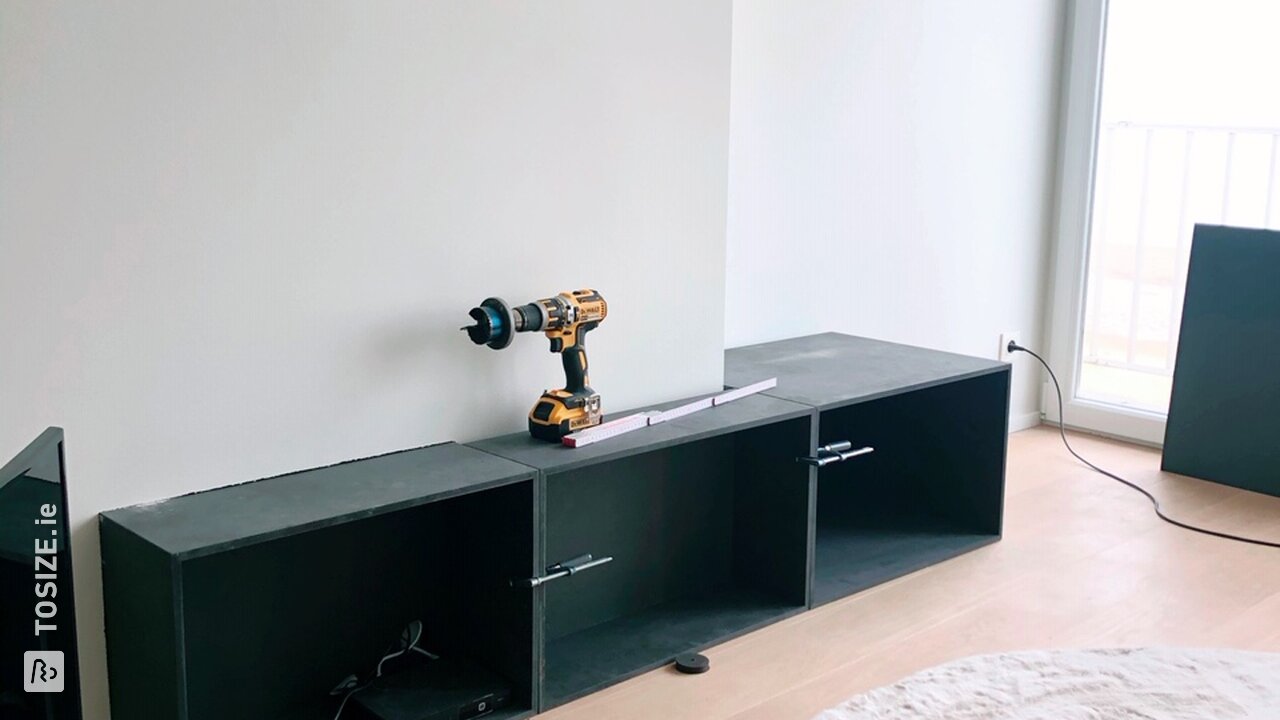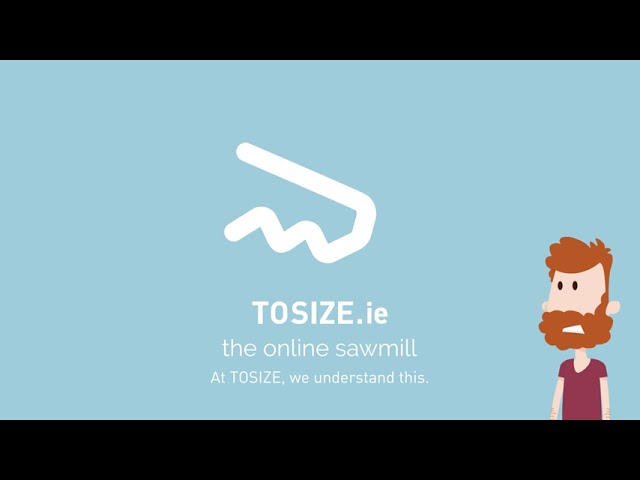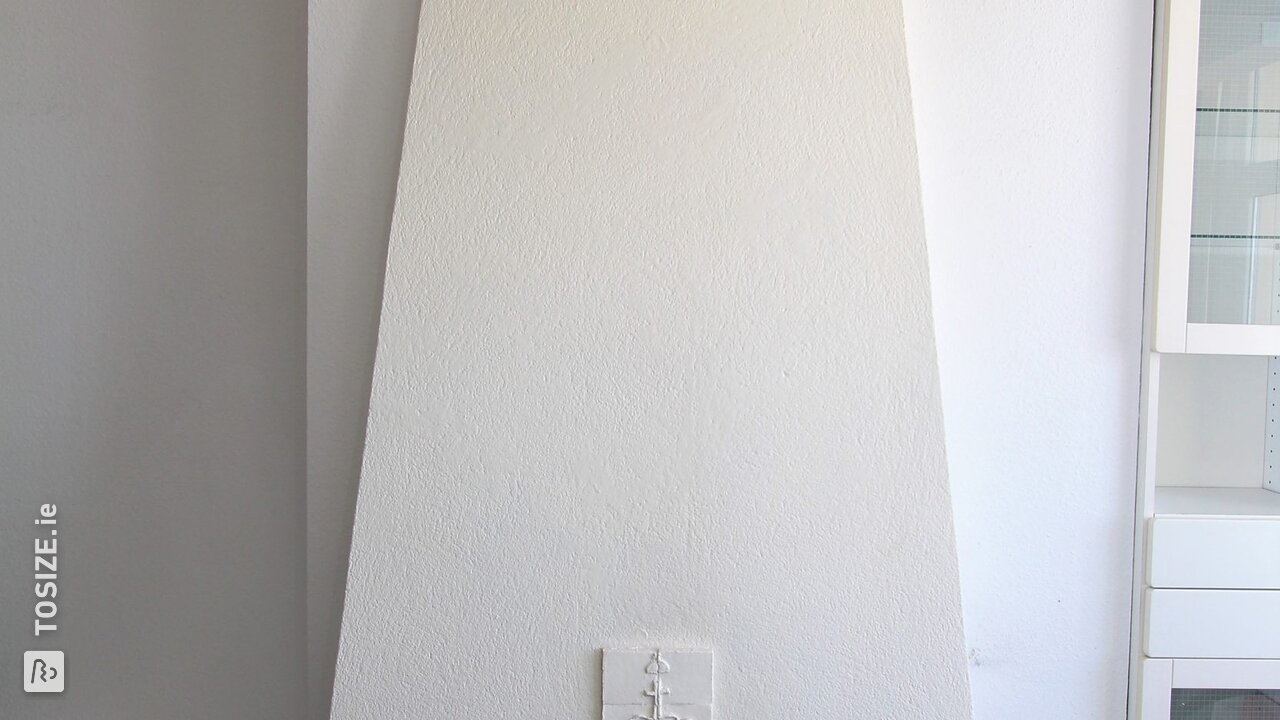 Create this project yourself with sheet material cut to size by TOSIZE.ie!
Description
A TV cabinet of 12 mm thick Black MDF, with 3 different compartments. 2 compartments are closed by a trap door, 1 compartment is an open compartment for magazines
How did you make the furniture?
I wanted to make a TV cabinet for an existing chimney. A part had to fit in the old chimney opening, a part had to be in front of the existing chimney and then a part had to be next to the chimney. I was not sure how to get started until I had the idea to work with the open pillars of TOSIZE.com. Because if you put the column on its side, you actually already have an "open box". :-) So I ordered 3 columns with varying heights (which were depths for me) that I could then mount next to each other. For 2 columns I also ordered a rectangle as a cupboard door that I mounted with a piano hinge and I sent a construction drawing of the top by email so that you did not see that I actually had put 3 columns next to each other.
What are the measurements
190.0 cm wide, varying depths depending on the chimney. 40.0 cm high
Experience with TOSIZE.com
Super handy and beautifully finished columns, correct delivery and fixed in no time!
What others made with MDF