Bookcase for the study with many books! By Jac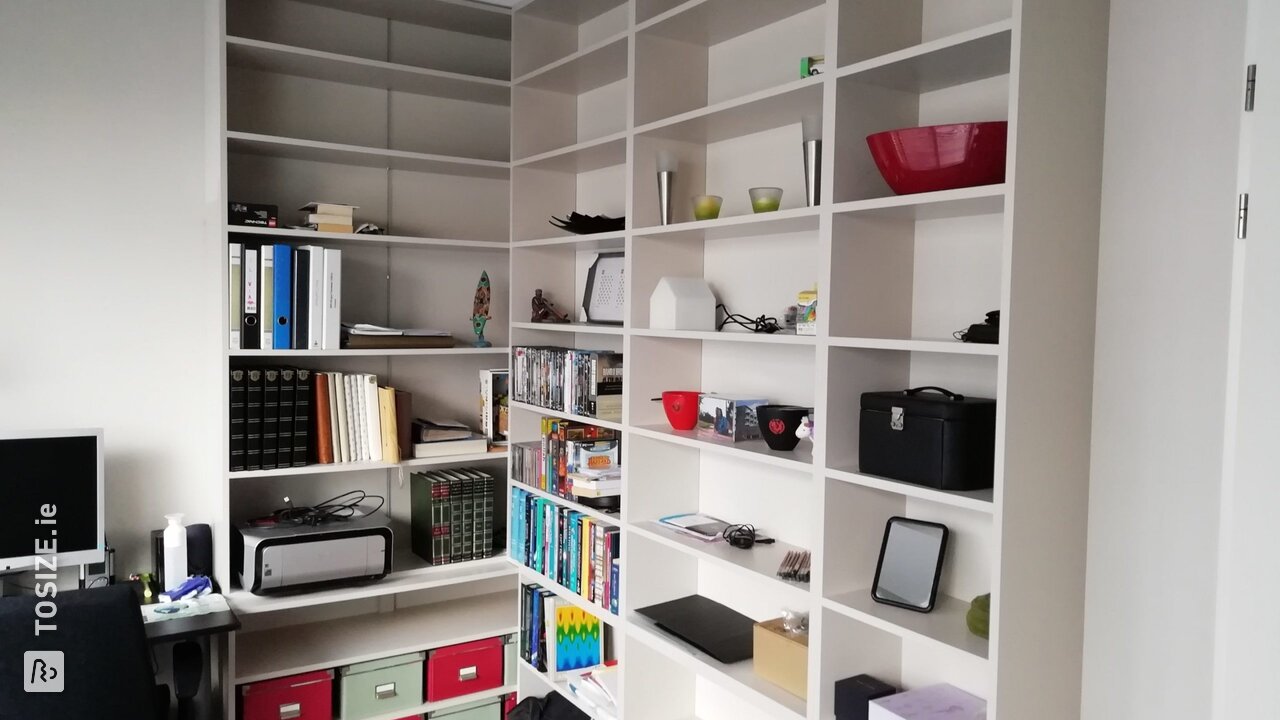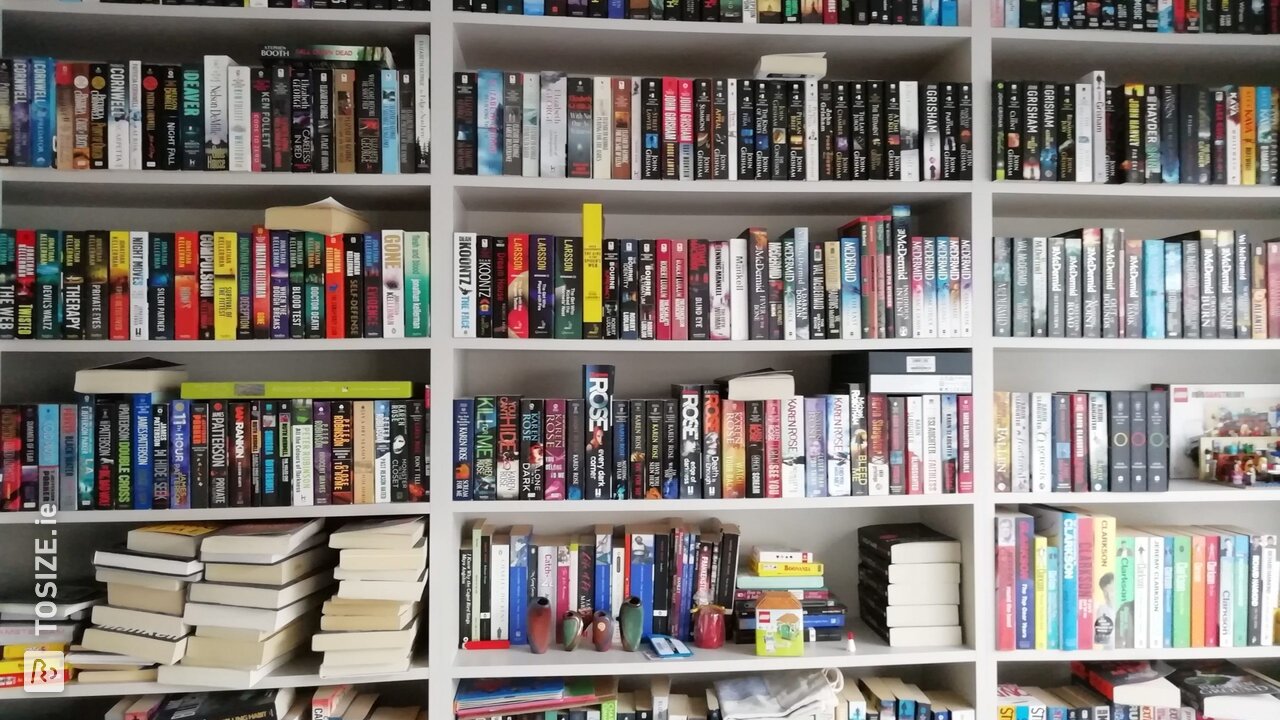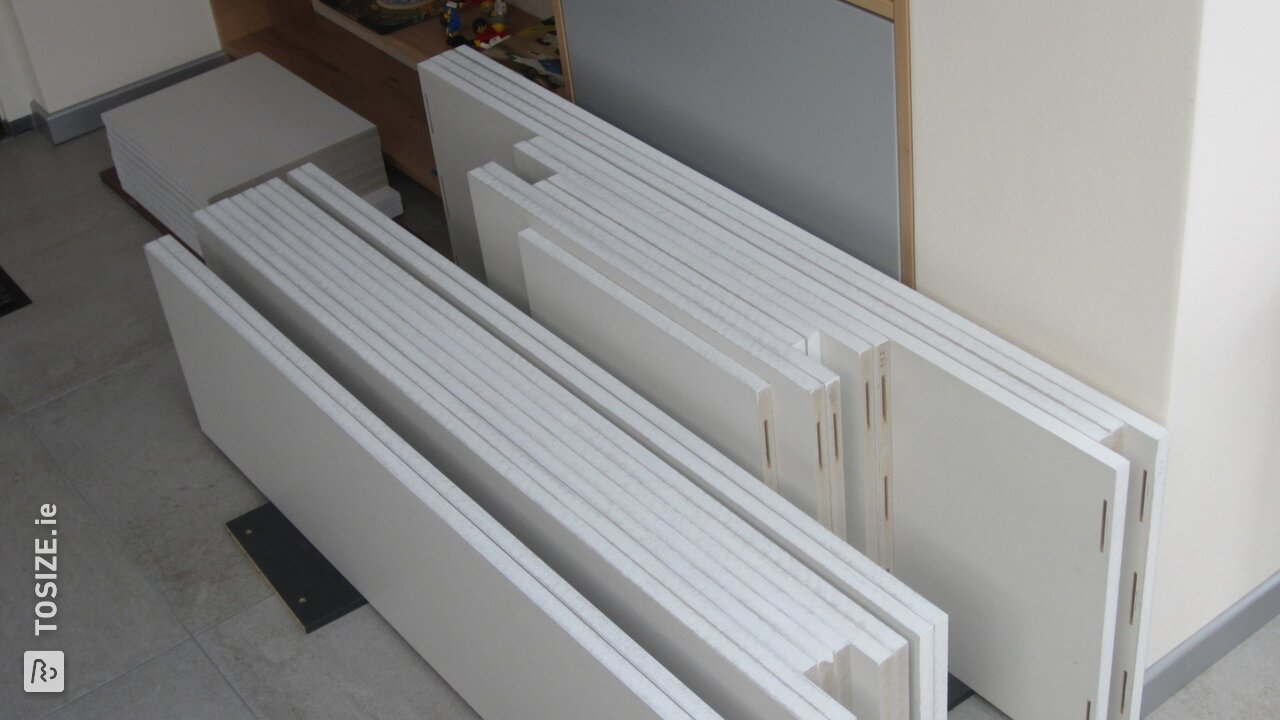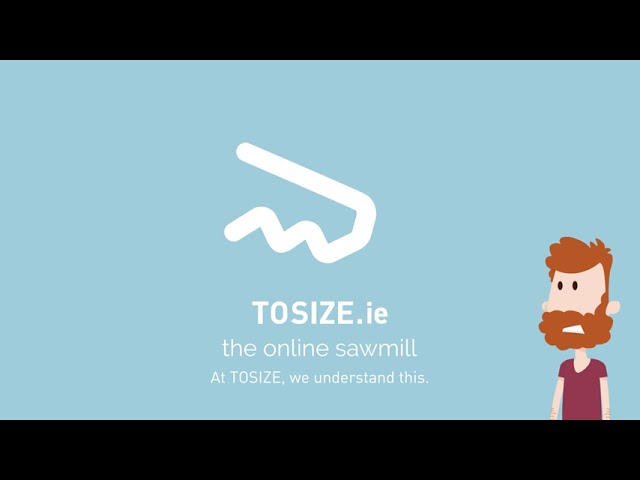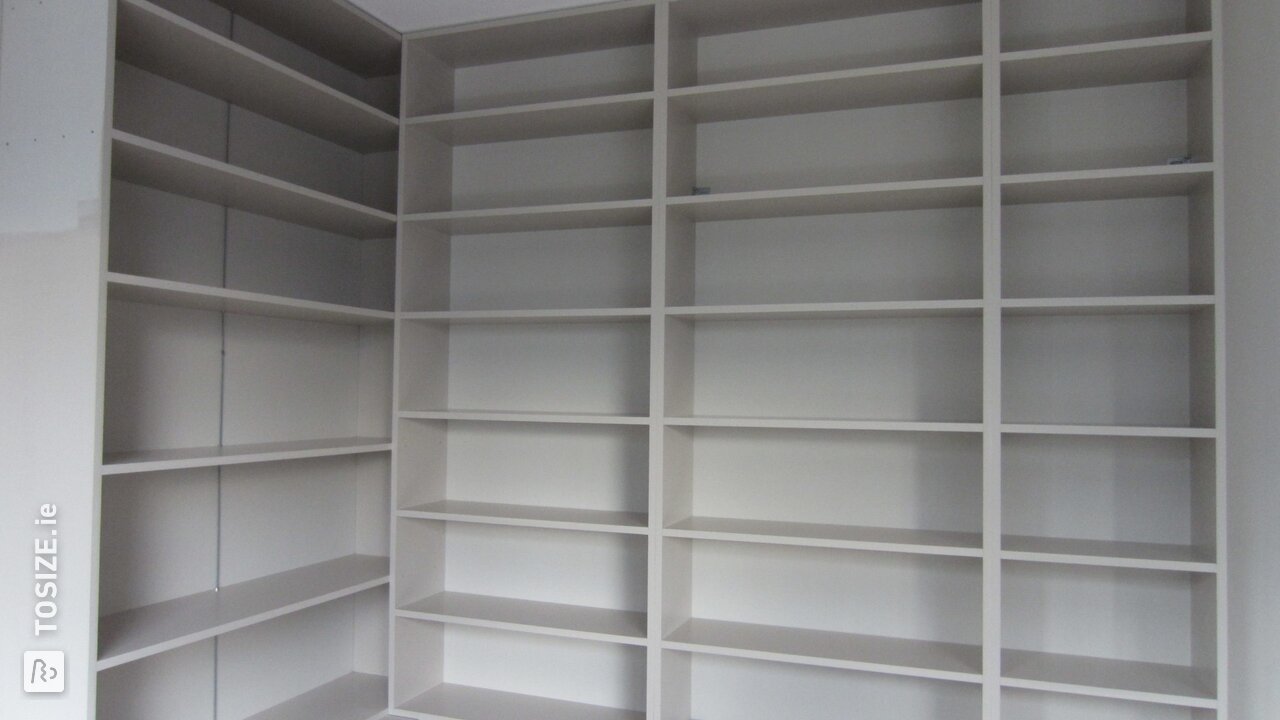 Create this project yourself with sheet material cut to size by TOSIZE.ie!
Description
To equip an entire study with bookcases along three walls, I initially had serious doubts whether I would be able to do this. After some research it turned out that
TOSIZE.com
could cut all the required material to size. Ready to use and tailored to the millimeter for you, and that for a reasonable price!
How do you make your own bookcase?
Material used by me:
MDF Paint support 18mm
. I assembled the first piece entirely with dowels. Quite a hassle because each shelf actually has a unique place. I made the second order entirely with lamellos. Then you can mill all shelves in one go, then all vertical parts and you are not so tied to a fixed place. I liked this the very best. Then everything sanded and painted, but the result is great!
A custom bookcase
Wand 1: 2850 x 2600 x 400mm
Wand 2: 4850 x 2600 x 250mm
Wand 3: 2850 x 2600 x 400mm
What others made with MDF