Corridor cabinet of Beech carpentry panel, by Nilse and Frank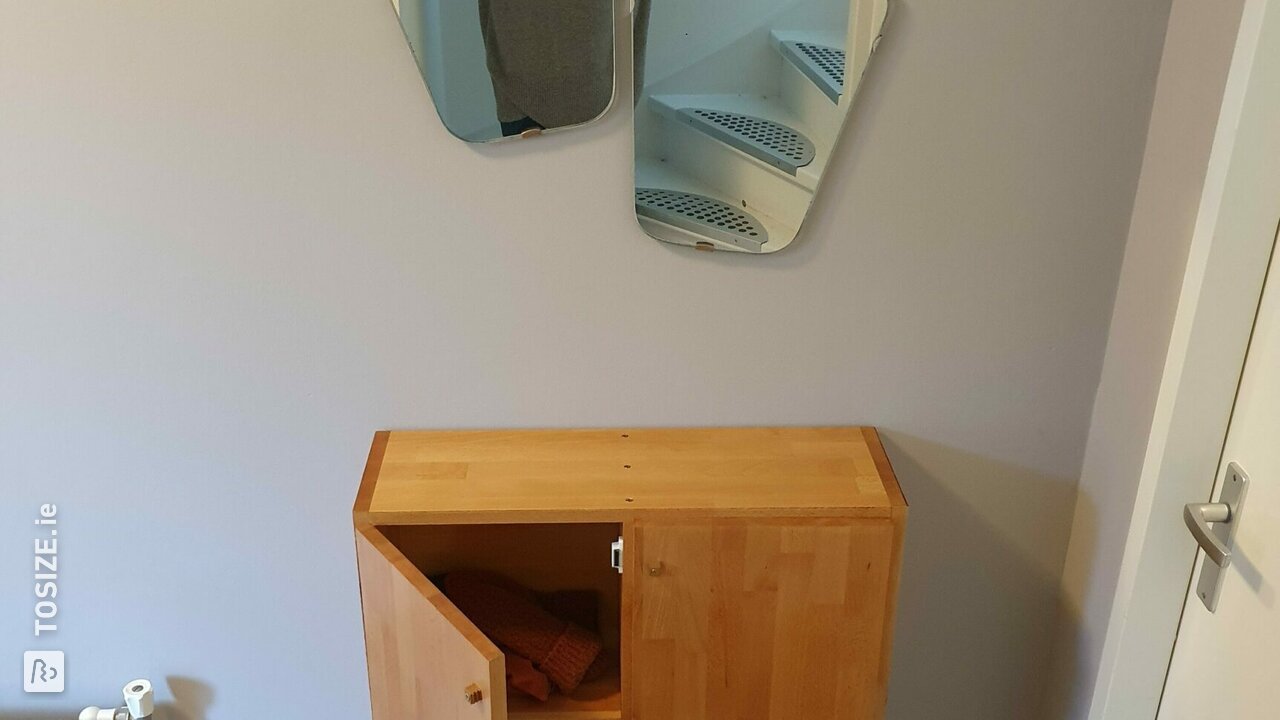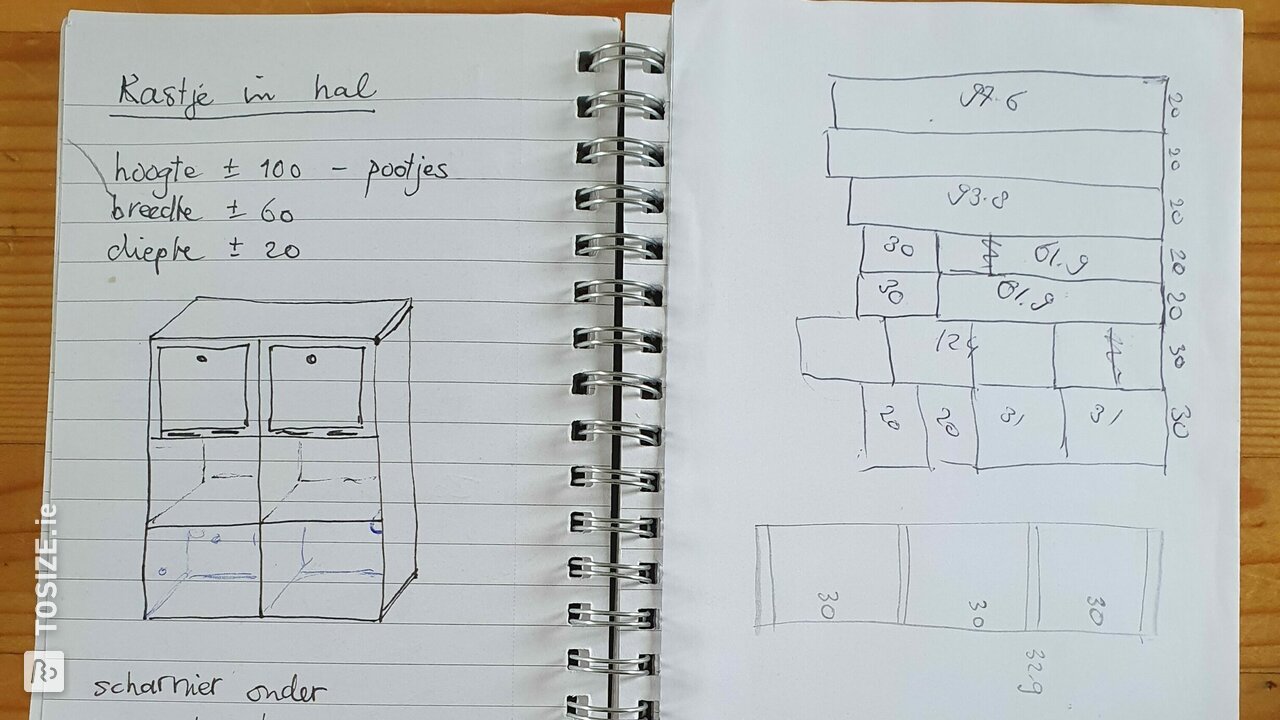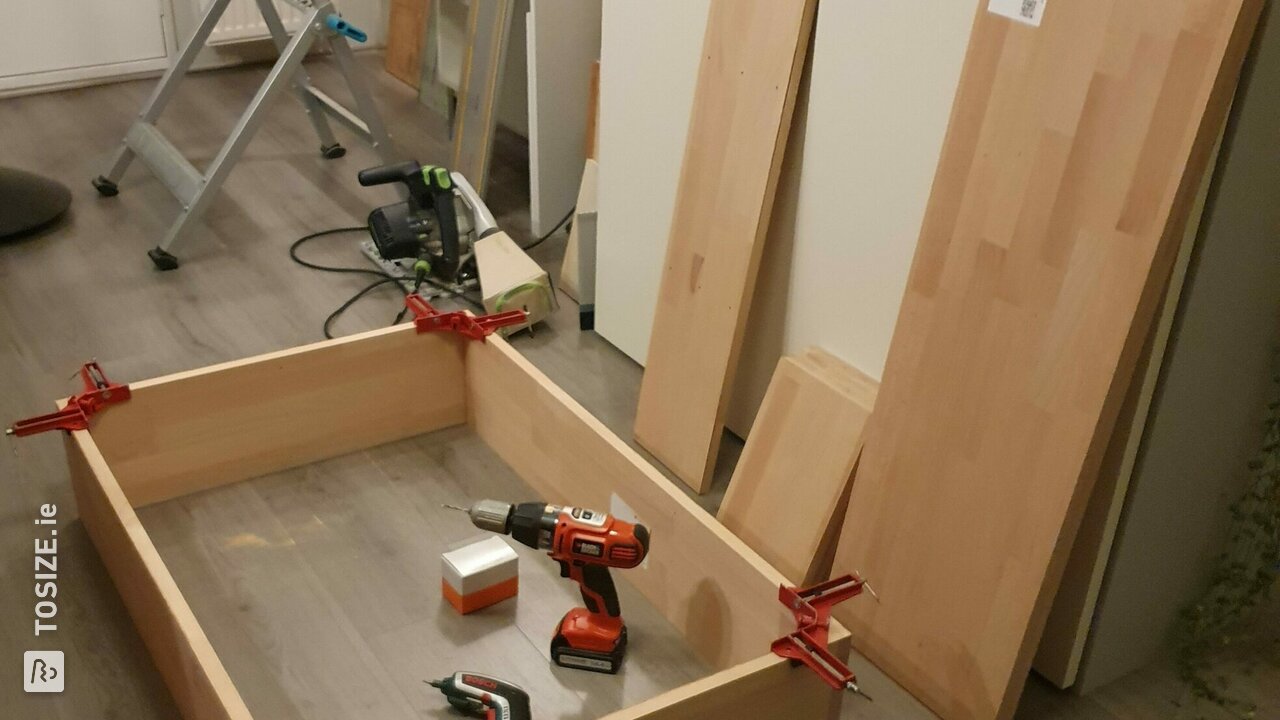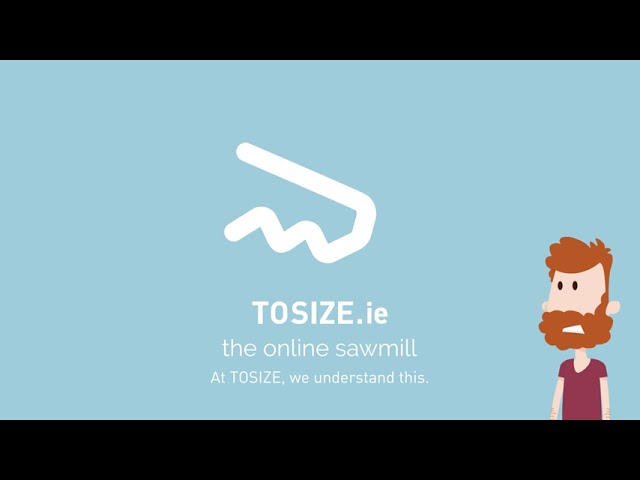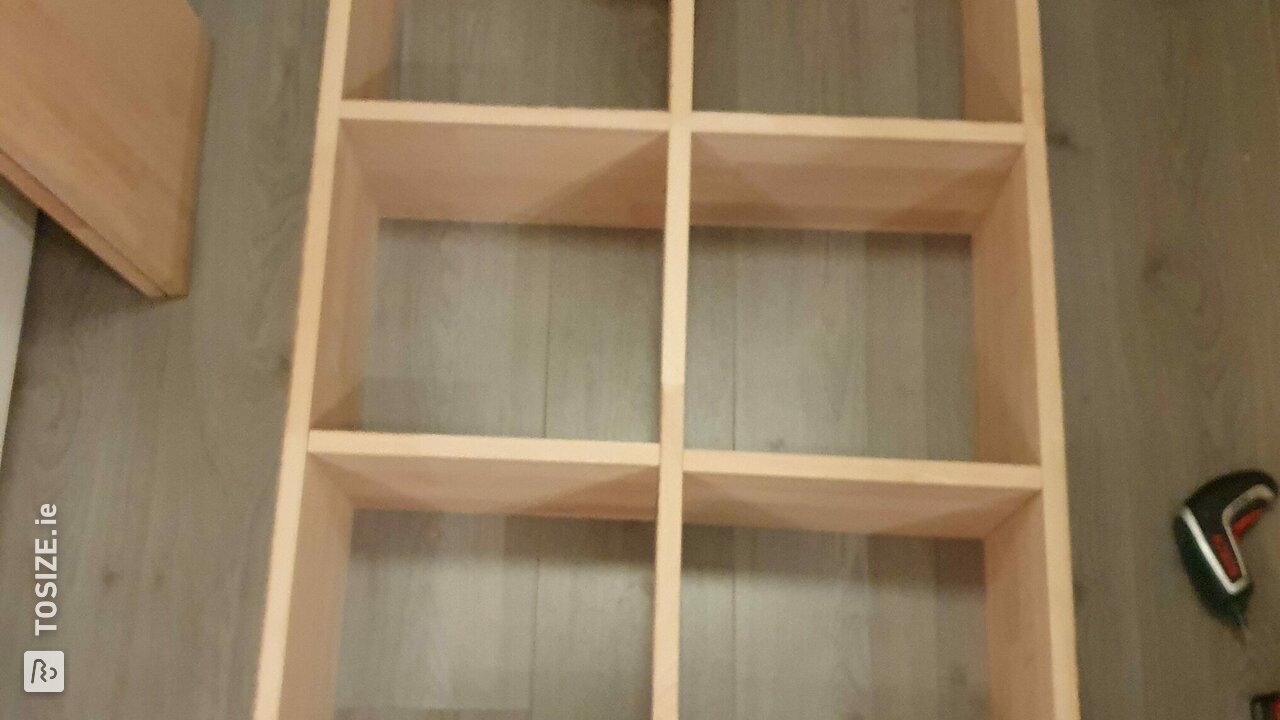 Create this project yourself with sheet material cut to size by TOSIZE.ie!
definition
We miss a place in the hallway to store hats and mittens and possibly also slippers. First we measure the space next to the heating and under the mirrors and then we determine the number of squares. That is the basis for a sketch and list of parts that we need. We have already made a bathroom cabinet once and used beech wood from OPMAATZAGEN.NL for the drawer fronts, which we think is very successful.
Customized hallway closet
The next step is to enter the components on the site. That is simple, at the end we find the price very high. I have a circular saw myself and choose to divide the pieces into length myself (see sketch). We can order. We take advantage of the option to collect it near Destil; saves fuel and delivery costs again! We can collect the wood within two weeks. There is a sticker on every plank with the size and the name that I was able to fill in myself, so that I always know what I need for what and which parts I still have to saw. We get to work with the corner clamps that I inherited from my father. And here it appears, as also later in the process, that it is nice to be able to work with 4 hands. Once the skeleton is put together we run into a problem. Our original plan was to open the doors downwards, but because the beech wood is 19 mm thick, you will bump into the door underneath. Design flaw! Fortunately, we opted for piano hinges and these can also be mounted on the side. We only let the bottom two doors fold down, this gives a playful effect. Legs underneath and magnetic closures in and adjust to the correct strength. And then varnish, at least 3 layers. The wood is beautiful! The last step is the decision about the buttons. We have not found anything we like. I like to dismantle old appliances and I still have square rings that have beautiful colors with the beech wood. Three on top of each other gives the right grip. Fitted and we are very satisfied.
The dimensions of the project.
97.6 cm high 65.7 cm wide 21.9 cm deep excluding legs and buttons
Experience with TOSIZE.com
Website works well, it is easy to enter your desired wood. You will receive an answer to questions via the contact form. (It was not possible by phone at the time, because everyone was doing odd jobs? Or because fewer people were present due to covid? Wood is in excellent condition and well packaged.
What others made with Timber panels