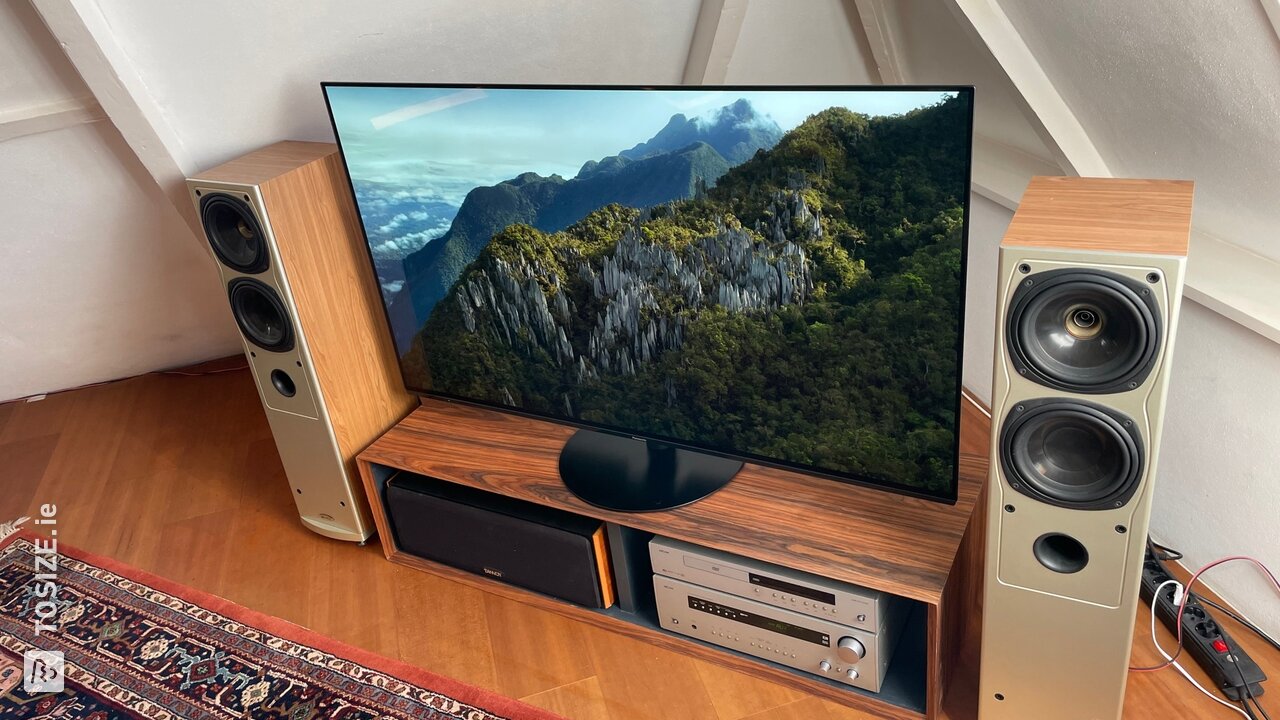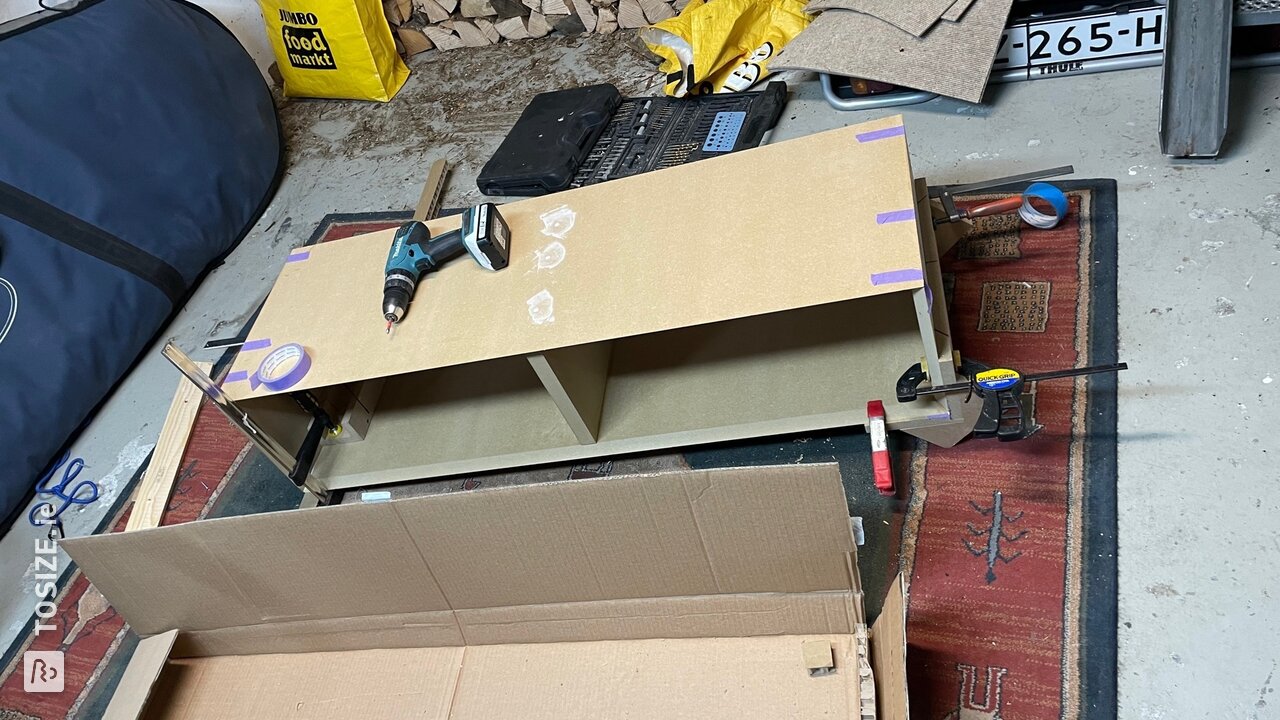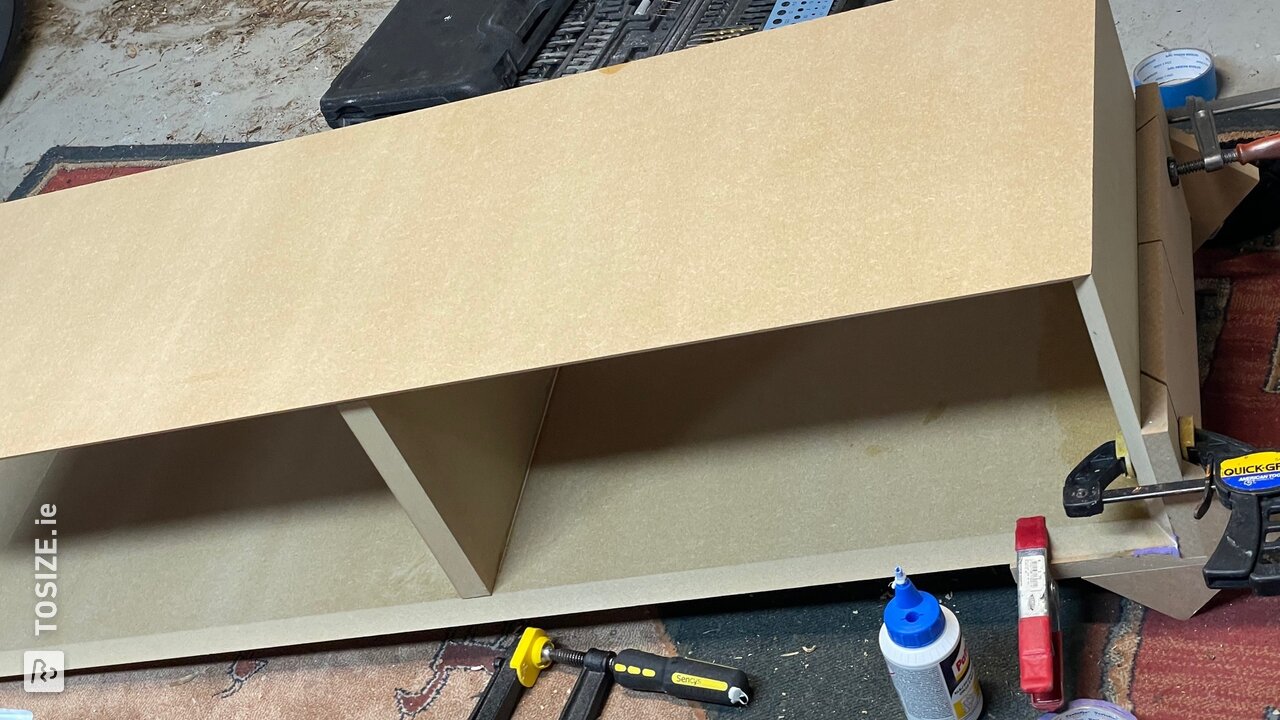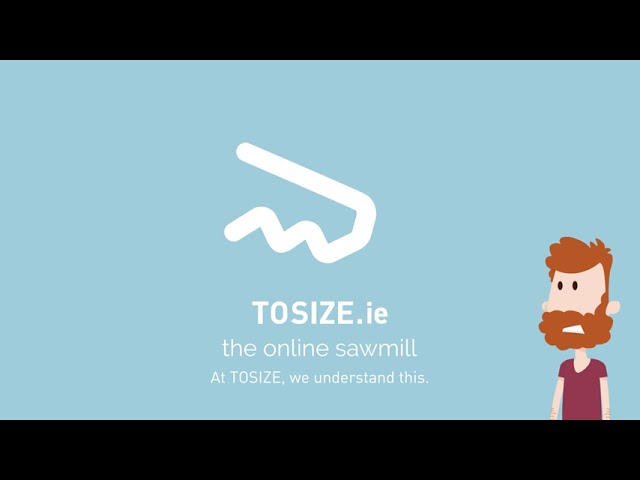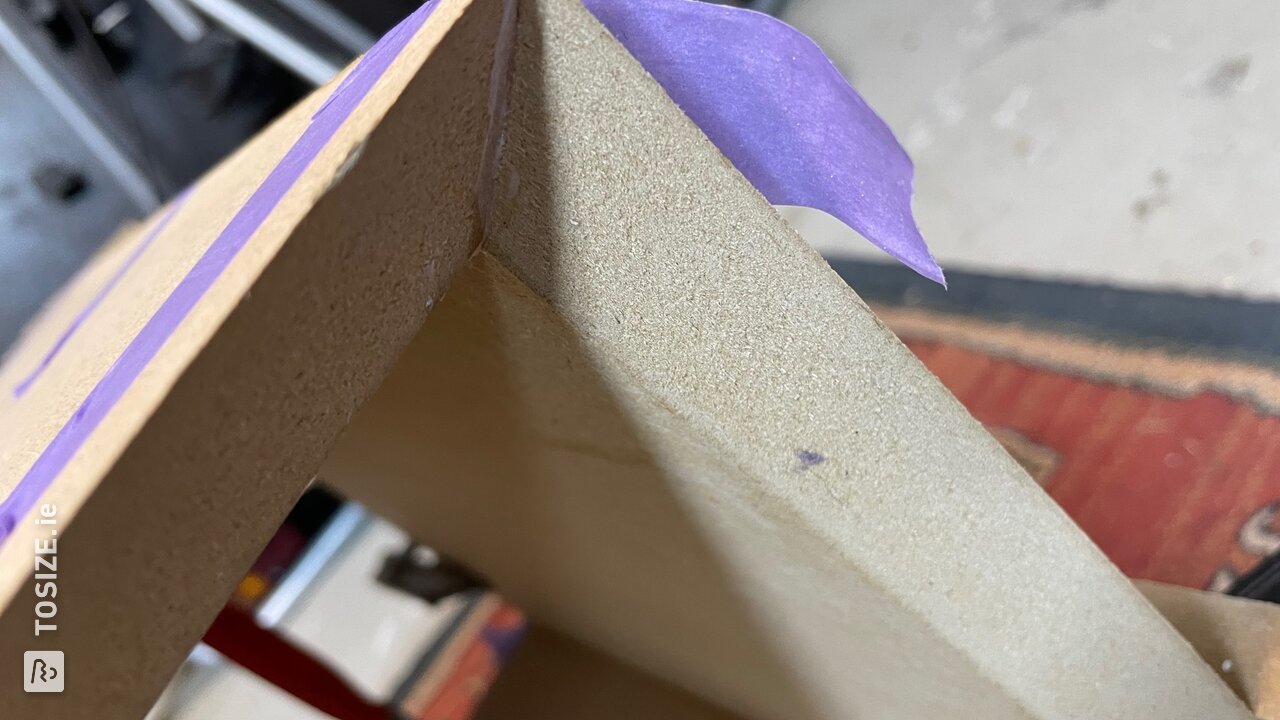 Create this project yourself with sheet material cut to size by TOSIZE.ie!
definition
After the successful completion of my kitchen fronts project (see elsewhere on this page) it started to itch again! Fortunately, the Ikea cabinet where the TV stood was too ugly... So time for a new Audio Video furniture. Now exactly tailored!
Audio furniture with own design
I wanted to make a simple cabinet with a sleek and luxurious look. This whole cabinet consists of 5 parts. 4 boards mitred on all sides from 18 mm MDF and 1 center support from 30 mm MDF. The center support is secured from above and below with screws, all other connections only with wood glue. After gluing, the inside is primed and painted in grey. I provided the outside with real wood veneer and then put it in oil. I ordered the veneer from AliExpress... but that is not recommended. It is too thin to handle properly. If you also want to do this: don't go for the budget option like I did! Veneering is time-consuming and precise work, but not difficult. Coat the MDF completely with wood glue, let it dry (30-45 minutes) and if you actually think: now it doesn't stick anymore.... put the veneer on it, take an iron at a fairly low temperature and iron it firmly. Just put a sheet of paper between the iron and the wood. After that it's just a matter of cutting it clean. The end result is great!
The dimensions of the project
125,0 x 42,0 x 29,0 cm
Experience with TOSIZE.com
My second project with wood from TOSIZE.com and I hope to be able to make something new soon. I can now make the most beautiful things myself without expensive sawing machines. An outcome!
What others made with MDF