Custom bookcase bench for the kids, by Yvette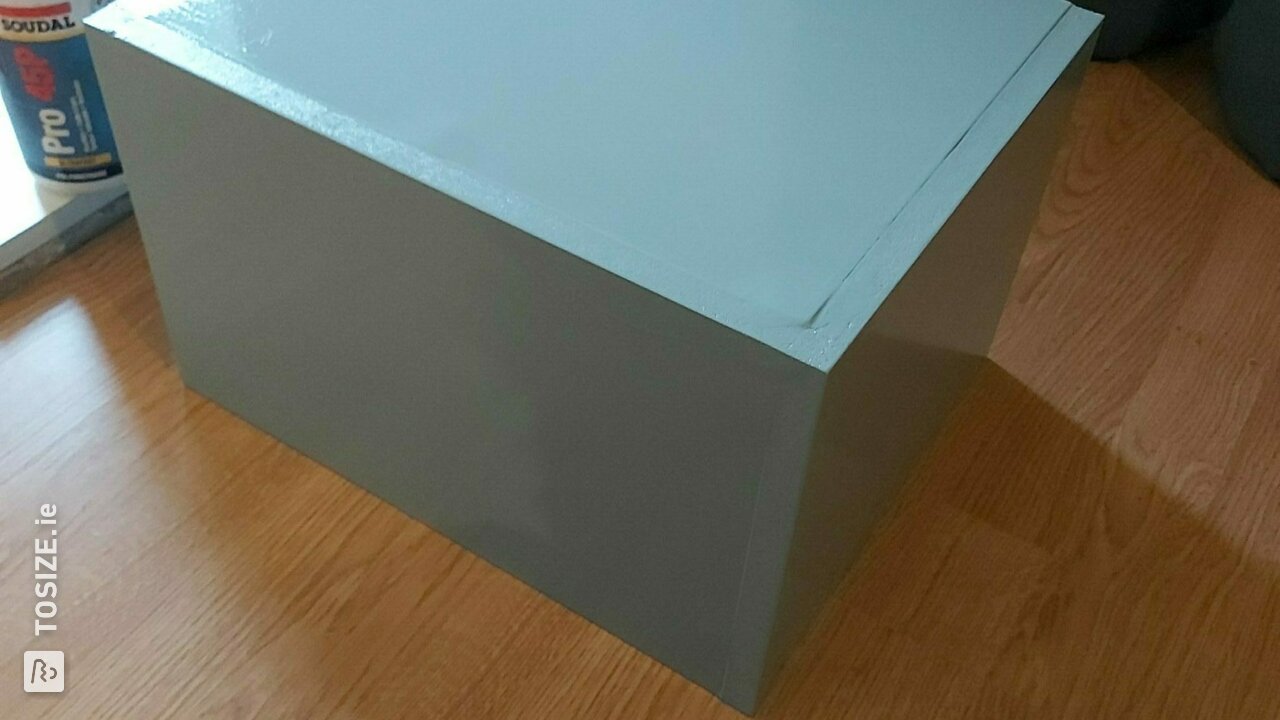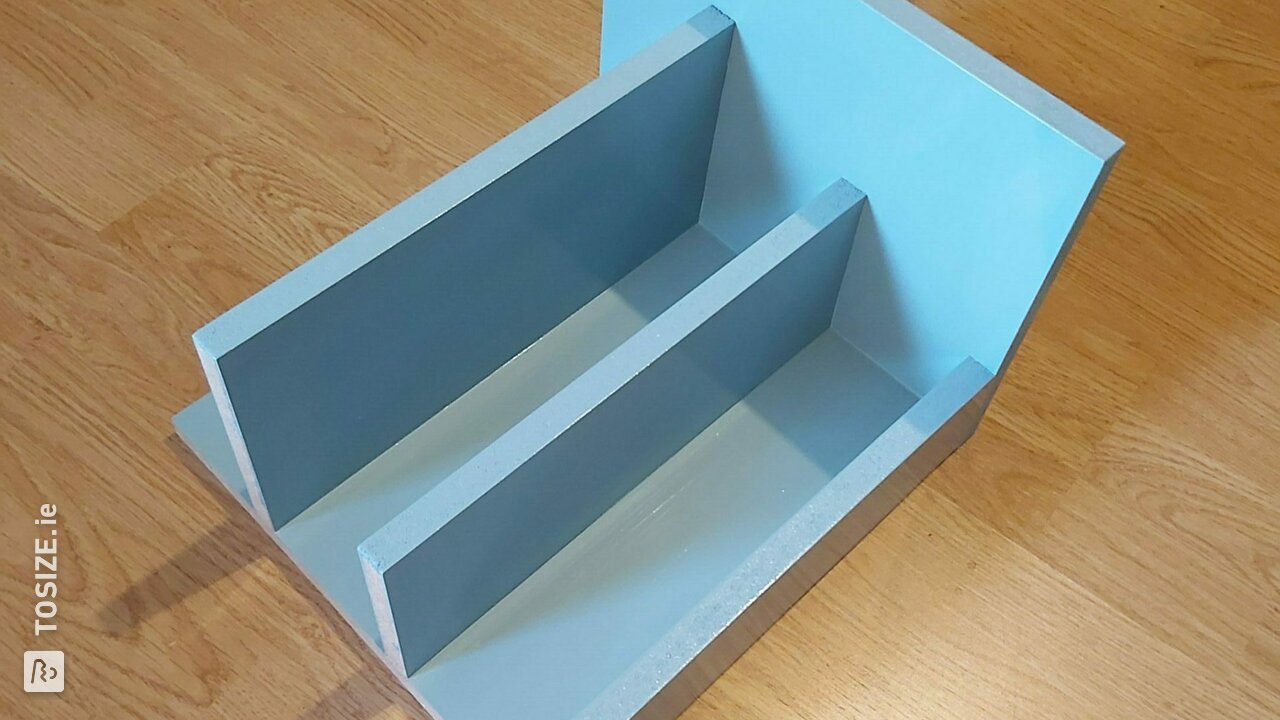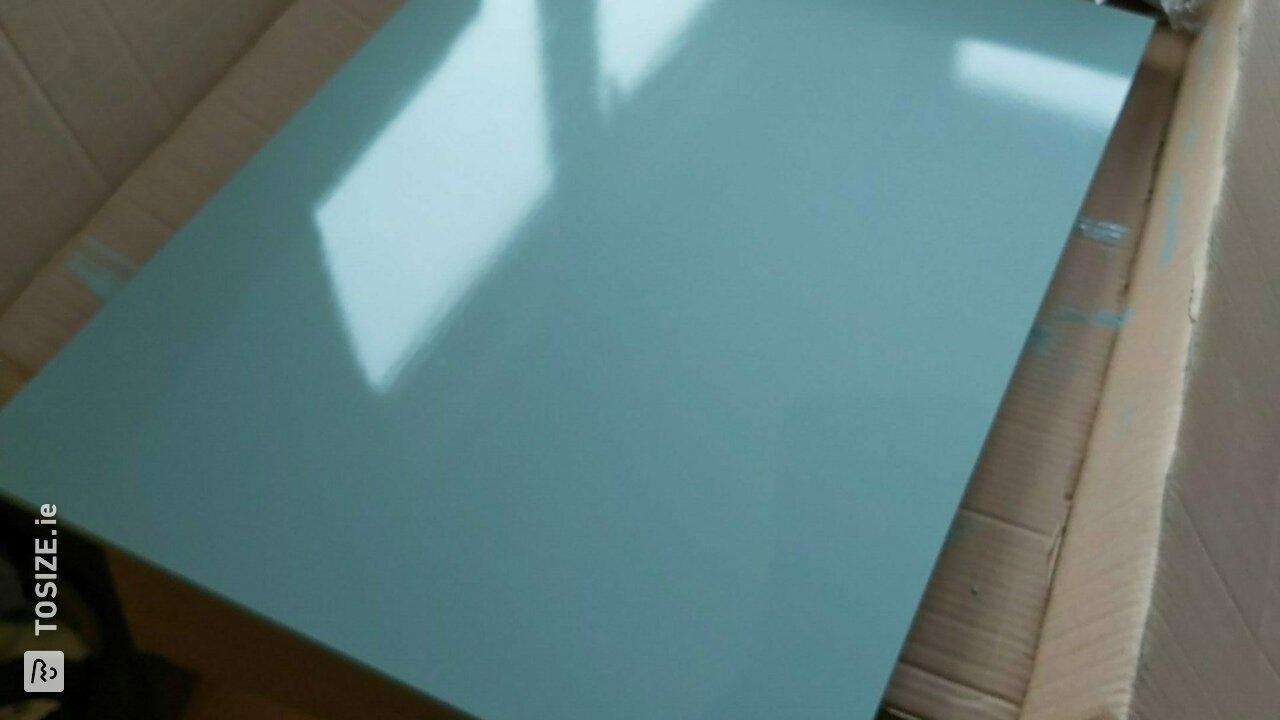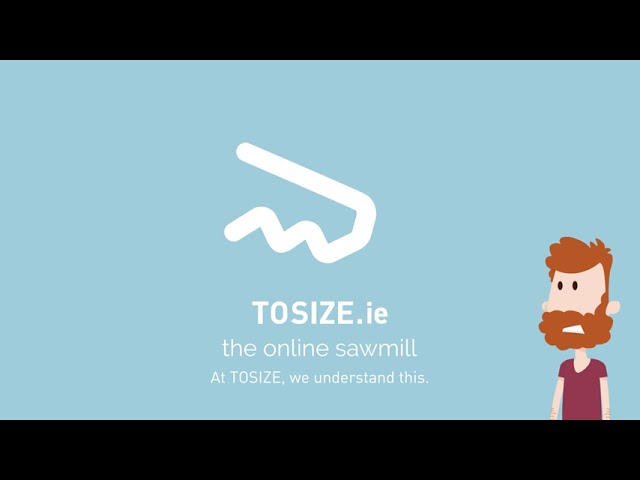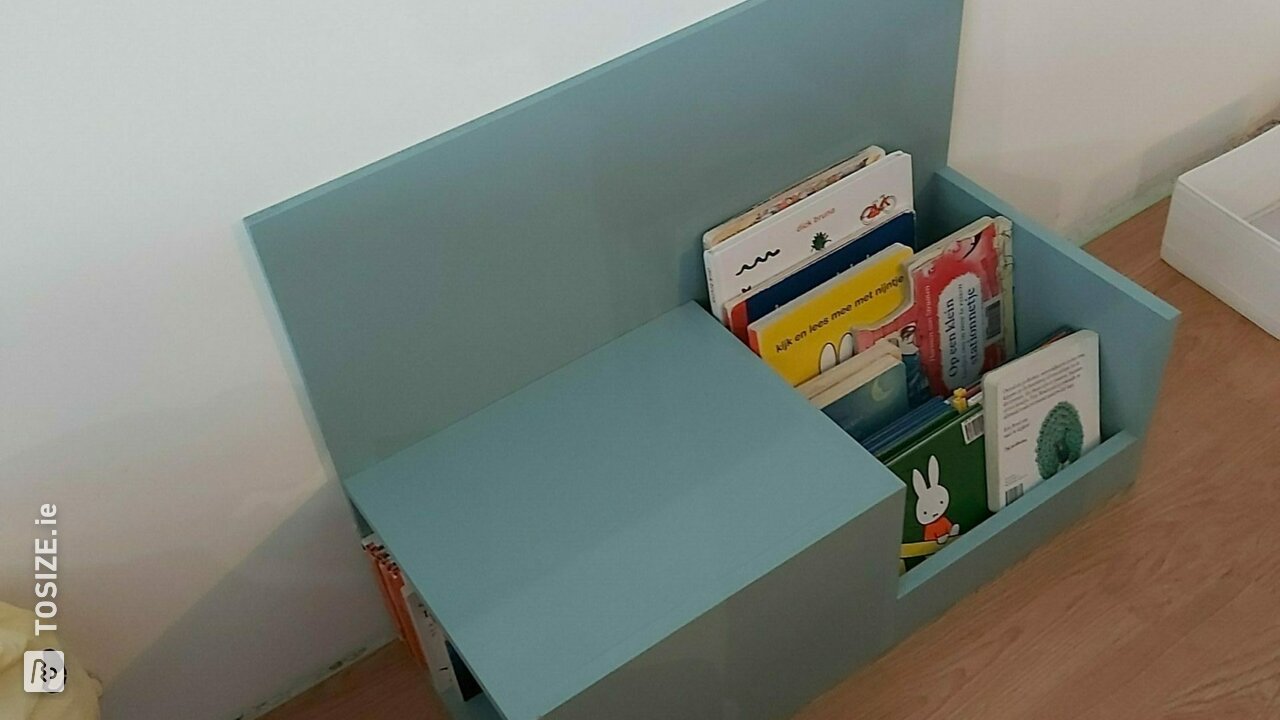 Create this project yourself with sheet material cut to size by TOSIZE.ie!
definition
A nice bench for young children with space for books on the side and under the seat. Some of the books are in sight and that invites you to read.
Cozy sitting area with bookcase
This is from the Karwei site at the DIY projects. Here are the exact measurements. There is no construction drawing, so it takes a while to figure out how everything should be put together. According to these measurements, you place the seat board in the uprights. I would do that differently myself, I would make the seat board slightly larger so that it falls on the uprights. That's firmer. The plank of 30.0x38.0 then becomes 31.8x39.8. Then you can place it on it, so the seat will be slightly higher. (That is not done in these photos, that is an improvement that I recommend, but have not yet tried)
The dimensions of the project
Back plate 75.0x55.0 Height seat 30.0 cm Depth of the cabinet 34.0 cm
Experience with TOSIZE.com
Super tight sawn planks and always on time. Top!
What others made with MDF