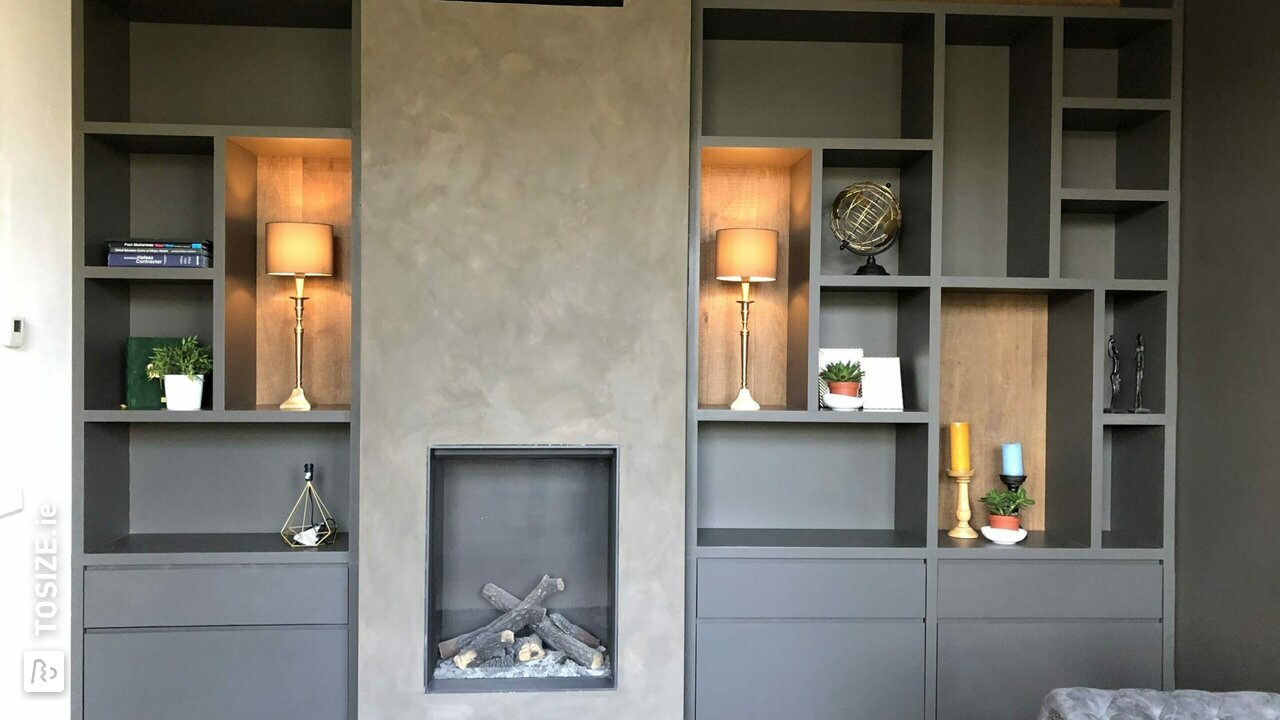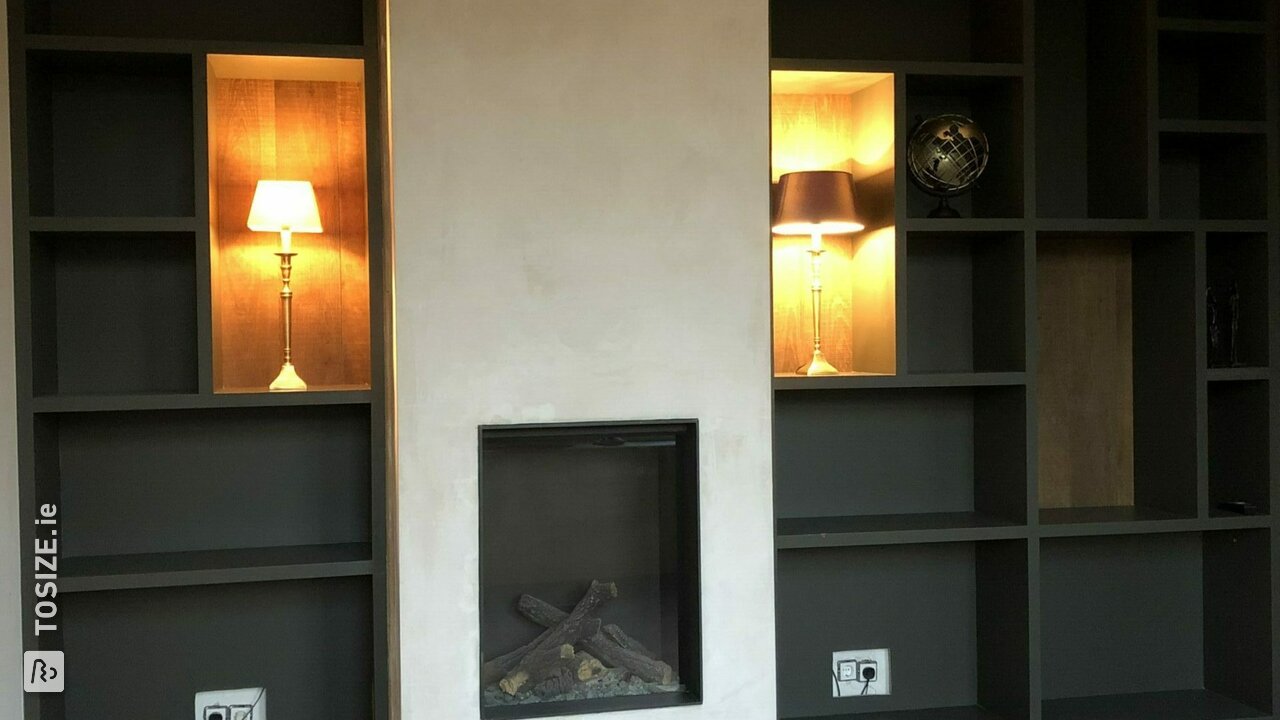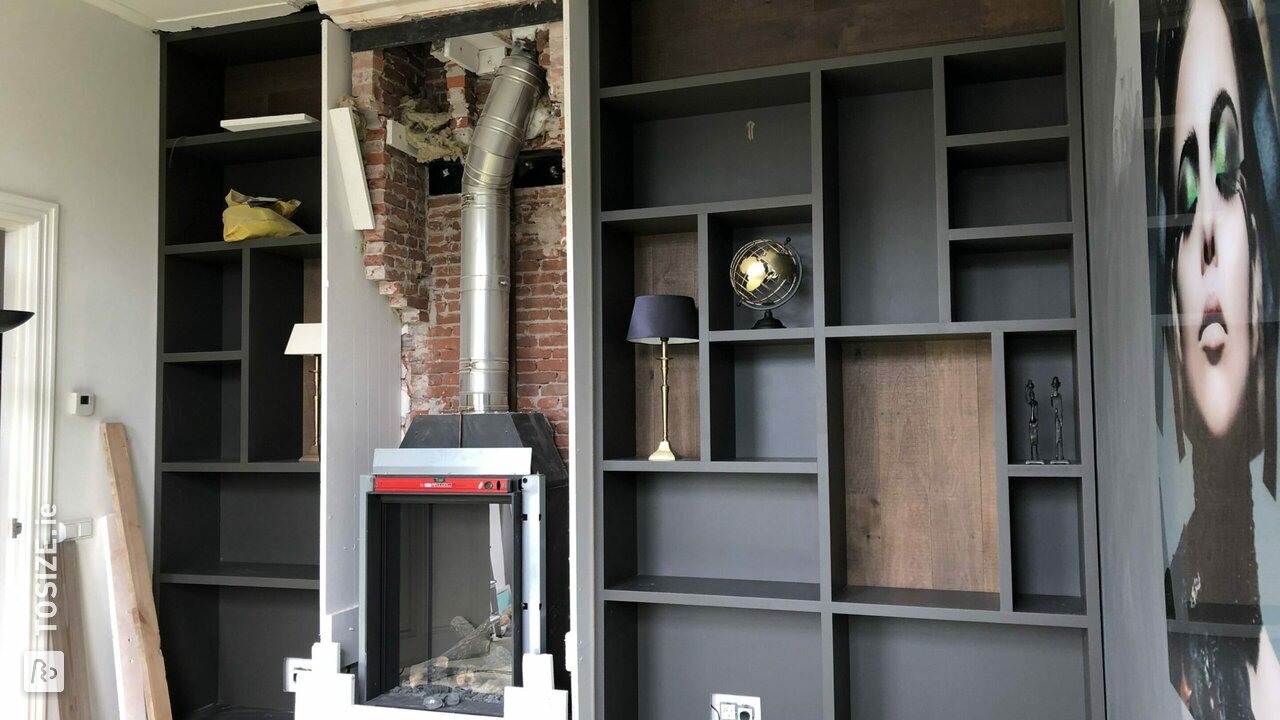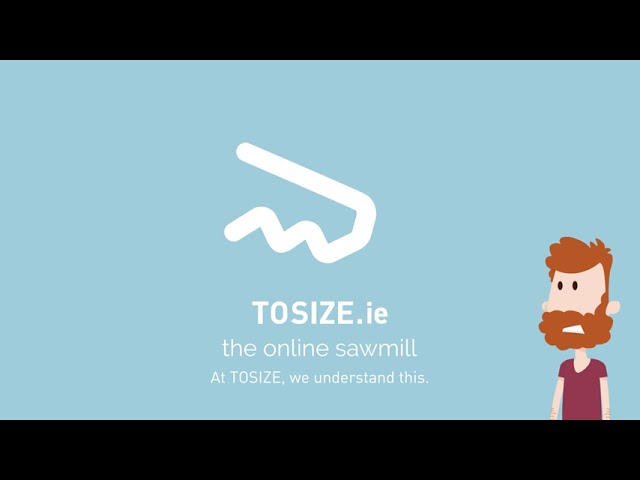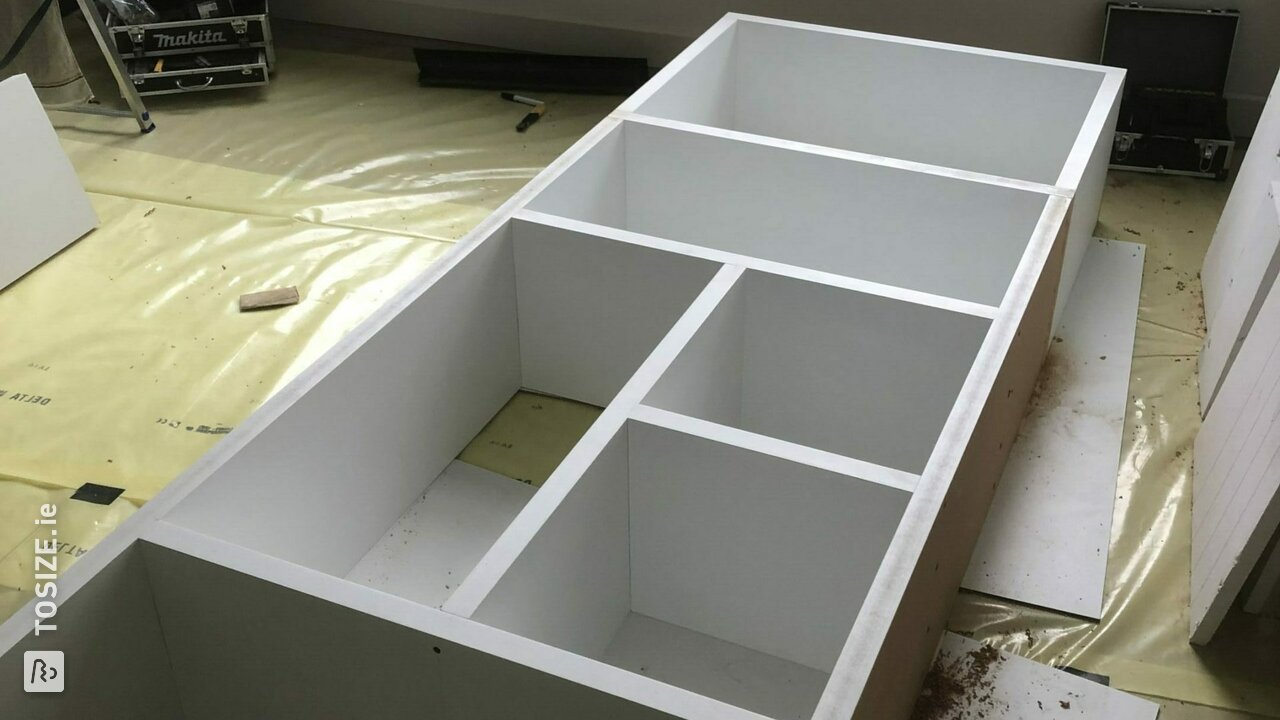 Create this project yourself with sheet material cut to size by TOSIZE.ie!
definition
A floor-to-ceiling and wall-to-wall bookcase in an office. Nice play through boxes and built around a fireplace. Equipped with handy storage drawers.
Room-wide bookcase with playful compartments
We started looking for a lot of Pinterest pictures until the concept was clear. Made a working drawing and then ordered the correct sizes via TOSIZE.com. Plates were delivered quickly at home, which were put in the shed with the delivery service, what a service! Planks primed and assembled inside. Lifting the 2 cabinet parts upright still took a lot of work. With 3 men we tilted the heavy cabinet and pushed it into place. With 1 cm of play under the ceiling, this was finally done very carefully. The cabinet was then jacked up after which we varnished it.
The dimensions of the cabinet
485,0 x 320,0 cm
Experience with TOSIZE.com
Fast delivery! No damage to wood! Good service on delivery! Even very thick MDF (38 mm) available as one of the few online sites!
What others made with MDF