Custom studio furniture made of poplar plywood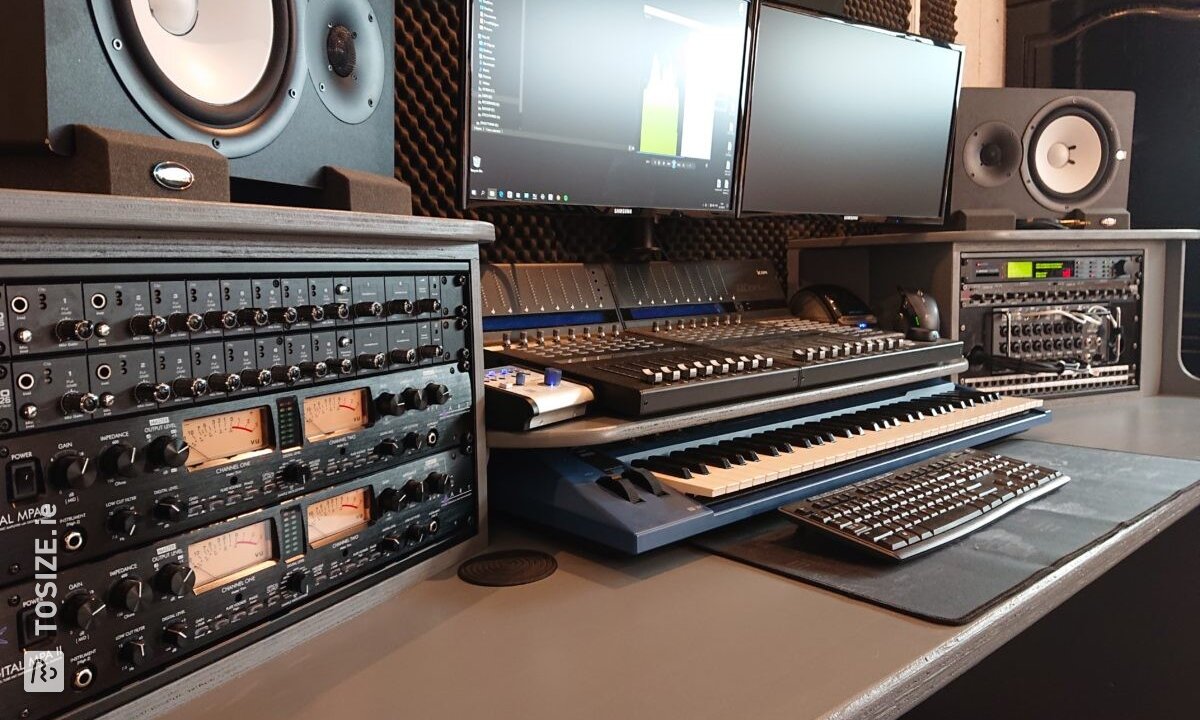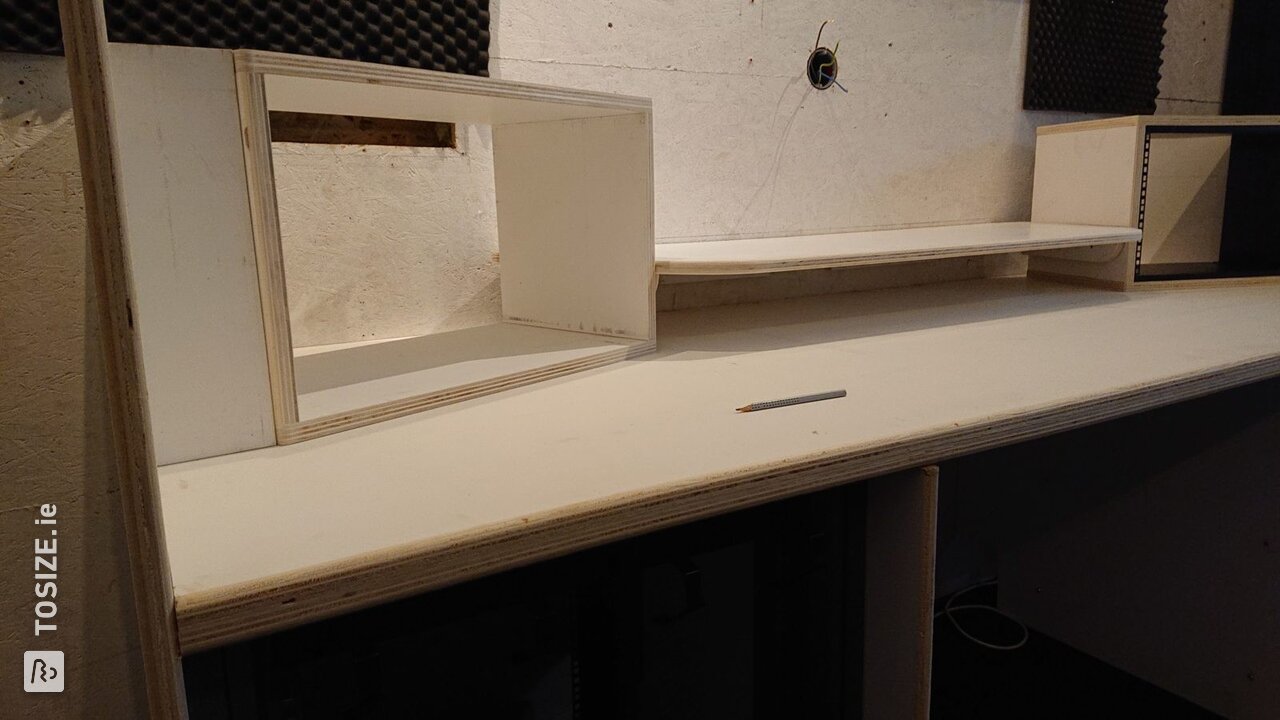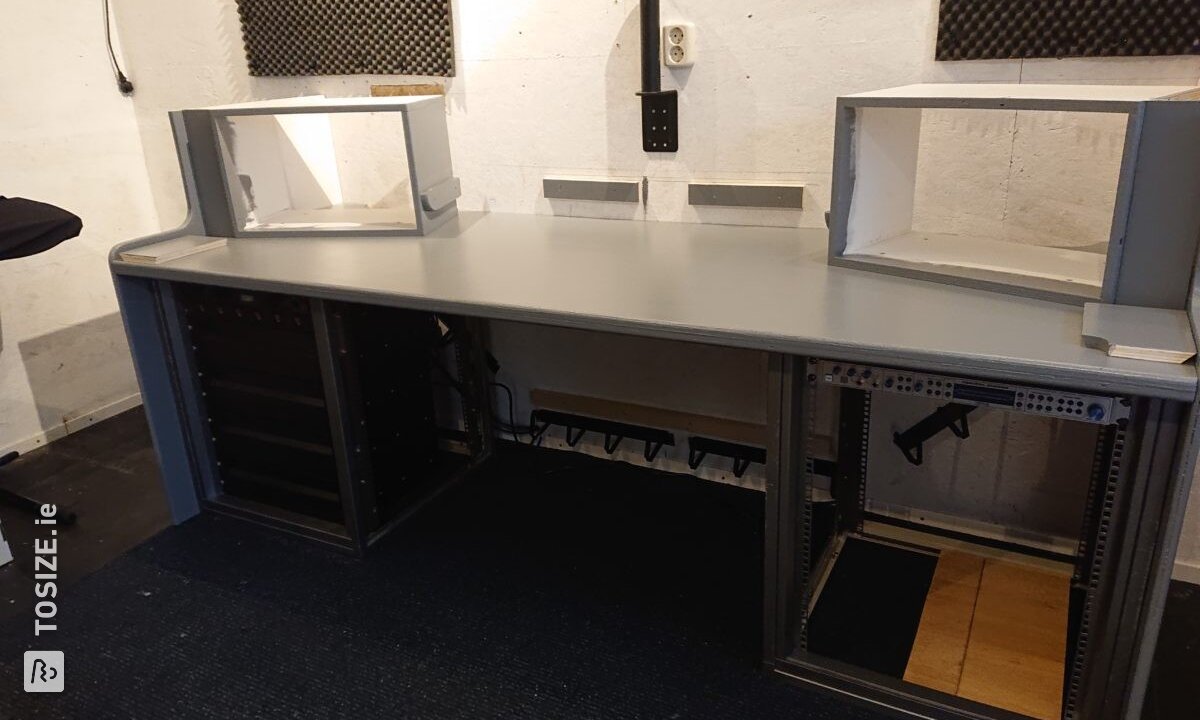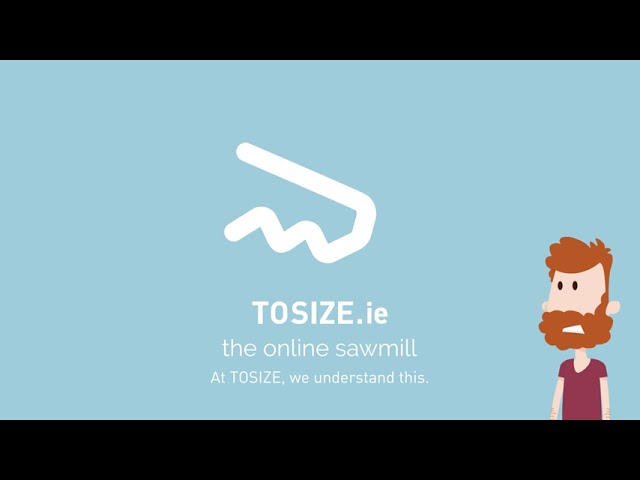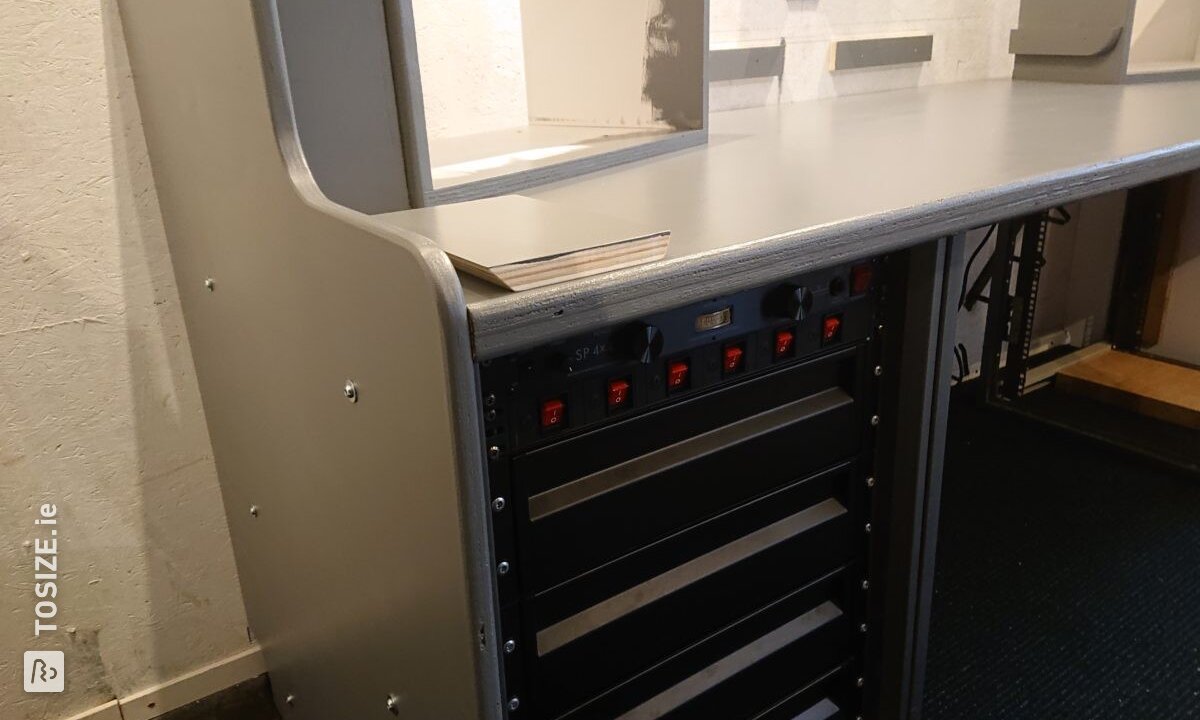 Create this project yourself with sheet material cut to size by TOSIZE.ie!
Description
Instead of an overcrowded IKEA table with a separate tower next to it for all the hardware, now a large piece of furniture with all the trimmings.
How did you make your furniture?
I knew what I wanted to incorporate into my furniture. I would use the old steel patch cabinet as a basis. This was immediately a stable frame to process all the wood around. the dimensions for the depth and width were also determined, including some extra space to hide all cables, everything from Multiplex Interior Poplar 18 mm. Of which 2 layers on top of each other for the table top. All sheet material is provided by TOSIZE.com. Although I had to adjust a few things myself, but that was due to my "we'll see where we end up" architectural style. And some unforeseen adjustments here and there. The gray is a basic paint color and a bit dull. But that is bound to change. All panels are secured with M6 bolts in the steel frame by means of cage nuts. So it can be completely disassembled. Great panels for a great price!
What are the measurements?
The dimensions are: 230.0 centimeters wide 80.0 centimeters deep 110.0 centimeters high
Experience with OPMAATAGEN.nl
Panels neatly cut to size. Unfortunately, poplar plywood is very soft and the finishing is not such a success. Because the cutter knocks away some pieces of the softer layers. It is better to sand this yourself. Delivered neatly and on time. Neat records for a decent price.
What others made with Plywood