Design desk with natural wood look, by Erwin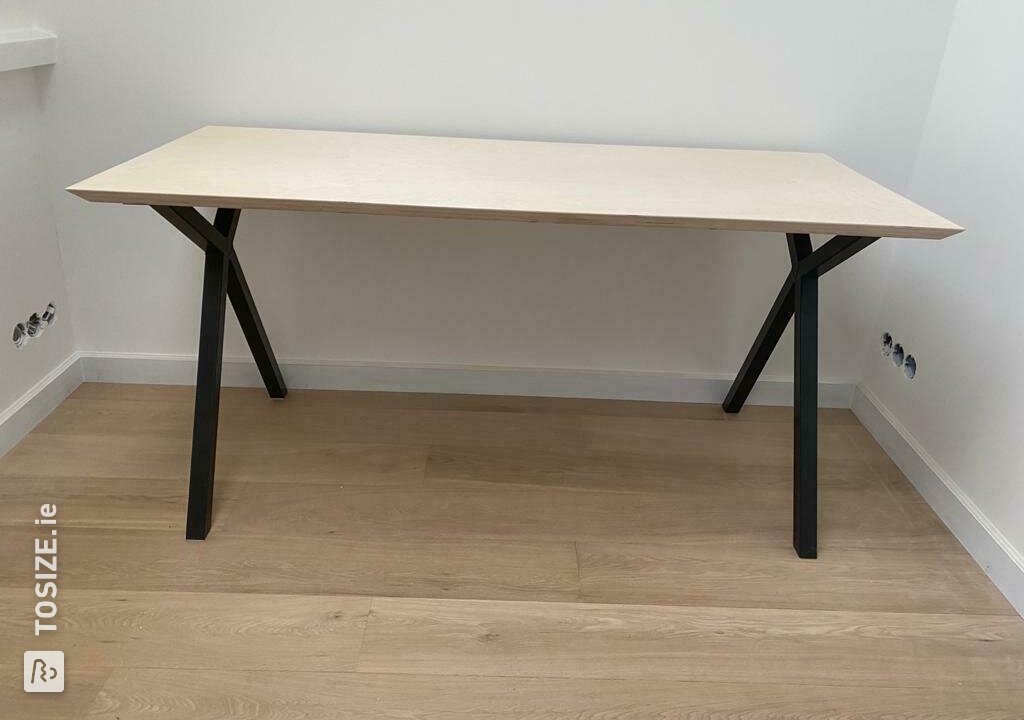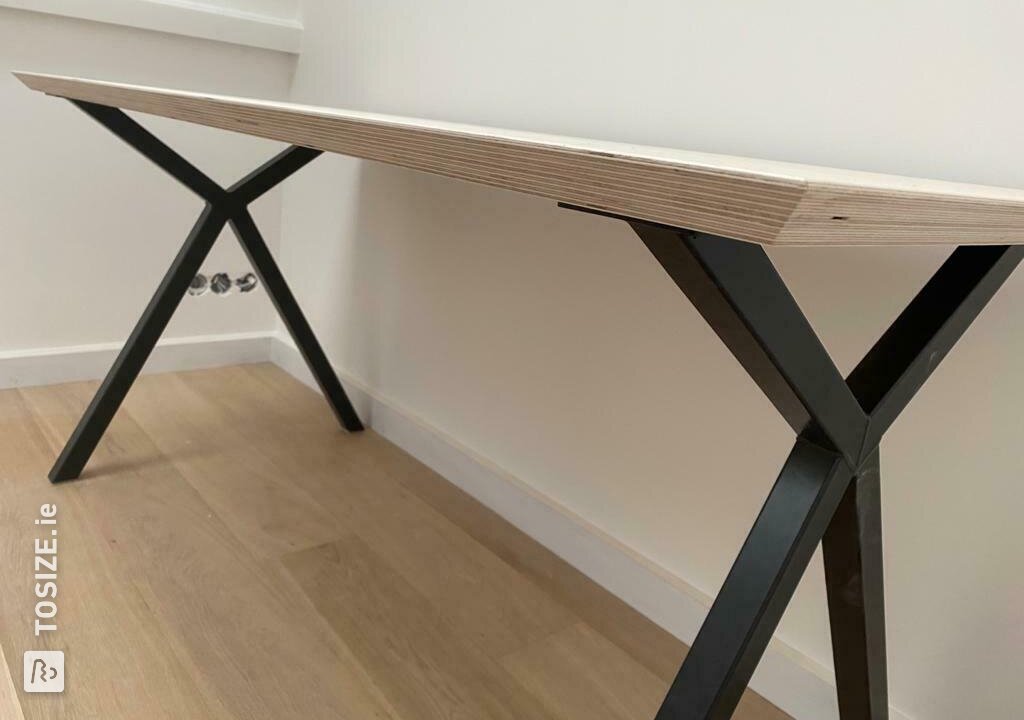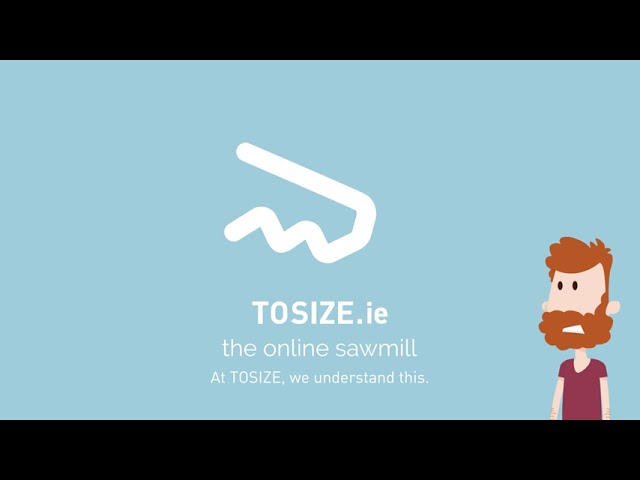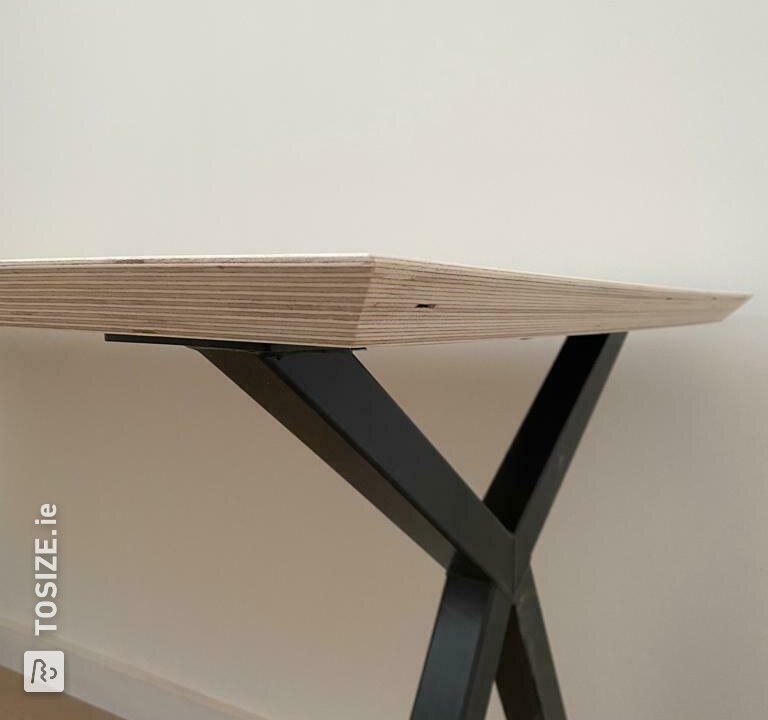 Create this project yourself with sheet material cut to size by TOSIZE.ie!
definition
A design desk for my home workplace! Perfect for when you are not a fan of standard desks with veneer (especially in the current times when these are also not available)
Custom desktop
Have your desktop cut to size by TOSIZE.com. We have rejuvenated the blade ourselves, but Opmaatzagen.nl can do that for you too! Only design legs ordered separately online. With plywood, the rejuvenation is extra beautiful because you can see the different layers in the top. See also our photos for details. 3 cm tabletop thickness is sufficient for a stable desk at this size. Recommended for a nice home workplace and easy to realize yourself.
The dimensions of the desk
160,0 cm x 70,0 cm
Experience with TOSIZE.com
Nice website! And perfectly cut to size!
What others made with Plywood