Desk shelf from Timmer panel Grenen, by Guido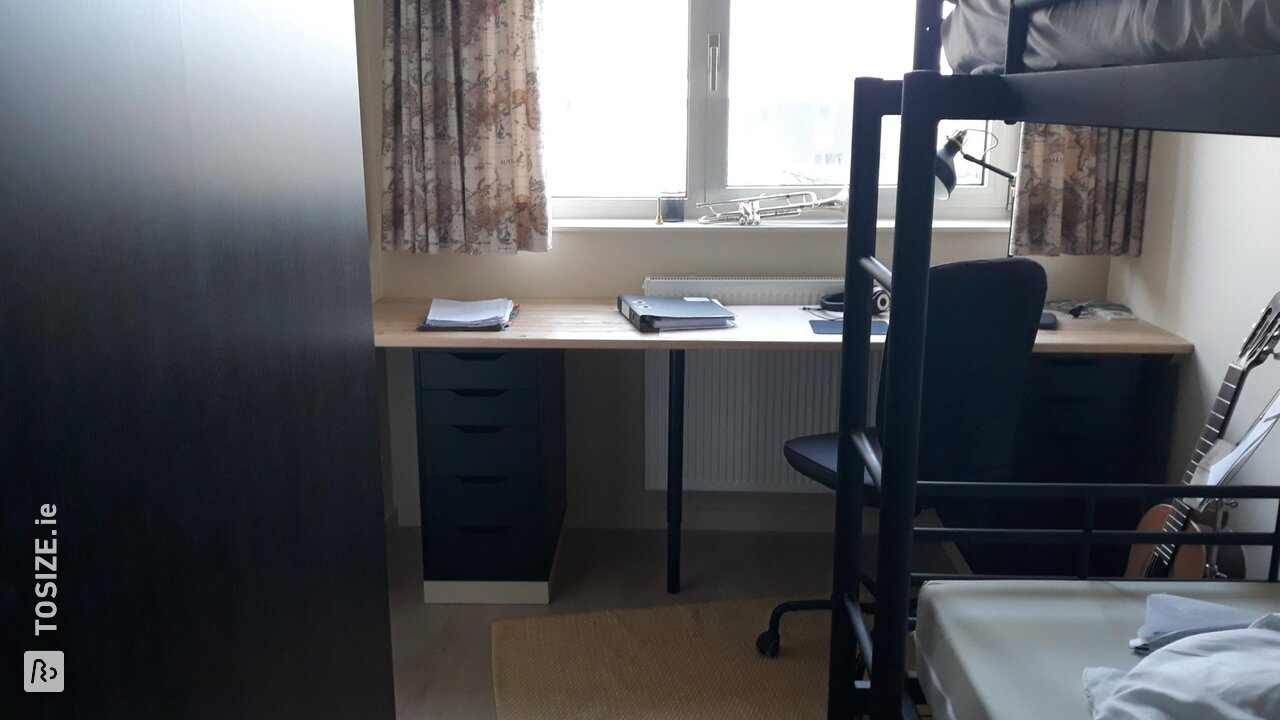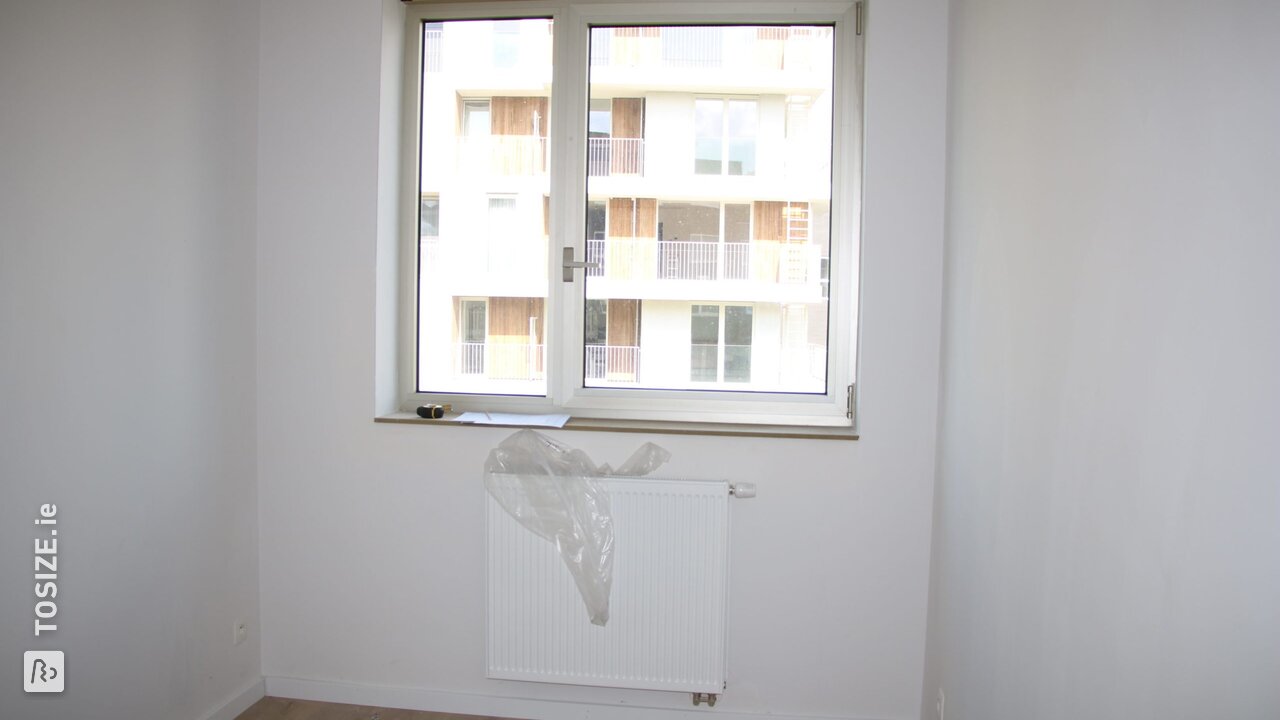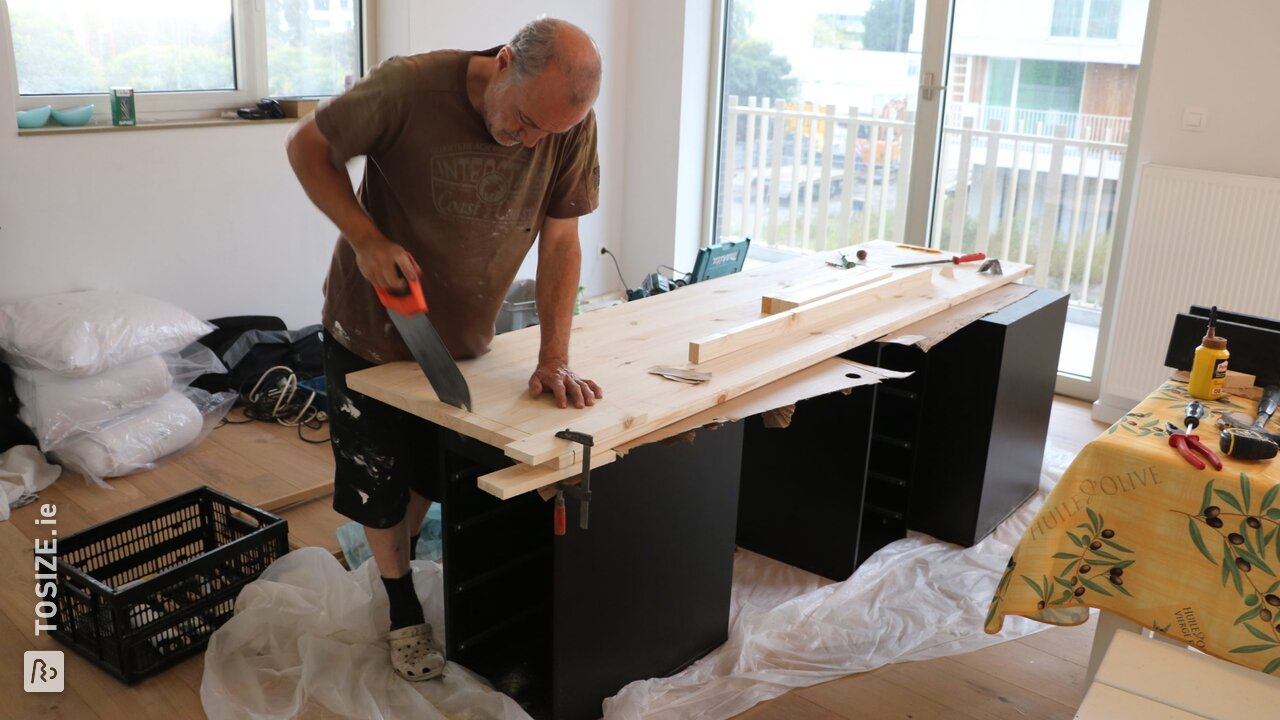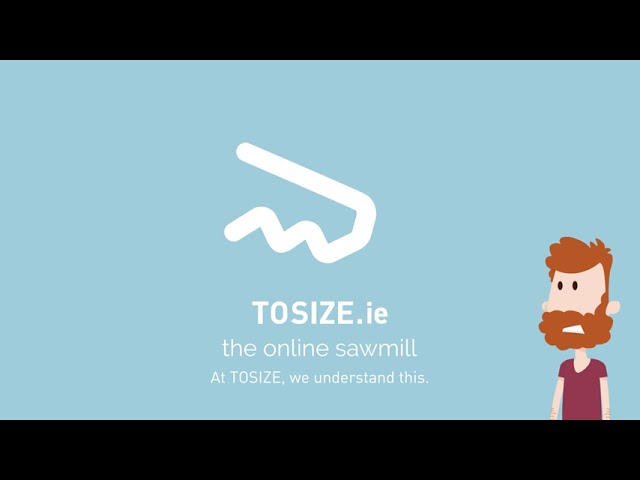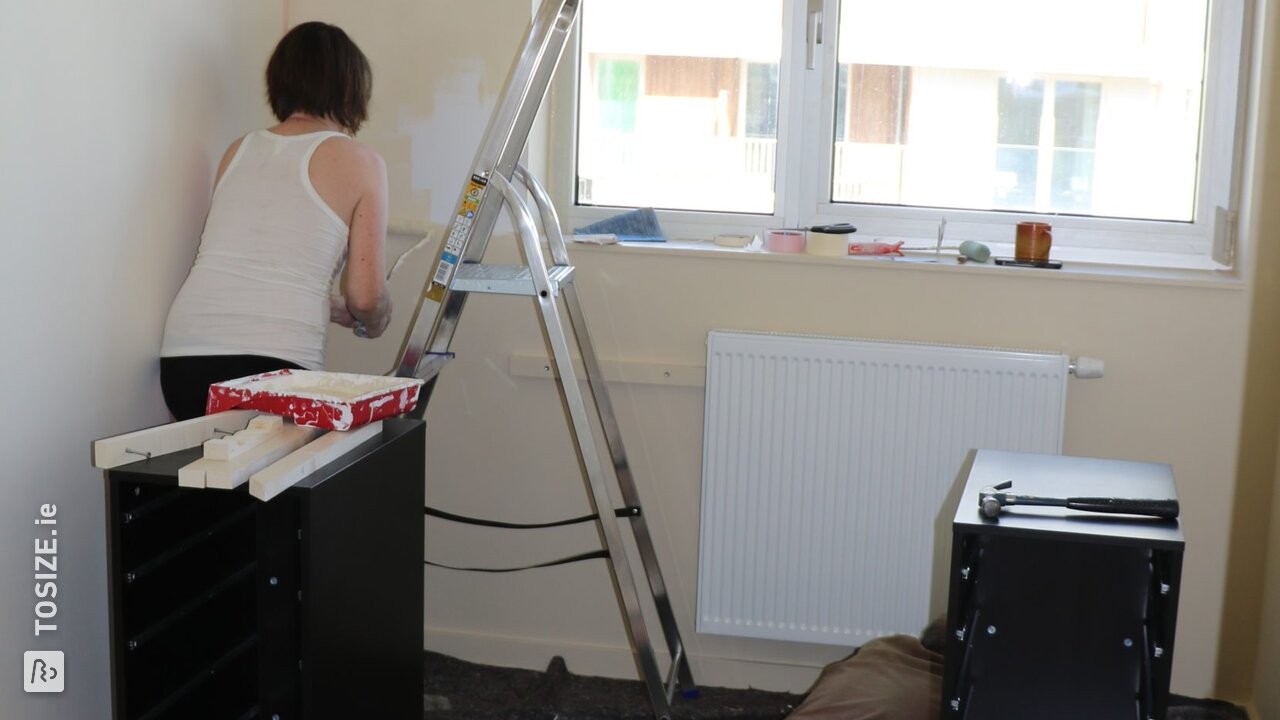 Create this project yourself with sheet material cut to size by TOSIZE.ie!
Description
A desk across the width of the room, to make it look wider and give it a more spacious feeling when entering.
Work description: how did you realize your project
We bought 2 drawers at Ikea and made pedestals ourselves to make them higher, we painted these in the same color as the ceiling. We ordered 2 planks from TOSIZE.com and screwed them onto the drawers, after making a recess for the radiator. We had made a hole in the shelves to provide the sockets for the desk lamp and other appliances. A table leg as support and a layer of varnish finish it off.
Finished format: What are the outer dimensions?
The dimensions are 233.0 by 60.0 cm.
Experience with TOSIZE.com
We are very satisfied with both the order and the delivery. Everything as agreed. Recommended!
What others made with Timber panels