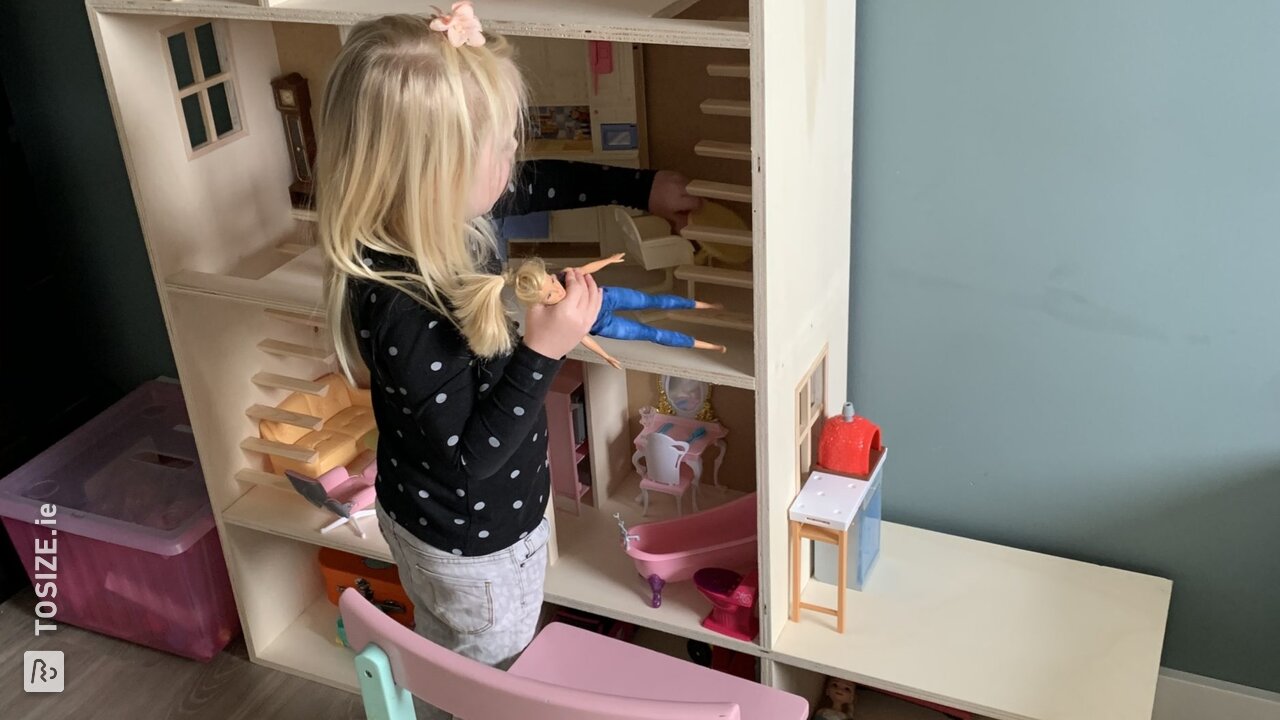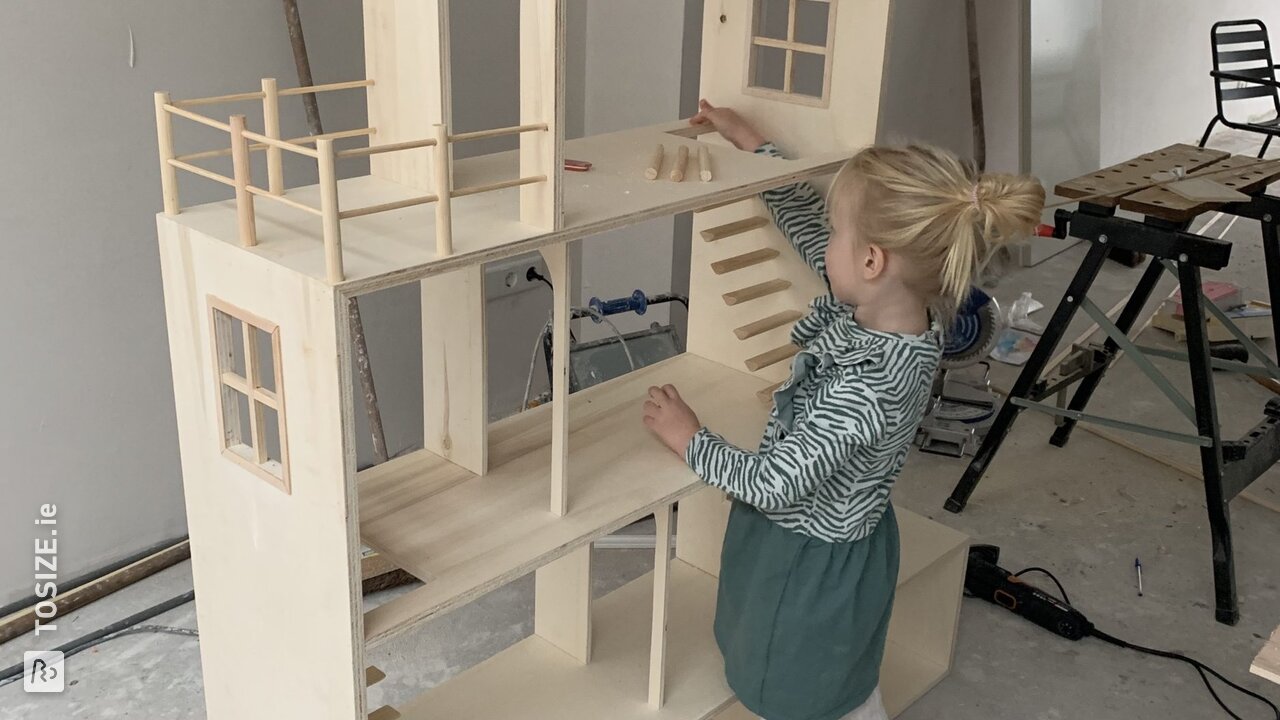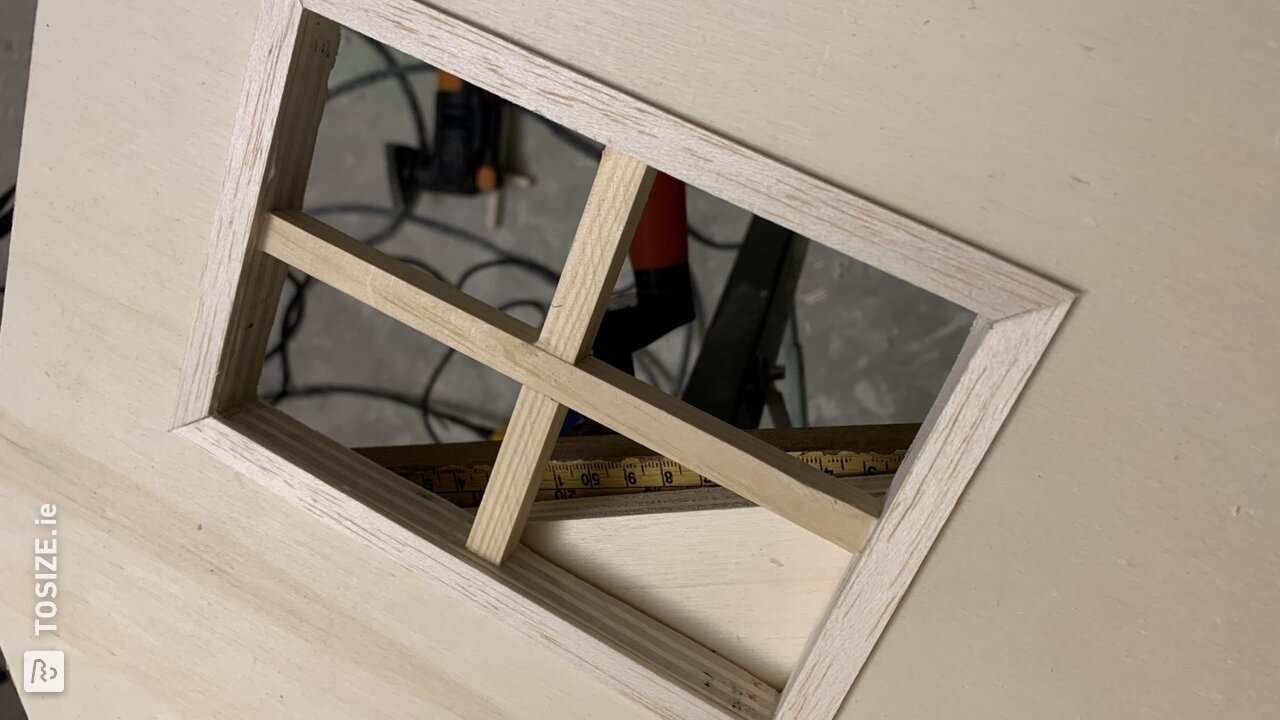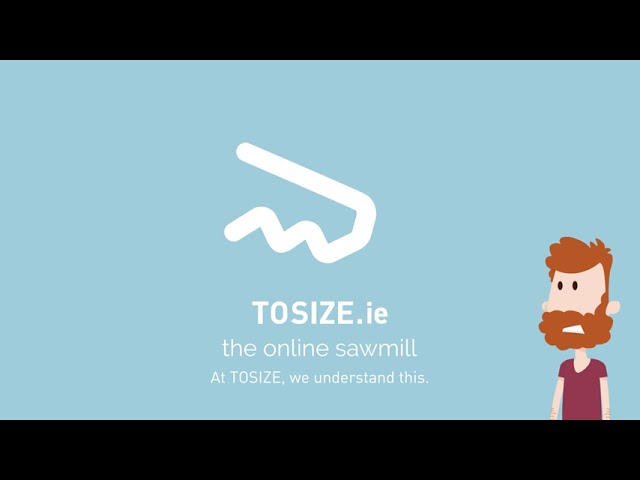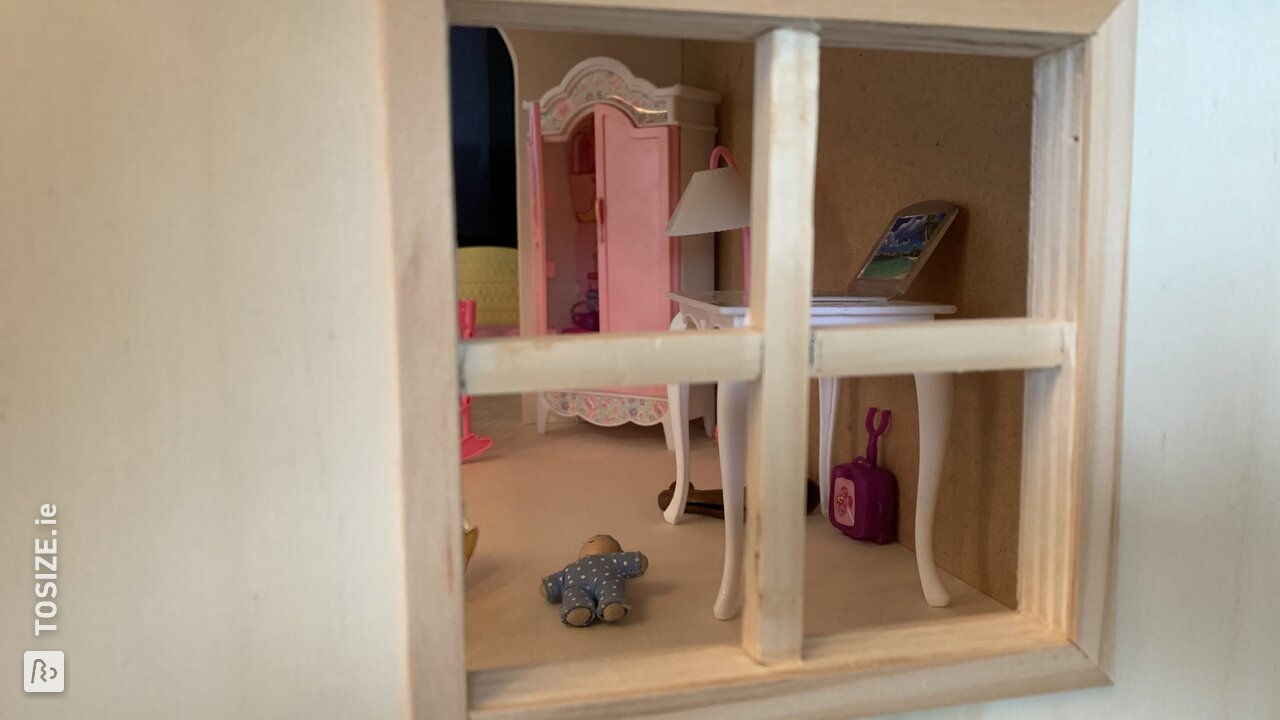 Create this project yourself with sheet material cut to size by TOSIZE.ie!
Barbie dollhouse with 3 floors
I made a Barbie dollhouse for my daughters. It consists of 3 floors, a garden and a balcony, and space at the bottom for a garage and storage bins.
How do you make a dollhouse?
First I drew everything to the millimeter in Illustrator. Have the planks (
poplar
plywood) cut to size and perfectly mitered at TOSIZE.com. I also had some boards completed. Then I sawed windows and doorways in it myself and the frames were made from small slats from the hobby shop. Glued everything together with wood glue and made use of dowels and small nails. I made a staircase and a fence for the balcony with slats from the hardware store.
Dollhouse of size
H140,0xB126,0XD30,0 cm
Experience with TOSIZE.com
Perfect! Good quality wood and everything excellent and cut to the millimeter. The miter was also exactly right!
What others made with Plywood