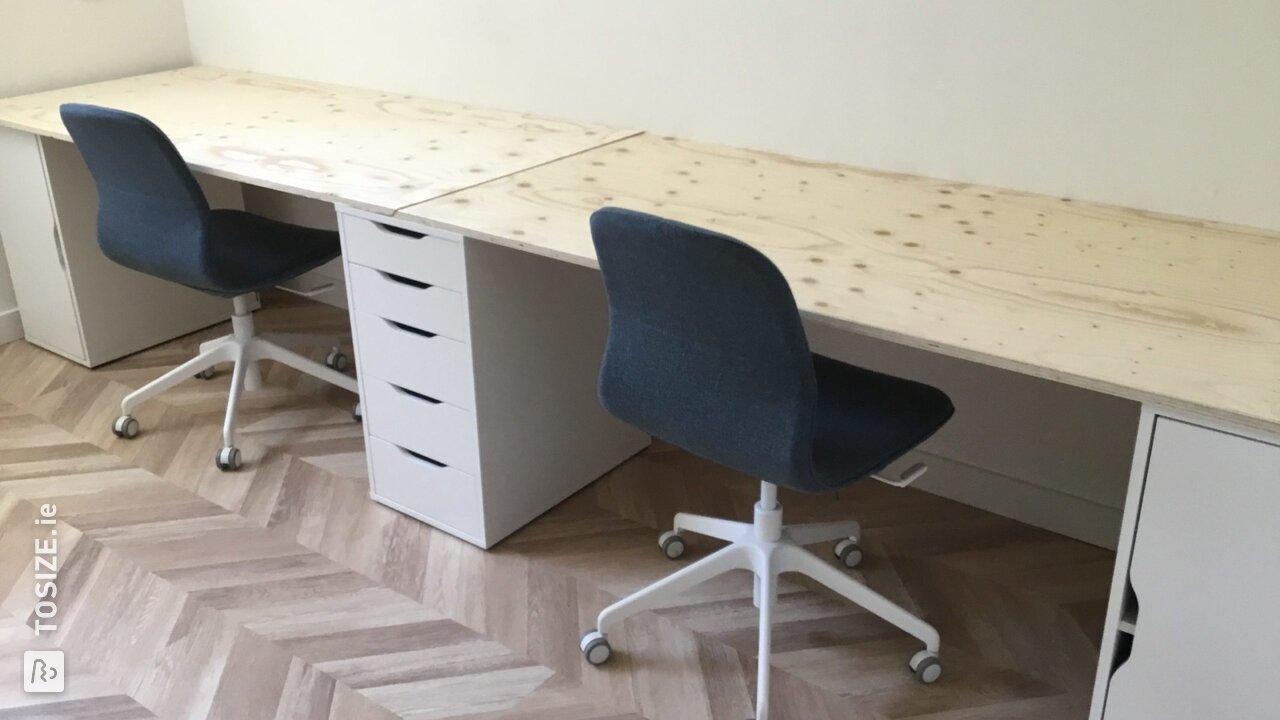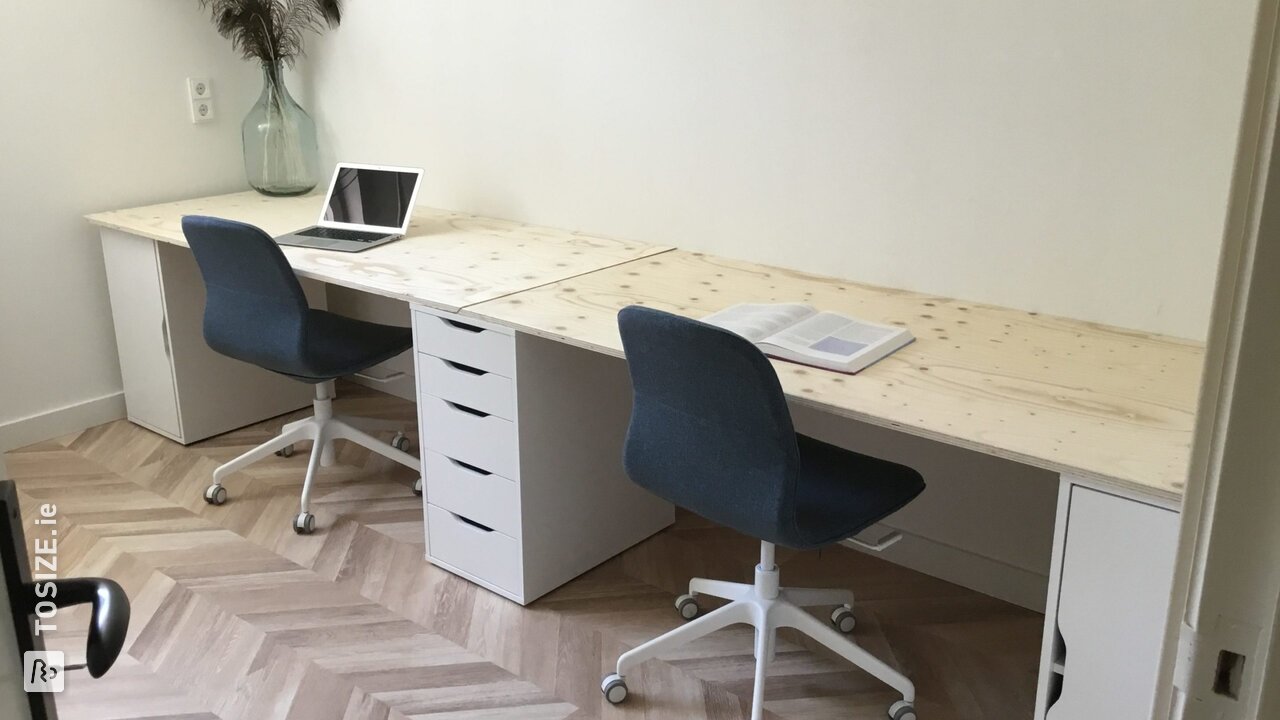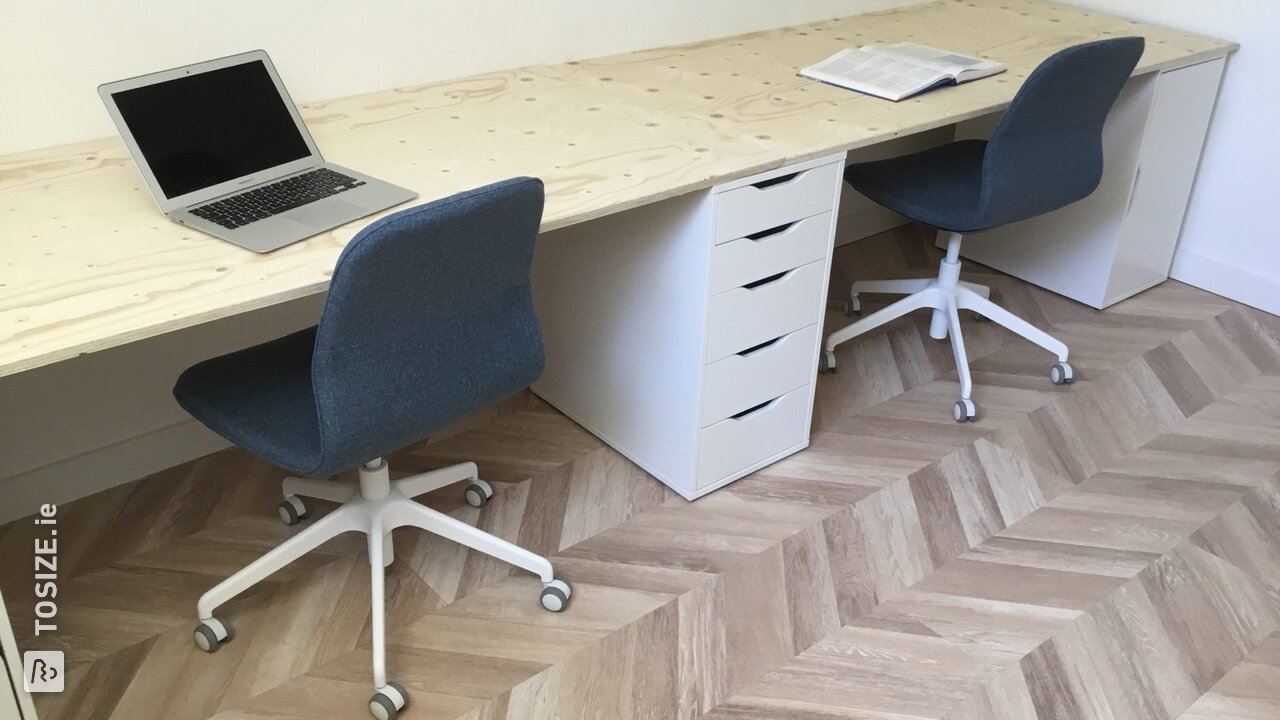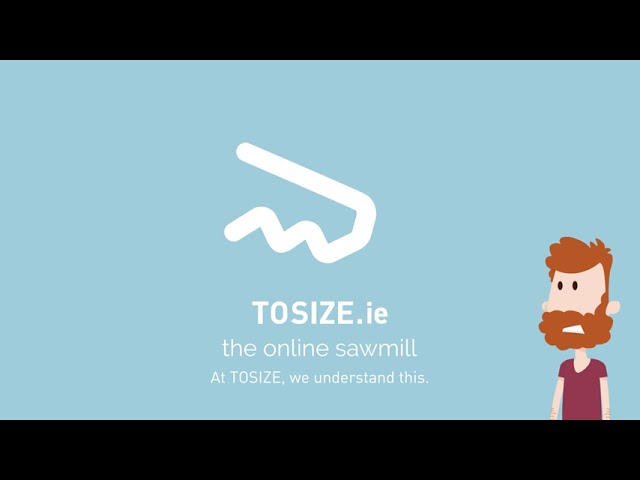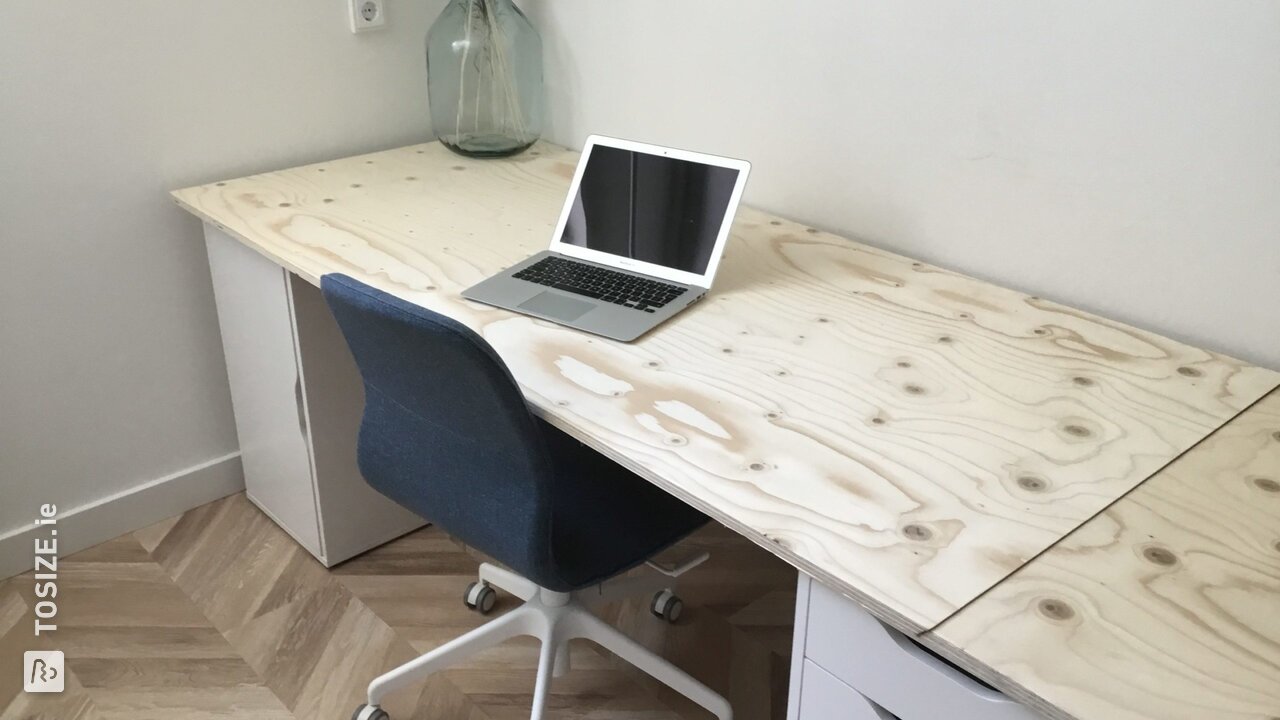 Create this project yourself with sheet material cut to size by TOSIZE.ie!
definition
With the help of TOSIZE.com we made a double desk from wall to wall for Ikea base cabinets from two underlayment boards that merge perfectly into each other due to the oblique saw cut.
Double desk of underlayment
We bought the base cabinets through Ikea. Since we were looking for a desktop for the entire width of the room for a quiet whole, we ordered 2 underlayment plates that together form one large desktop. The plates can be joined together for a seamless transition. We have rounded off the sides of the sheet at the front, which ensures a smooth side so that you can work on it very fine and without splinters.
Custom desktop
360.0 cm wide, 80.0 cm deep.
Experience with TOSIZE.com
First service!
What others made with Underlayment