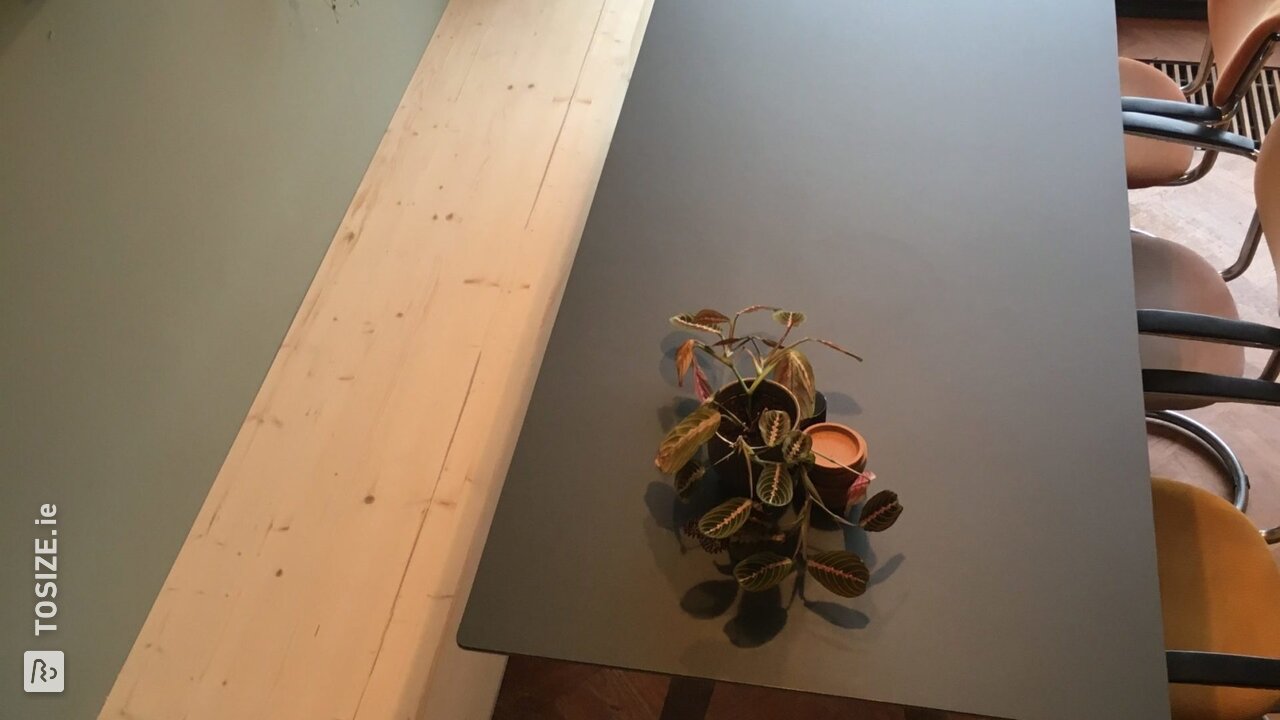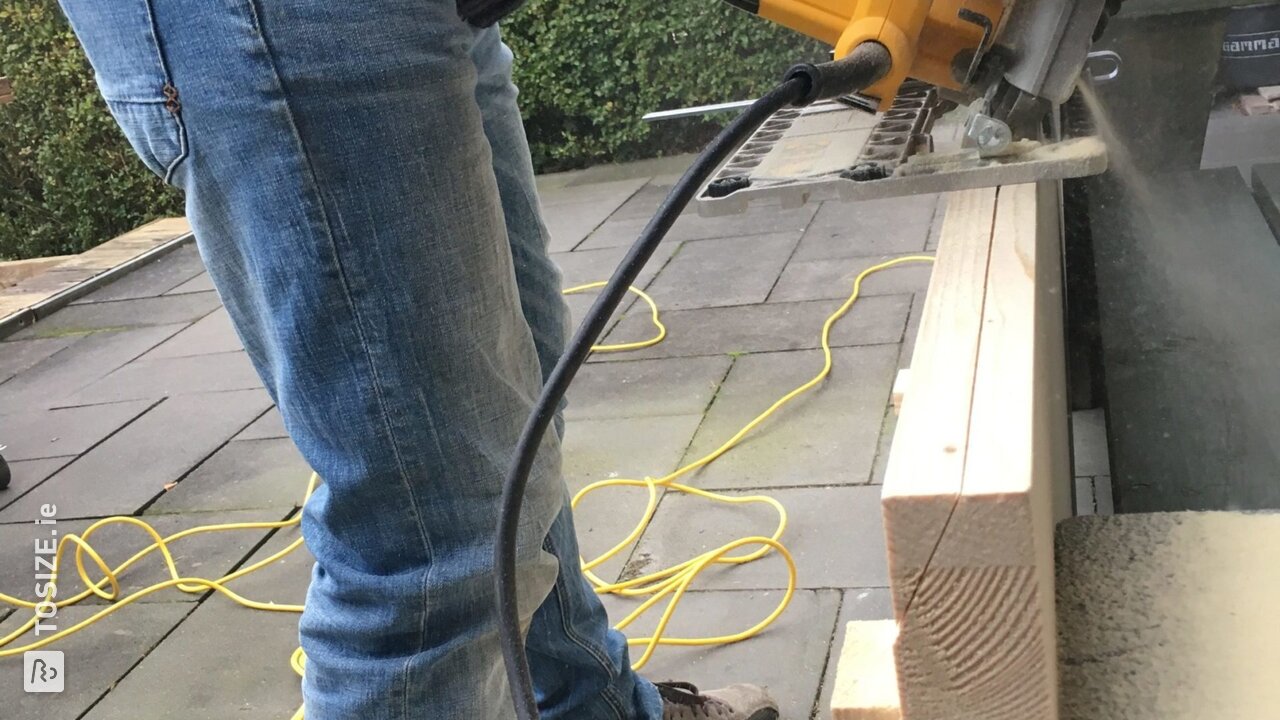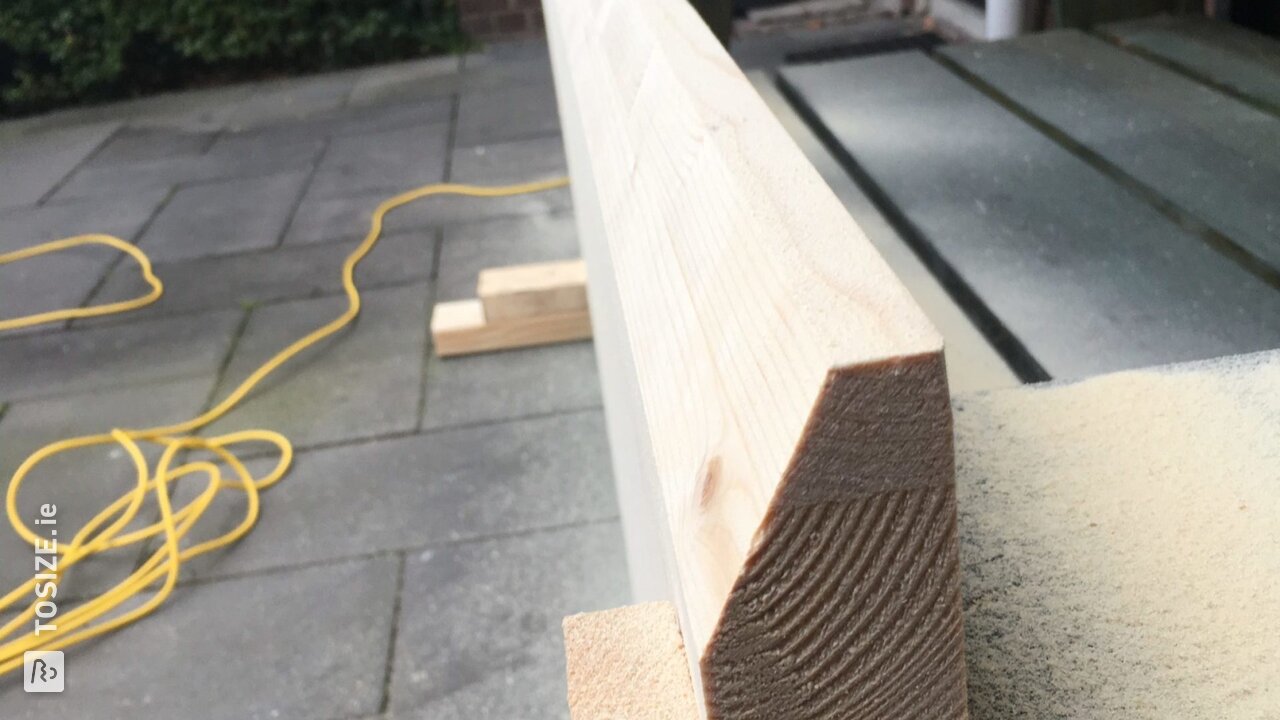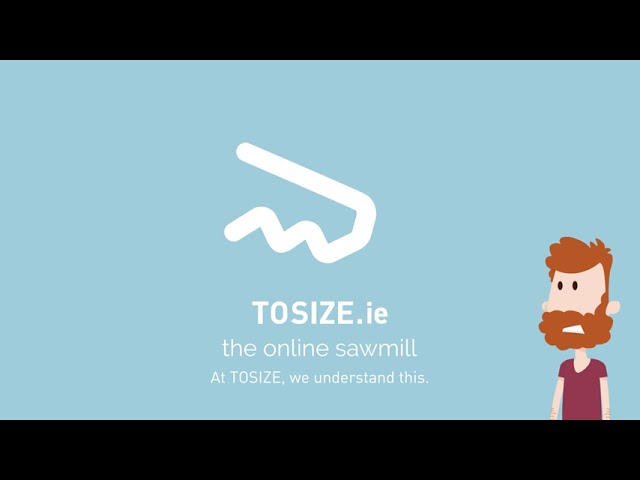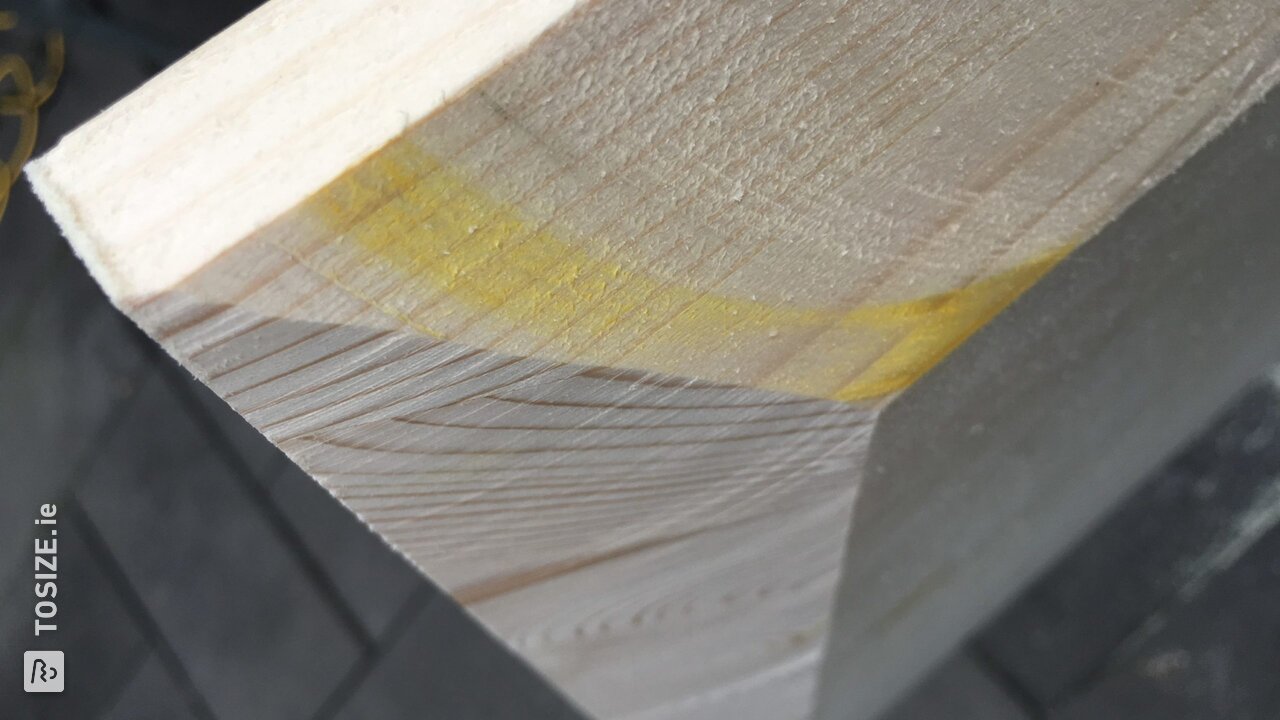 Create this project yourself with sheet material cut to size by TOSIZE.ie!
Description
I made a permanent sofa at the dining table. Partly because it looks nice and partly because the right part can be used to sit in the sun behind the glass.
What did you do?
The shelf has been tapered on the sides to match the table which also has tapered sides. The legs are identical to those of the table, but a size smaller. They are also at the same oblique angle as the table legs. On the left side a piece of linoleum has been inlaid to make a connection with the linoleum table top. The pillows are also homemade. The only thing that is not ready yet are the back cushions. They will follow soon.
What have you made?
Size of the shelf is 300.0 x 60.0 x 4.0 cm
Experience with TOSIZE.com
Ordering the carpentry panel was very easy. TOSIZE.com is also one of the rare addresses where you can get a timber panel of 300 cm. In the hardware stores it stops at 270 cm and the thickness of 40 mm is often not available.
What others made with Timber panels