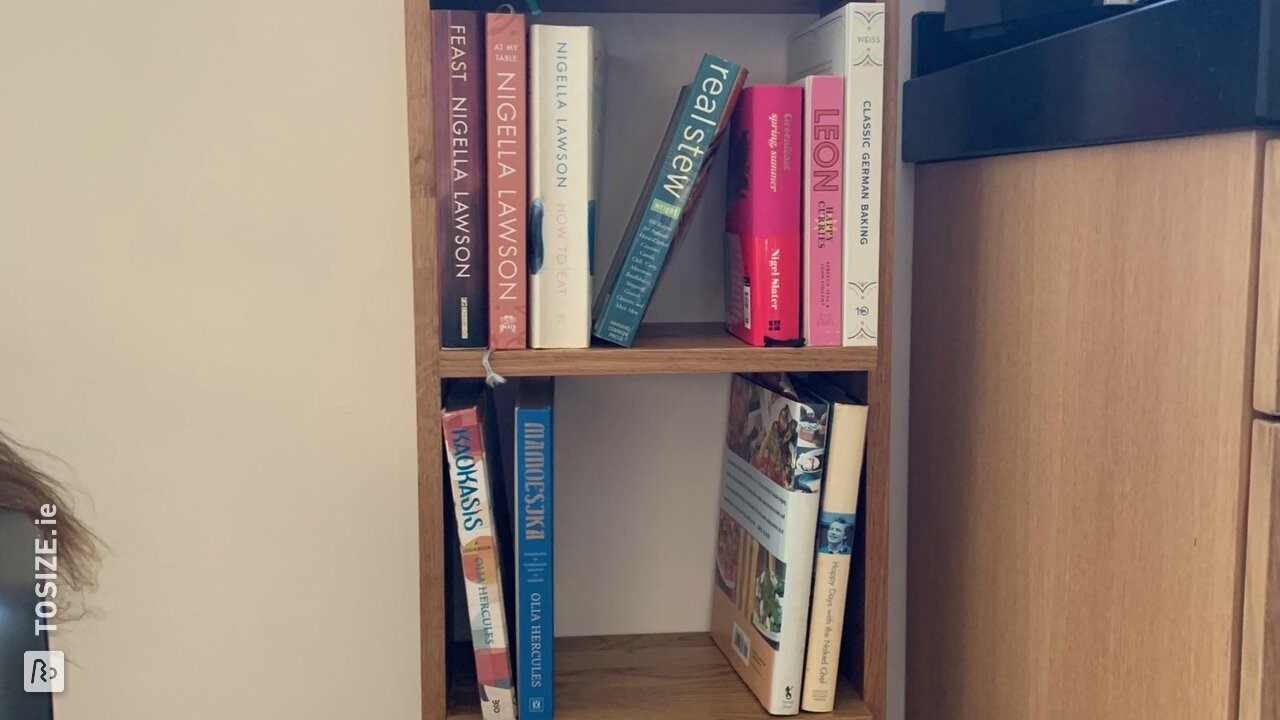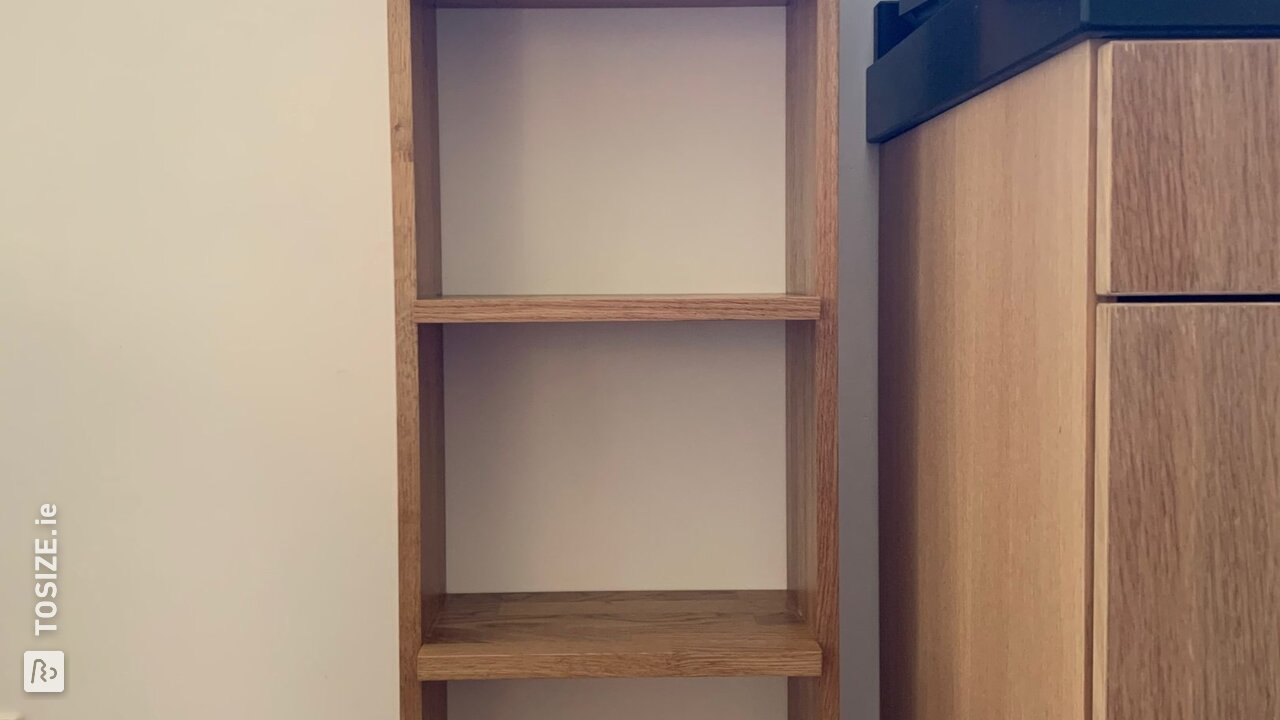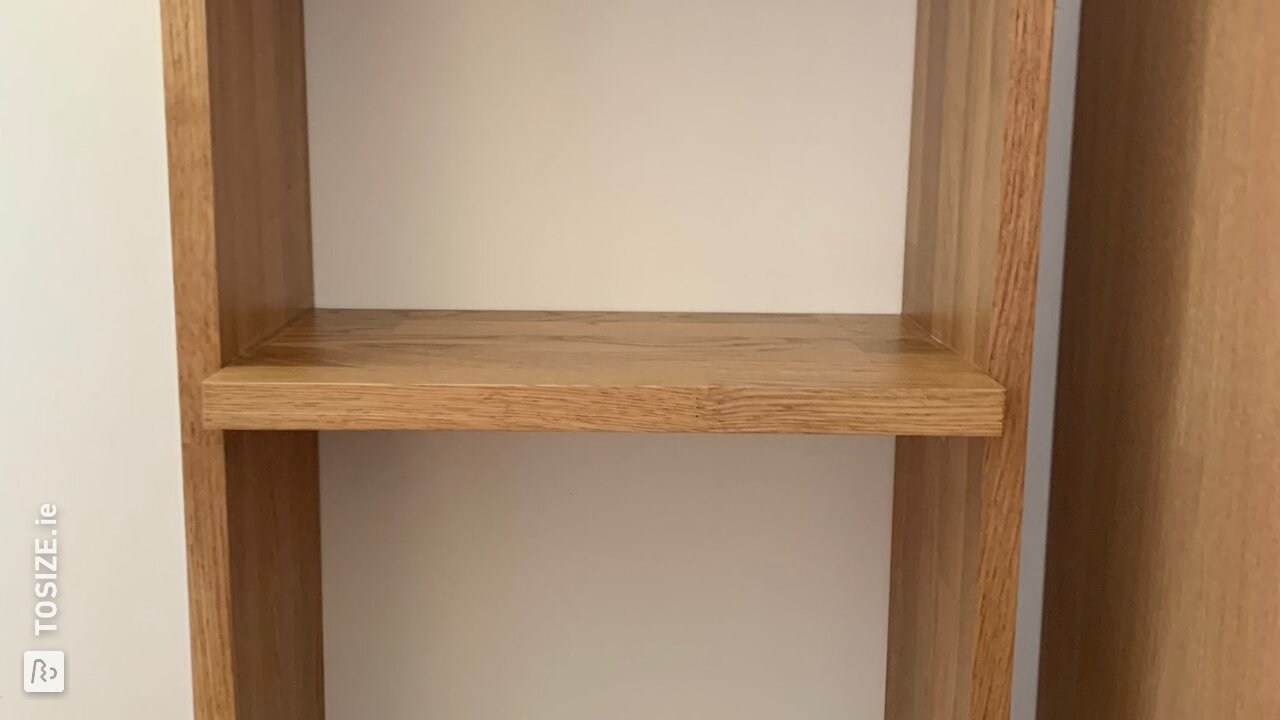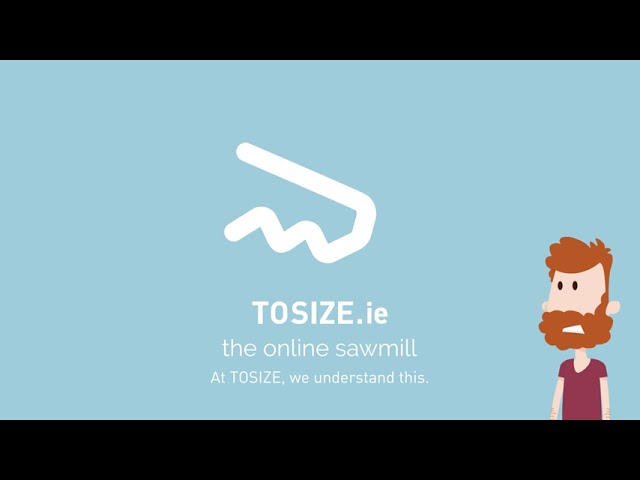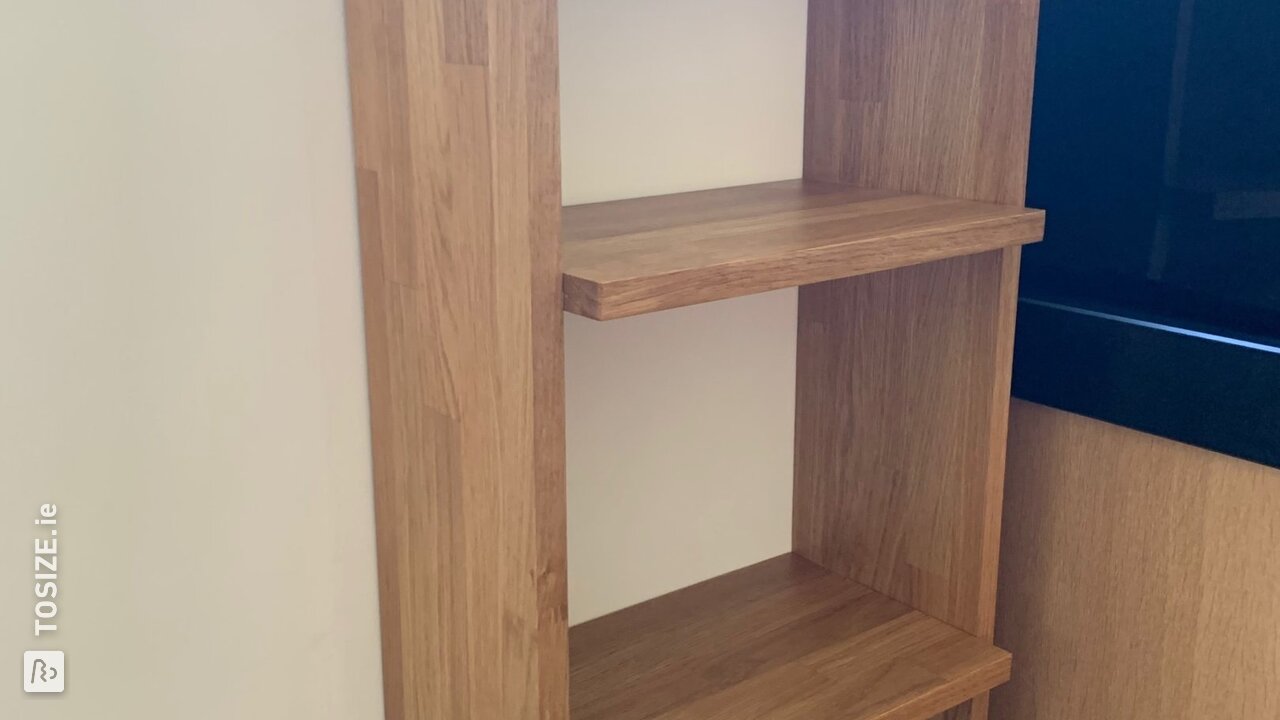 Create this project yourself with sheet material cut to size by TOSIZE.ie!
definition
Floating oak bookcase to match the kitchen for cookbooks. The cabinet is open and only has a frame with shelves. As a result, the whole has an 'airy' atmosphere that does not make it 'heavy'.
Make your own custom floating bookcase
The horizontal planks, including the top plank, are glued to both uprights with dowels. Make the box yourself by following the steps below: 1. Draw the dimensions and the holes for the dowels on the two uprights; a suggestion is to make a mold for the holes from, for example, cardboard; 2. Glue the parts to the cabinet, fixing a right-angled corner, for example by temporarily hammering a thin plate of wood against the back with a few small nails; 3. Mount two aluminum L-strips of 2x2cm under two boards at the back. This is for fixing the cabinet to the wall. These strips are mounted below (counted from above) the below the first and fourth horizontal planks; 4. Sanding and topcoating; and 5. Fasten the assembly to the wall with four sturdy bolts (2 per strip).
Custom floating bookcase
Exterior measurements are 124.0 cm high by 38.0 cm wide; depth is 18.0 cm for the frame and 21.0 cm for the book-bearing shelves.
Experience with TOSIZE.com
Thanks for the delivery of the panels: beautiful wood
What others made with Timber panels