Get rid of those boxes and wires; and you do it like this!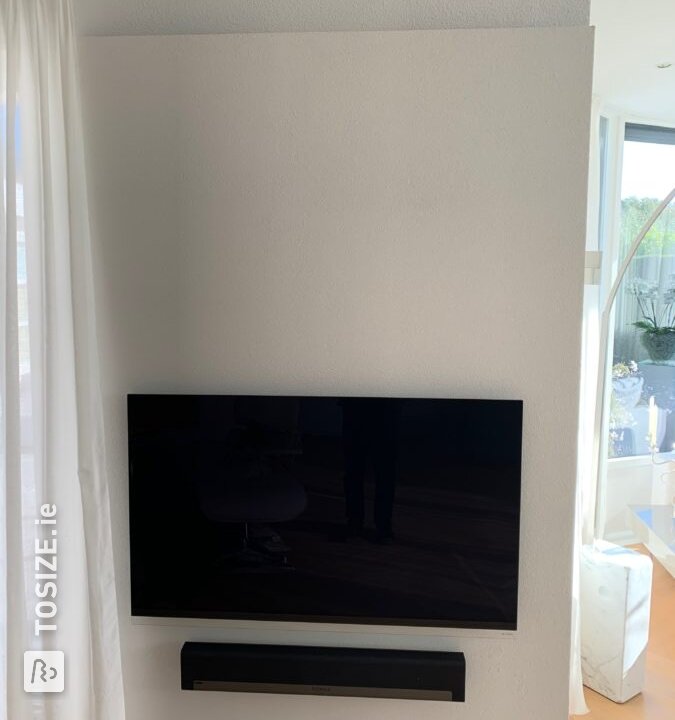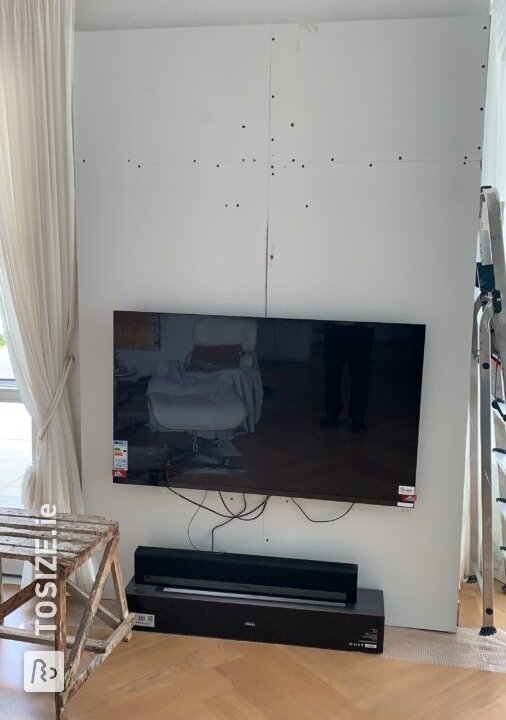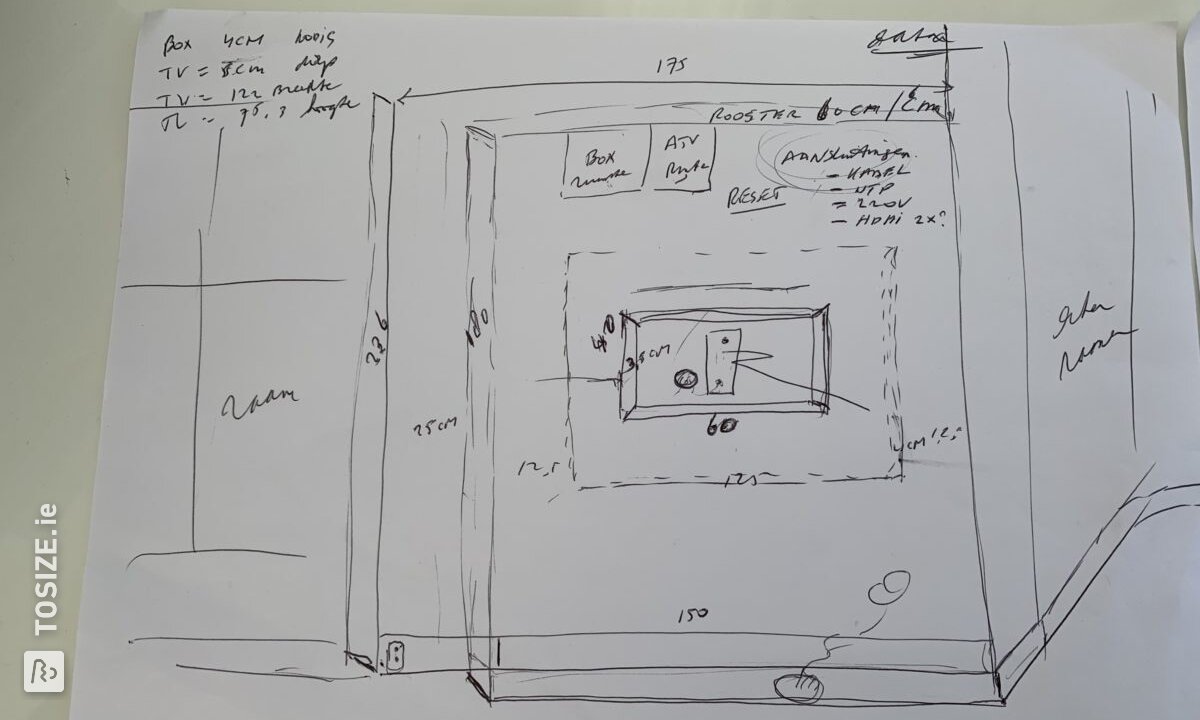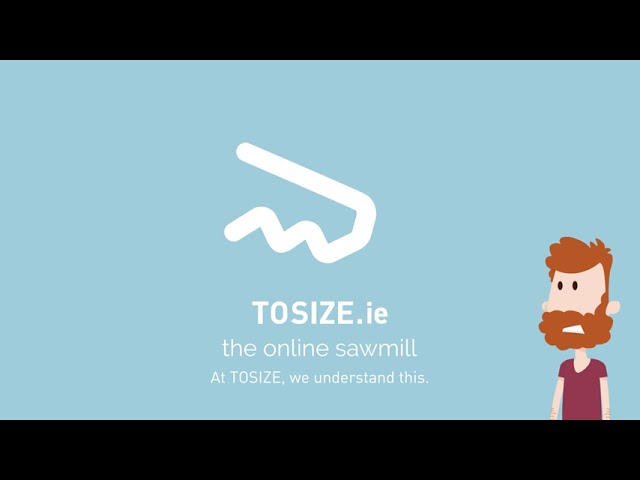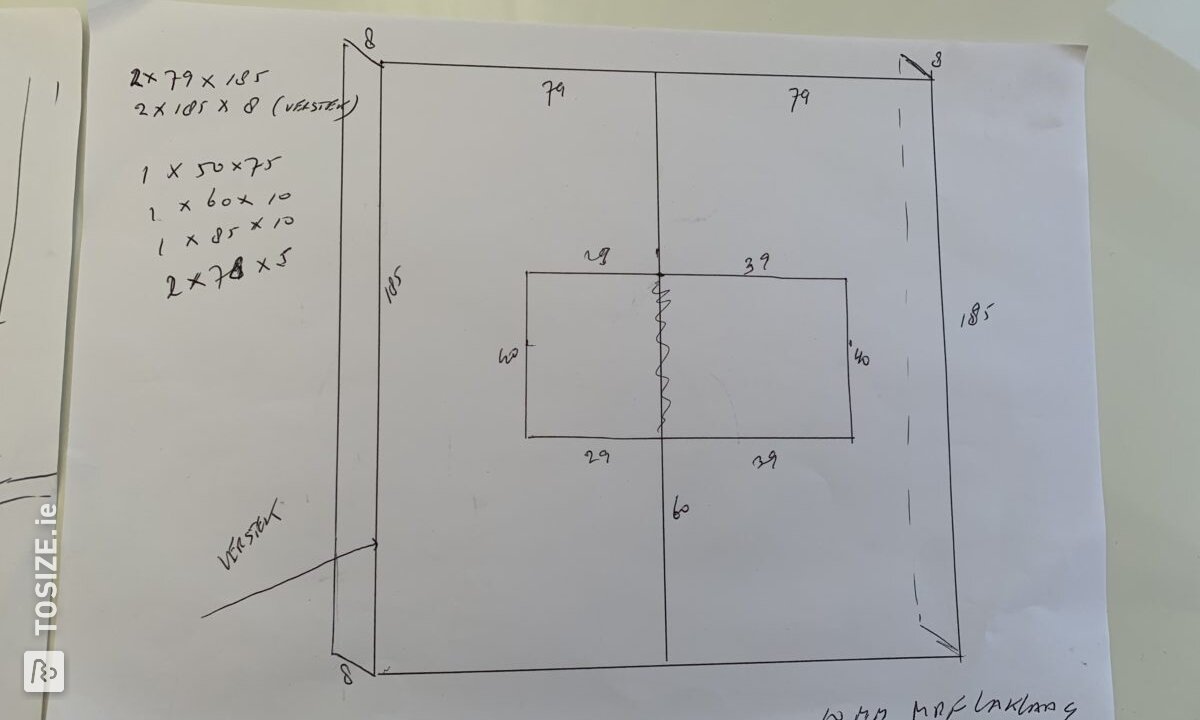 Create this project yourself with sheet material cut to size by TOSIZE.ie!
Description
It started with a sketch of a "retrofit wall" to give the TV, Playbar and suspension swivel bracket a place as optimally and inconspicuously as possible. Behind the wall are now the Ziggo media box, Apple TV4K, internet Hub. The electricity can be switched with KlikAanKlikUit sockets to operate everything remotely. In the photo you can see that I adjusted the height afterwards, because it turned out to be optically too low. So check how high you would like it to be. I had to reorder, unfortunately. But it turned out well. The sides were neatly mitred and fitted perfectly. I built it entirely from
MDF Paint Wear 10mm
. With a primer over it, I let it plaster with 0.8 grit of spachtelputz.
How did you realize your project?
Back plates reinforced with corner slats (glued and screwed). Also placed some support beams on the bottom wall, so that the 157.0 cm x 235.0 cm plate has extra support. Both on both sides and at various heights, especially in the middle of the colossus. Taking into account the free passage of wires and the locations of the other equipment and the swivel range of the Vogel hanging bracket. The case was secured in various places with parkers. The wall is finished with alabastine to close the holes.
What are the outside dimensions?
Final construction: Height: 185.0 + 50.0 cm x Width: 157.0 cm x Depth: 8.0 cm. Free space behind the wall is therefore 7.0 cm.
Experience with OPMAATAGEN.nl
Because I wanted to adjust the height after the first design, my structure now consists of 4 parts, as you can see in the raw photo. Building the wall as a whole is an option. Ultimately, this dimension will also have to be composed of 4 parts and built up step-by-step.
What others made with MDF