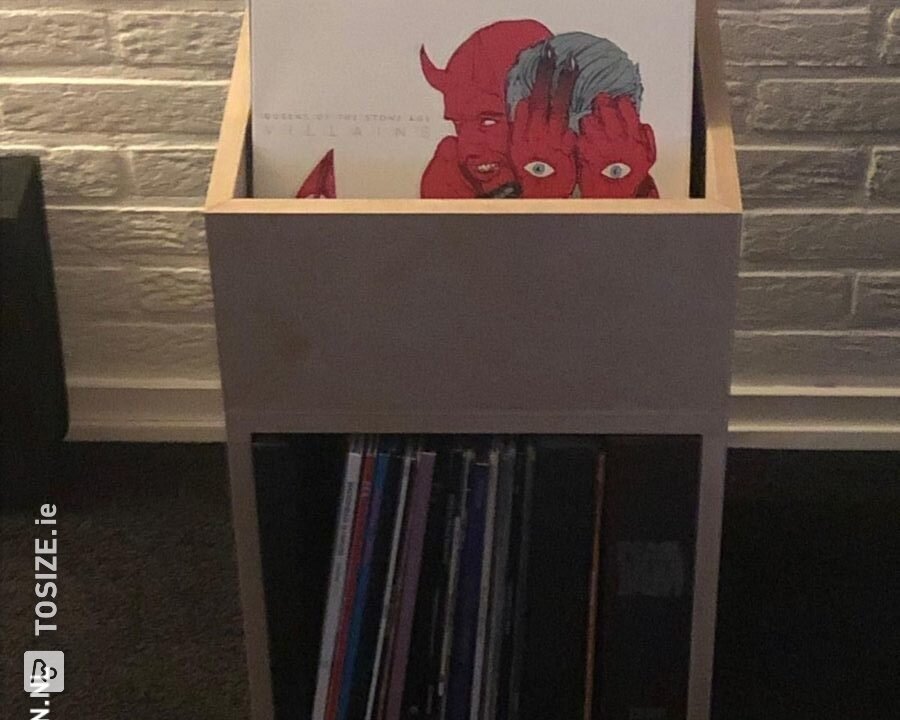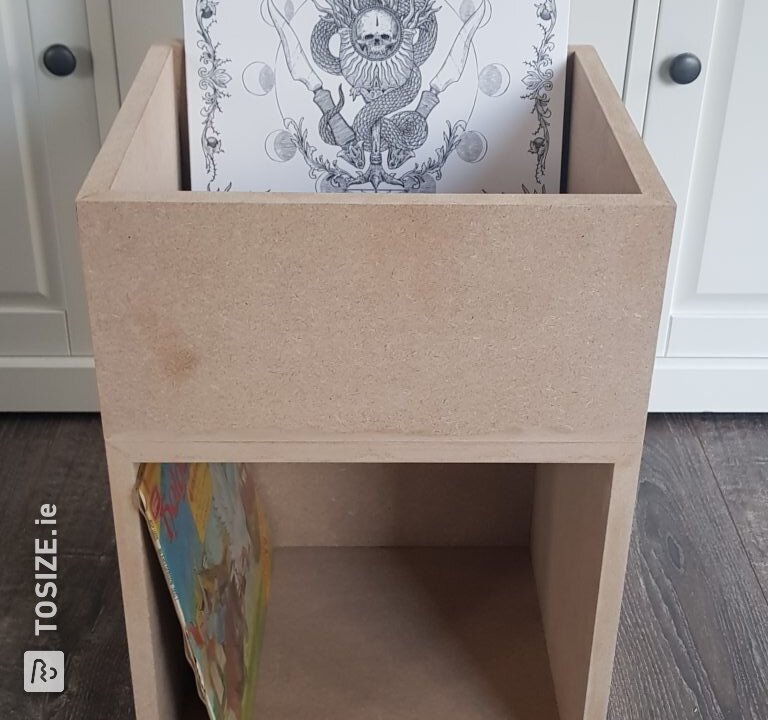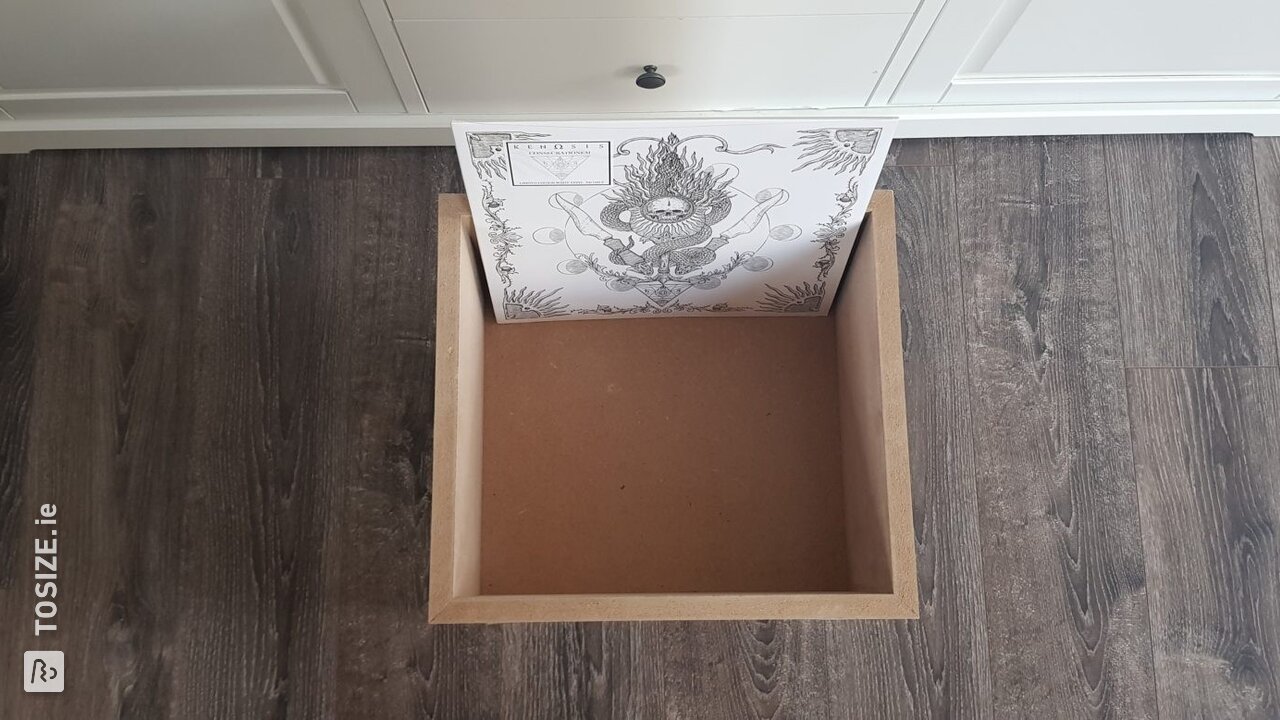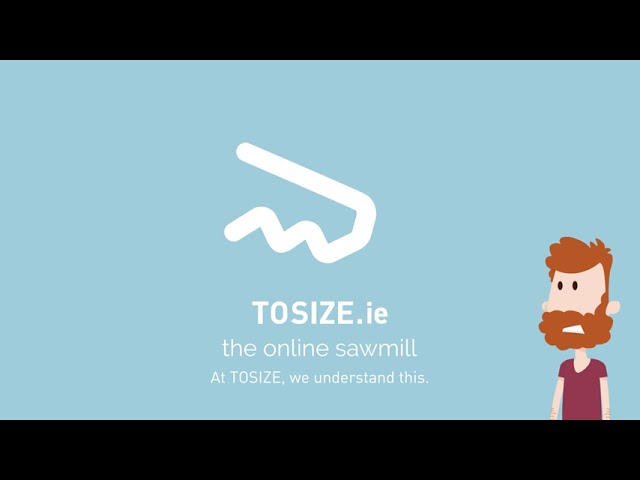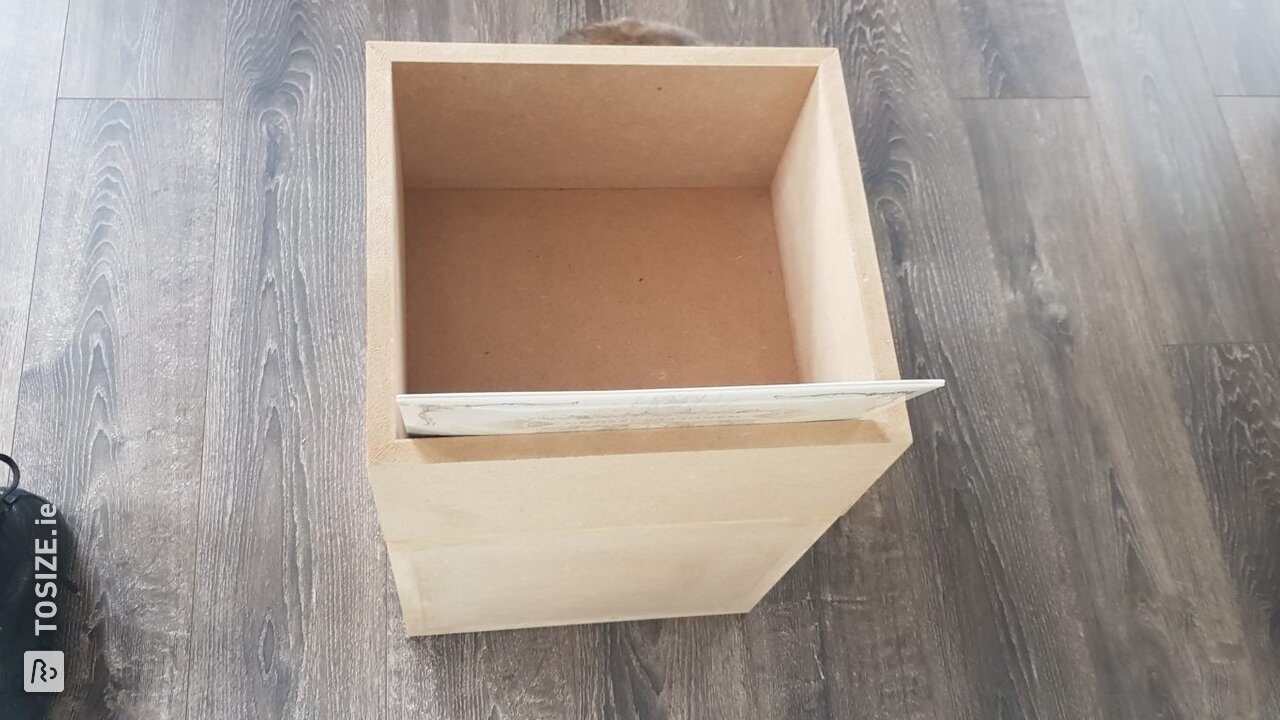 Create this project yourself with sheet material cut to size by TOSIZE.ie!
Description
Work description: how did you realize your project
An acquaintance had seen a storage cabinet for his Vinyl records online and asked if I could make it. After a quick sketch and an order via TOSIZE.com, I assembled the cabinet in an afternoon. The plates can be at the bottom and the compartment is 31.0 cm by 31.0 cm. At the top a card tray for the records has been made where you can quickly change records when you are actively spinning. The height thereof is 17.5 cm. During the test at home, the plates with cover fit. The acquaintance also included the specially designed plates. A small job that was good for a big smile on the face of my acquaintance.
Outside dimensions vinyl box
31.0 wide by 48.5 cm high.
What others made with MDF and Plywood