Lego table in the attic, made of MDF and spruce, by Jeroen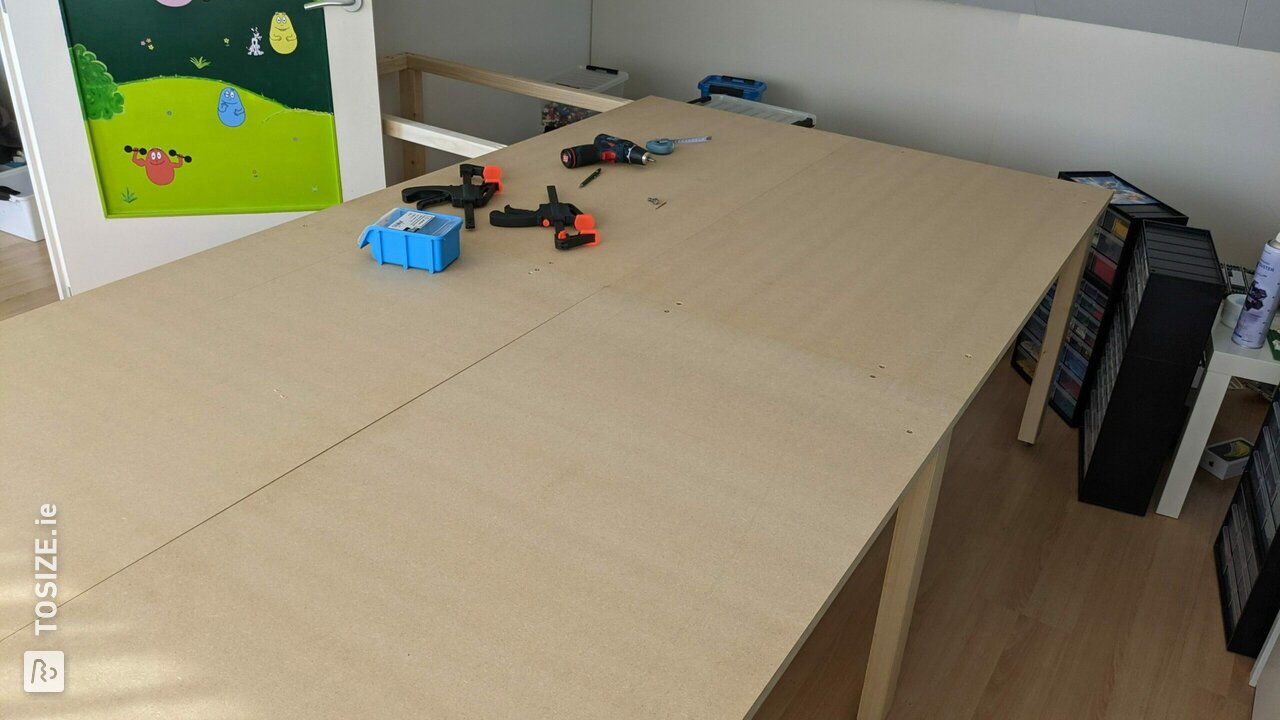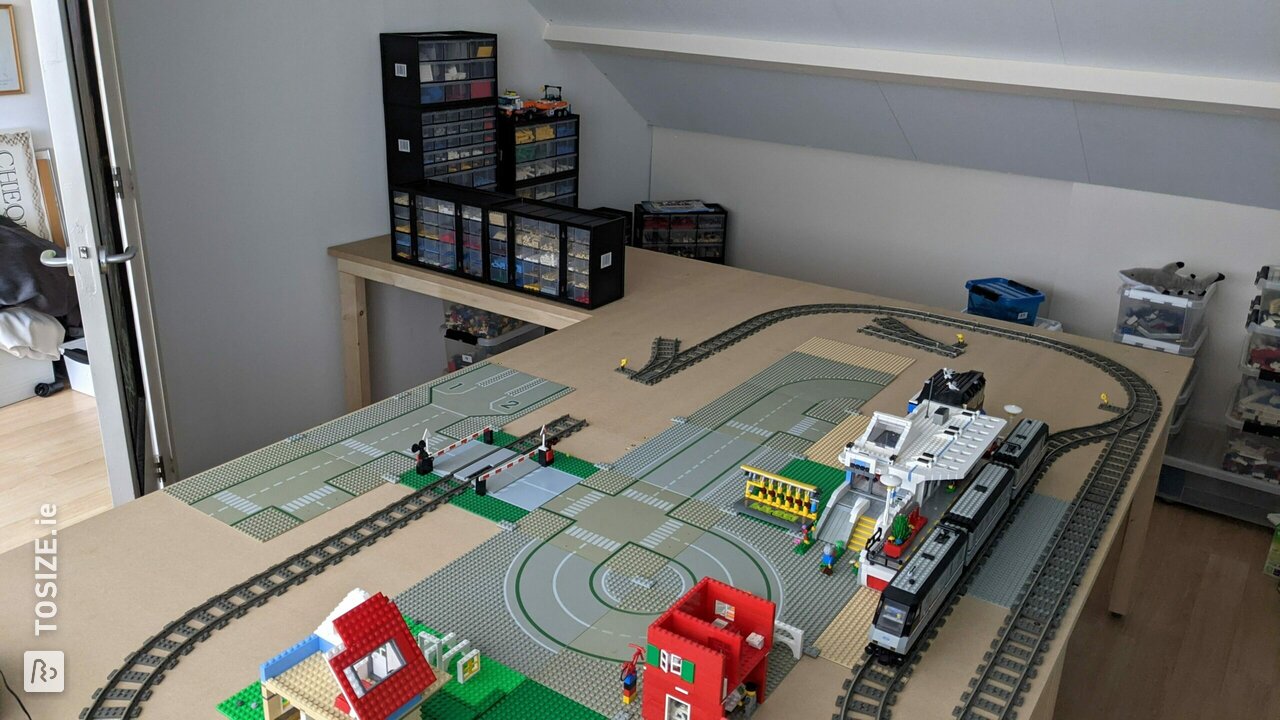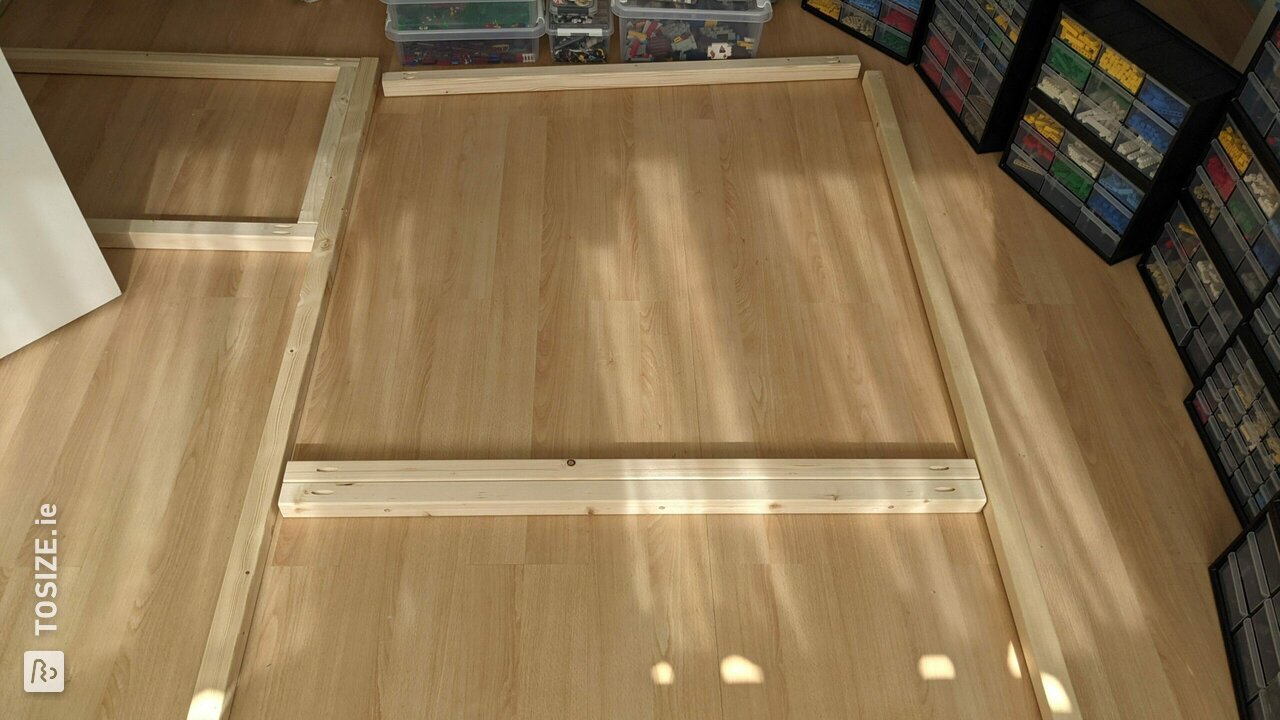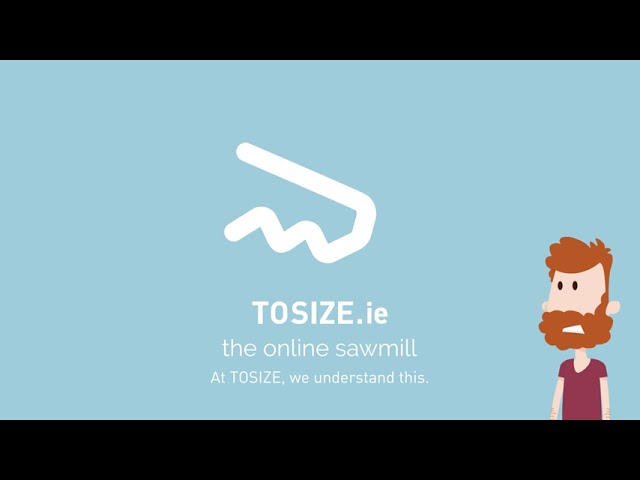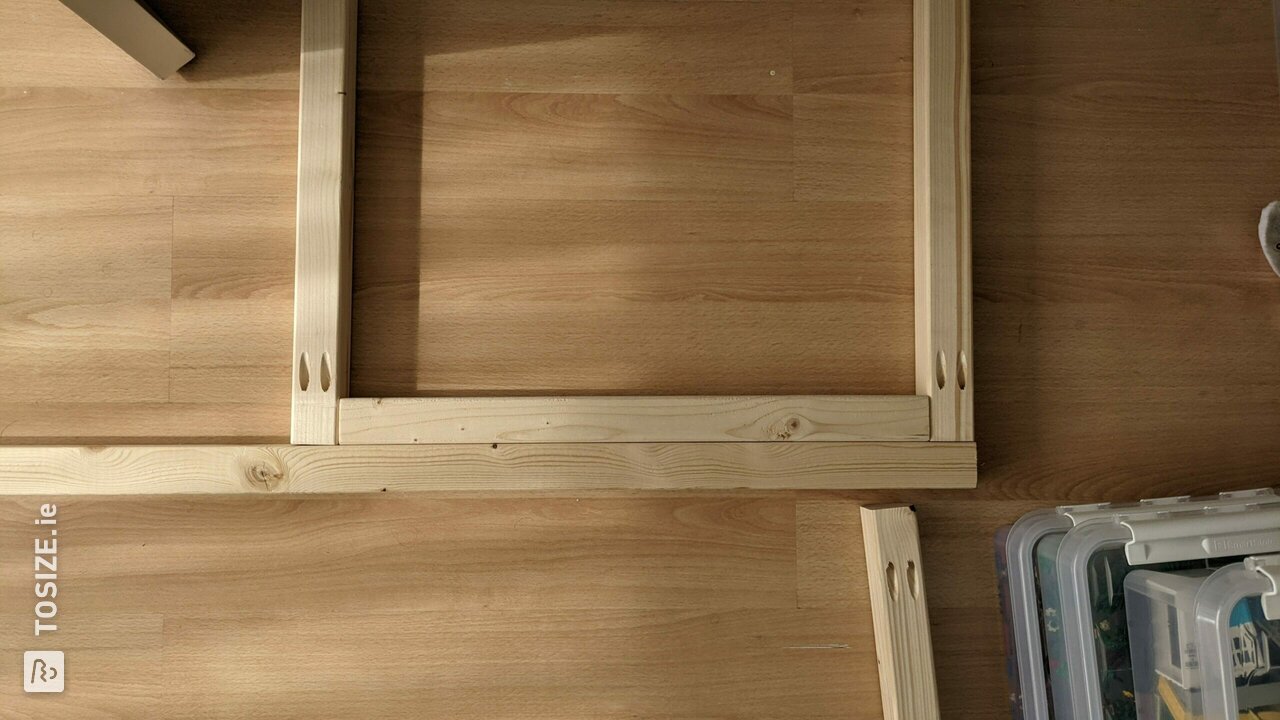 Create this project yourself with sheet material cut to size by TOSIZE.ie!
definition
I finally have a big table where I can display Lego and build on. The table is just big enough to put on a reasonable Lego track with some streets along it. This way the nephews and nieces can also play. (That Barbapappa door belongs to the previous occupants)
Large custom table
I designed everything in Sketchup first. First I cut the 8 legs to size from 40x70mm beams. I took into account that adjustable screw feet had to be fitted that are around 2.5 cm high. These feet are to make it completely level, since the floor in the attic is not perfectly flat. In hindsight, my choice of legs was not so convenient because they actually have to be adjusted from above. However, it also works with pliers. I made the frame with 40x40cm beams. I mainly made the attachment with angled screw holes. I only used screws, no glue. The table tops are screwed down from above. The main challenge was attaching the legs. With the first three legs it is a very wobbly whole and if you work alone that is quite difficult. Luckily I had a good stack of boxes that I could use as temporary legs.
The dimensions of the project
The large leaf is 240.0x130.0cm and the small protruding leaf is ~98.0x65.0cm. The whole table is 70.0 cm high.
Experience with TOSIZE.com
I am satisfied with my order.
What others made with MDF