Make your own tablet / laptop charging station from MDF, by Jim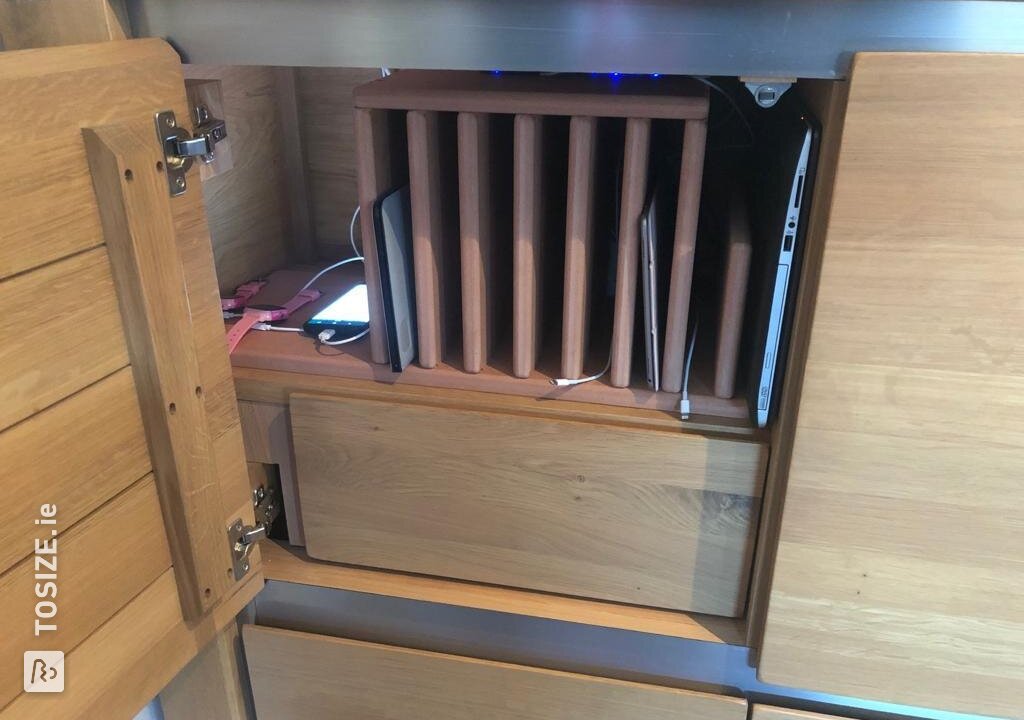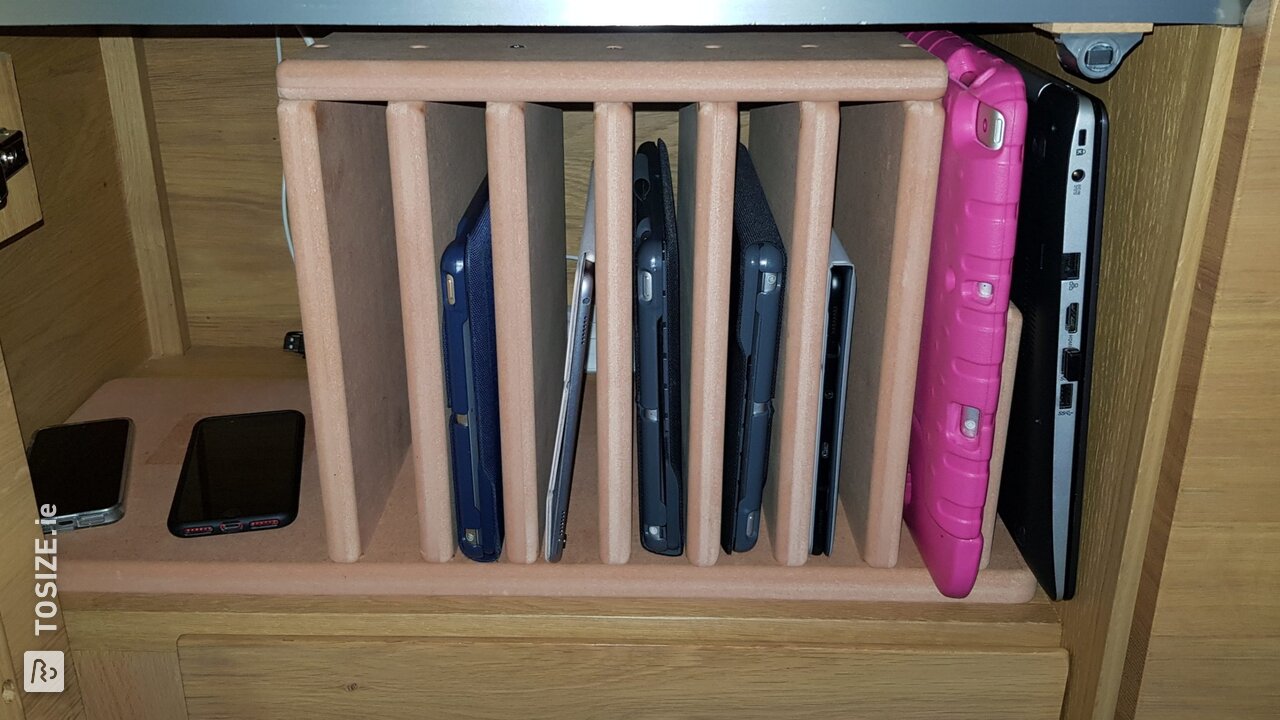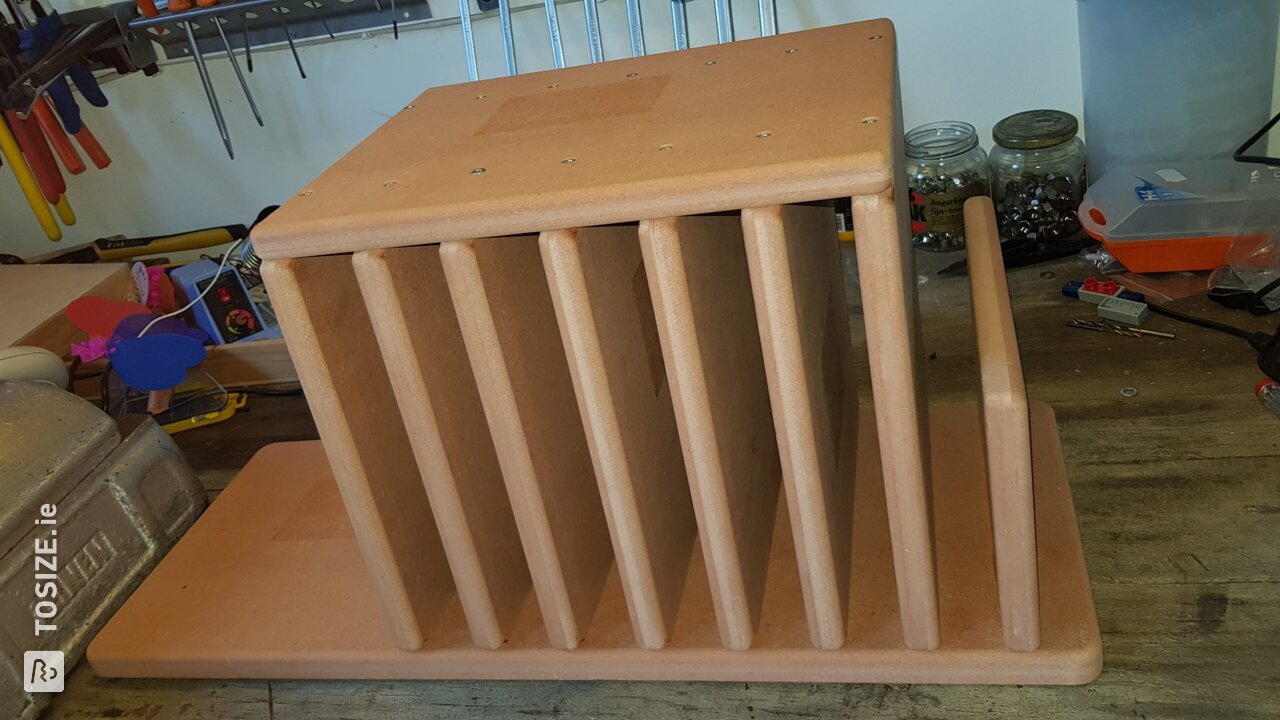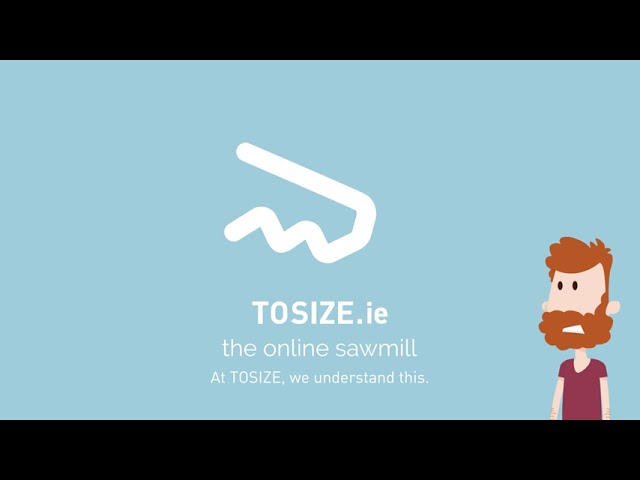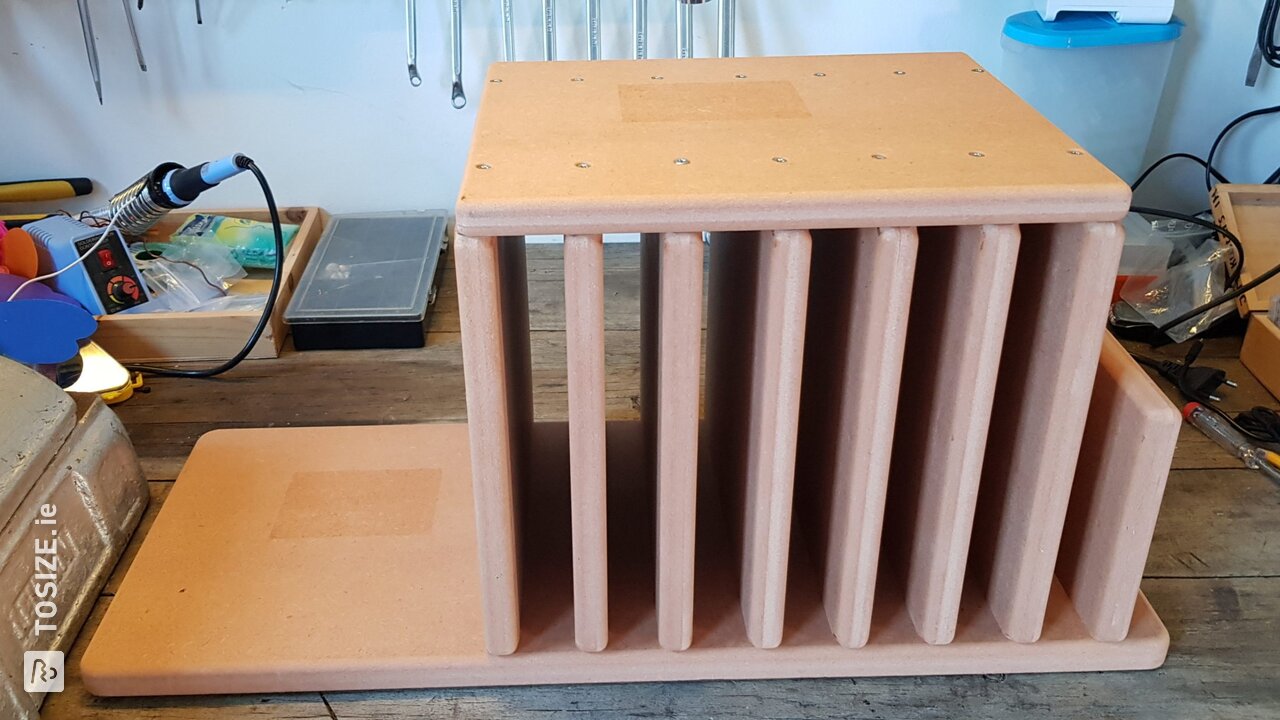 Create this project yourself with sheet material cut to size by TOSIZE.ie!
Description
Could not find a decent charging station, which also fits Tablets with Slim Folio (30 mm width of tray). So self-designed with fire-resistant MDF and a USB hub behind it.
Create a loading dock for laptops
I pre-drilled all screw connections, galvanized them and used wood glue. For this project I used 4mm x 50mm screws. All edges are nicely rounded so that you can not hurt yourself. I marked the screw holes on the bottom plate, then fixed the top plate in exactly the right place on the bottom plate with two glue clamps and then drilled through and through. Pierce the holes in the bottom and bottom plate with 4mm! so that the cross boards (pre-drilled with 2.5mm) are also attracted well when you screw them on.
Custom loading dock
610x250x286 mm
Experience with TOSIZE.com
Top material. You can specify all details, delivered perfectly.
What others made with MDF