Modern and sleek home-made library, by Anneke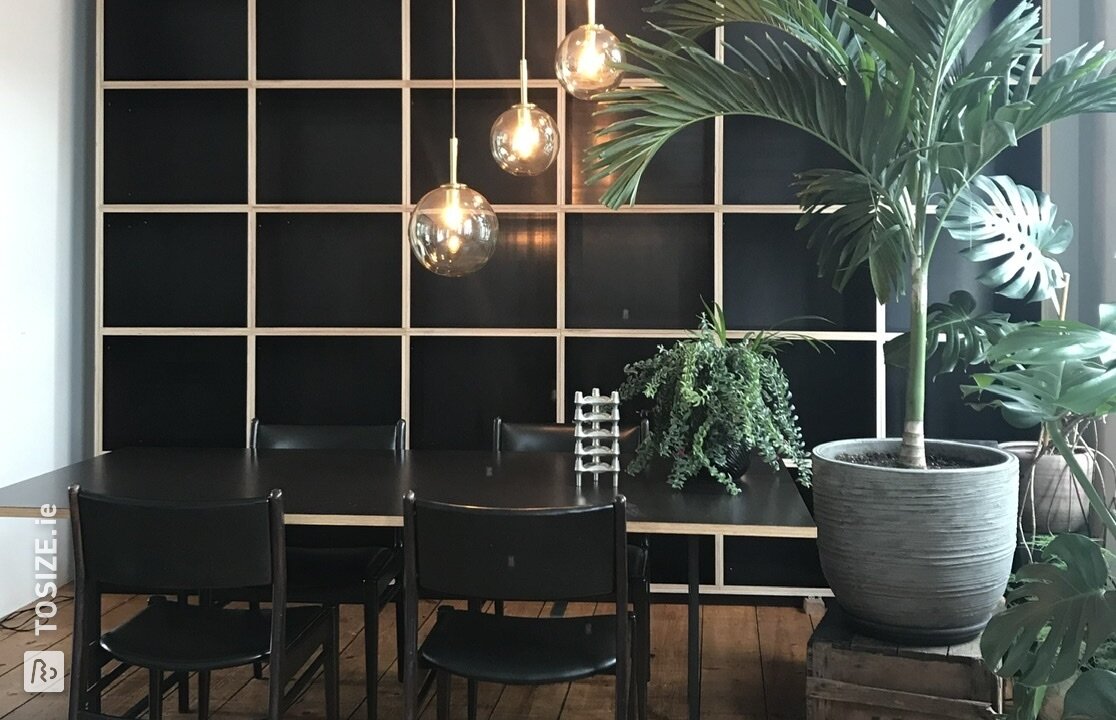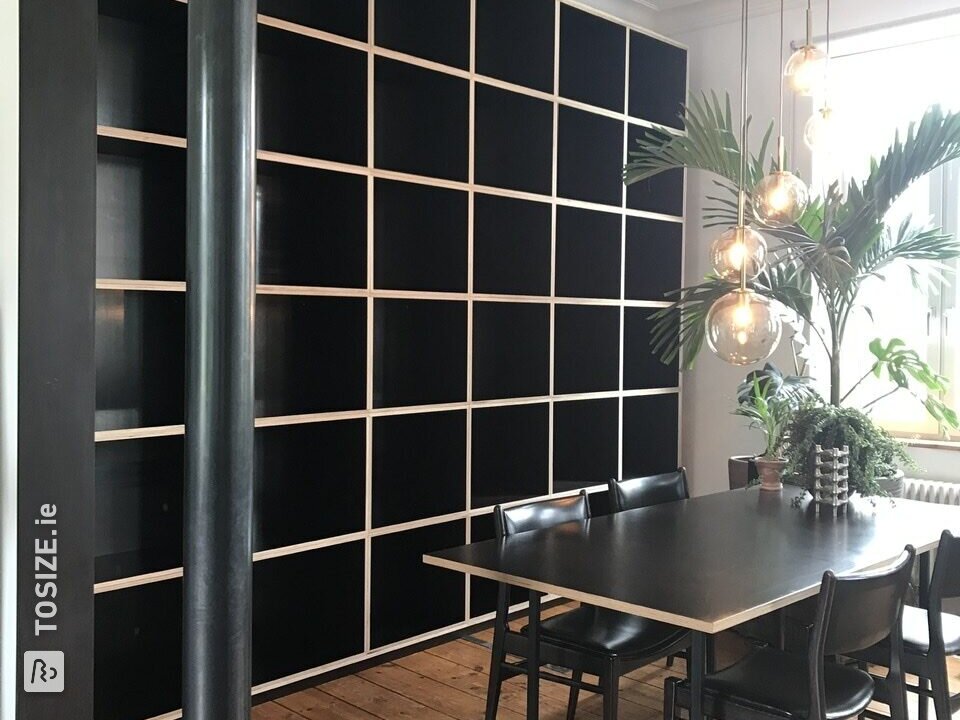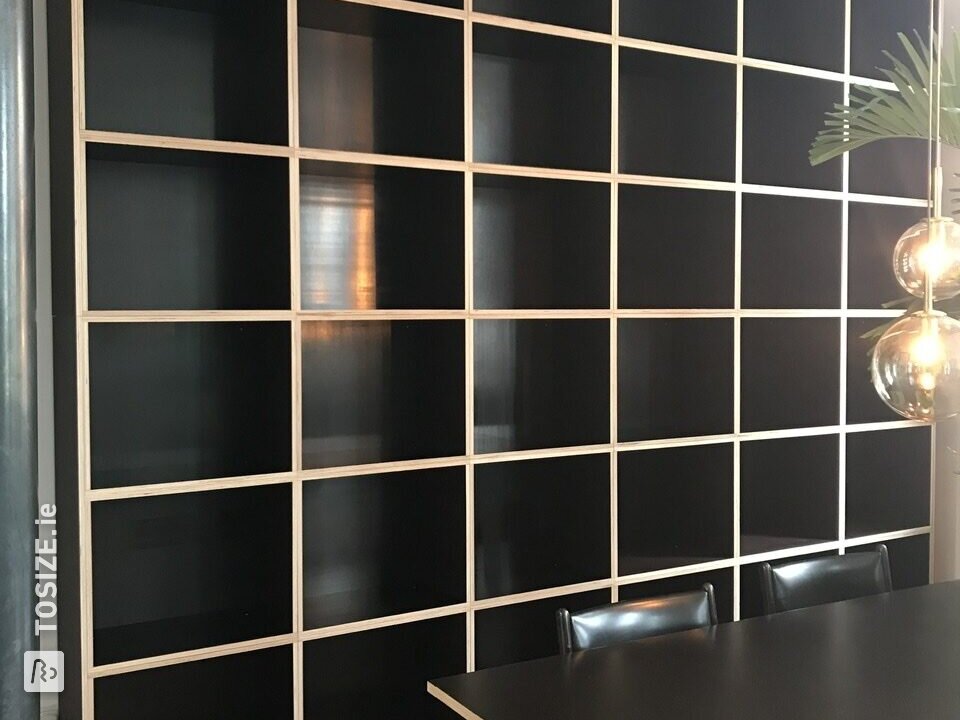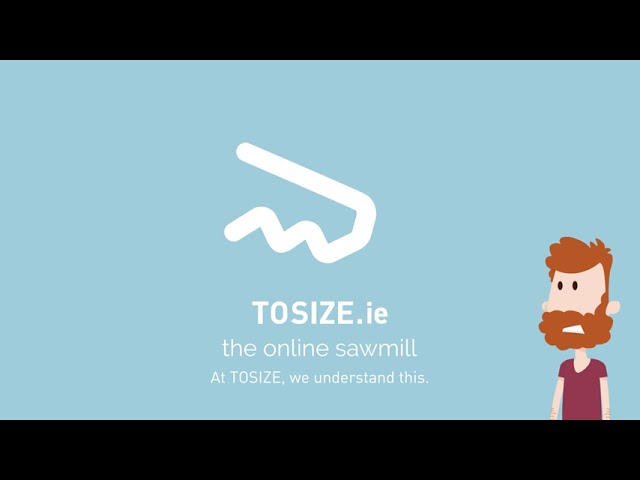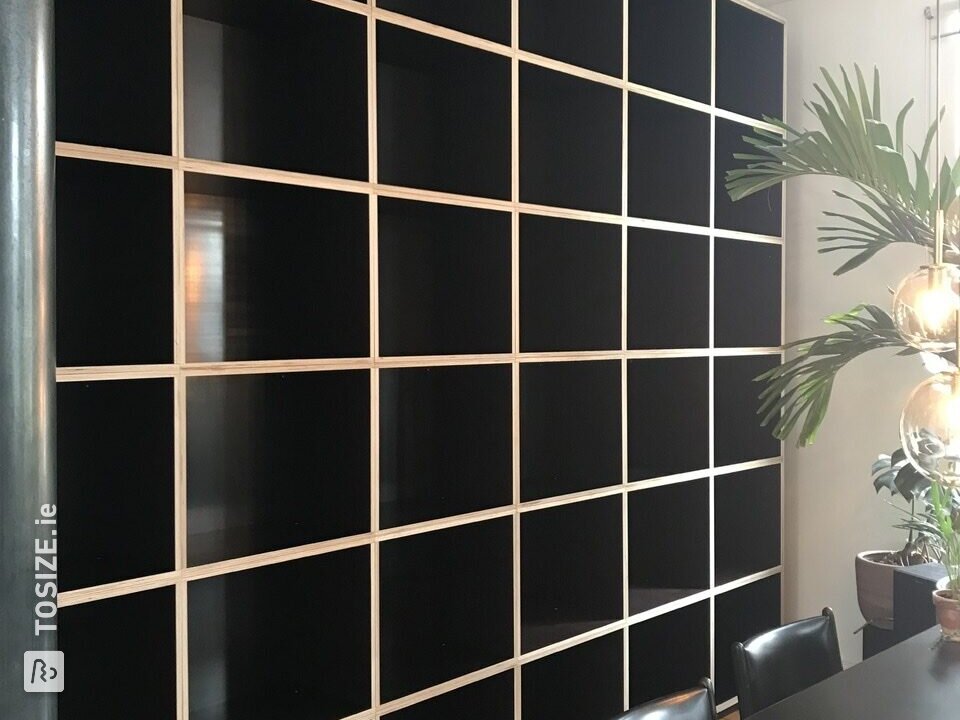 Create this project yourself with sheet material cut to size by TOSIZE.ie!
definition
Finally a place for all my books. No longer a pile here, a rack there and a pile on the table. This wall consists of 36 sections and emphasizes the height of the space in the old building from 1870. It is quite a job to build it up, but the result is superb.
Homemade concrete plywood bookcase
I realized the project on my own and spent a week on it (4 hours a day). First, all plates were pre-drilled so that the compartments could be put together. Then you can stack the boxes and connect them with screws. The rack is fixed to the wall at half height and at the very top as well. Subsequently, side panels are attached all around so that the rack also has a double sheet iron on the outer edge. This looks neat and provides extra strength.
Final size: What are the outer dimensions?
296.0 cm high x 364.0 cm wide and 36.0 cm deep.
Experience with TOSIZE.com
The plates are exactly sawn. No abnormalities.
What others made with Phenolic Plywood