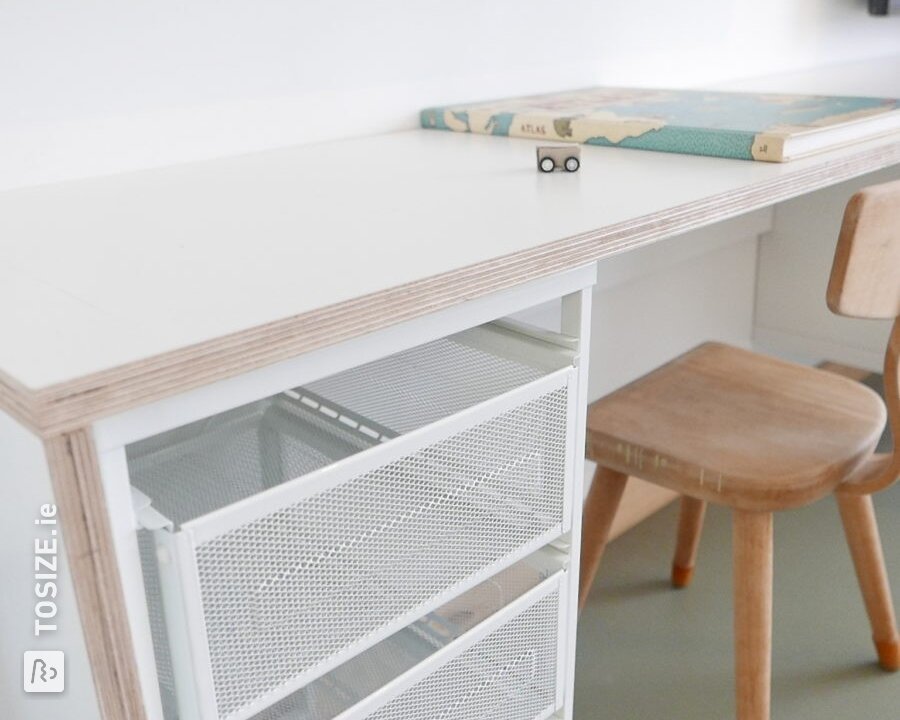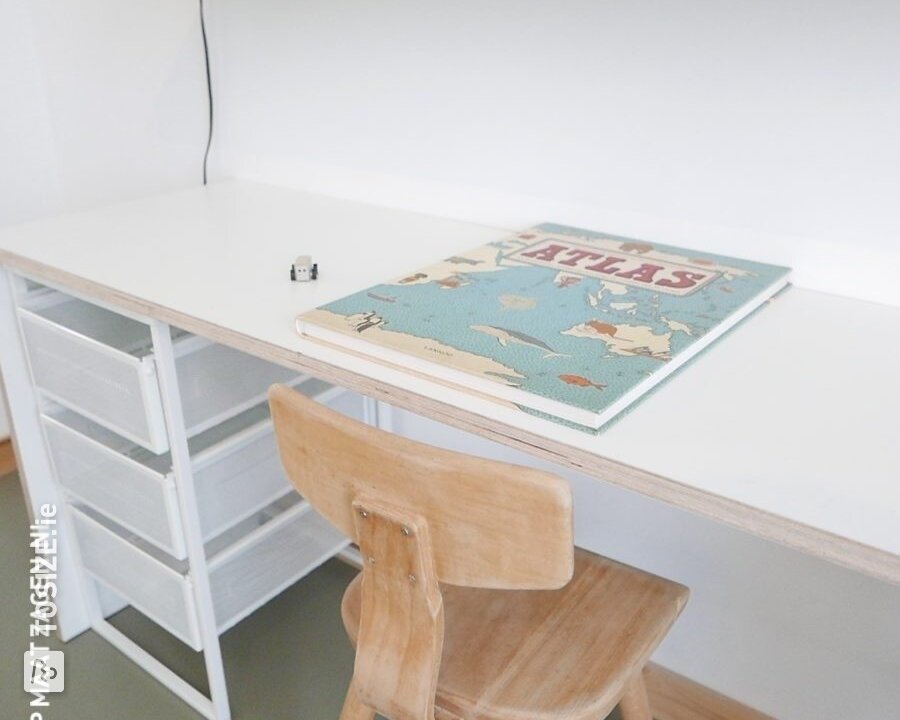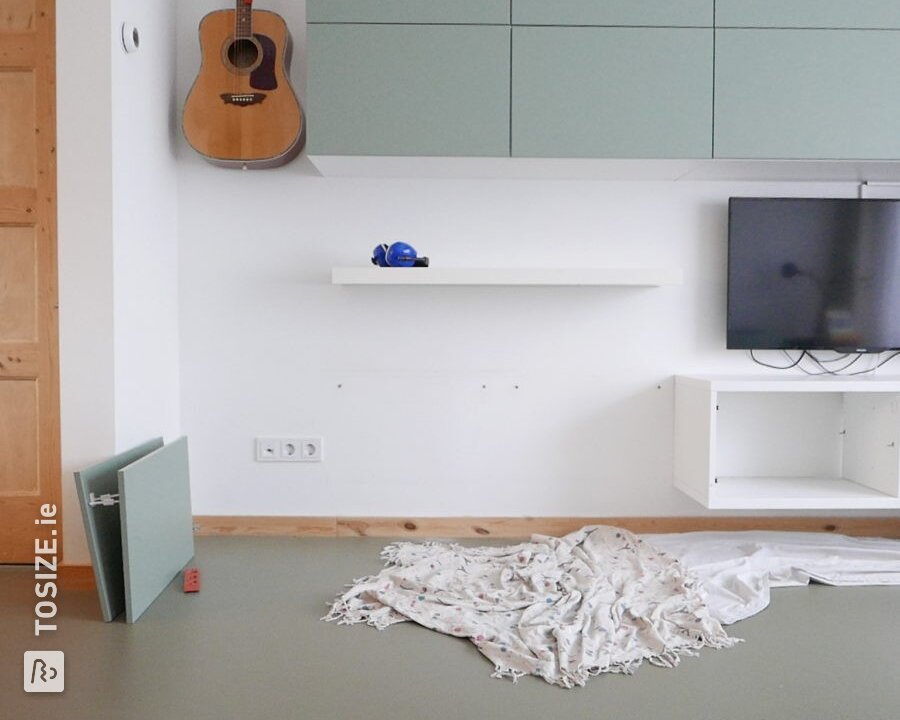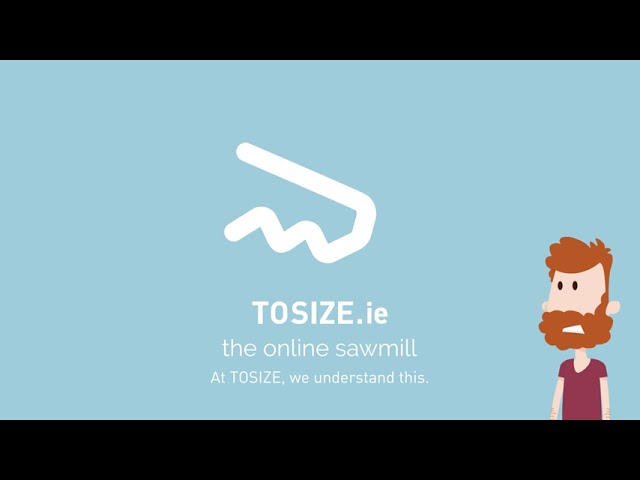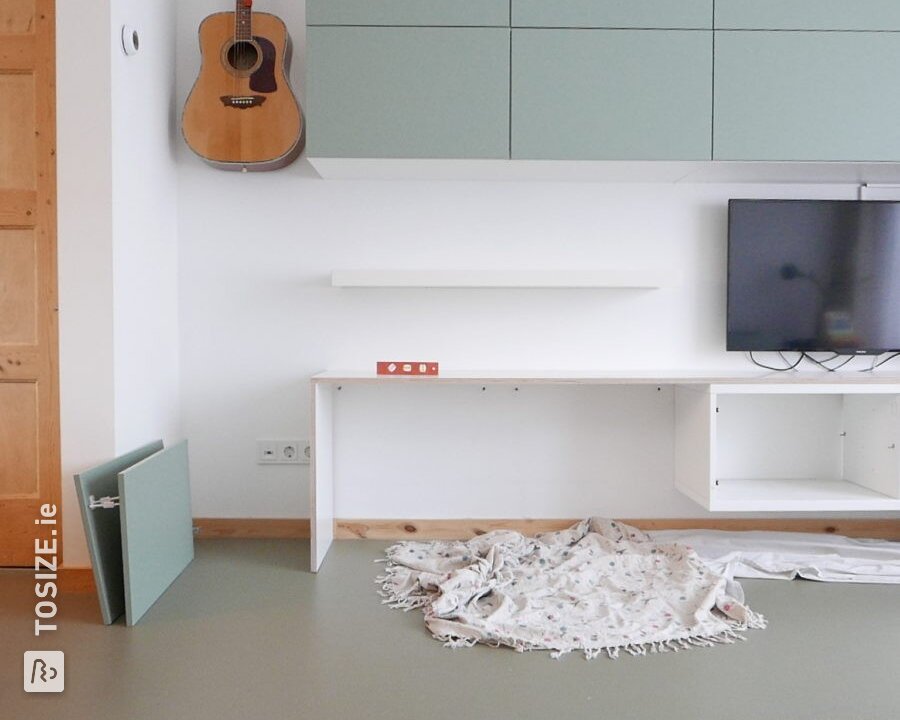 Create this project yourself with sheet material cut to size by TOSIZE.ie!
Description
Now that our son is a bit older, we have created a play corner with a seat, integrated into the existing cupboard wall. By removing part of the base units, space could easily be made here for a desk. A continuous plank as a top makes it one whole. By choosing concrete plywood it is no problem if our son wants to color outside the lines!
How did you make the play corner?
We have custom ordered the top, side panel and riser. By ordering everything exactly to size, we didn't have to saw (almost) anything anymore. We made a recess for the plinth ourselves. We have opted for an invisible construction with dowels. The first time that we would work with this, so that was exciting. But it turned out to be very simple. Drilled holes, insert dowels, glue in between, assemble and you're done! For the cables we have reused the existing finish, in order to have a nice finish for this.
What have the dimensions become?
Length: 240.0 cm Height: 47.0 cm Depth: 40.0 cm
Experience with OPMAATAGEN.nl
Good service and fast delivery, absolutely great!
What others made with Phenolic Plywood