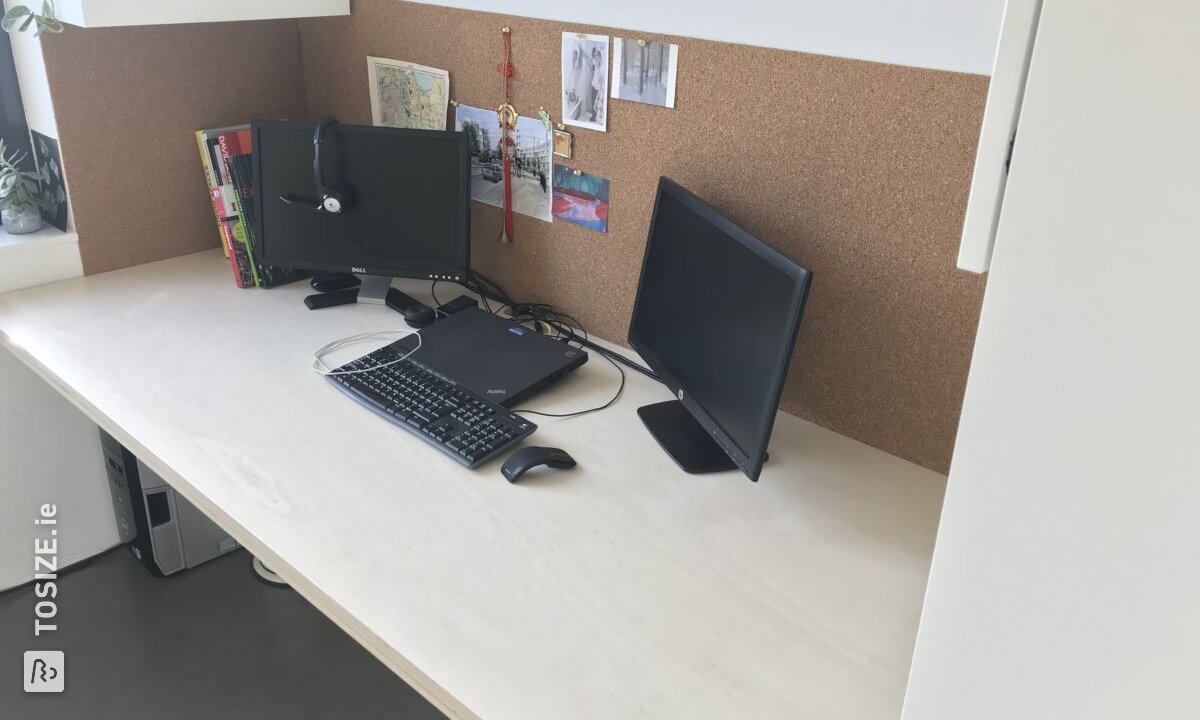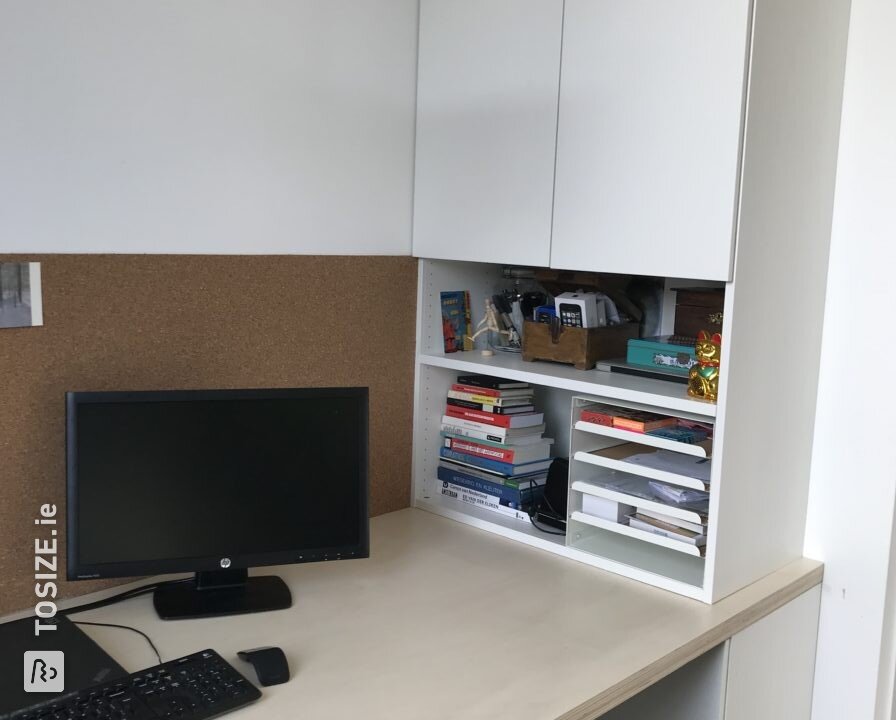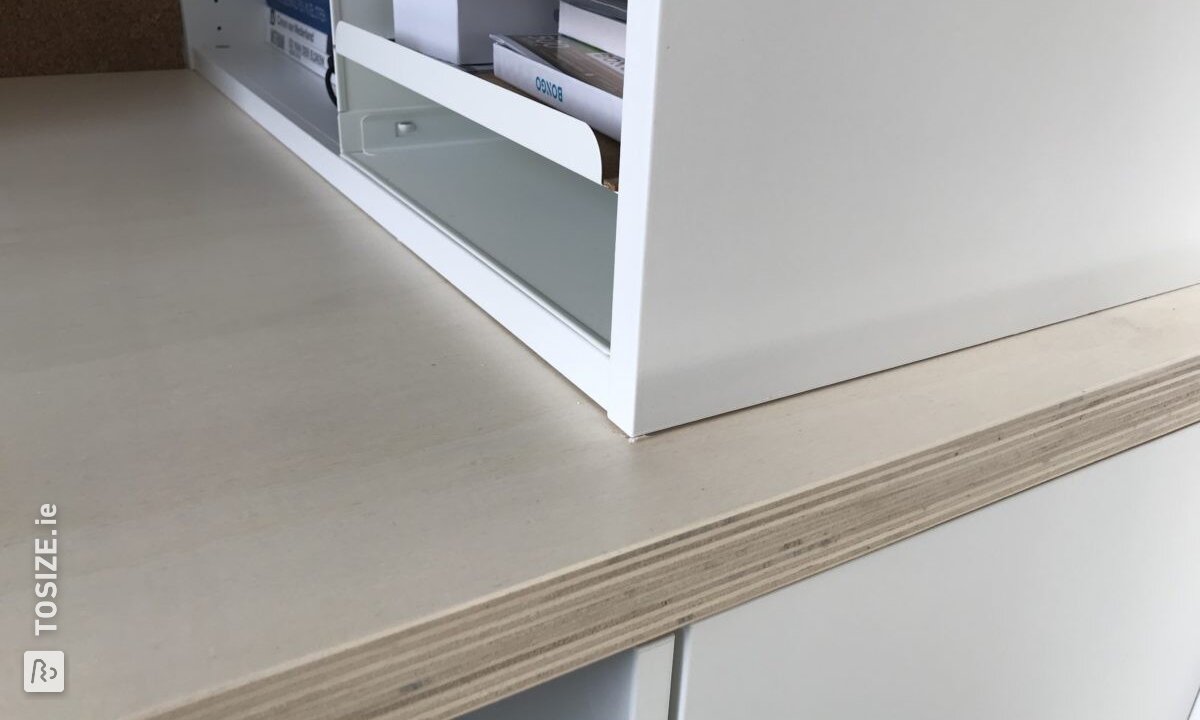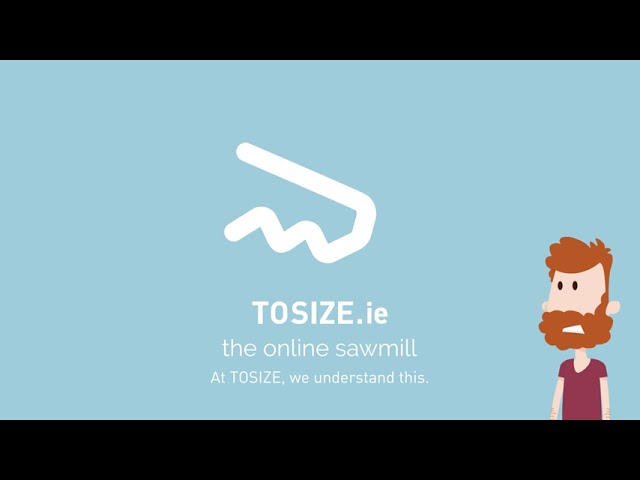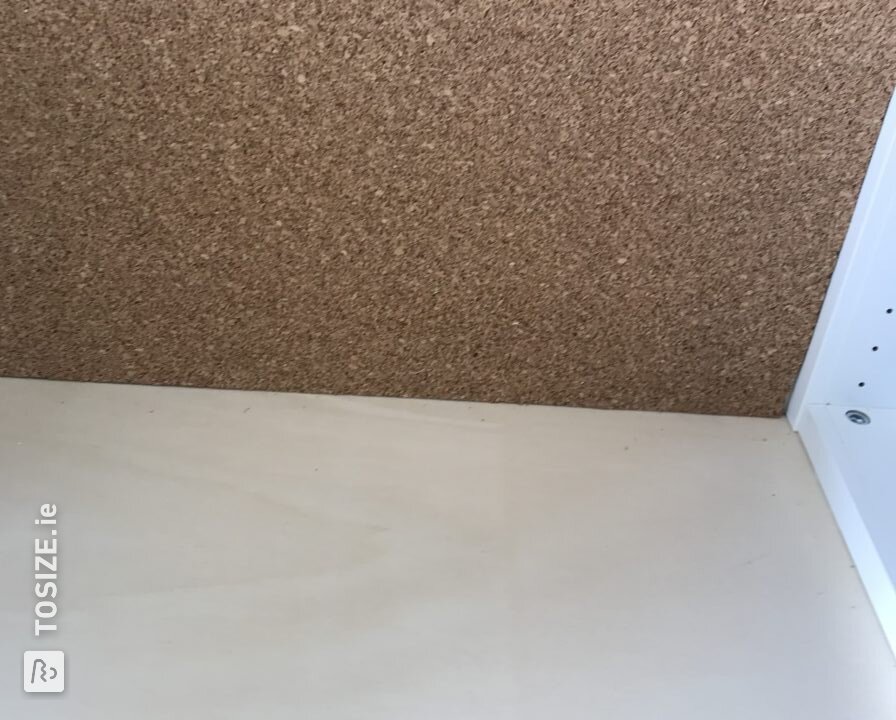 Create this project yourself with sheet material cut to size by TOSIZE.ie!
Description
Workplace of poplar plywood. The worktop is 250.0 cm long and 85.0 cm deep. We first painted the plank with three layers of matt transparent parquet lacquer. The shelf is then mounted floating. We also made a cut-out for the cables.
How did you make the table?
First of all, we sanded the plank (included the short side) and painted it on both sides. Half-round hole for cables and plugs, then cut out the height and made a drawing. Corner profiles cut into parts, drilled screw holes in the steel and attached to the wall, so that you get a floating effect. Then the two of us carefully pushed the plank into place and screwed it to the bottom. Then mounted the cabinets, slid underneath and placed on top. High cabinet mounted on the wall, measured the location of the cork back wall, cut the cork and glued it down. Finally, we attached the boards.
What are the measurements?
250.0 by 85.0 cm
Experience with OPMAATAGEN.nl
Fast and neat delivery!
What others made with Plywood