Safe and practical solution for dangerous stairwell in beech carpentry panel, by Wim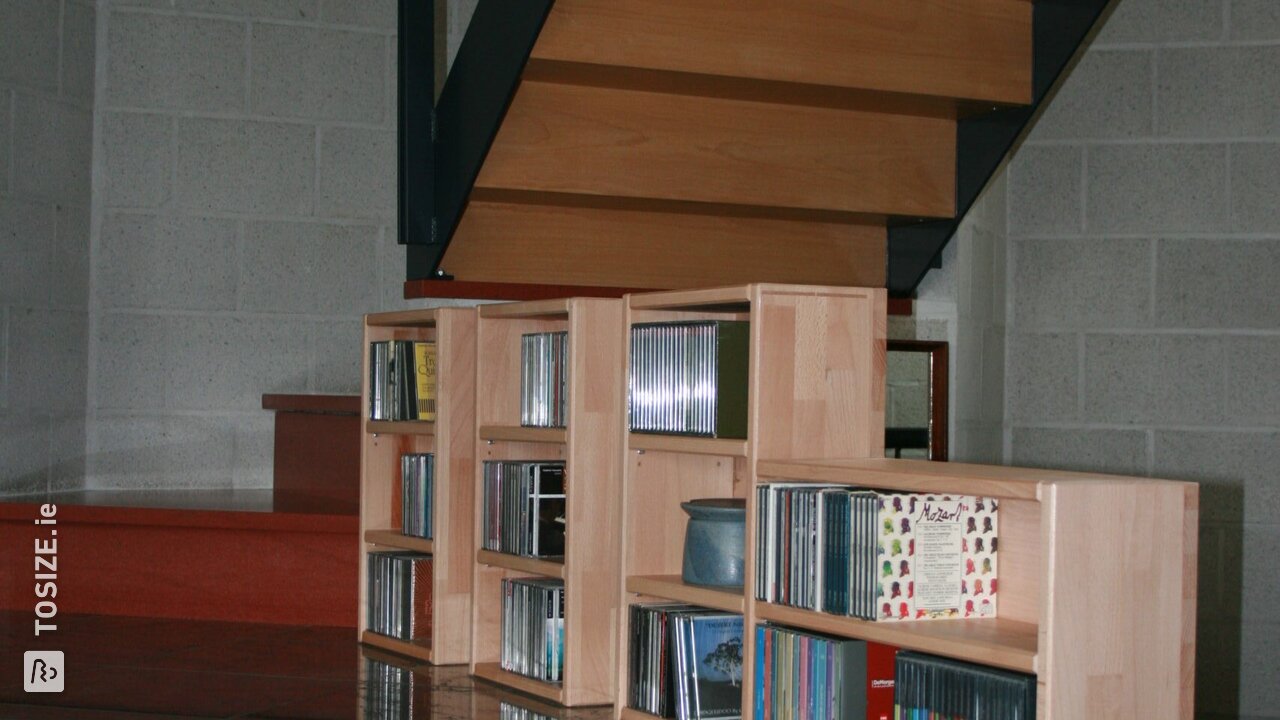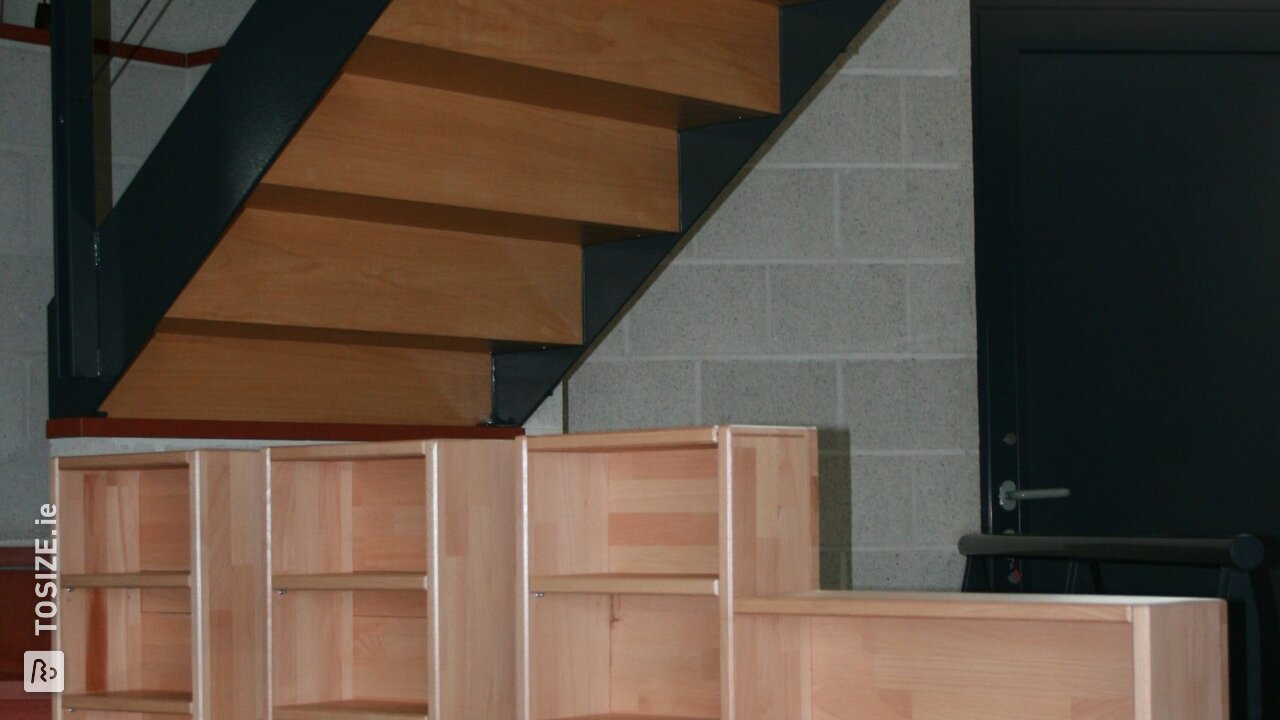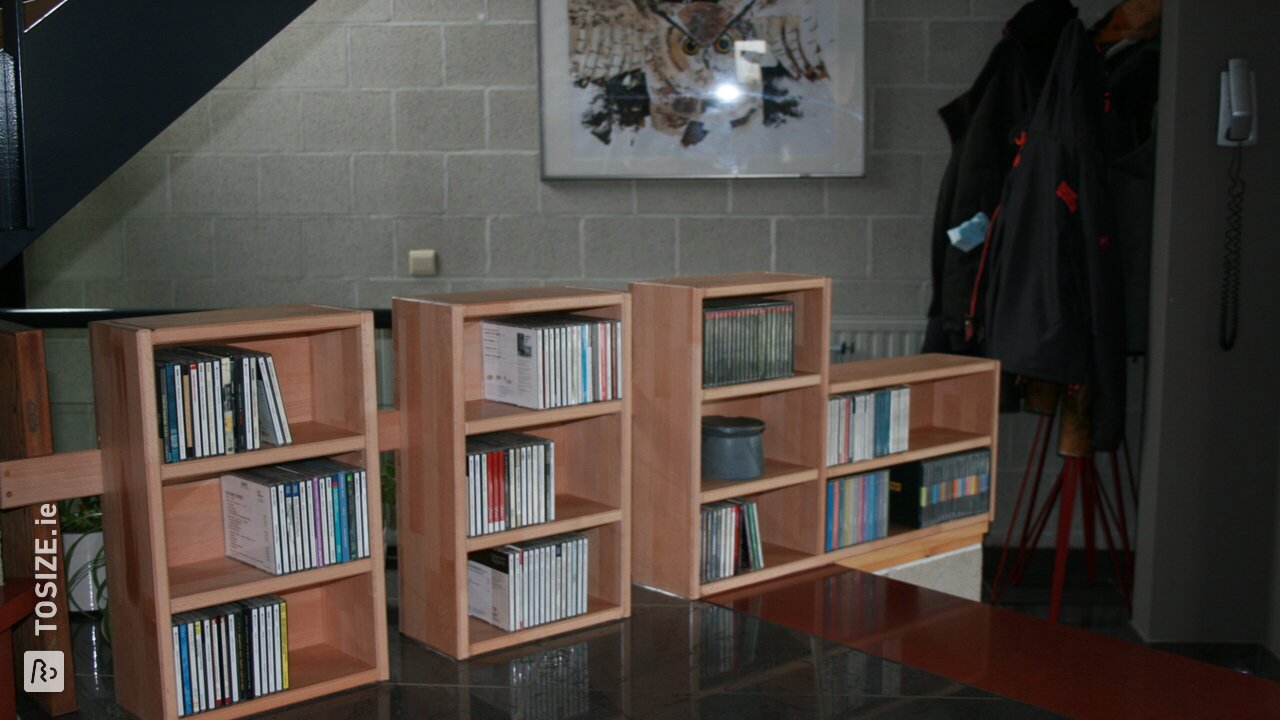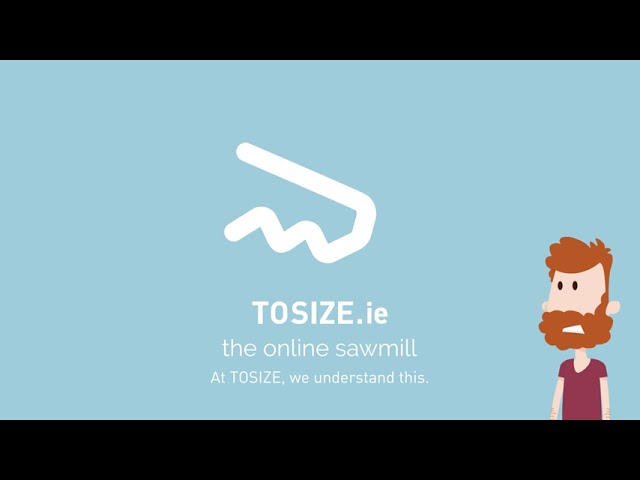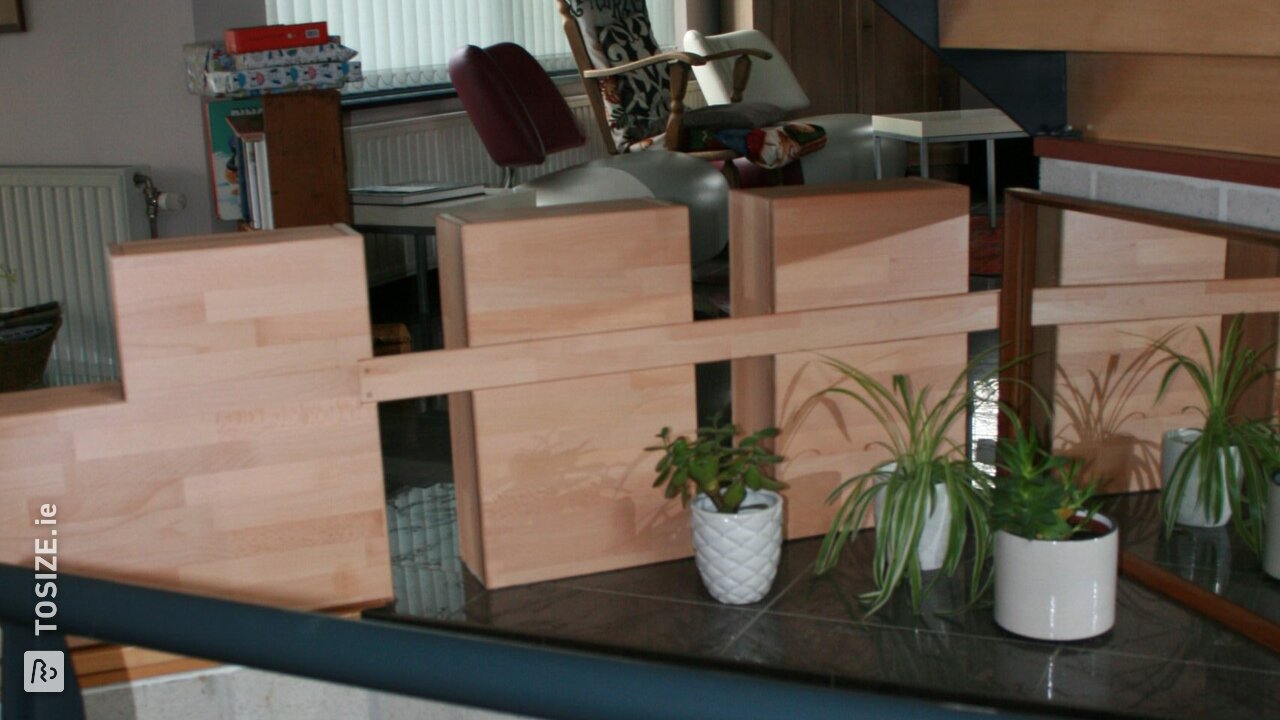 Create this project yourself with sheet material cut to size by TOSIZE.ie!
definition
This CD cabinet was inspired in shape and construction by a few wine crates that my wife had placed as a temporary solution. There had to be a barrier to safely close the stairway opening for children. One problem was that a construction that connected to the stairs would have looked very strange because the wall on which the cupboard had to rest was built at the wrong angle. In addition, we wanted to maintain an open view between the hall and the seating area.
Custom CD furniture
Most connections were made by means of lamellae ("cookies"). Dowels were used to reinforce the connection of the crossbar to the first box and to anchor it in the existing shelf under the first box and against a support board in the wall at the other end of the crossbar. Naturally, wood glue was also used for the connections. The entire piece of furniture therefore contains no metal parts, except for the aluminum shelf supports for the shelves. The top shelves are adjustable, so that books can also have a place.
The dimensions of the project
It concerns three separate boxes that are connected by a stabilizing bar. As a result, the measurements can only be given approximately. w=190.0cm h=52.0cm d=16.0cm
Experience with TOSIZE.com
Thanks for a smooth and correct delivery.
What others made with Timber panels