Shelf cabinet of Multiplex in matt black color, by Dennis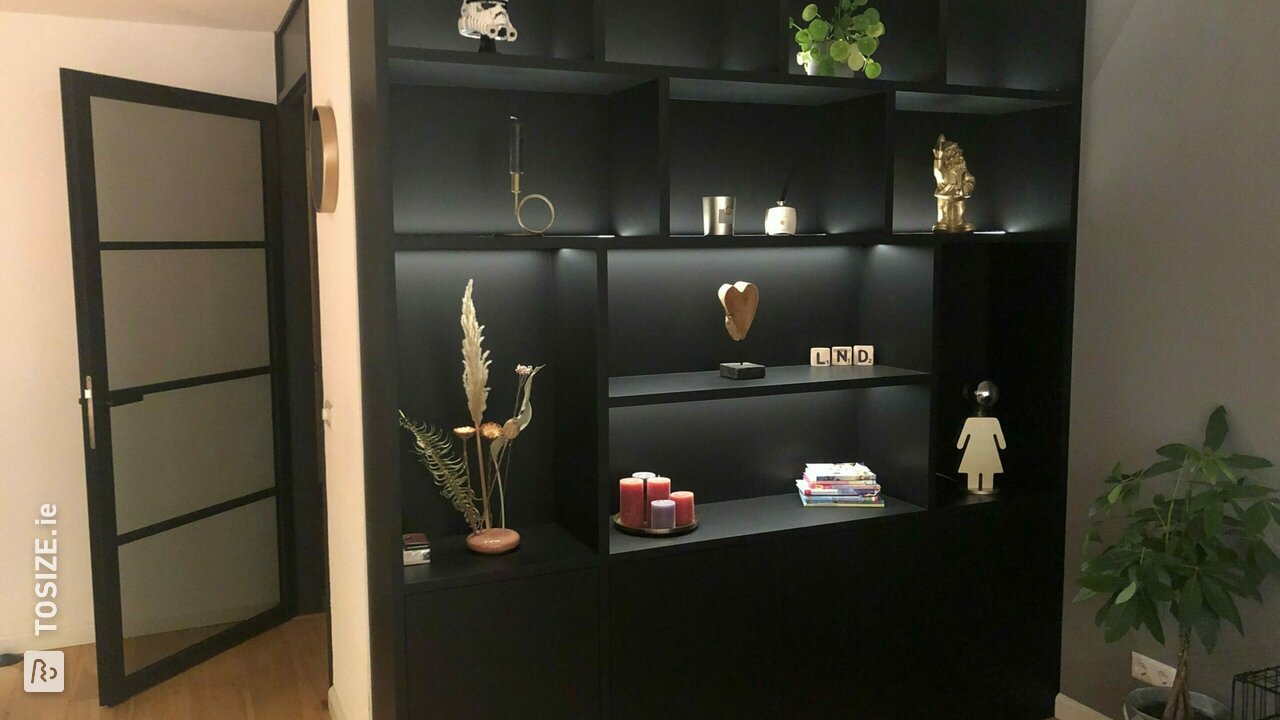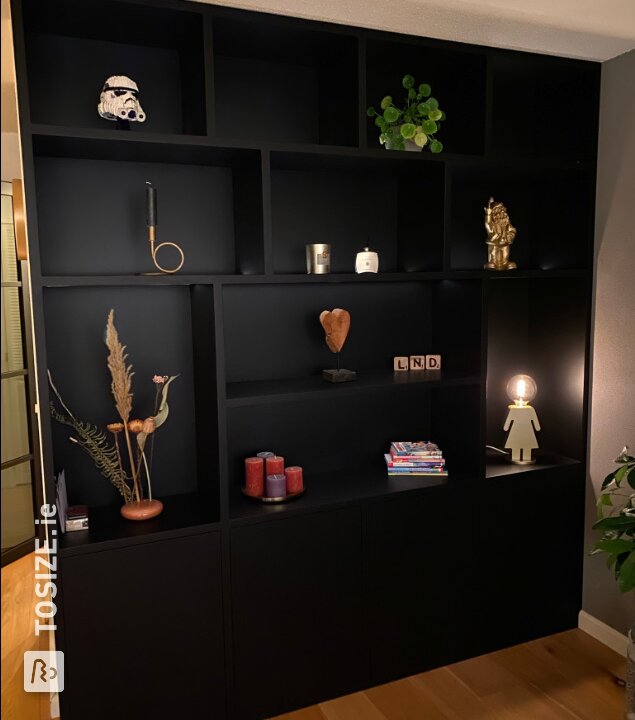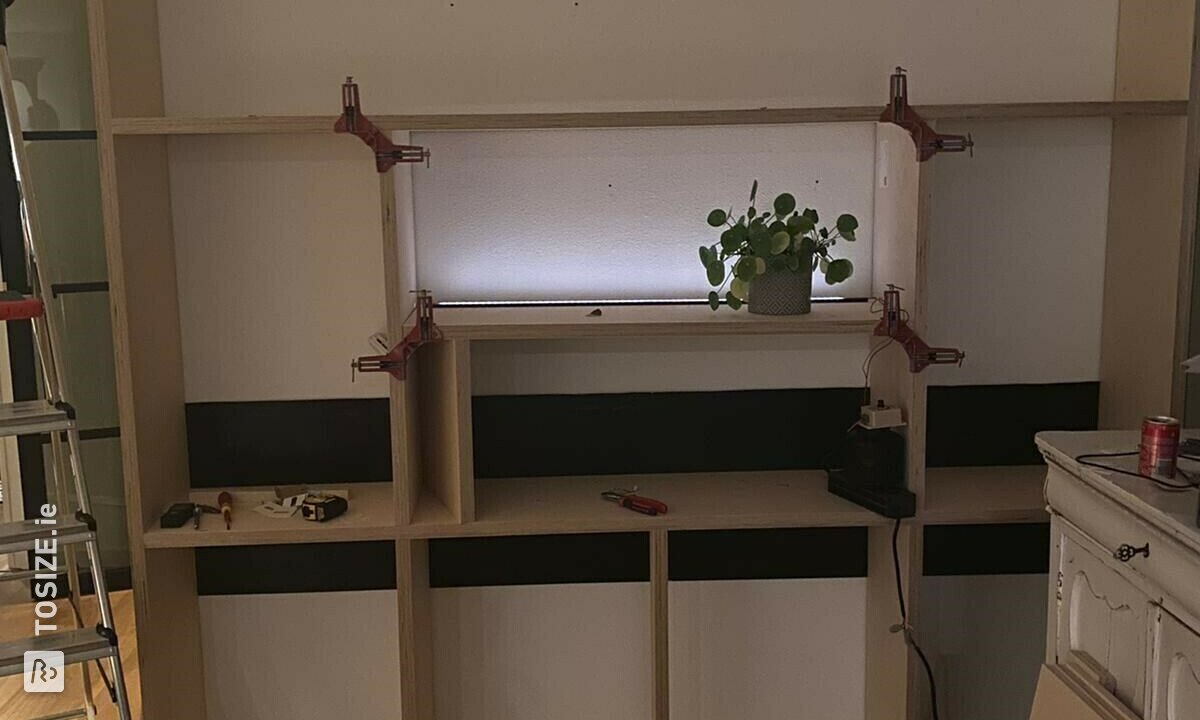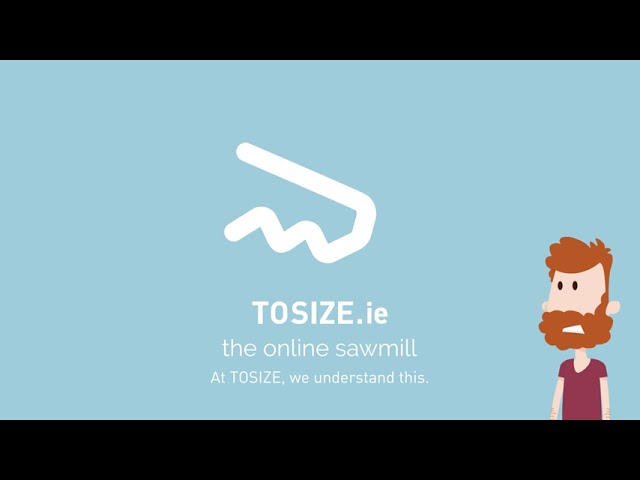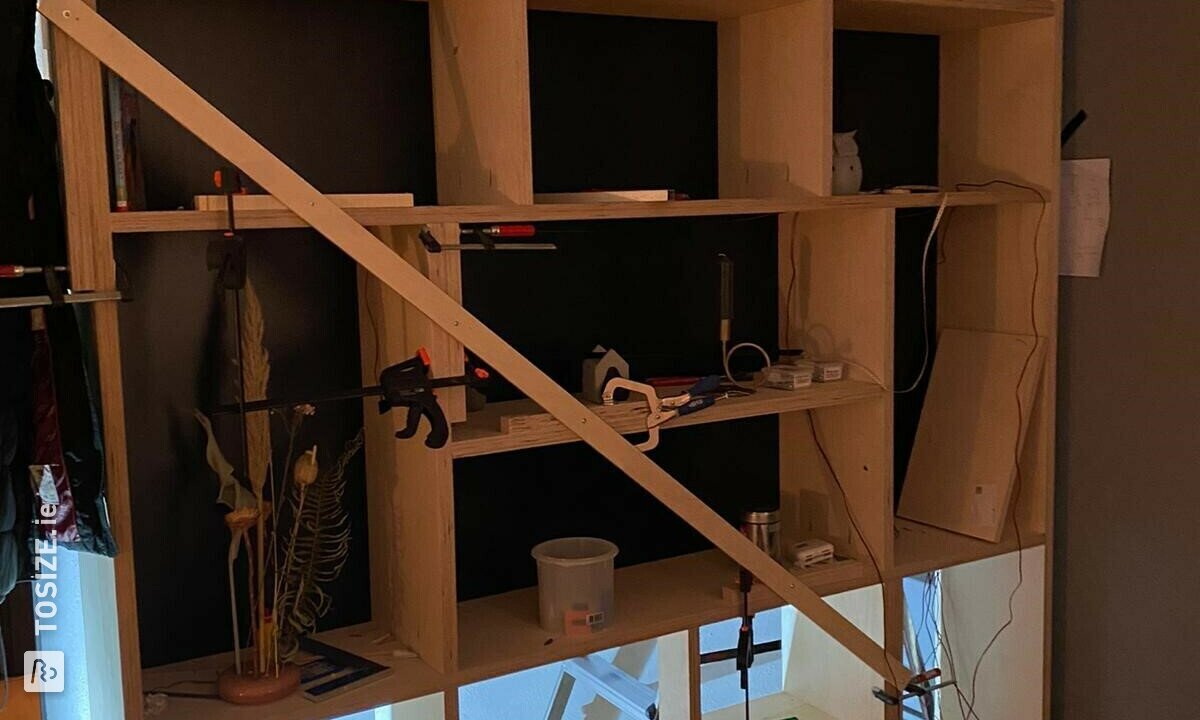 Create this project yourself with sheet material cut to size by TOSIZE.ie!
definition
A compartment cupboard with 11 open compartments and 4 compartments with inset cupboard doors. An LED strip has also been milled into all open compartments, which has been mounted in a black profile.
DIY plywood box cabinet
Because the planks were delivered accurately sawn to the mm, it was relatively easy for me to screw together on the cabinet. I only sawed the outer uprights and the uprights of the upper compartments myself to make it fit between floor and ceiling. I milled an LED profile into the shelves to subtly illuminate the compartments. the cabinet doors are equipped with a soft-close mechanism with a push to open system to enable handle-free operation. The entire cabinet is painted with Matt black paint from Sigma in Rall color 9005.
The dimensions of the cabinet
239.8 high, 217.6 wide, 35.0 cm deep
Experience with TOSIZE.com
My experiences are top, materials are of very good quality and the sawing was very accurate!
What others made with Plywood