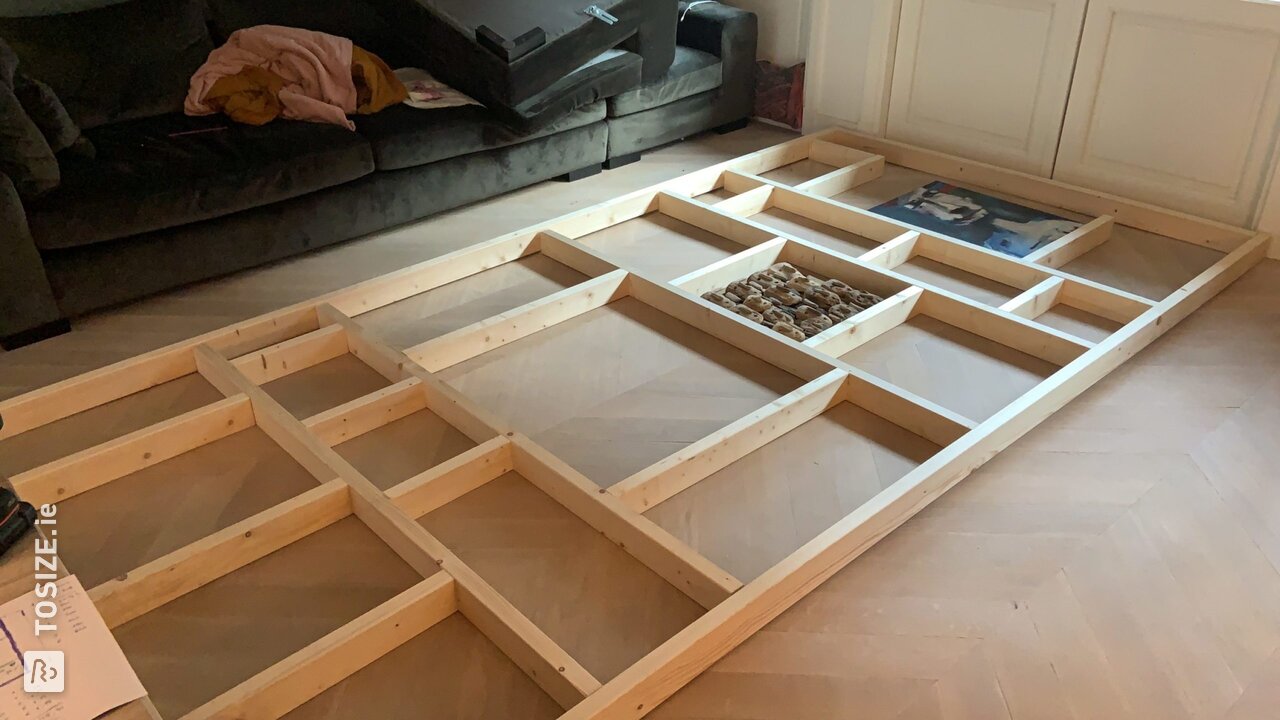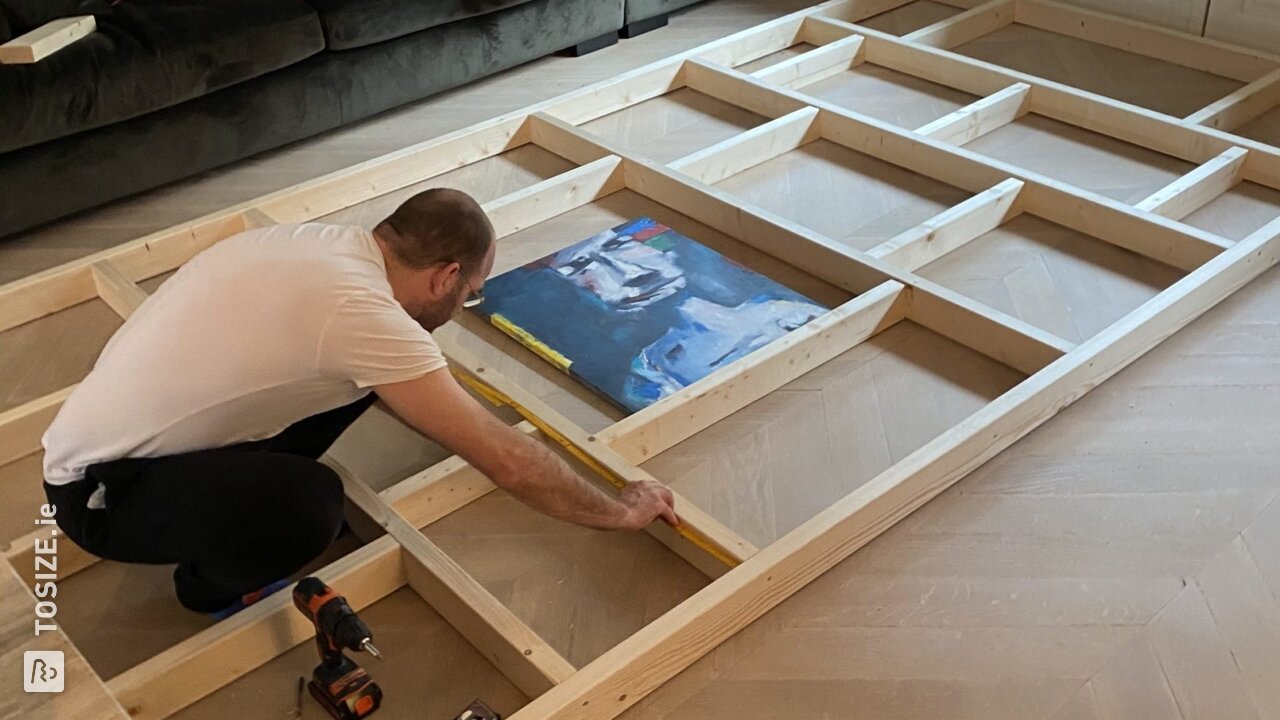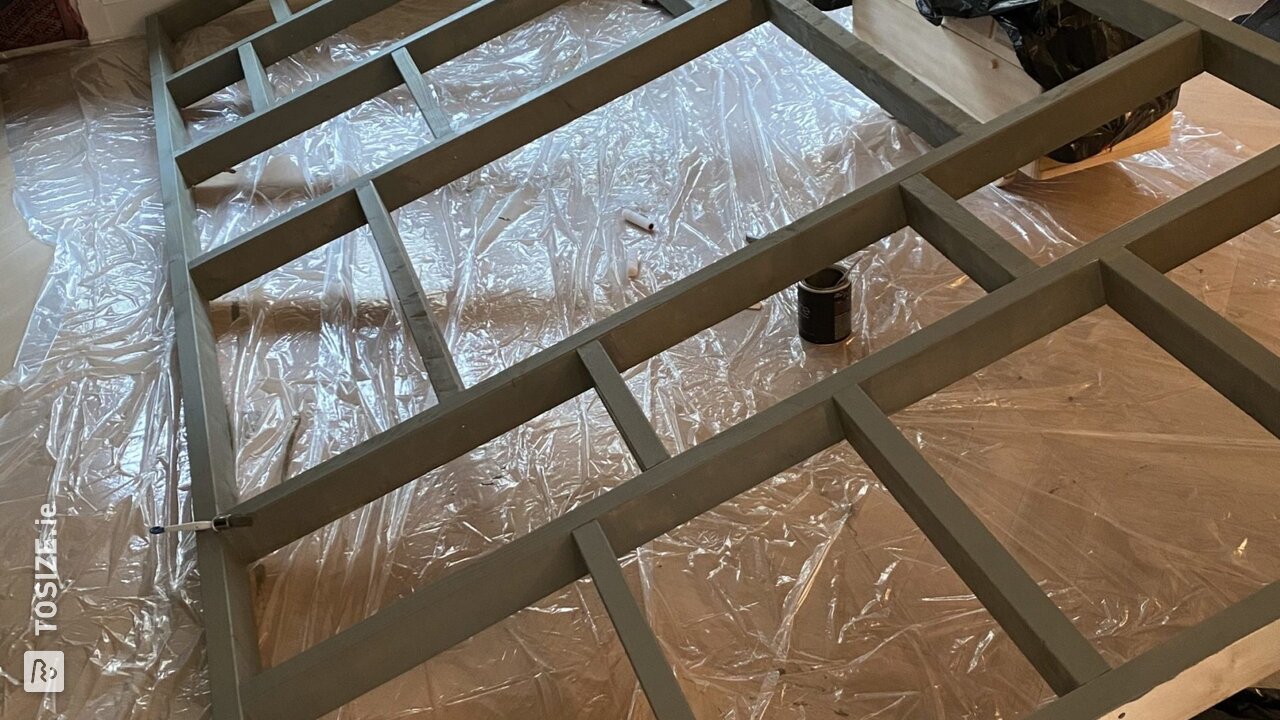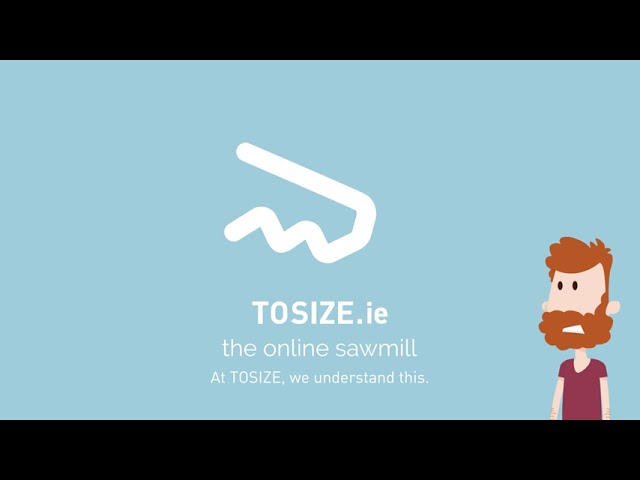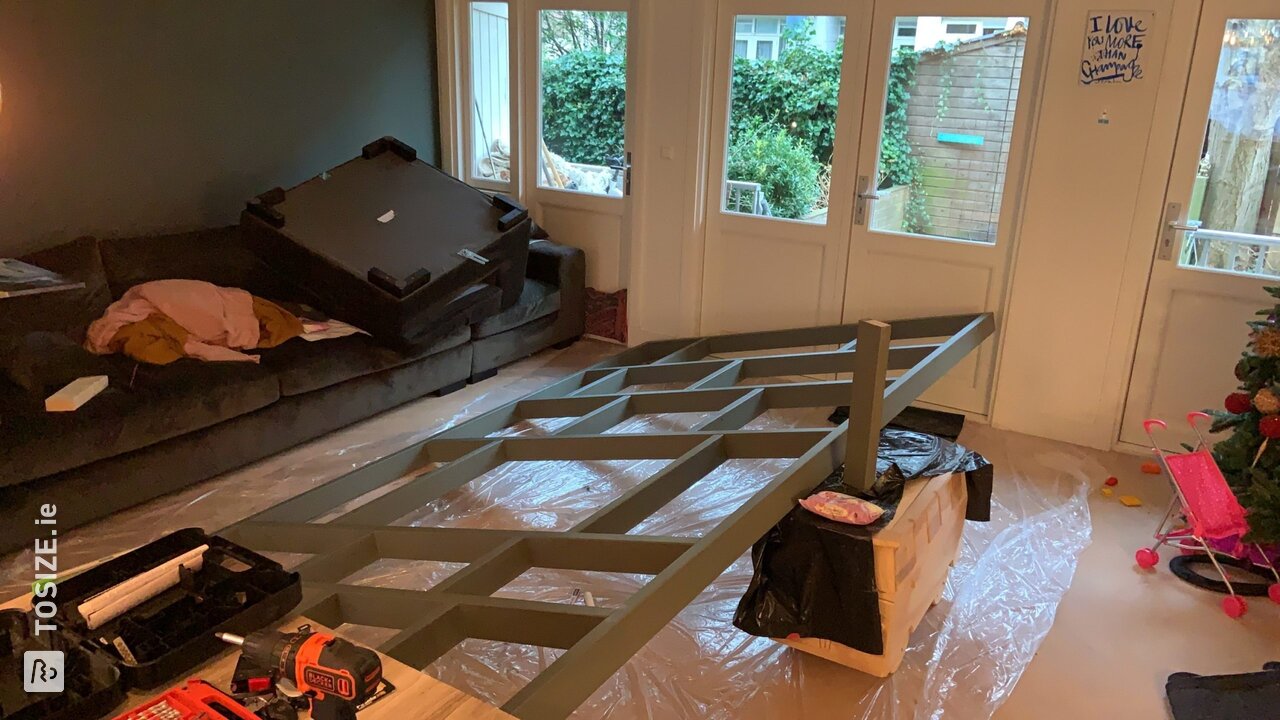 Create this project yourself with sheet material cut to size by TOSIZE.ie!
What have you made?
An oversized letter tray, in which we can hang a painting and small objects and lamps. The cabinet integrates into the whole by using the same color as the wall.
How did you make the closet?
I made a grid from spruce beams of 95x44 mm cut to size. Measured a lot and tried several positions of the intermediate beams on the ground. The painting had to fit nicely, so put it on the floor. Then the beams are fixed on one side with a 8.0 cm long screw (was pre-tested). To get them as straight as possible first screwed on 1 side. Then measured again on the other side and pre-drilled holes. The beams are fixed with 1 long screw. Because you use 5 lanes, they already clamp enough. The beams painted on 4 sides with primer (2 x with primer to keep a matte finish) the same color as the wall (the paint is selected and mixed at Nijhof in Baarn). The whole grid fixed to the wall with 12 corner profiles with 6.0 cm long screws. Special plugs placed in the wall for extra strength. The metal profiles are still painted to make them less noticeable. And then we could put the stuff in and hang it.
What are the measurements?
The dimensions are 390.0 cm x 210.0 cm and the case is 9.4 cm deep.
Experience with TOSIZE.com
Fast delivery and straight sawn beams, good service!
What others made with Beams and Battens