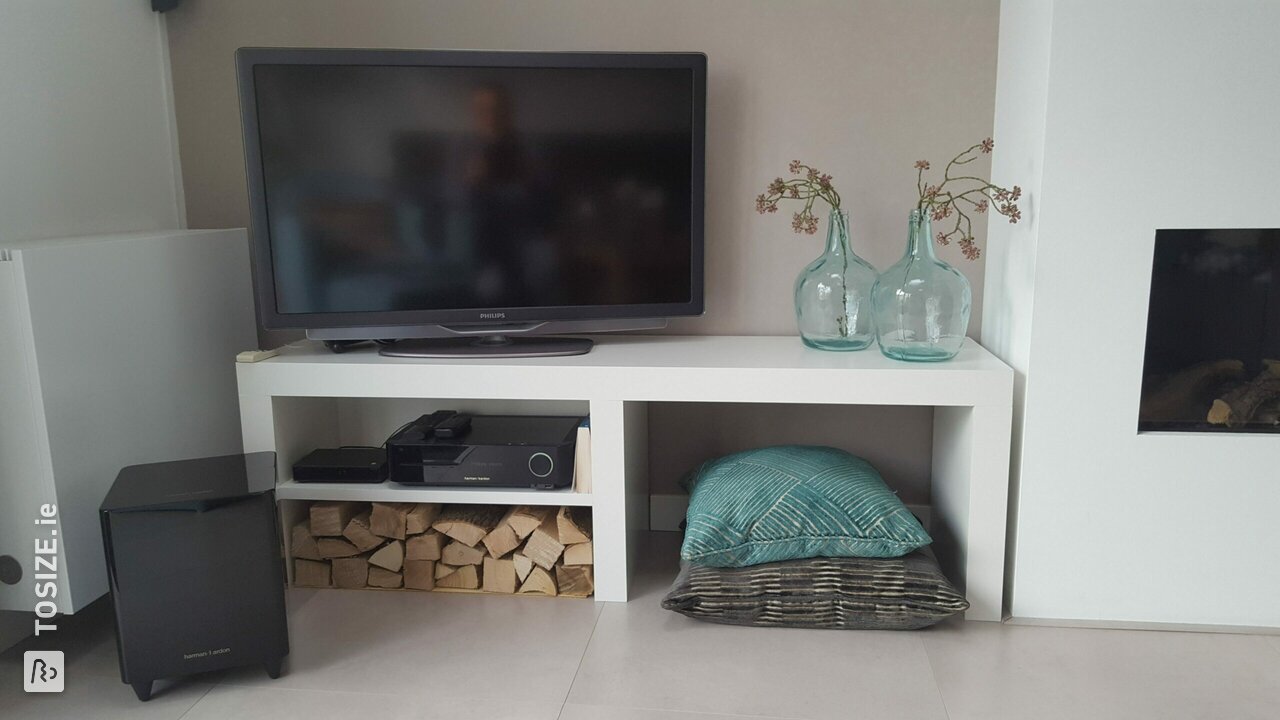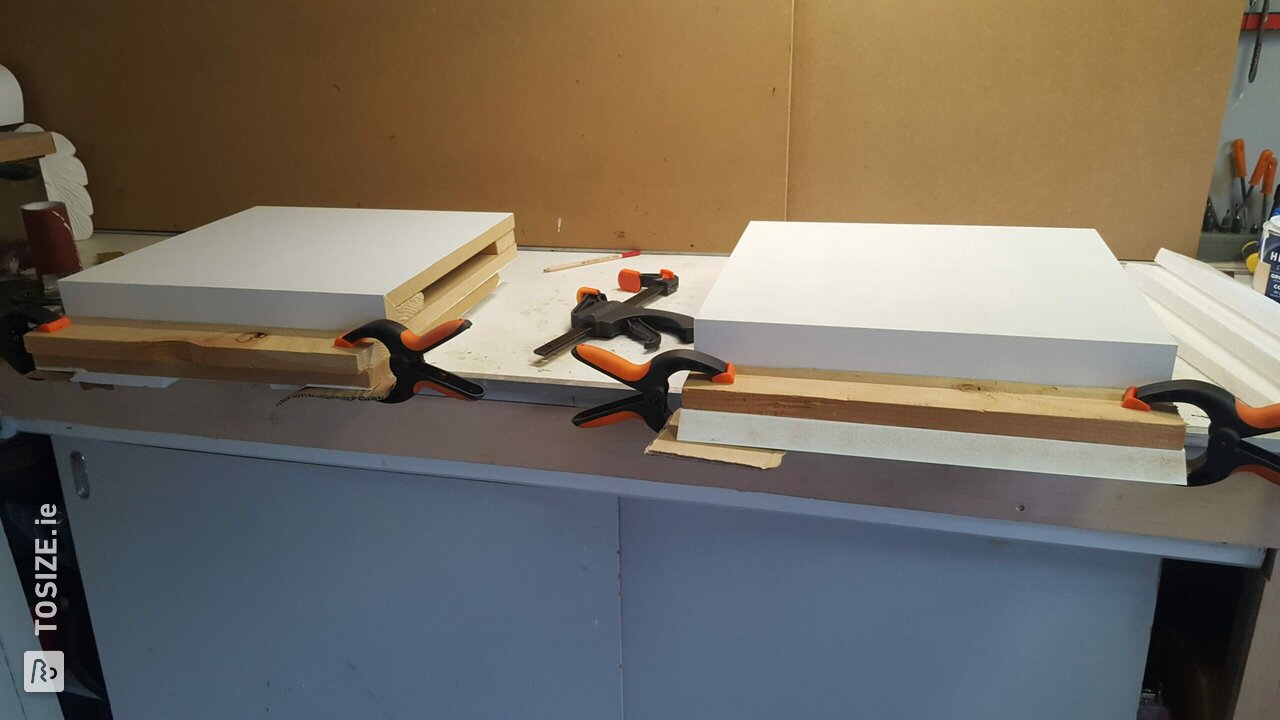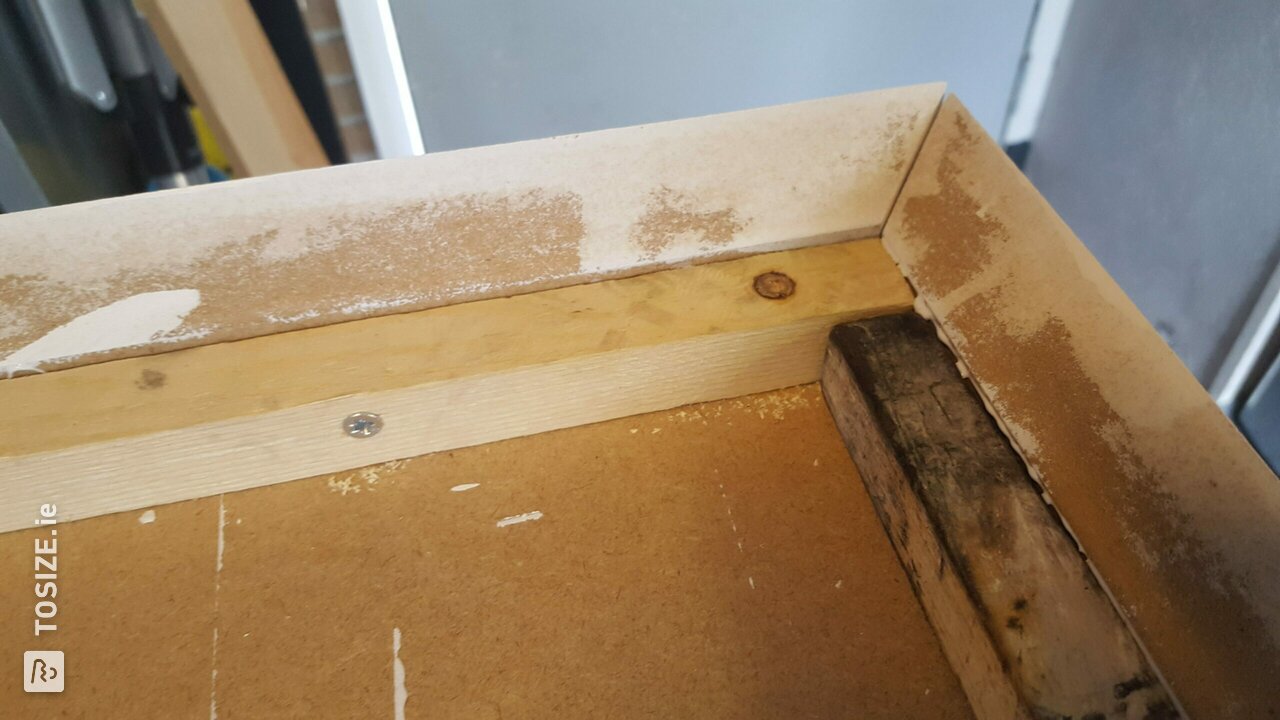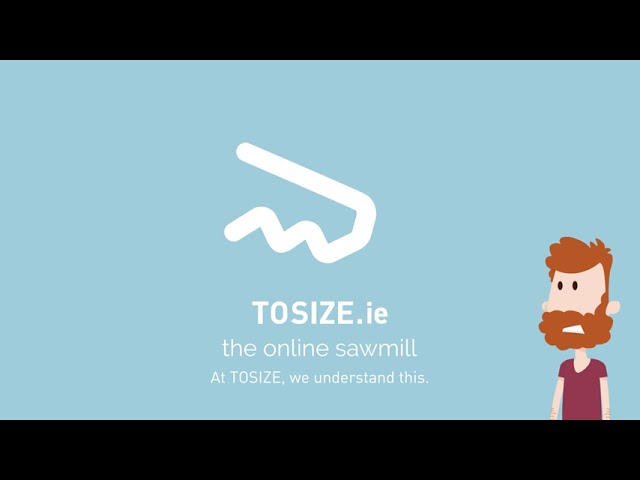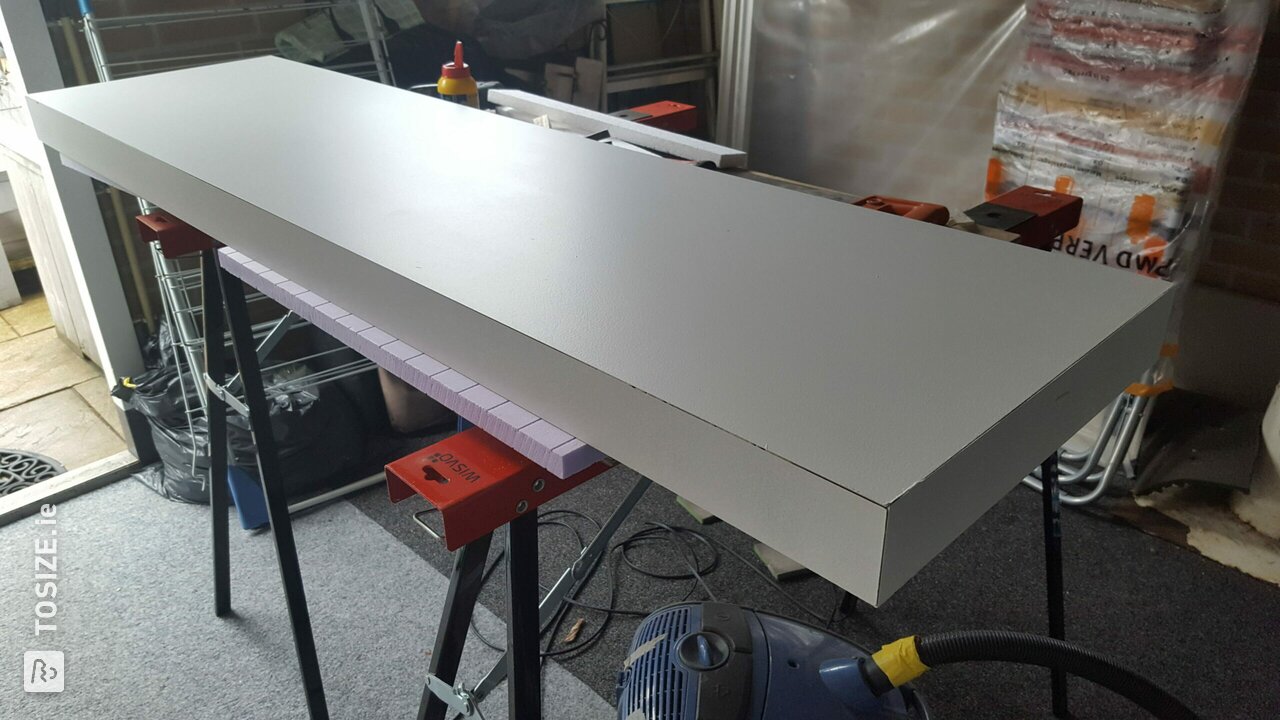 Create this project yourself with sheet material cut to size by TOSIZE.ie!
definition
A robust TV cabinet in the maximum size that was possible with us. We've been looking for this for a long time, but never found it. Hence the step to make it yourself.
DIY: MDF TV Furniture
After arrival, the loose parts are lightly sanded and primed. provided with a slat (on which the top will be glued later). Because the cables of the TV etc. enter the hollow plate, there is no slat at the back but a few bobbins. (see photo 6) The bottom plate is attached to the uprights from above with screws. The top plate is then attached to the bottom plate. Made another shelf between the 2 uprights and then painted the whole thing.
The dimensions of the furniture
The piece of furniture is 50.0 cm high, 155.0 cm wide and 45.0 cm deep.
Experience with TOSIZE.com
I am very positive about TOSIZE.com. I ordered my equipment via a clear website, which were then well packaged and delivered on time. Everything was cut so precisely that it was really just a matter of gluing everything together. In short, you no longer have to be a carpenter to make beautiful furniture!
What others made with MDF