TV cabinet conversion fireplace MDF, by Jordy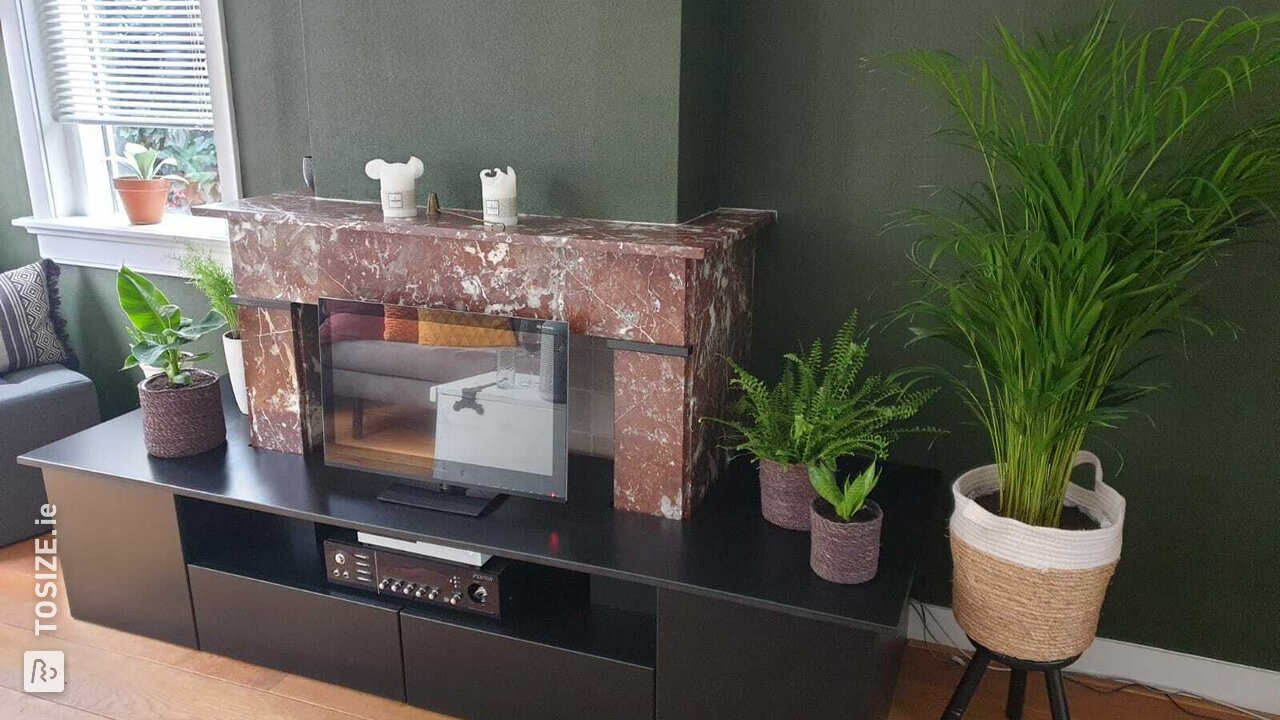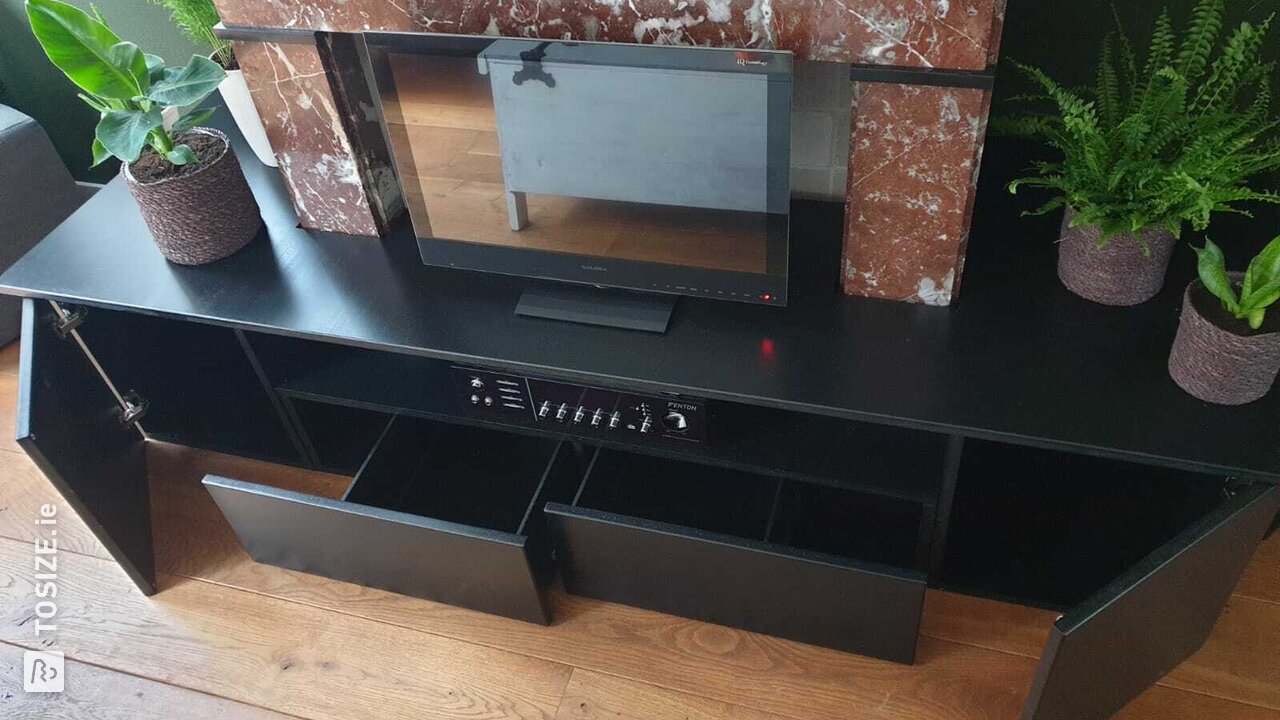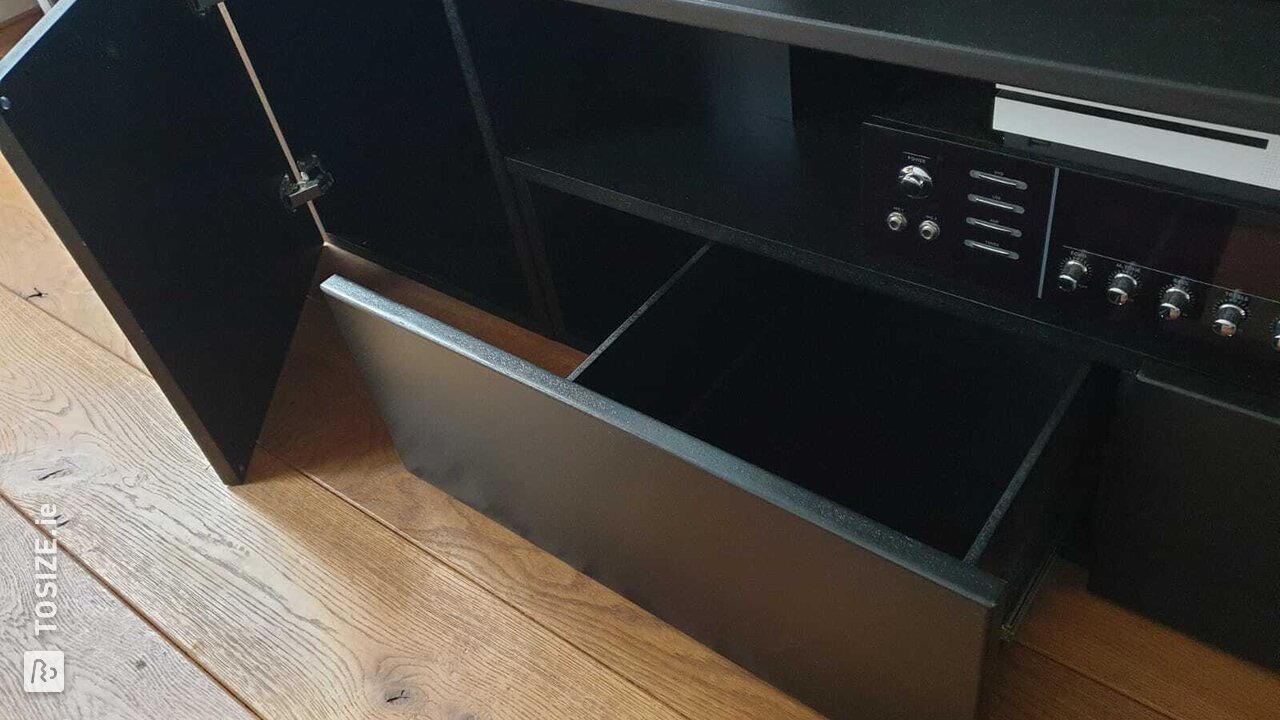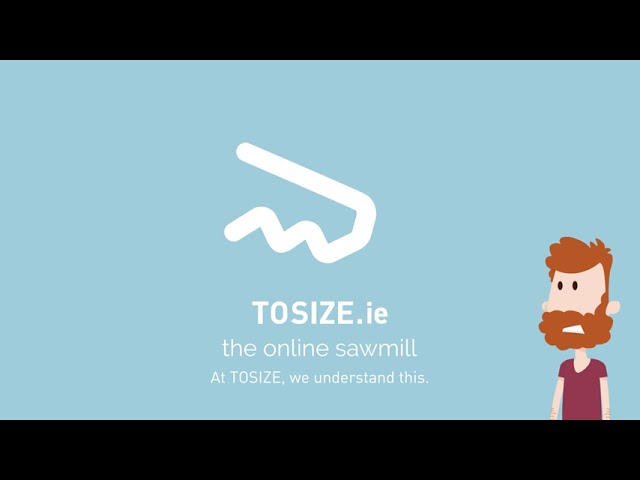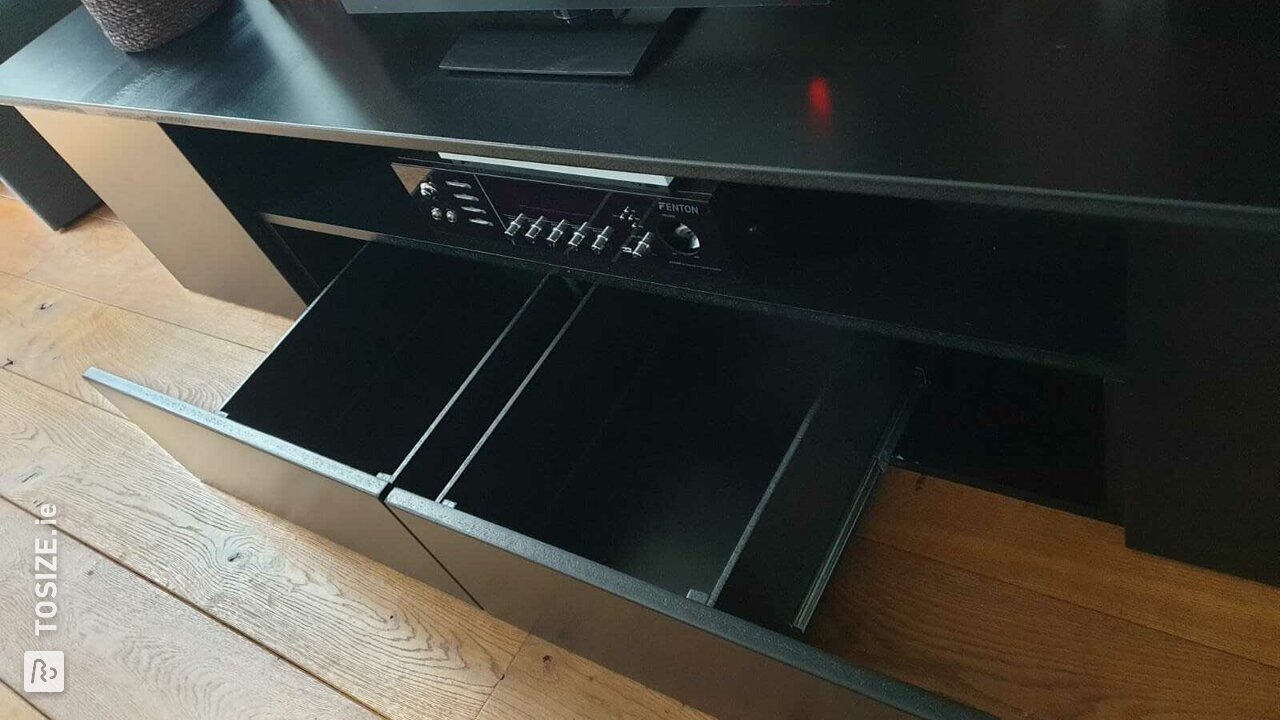 Create this project yourself with sheet material cut to size by TOSIZE.ie!
definition
A custom made TV cabinet. The furniture is shaped in such a way that it fits in and around the fireplace. The furniture includes two drawers, two cabinets and an open shelf area.
DIY: TV furniture conversion
The two outer cabinet parts are built as separate square boxes. Then put together the frame for the center console, which can be slid exactly into the fireplace. Cupboards placed on both sides and attached to each other by means of the top (which itself was cut out exactly in shape as of the fireplace). Drawers are separate due to the protruding chimney parts (see photos). All connections are blind, by oblique drilling on the back or underside of planks.
Custom made TV furniture
200.0 cm wide x 70.0 cm deep x 45.0 cm high
What others made with MDF