TV cabinet made of birch plywood, by Enzo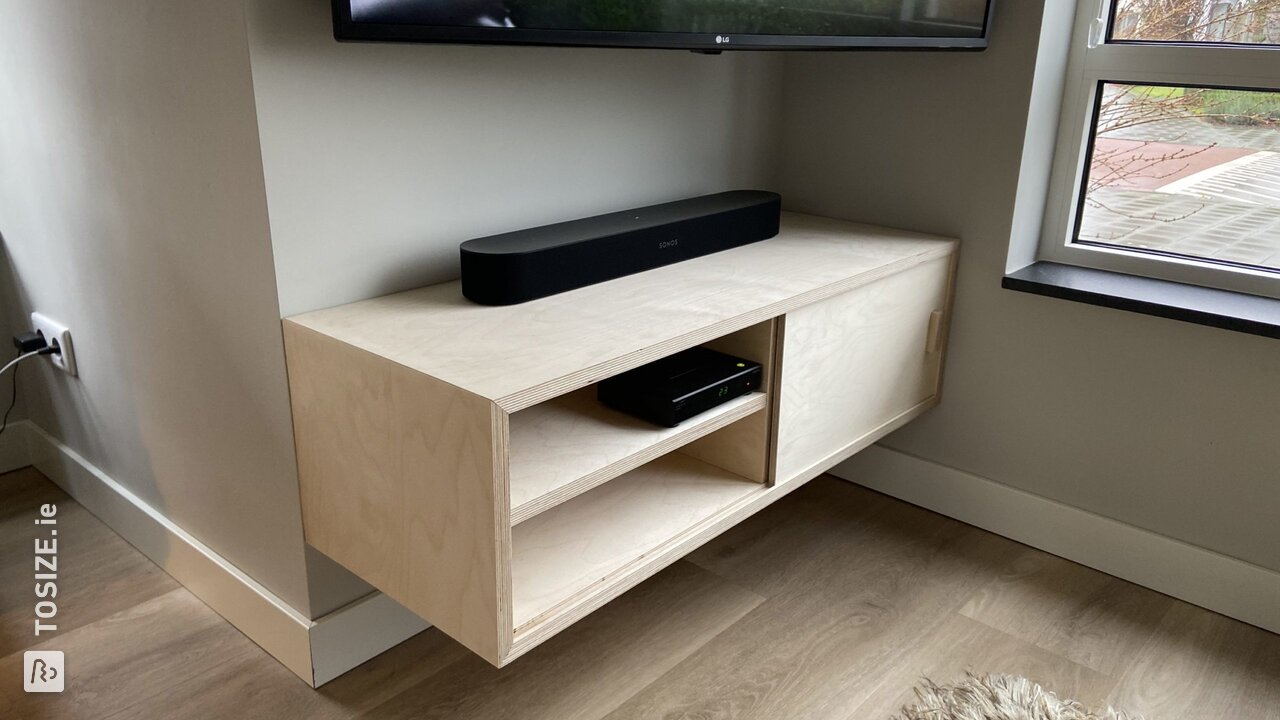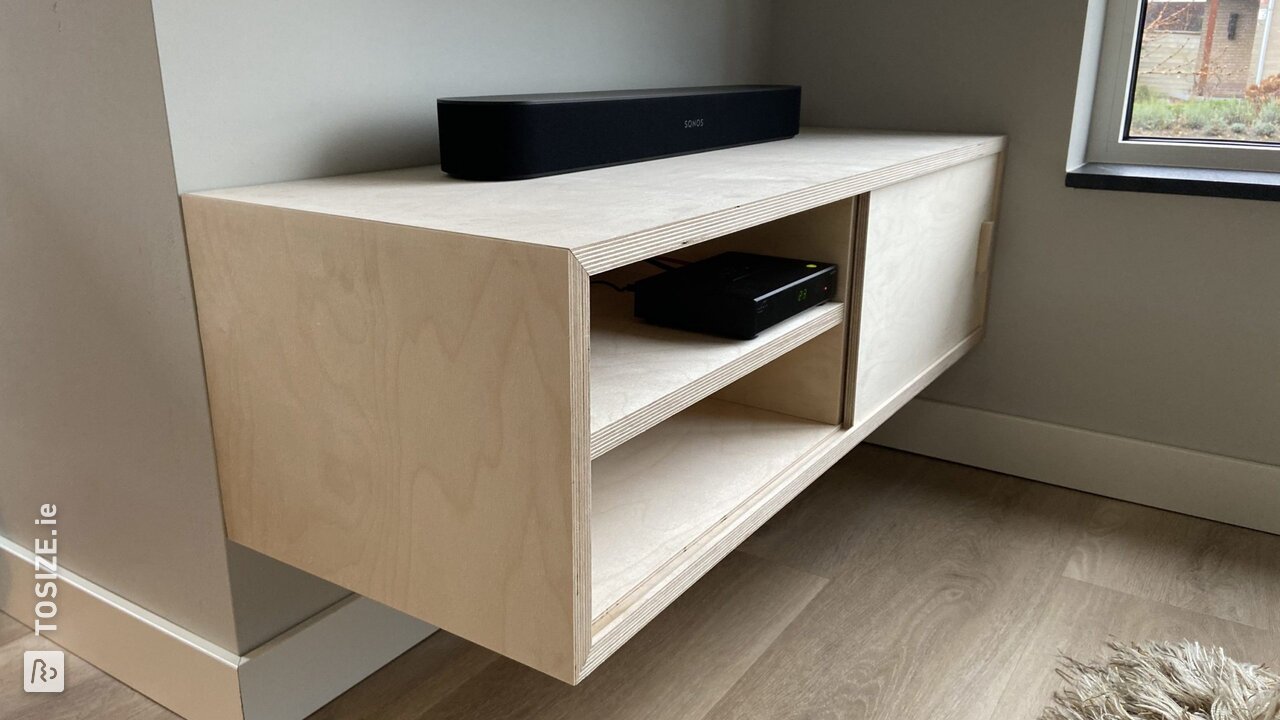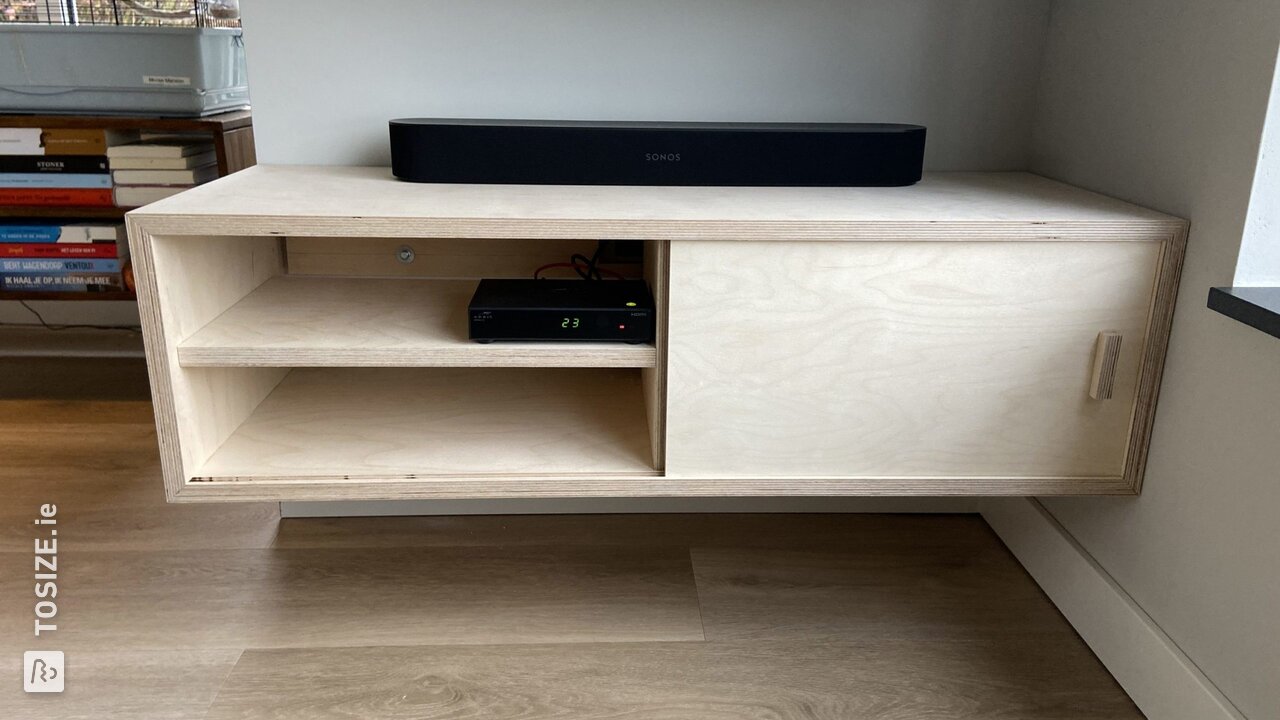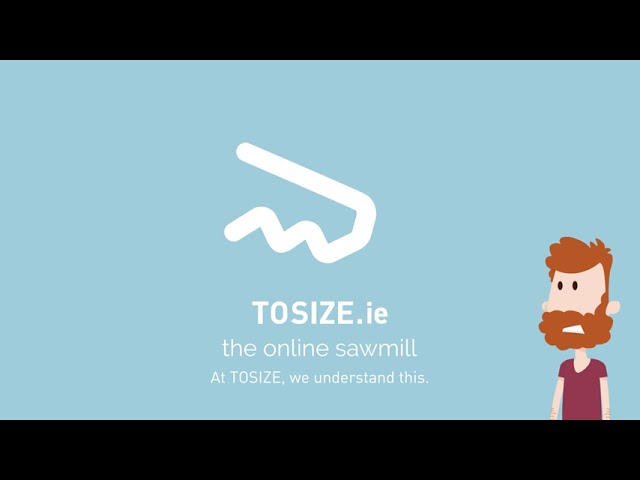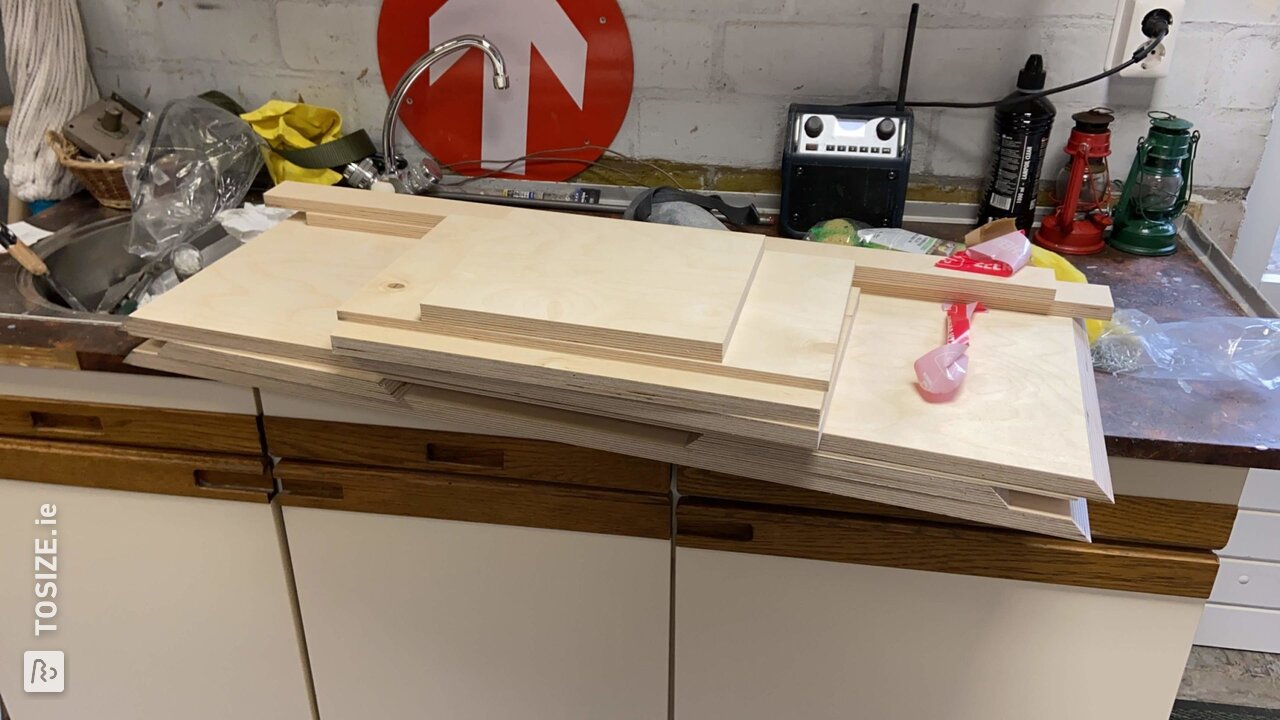 Create this project yourself with sheet material cut to size by TOSIZE.ie!
Description
I made a TV cabinet for our living room. Due to the limited space and different dimensions, we have chosen to design and make a TV cabinet ourselves.
Did you make the TV cabinet?
I started measuring the available space and the available sockets and cable entries, then started with the design. We have completely worked out the TV cabinet on the computer. During the design we had doubts about the material: poplar or birch. Based on samples of both types of wood, we chose birch plywood. Instead of the "standard" 18mm plates, we opted for 21mm birch plywood. After we were satisfied with the design, we made the saw plan. This made it a matter of entering and ordering via TOSIZE.com. Wait 1.5 weeks and there is our kit. Because it is visible, we opted for dowel and glue connections. We do not have to fill screw holes with this. With a few hours of drilling, gluing and waiting, we assembled the TV cabinet. After that it was a matter of drilling and hanging holes. We are very happy with the end result!
What are the measurements?
Length: 102.5 cm Height 30.0 cm Depth: 37.5 cm
Experience with TOSIZE.com
Handy and clear website and delivery went well. Saw cuts are beautiful, no fraying at all and the precision is sufficient.
What others made with Plywood