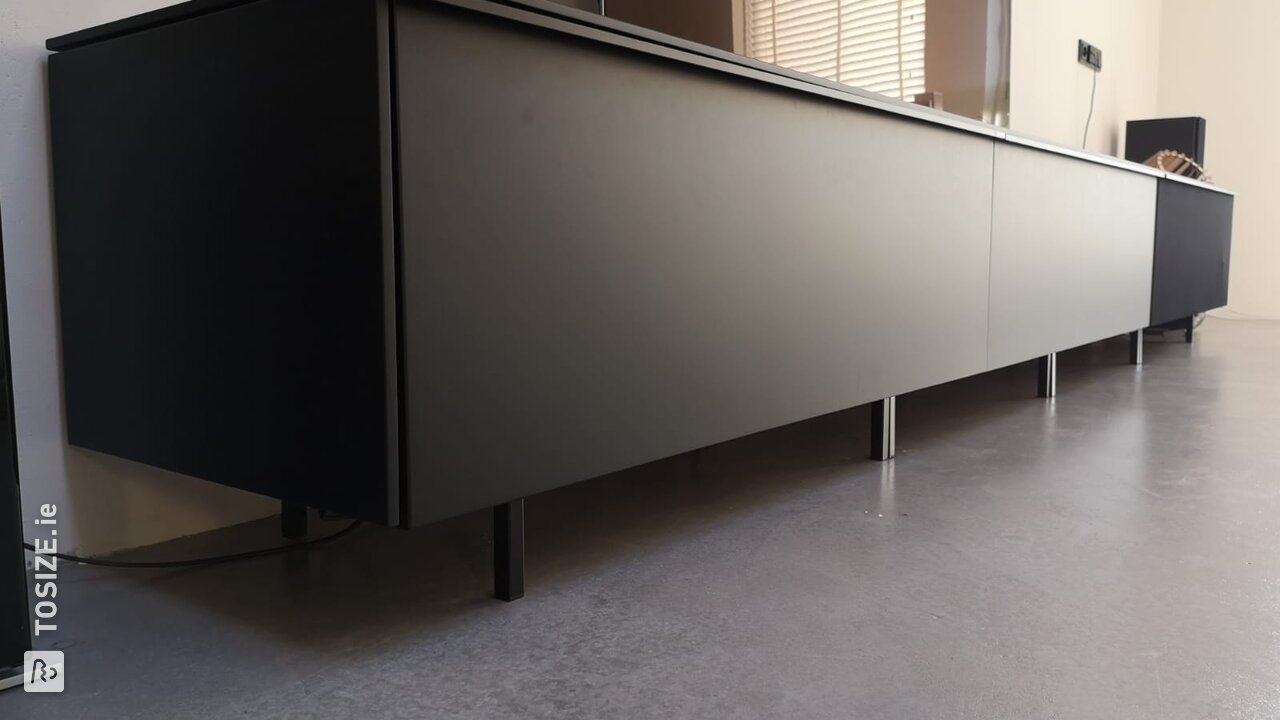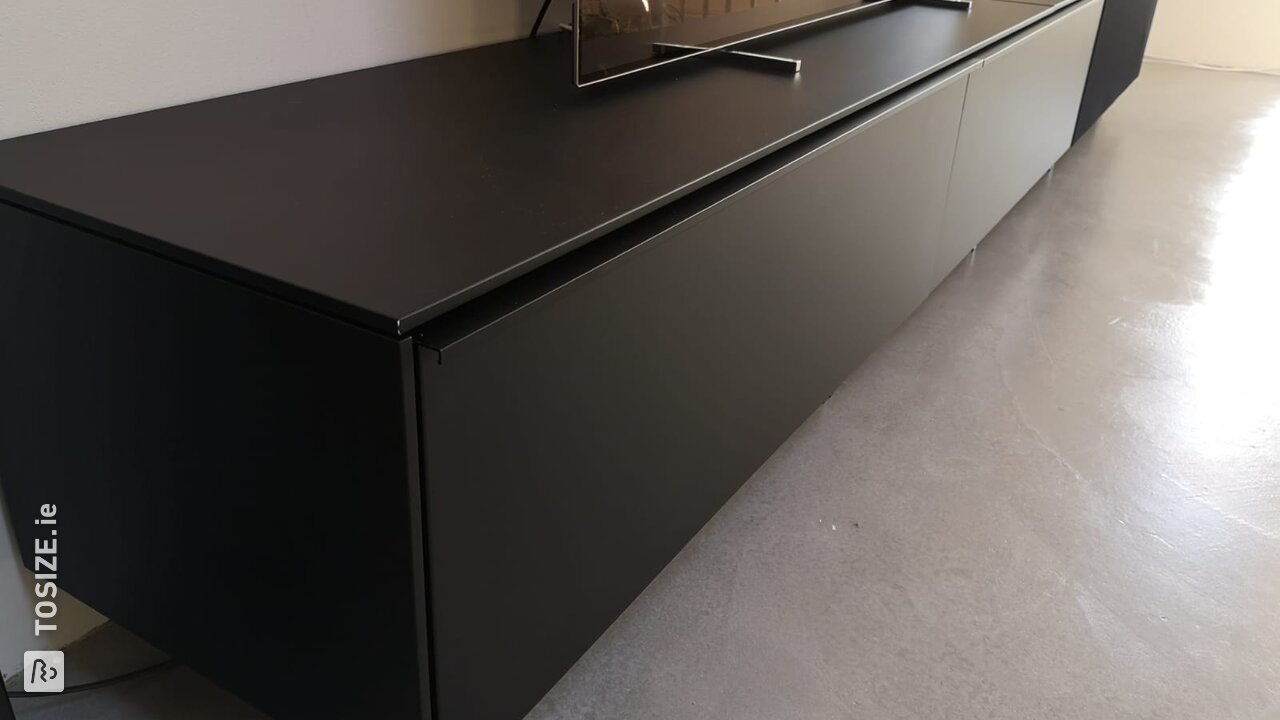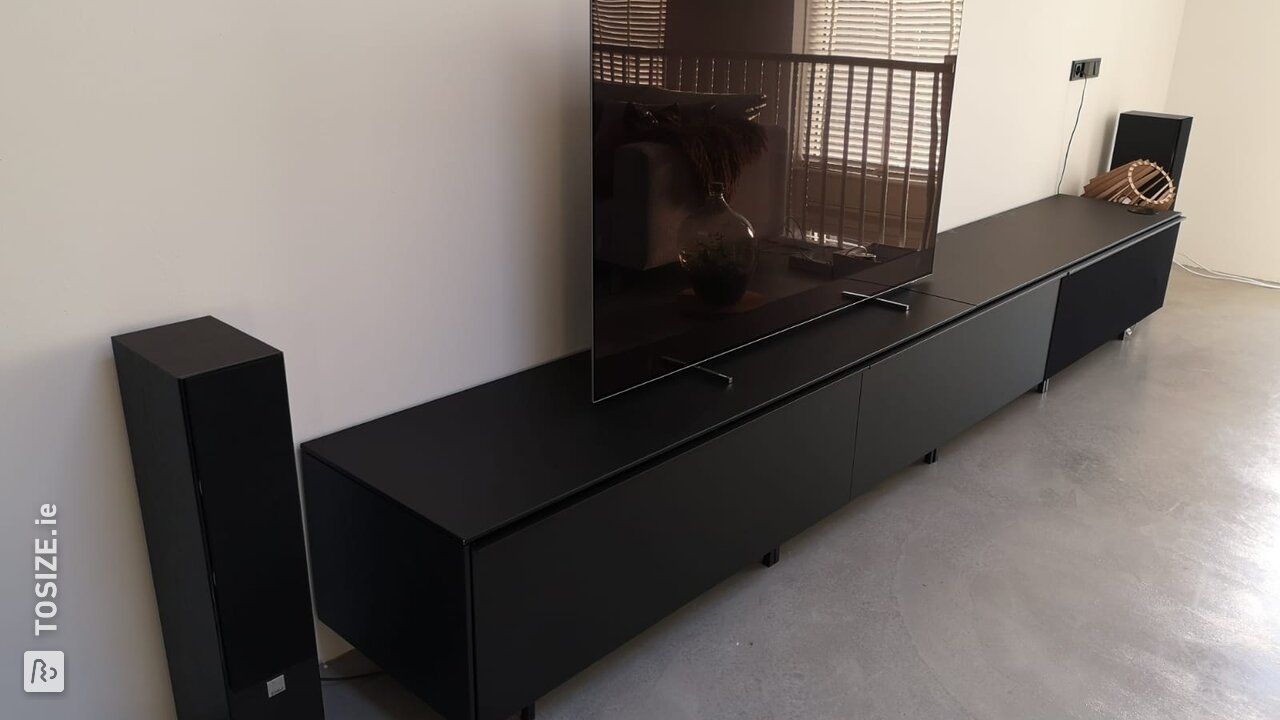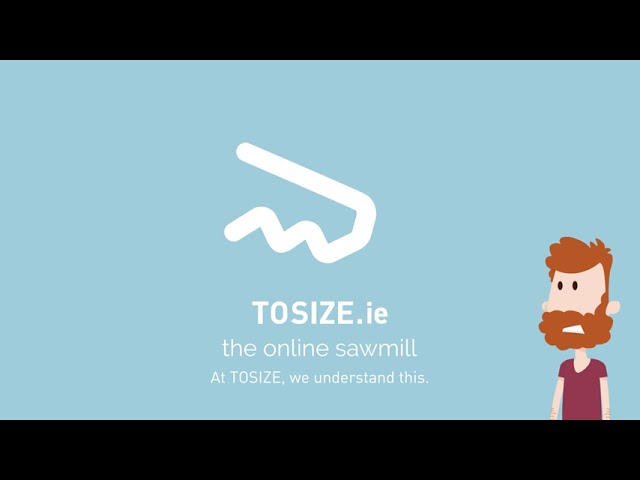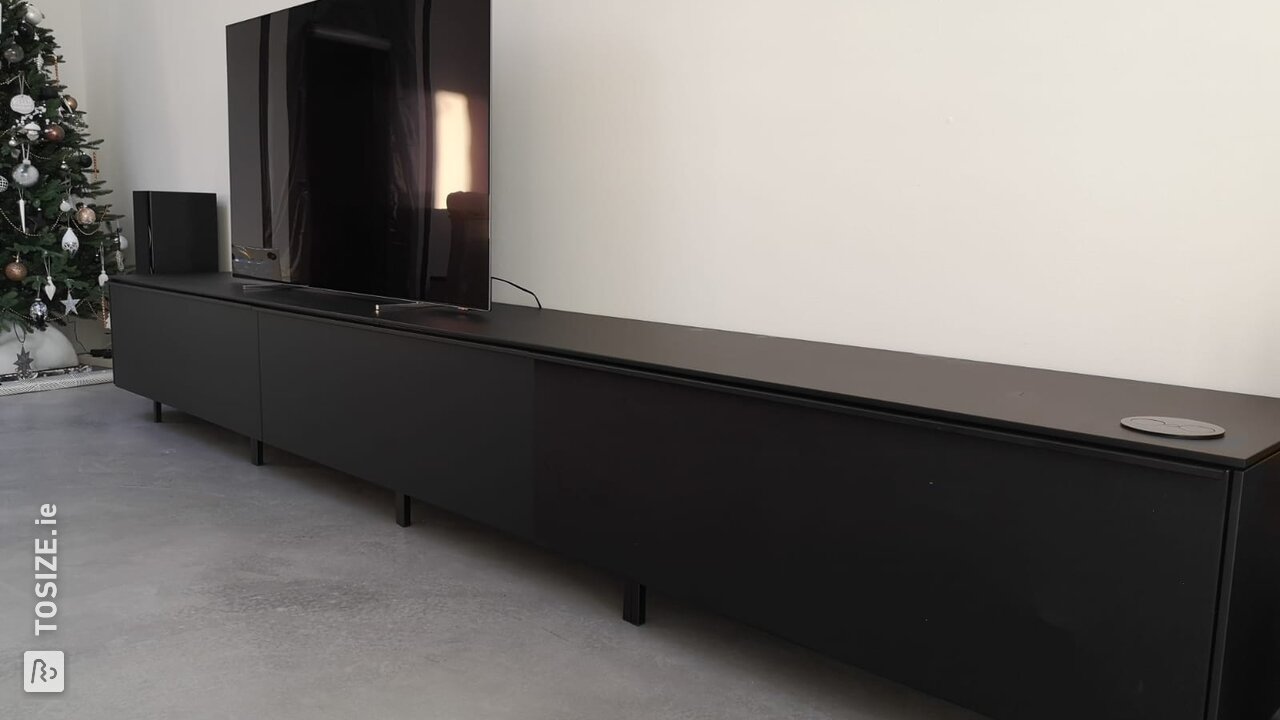 Create this project yourself with sheet material cut to size by TOSIZE.ie!
Description
TV cabinet (interior IKEA BESTA) with MDF panels. The MDF panels are finished at the edges (rounded) and sprayed in matt black (RAL 9005). It was intended that the MDF panels completely cover the interior of the IKEA Besta.
How did you make the furniture?
I used an IKEA BESTA module as the interior of the furniture, measured panels on it and ordered from TOSIZE.com. The panels ensure that the interior is not visible, giving my amplifier and other equipment more space at the rear. After receipt of all panels, all hinge holes were drilled before going to the paint shop. Every visible side is covered with a panel. The sides of the top are rounded off from 1-2mm. In this way, the furniture gets a luxurious and sleek appearance!
What have the dimensions become?
The total furniture is 3.20 m.
Experience with TOSIZE.com
Top! With my first order a few panels were not properly cut, but this was resolved very quickly and I received new panels very quickly!
What others made with MDF