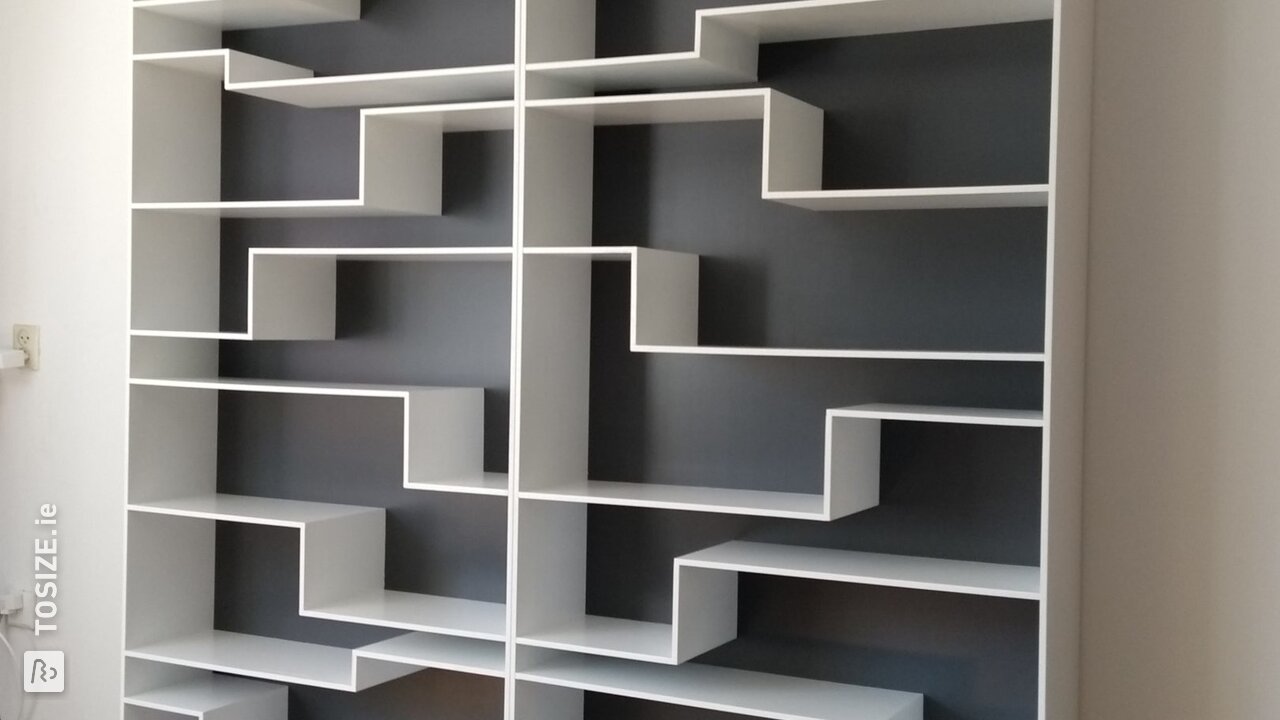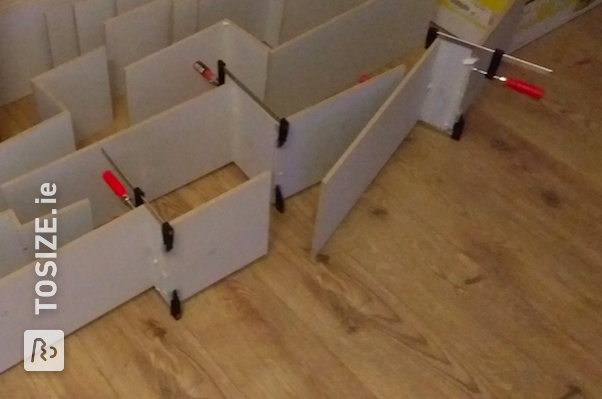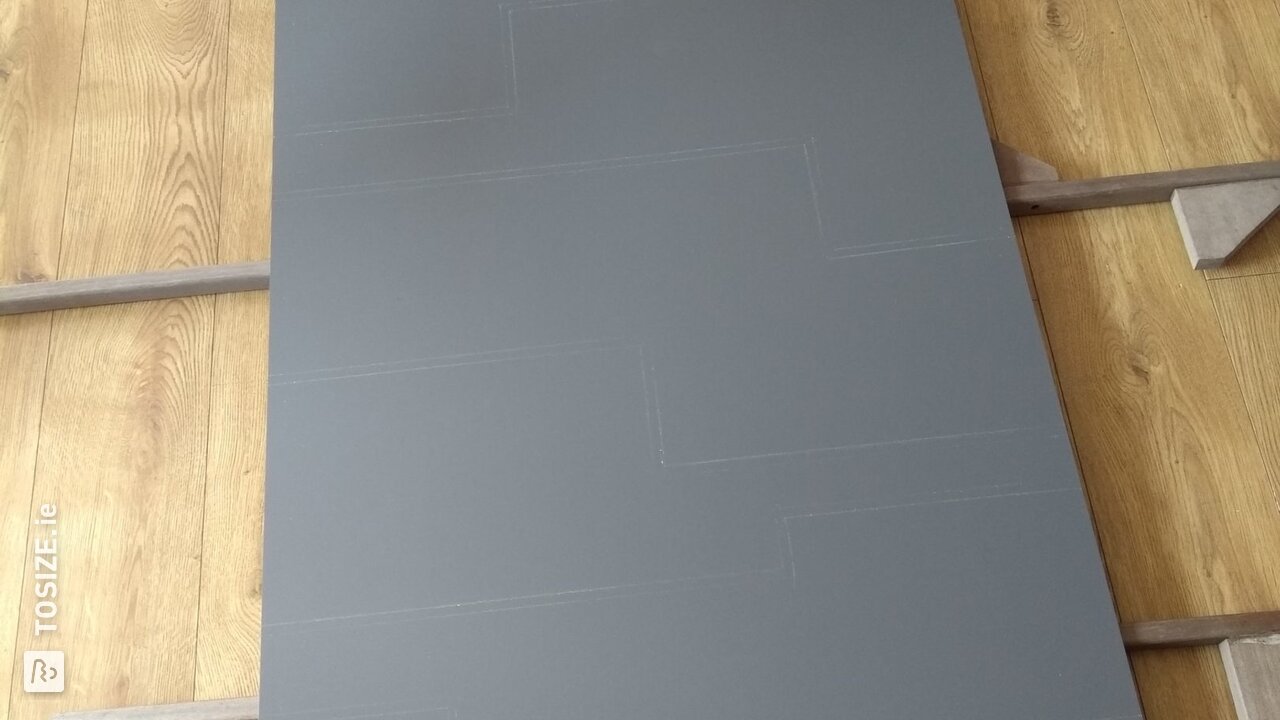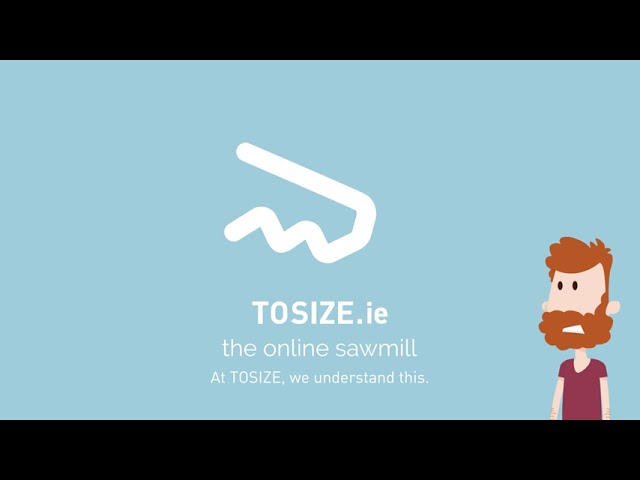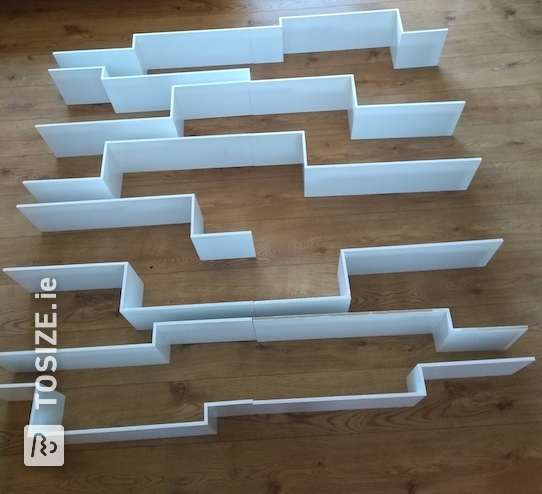 Create this project yourself with sheet material cut to size by TOSIZE.ie!
Description
Design bookcases in MDF, completely white finished with anthracite back walls and lighting. The cabinets are inspired by an example on the internet.
Design and realize a bookcase yourself
Found two cabinets on the internet as a source of inspiration. Then I started sketching and calculating. Then all sheet material ordered online via TOSIZE.co.uk. Construction The various (intermediate) plank parts are first glued and then fixed with screws. Everything has been sunk, grouted, sanded, sealed and primed. Everything has been finished with a number of layers of lacquer. Finishing The whole is finished with satin white lacquer with a satin anthracite back wall. Surface mounted lighting Surface mounted lighting was chosen, which is used for sliding wall wardrobes in bedrooms. This is a bit warmer light because of the halogen. The lamps are glued to the top with super strong glue.
Finished format: What are the outer dimensions?
Two cabinets, each approx. 217.0 cm high, 88.0 cm wide and a depth of 25.0 cm.
Experience with TOSIZE.com
The dimensions are spot on, the website is very user-friendly and the price / quality ratio is very good.
What others made with MDF