Walk in/through the pine bookcase, by Marianne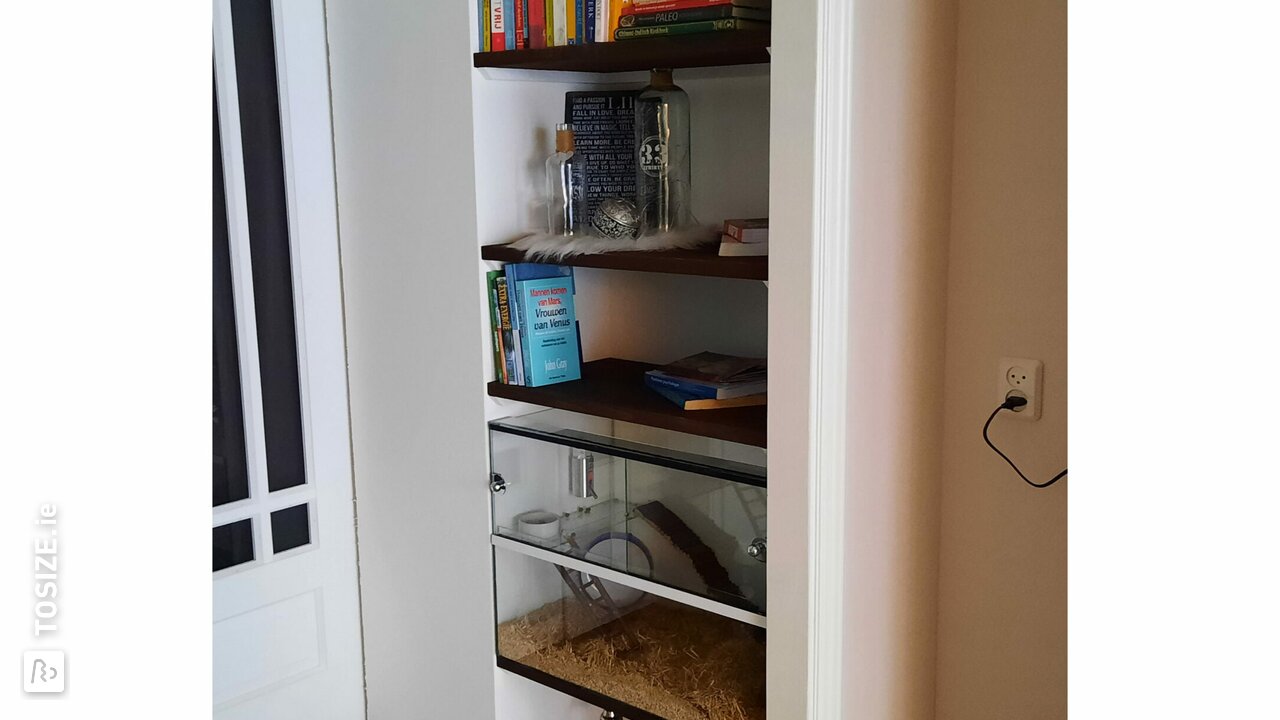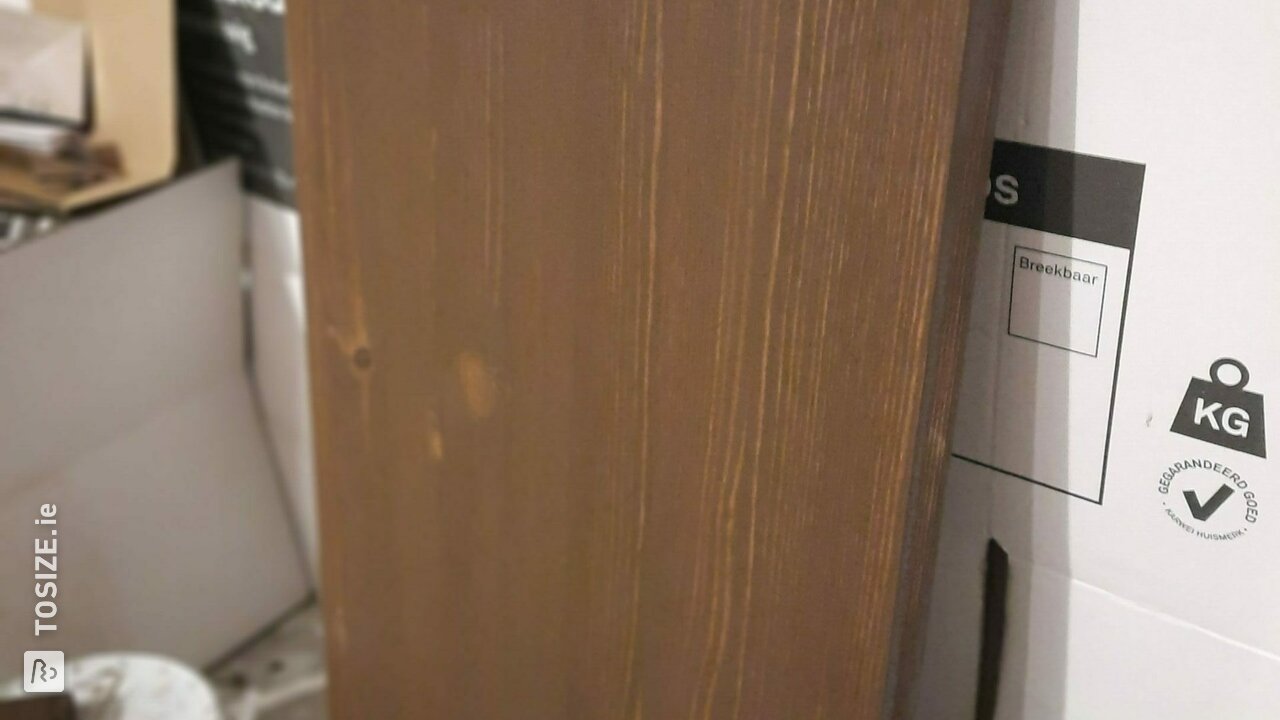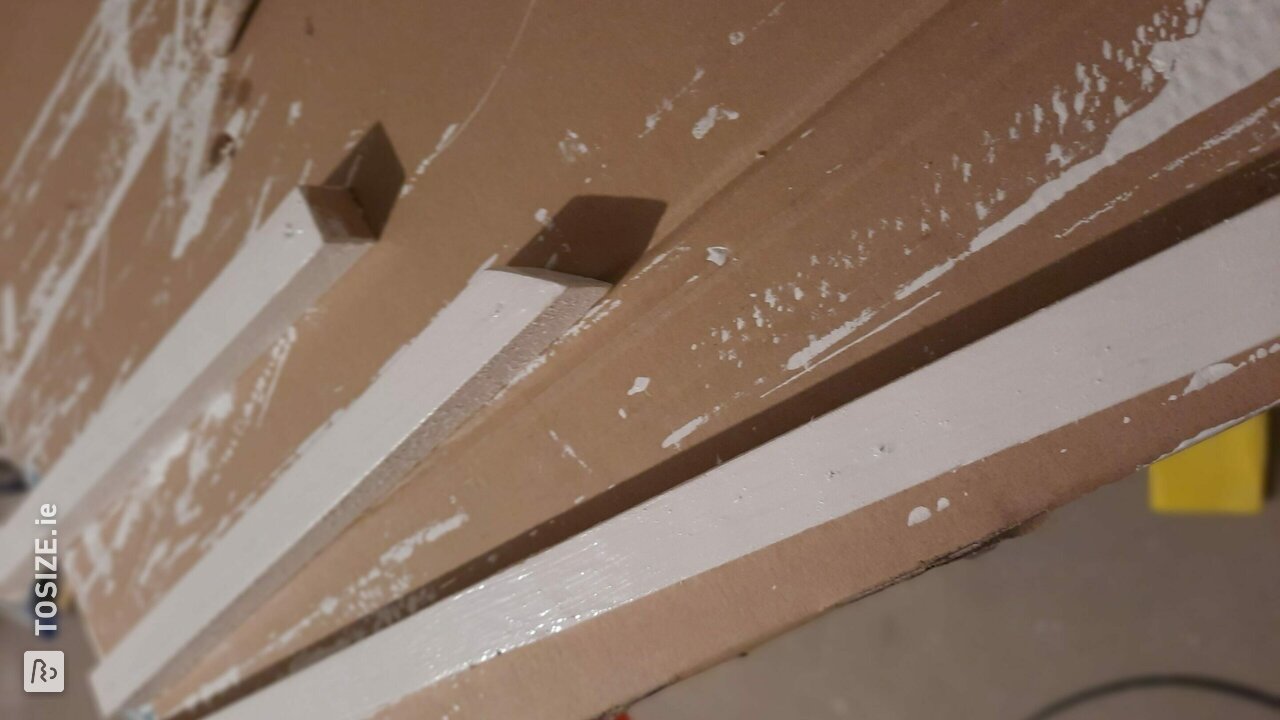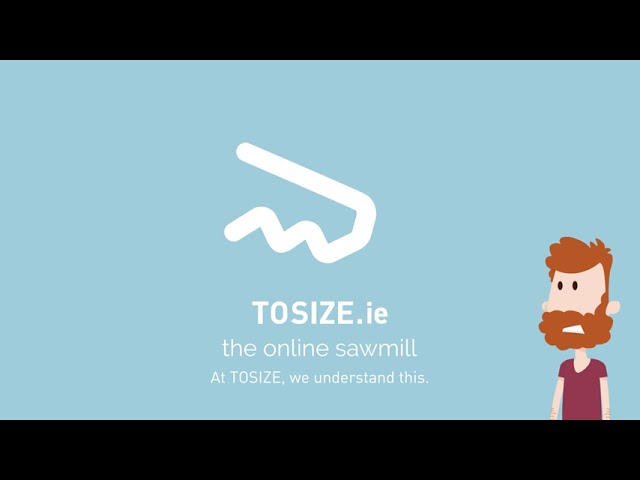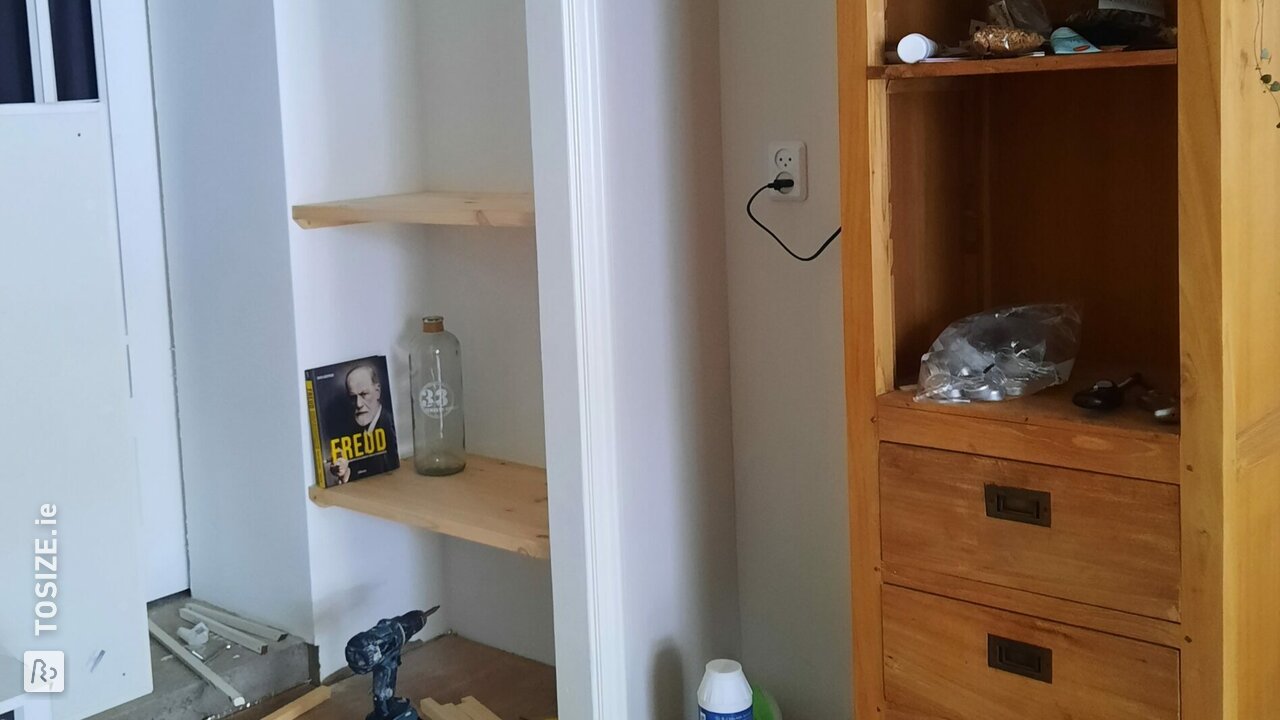 Create this project yourself with sheet material cut to size by TOSIZE.ie!
definition
The rather wide passageway in the living room had a loose corner, which gave me the idea of turning it into a bookcase, so that you walk through the bookcase to get from room a to b.
Custom bookcase
I ended up via Google TOSIZE.com. The price and the cut to size were the deciding factors to order. From some scrap wood I made the shelf supports, painted them, and attached them to the wall at the right height. When the planks came in they were exactly right, all that had to be done was put the planks in the stain, and placed them on the carriers. And so the last boxes of the move could finally be unpacked, and the books put in place.
The dimensions of the project
Shelves are 71.0x37.0x2.8 cm
Experience with TOSIZE.com
Great experience with TOSIZE.com Price quality, ratio is just right. Just like the service 1 shelf was slightly different from the rest, made a report of this, and received a new one within a few days. If I come up with something again and need it, I will definitely order here again.
What others made with Timber panels