Workroom makeover with Finnish fires! By Vincent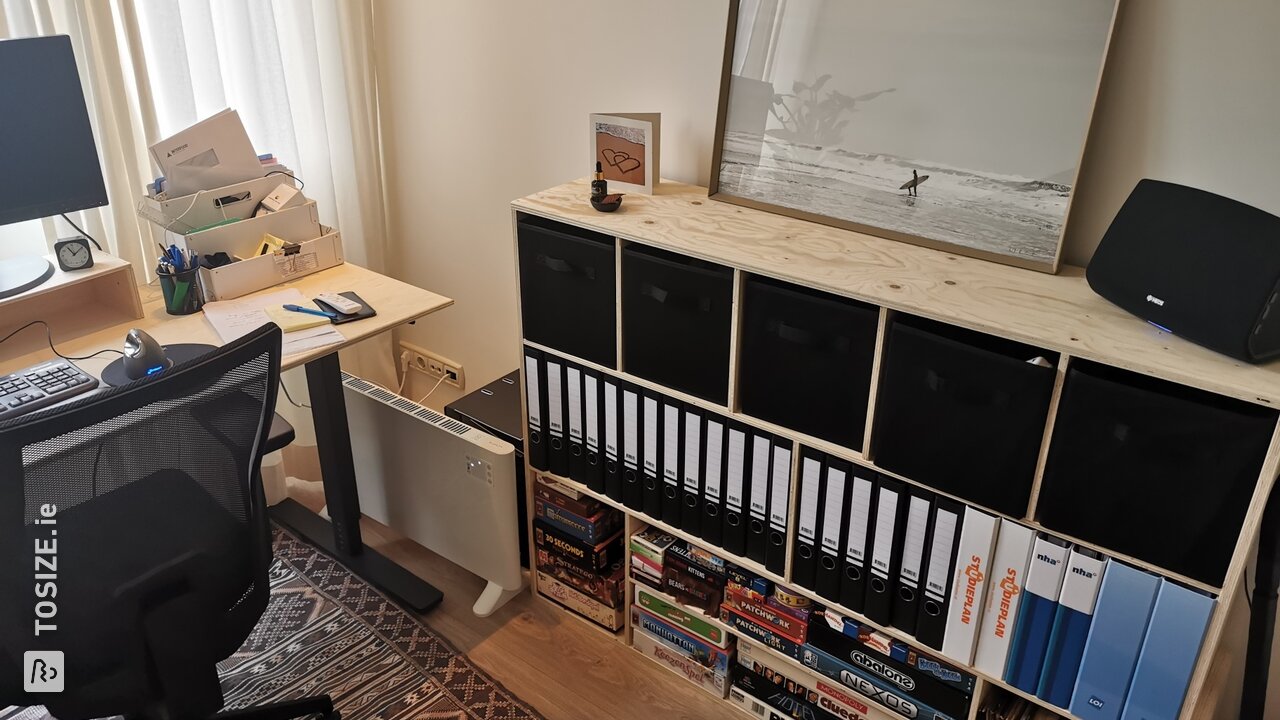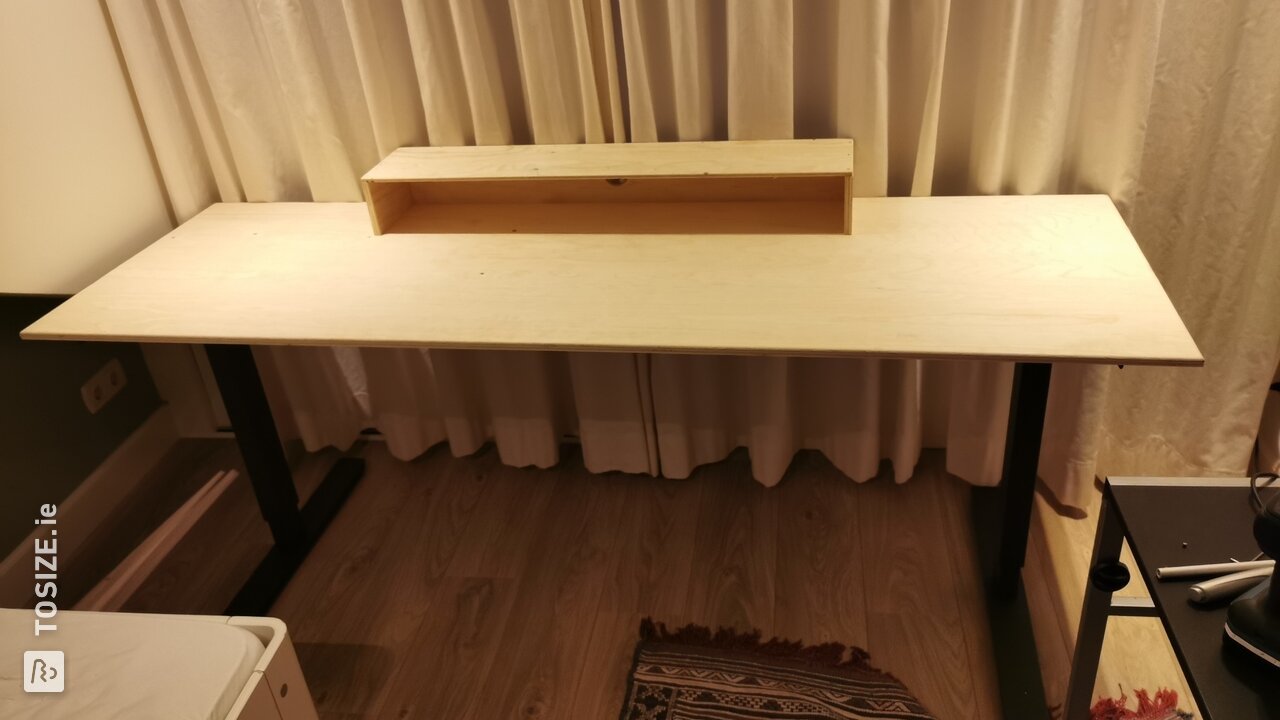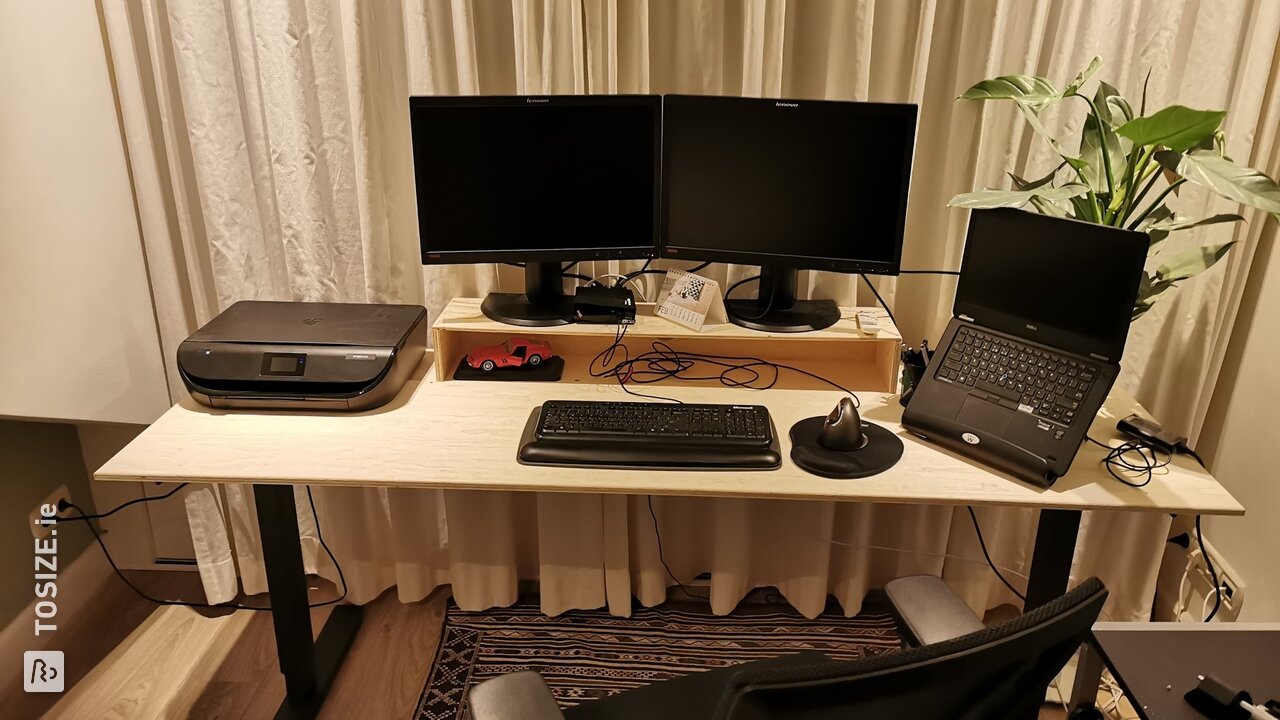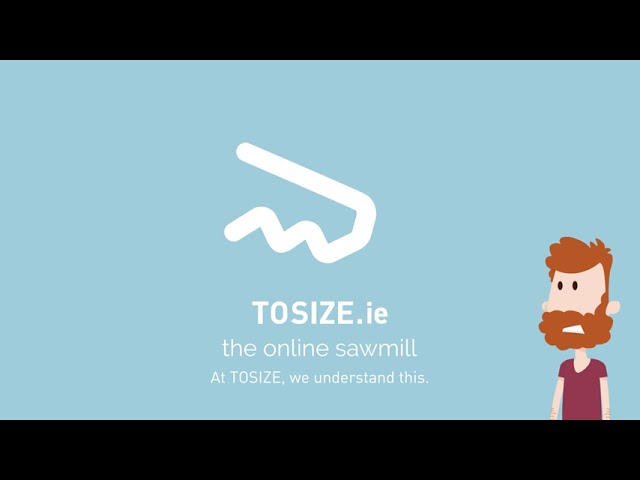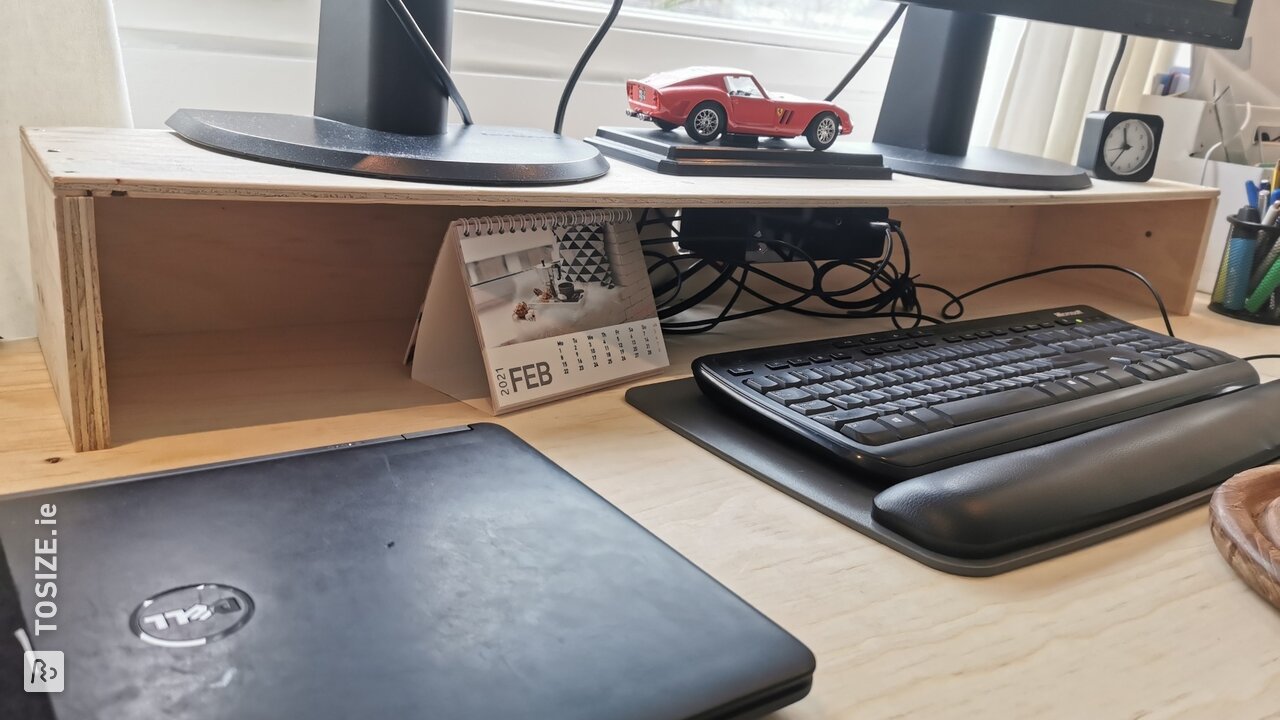 Create this project yourself with sheet material cut to size by TOSIZE.ie!
definition
An extra large desk to make working from home more enjoyable and to create more space for work materials and a custom-made cabinet to store various items.
Custom desk and cupboard
At the end of 2020, we faced 2 challenges here: less 'space' due to the birth of our daughter and a home workplace that does not yet meet our requirements. That's why I decided to create a desk that, in addition to 2 screens, also gave enough space for an extra laptop, paperwork and a plant! Closet space was also needed. We wanted to store the board games from downstairs and also be able to store administration and other clutter more easily and (preferably) have more out of sight. The desk is 2 meters wide and 65.0 cm deep. That should give enough space. I have raised the screens to improve my working posture. I ordered the frame elsewhere. I wanted it to be height adjustable. I am very satisfied with this end result! For the closet, I ordered bins for the small messes and included the dimensions in the design of the closet. Just like these bins, I have included the size of the files and the board games for the size of the cabinet. With this cabinet I have created much more peace in our living room and enough space to keep our administration together.
The dimensions of the project
200,0 cm*65,0 cm 145,0 cm*100,0 cm*35,0 cm
Experience with TOSIZE.com
Working with TOSIZE.com was ideal. I had an idea in my head for a desk and a custom cabinet, but no good tools. I measured correctly and TOSIZE.com delivers exactly the measurements that I have provided. End result is great!
What others made with Underlayment