TSFC018 in MDF natural
An impression
The right color at your living room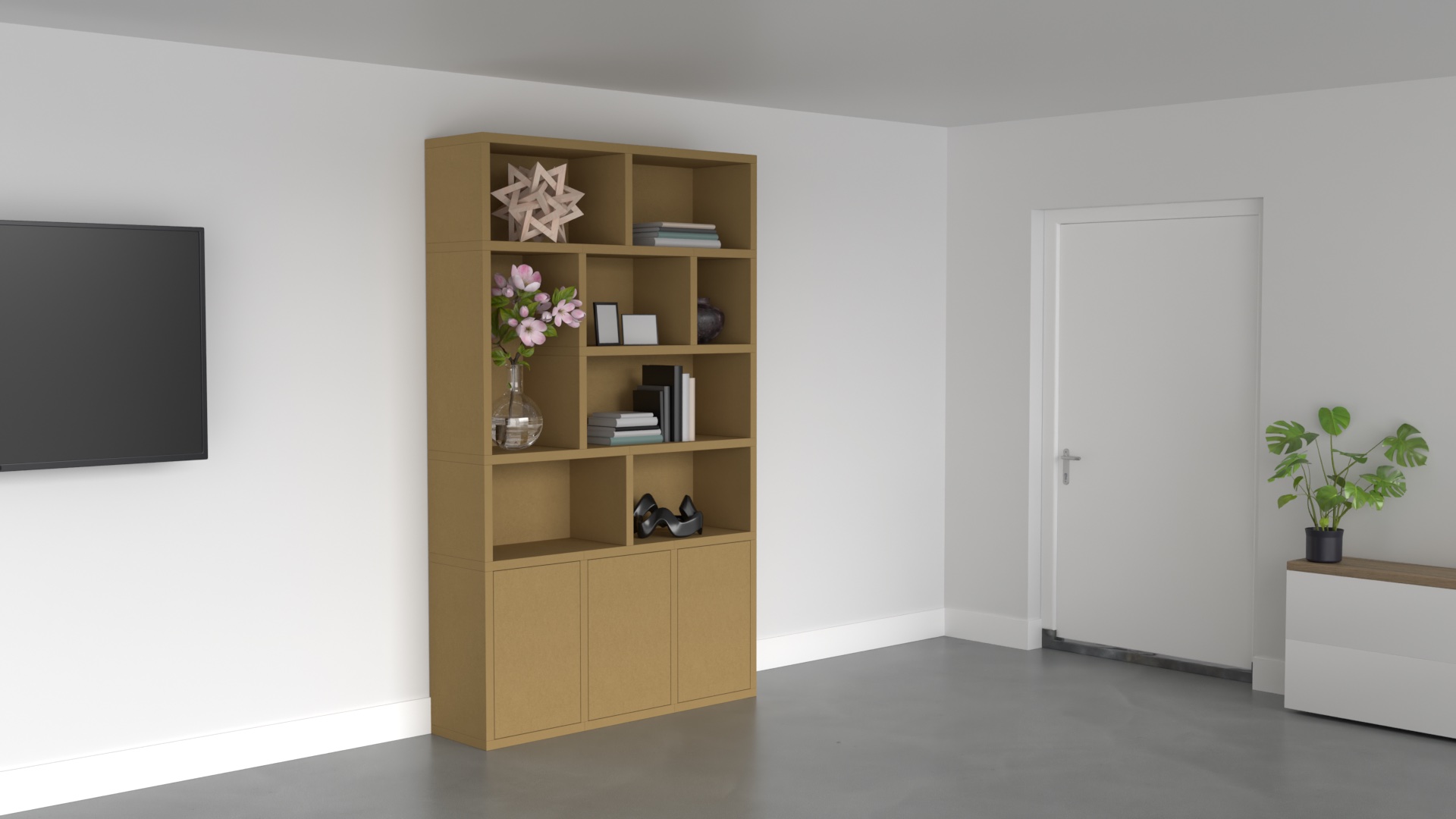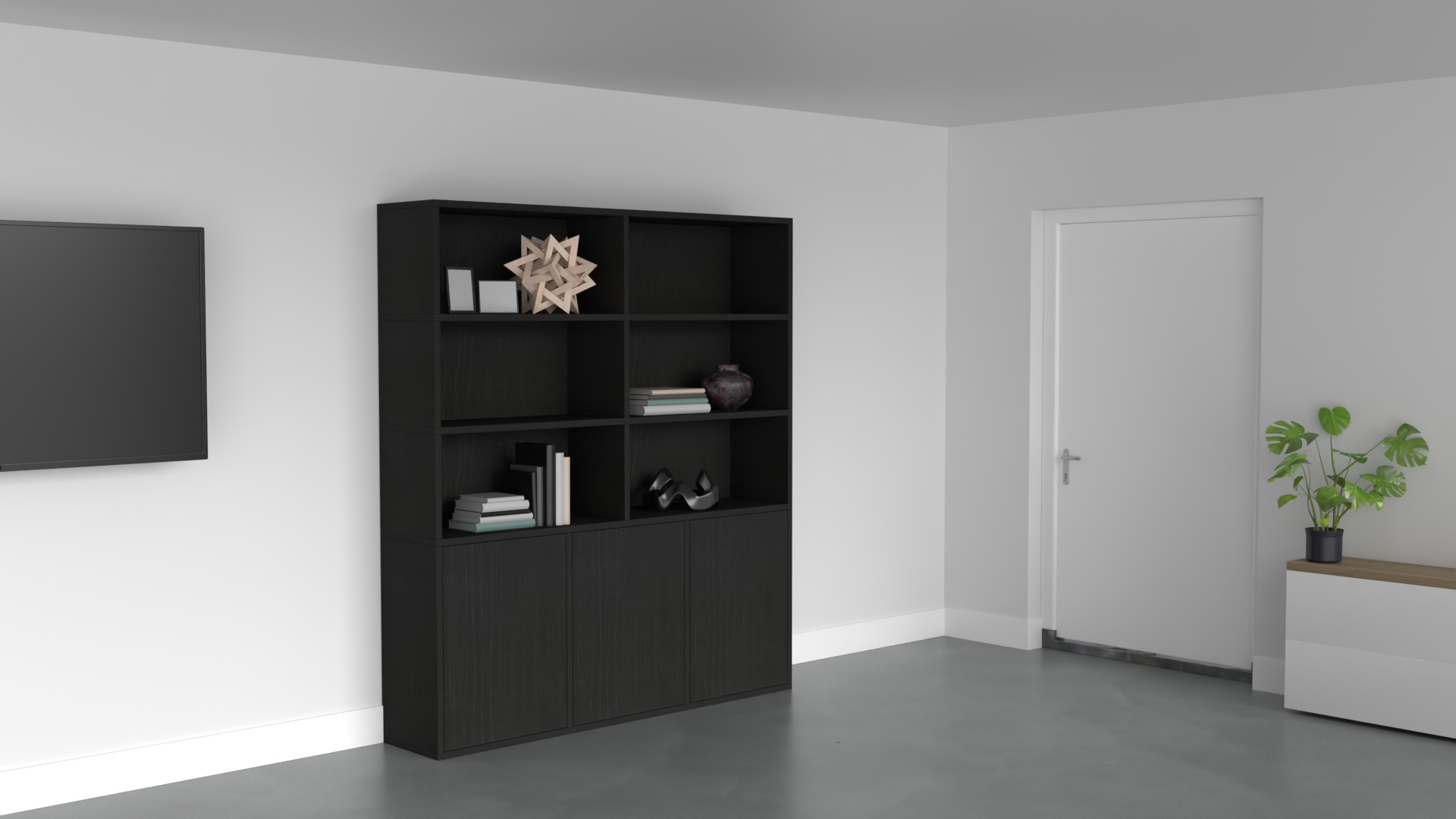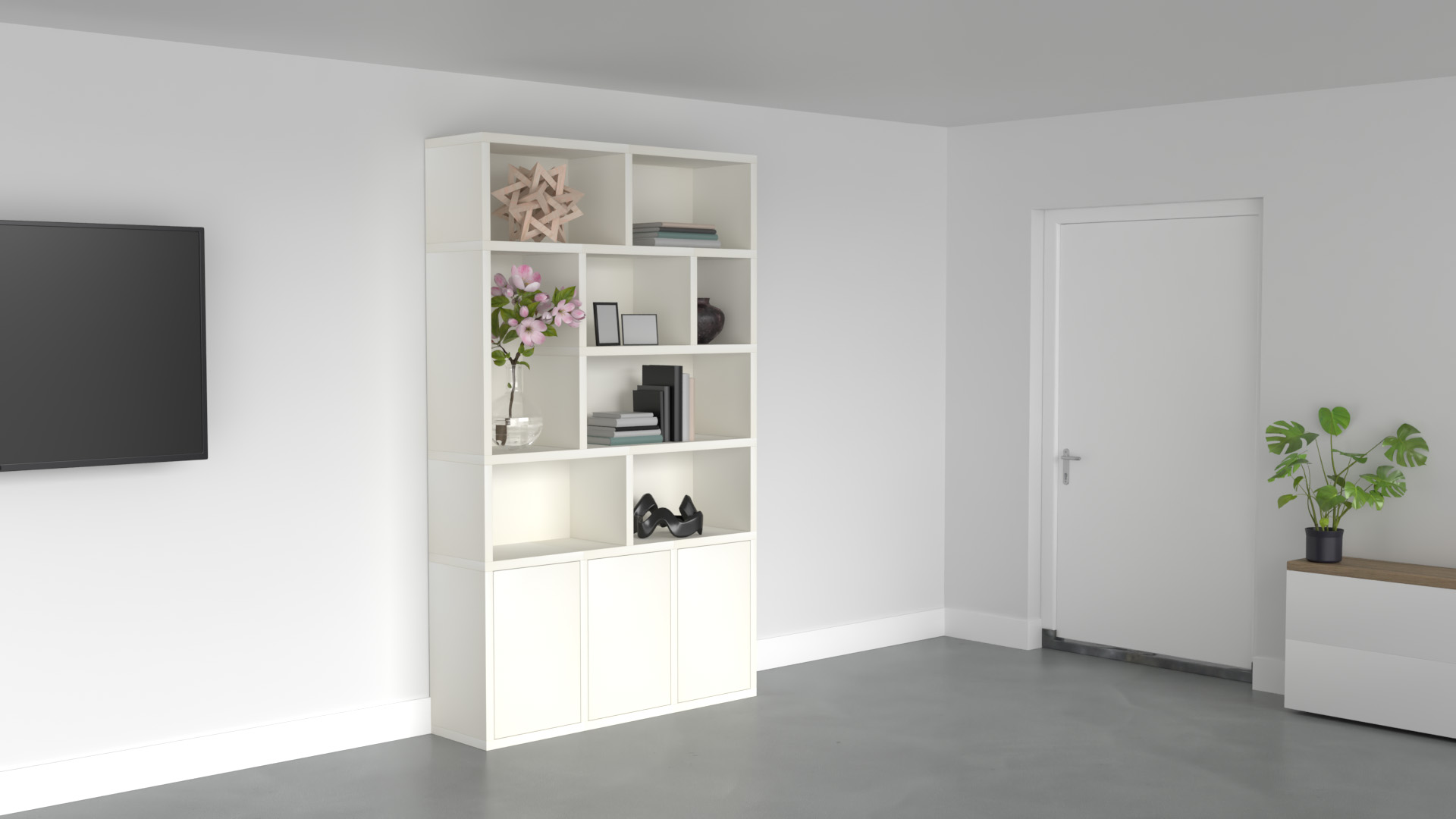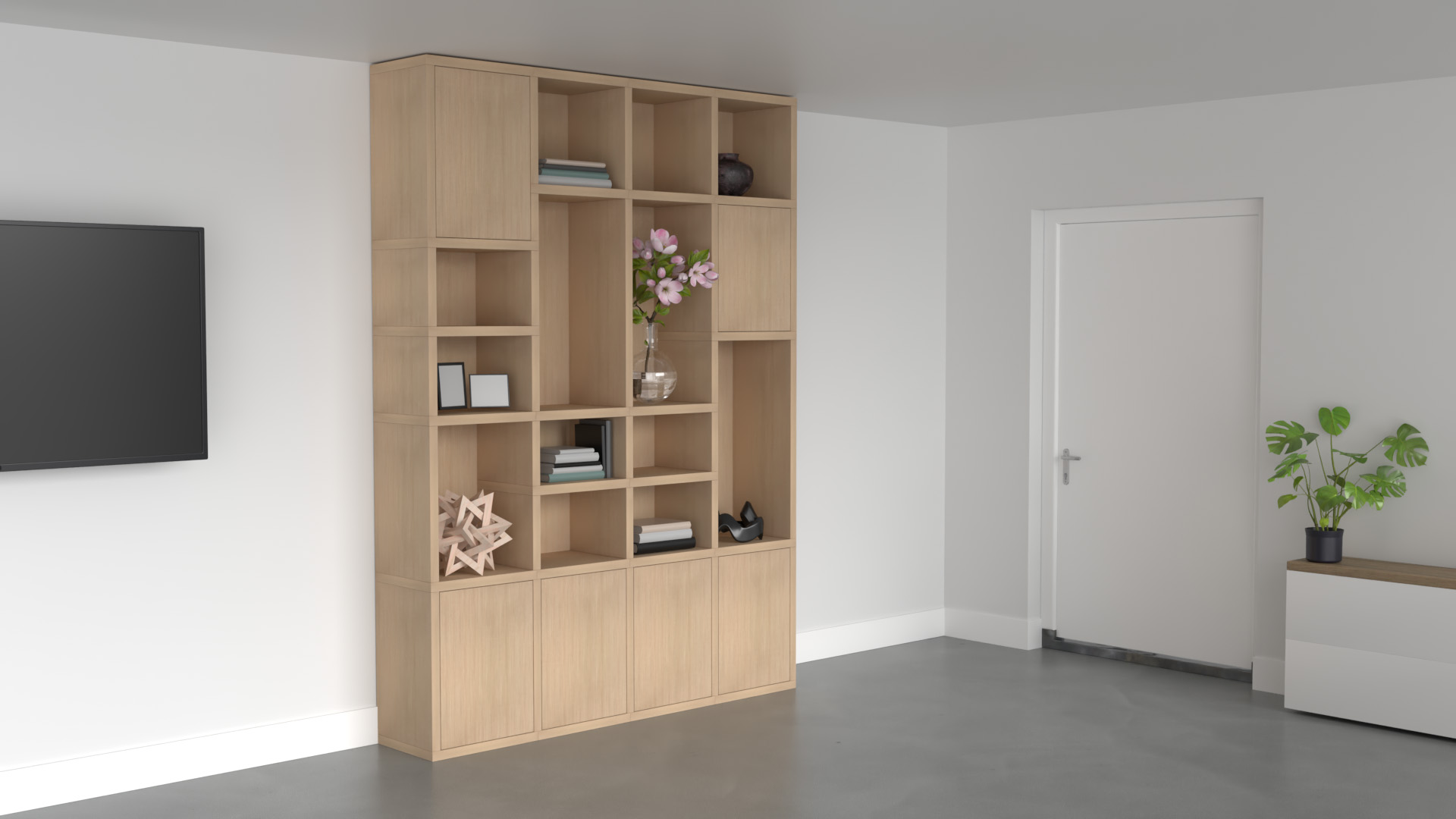 Customization does not have to be expensive
Your unique cupboard
Make your own mix of open segments and doors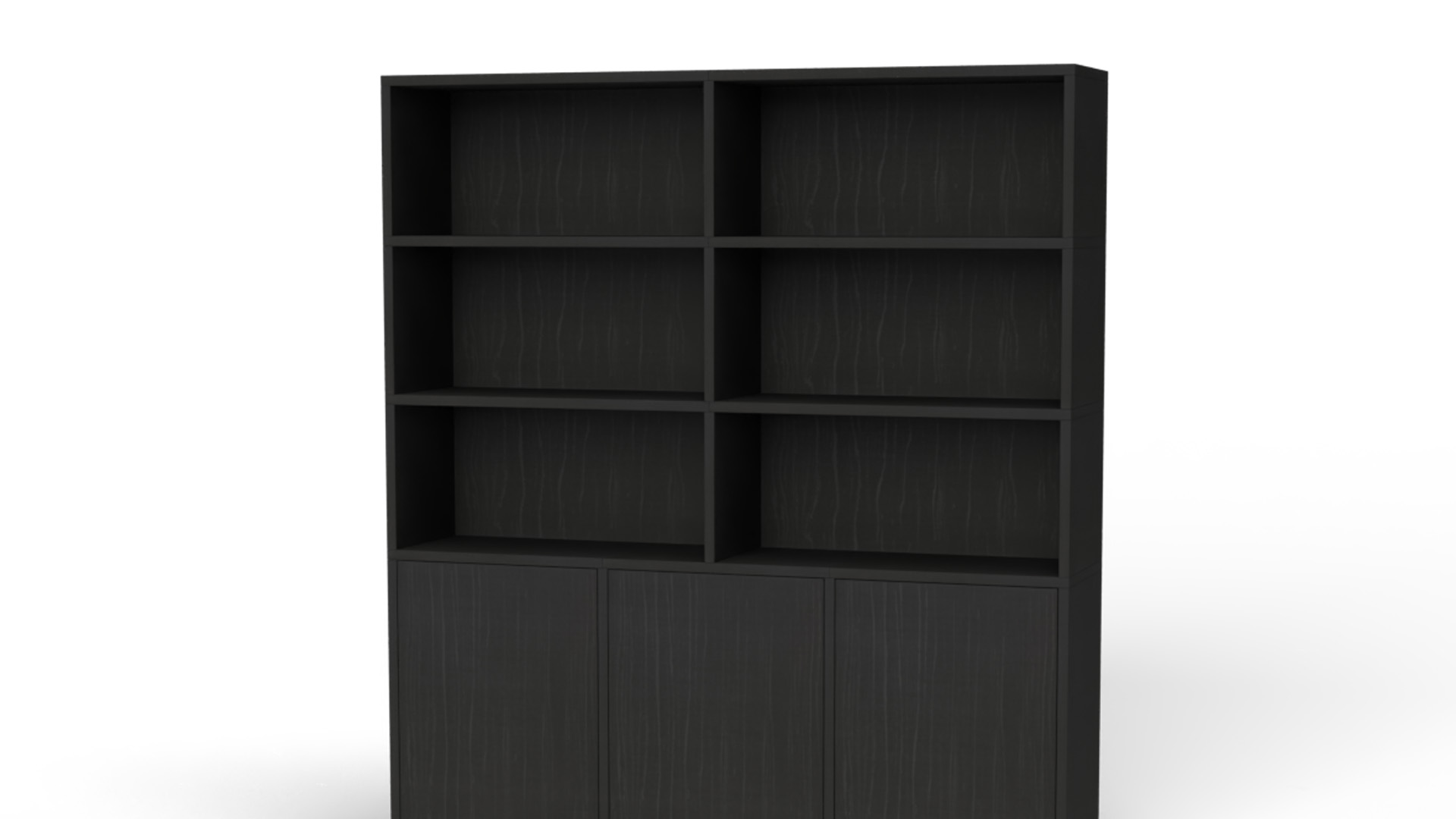 Fits perfectly
Adjust the width, height and depth for furniture that matches your space exactly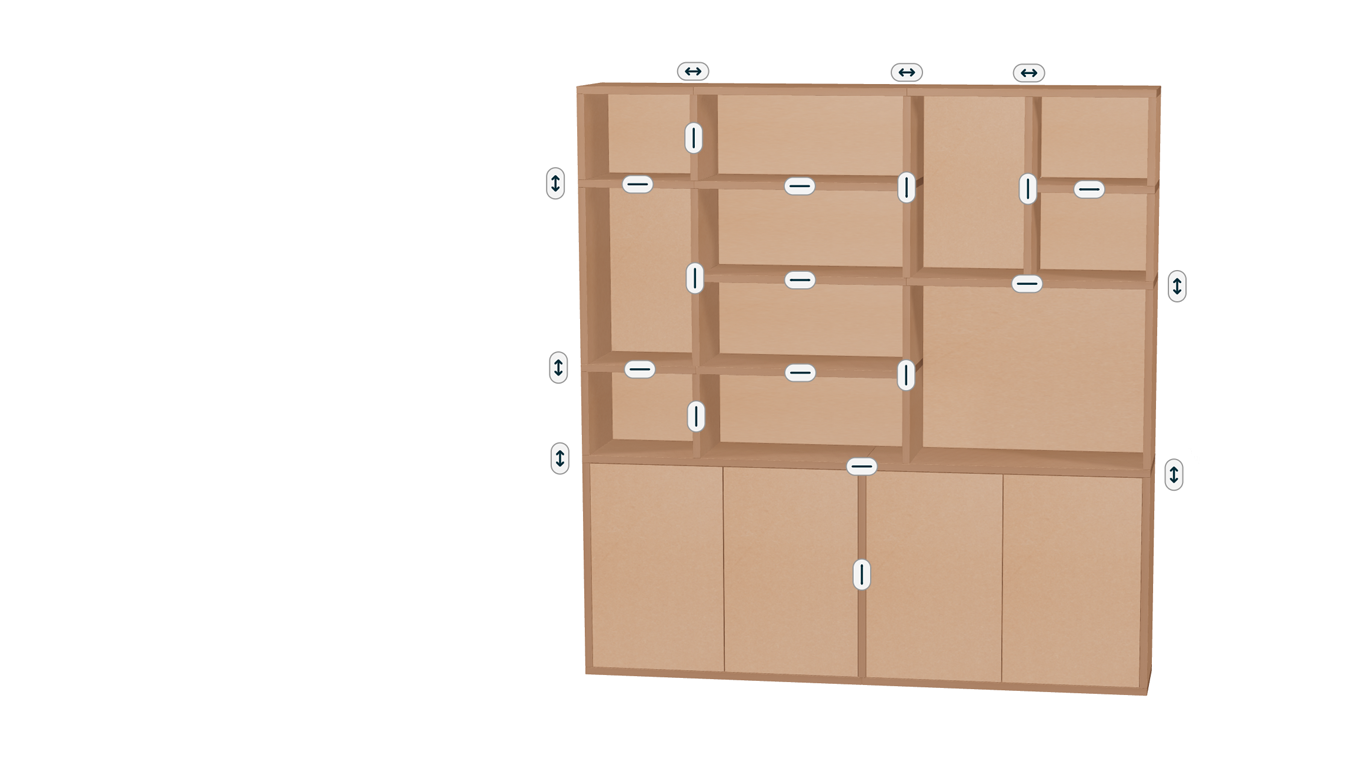 A suitable color for every interior
Choose the color that best suits your interior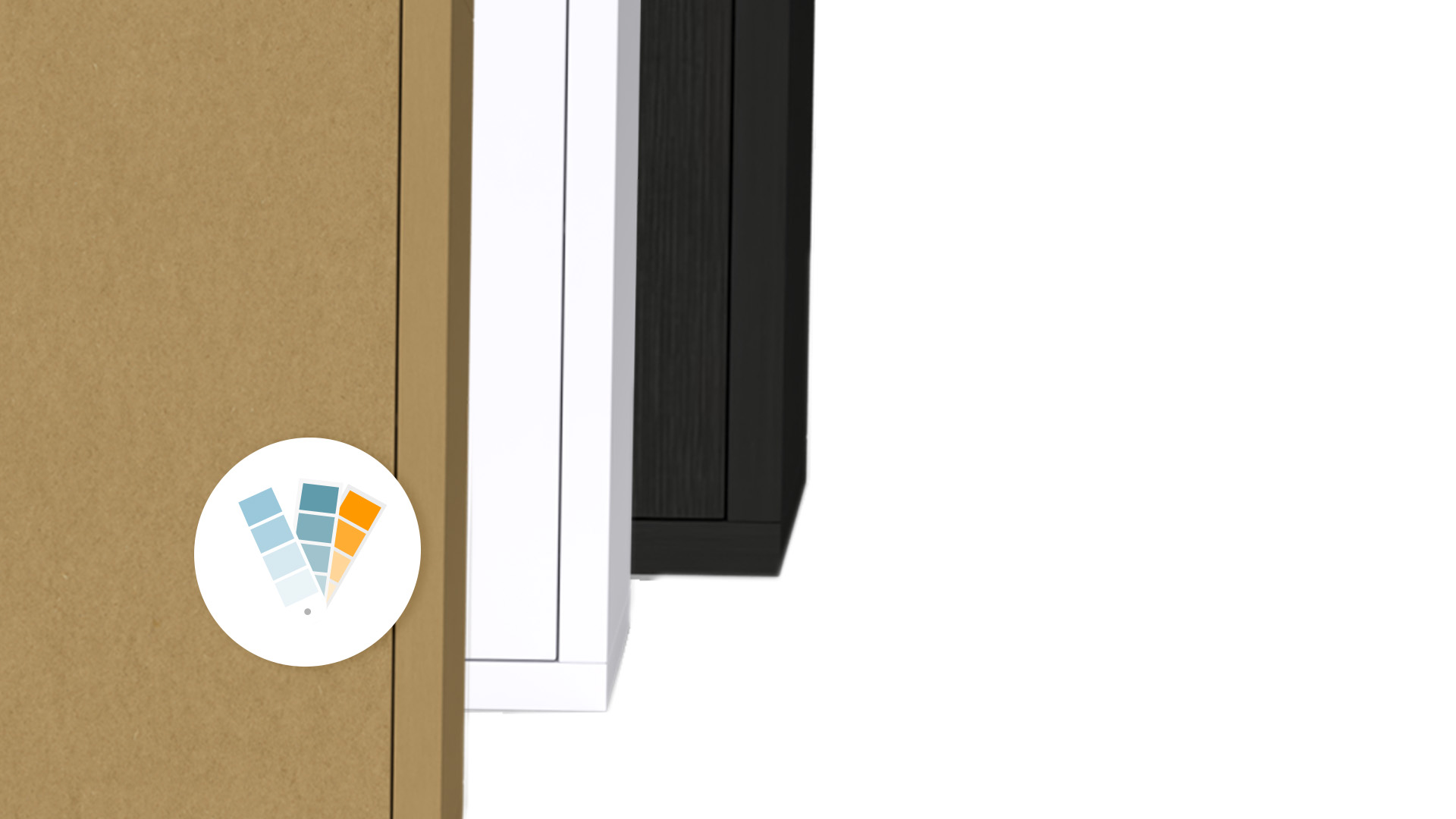 Product Details
A personal manual for your customized cupboard
All parts are numbered
Dowels for simple assembly
Wood glue for a strong construction
Seat corners for safety
All edges are completely finished with a matching tire
Freed -to -cut hinge holes
Hinges and mounting plates are included
Including push-to-open and close system
Multiple shelves per box possible
Including riding drilling so that you can determine the positioning yourself
Milled for invisible adjustment option and simple assembly
Adjustable up to 8-12 mm for uneven floors
Strong construction
Each part is pre -drilled and easily falls into the other part
The entire construction consists of solid boards that are attached to each other by Duvel. This creates a stable whole.
Fully pre -drilled
Sturdy construction
Back wall
Easy to mount in a smart way
The rear walls make the construction strong because they are sandwiched per box. The rear wall is 18 mm thick and is placed tightly at the rear as standard, so that you lose at least space.
Handy to hang your TV!
Strong connections
More about the material
The basis of your course cabinet
MDF is one of the most widely used board materials in the construction and furniture industries. It is a strong, dense and even material that is easy to work and finish. The edges are finished with paintable tape as standard.
Its smooth surface and fine properties make it very suitable for finishing with paint. But you can also apply other finishes, such as wallpaper, veneer, concrete veneer or, for example, plastic panels. So you can create your dream cupboard!
Frequently asked questions
All answers at a glance