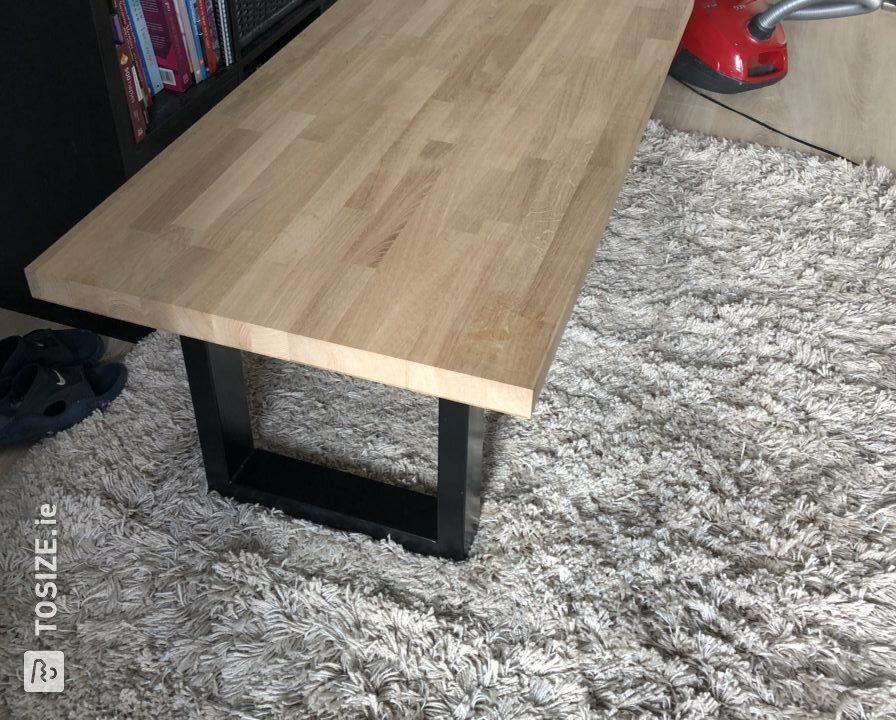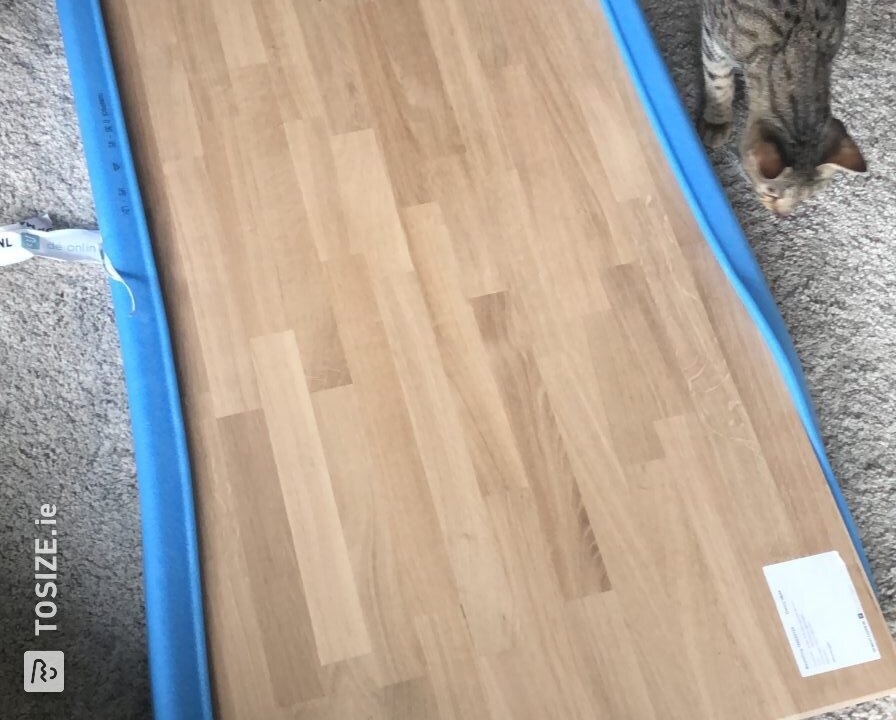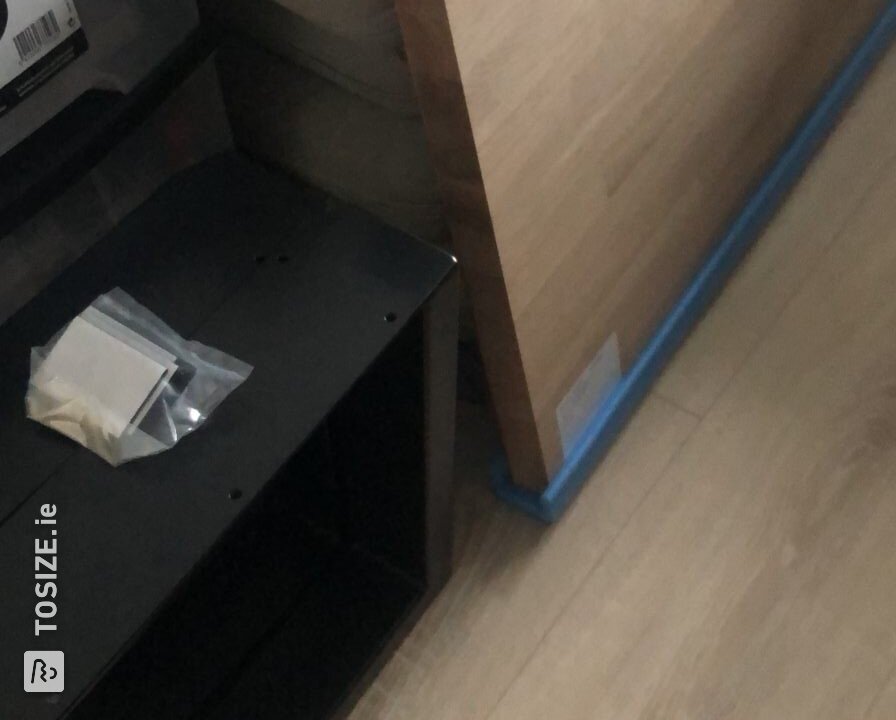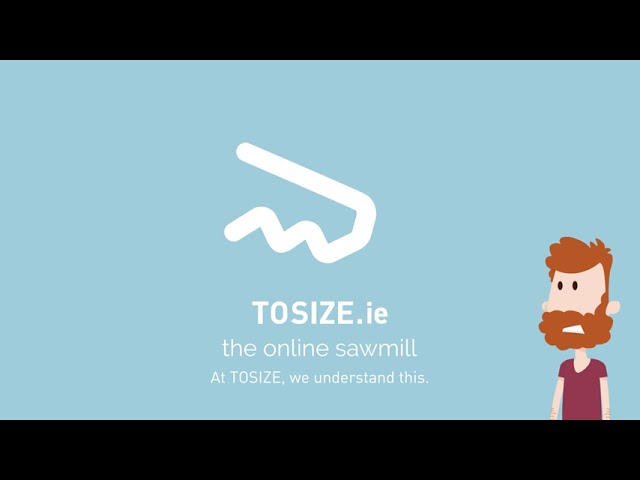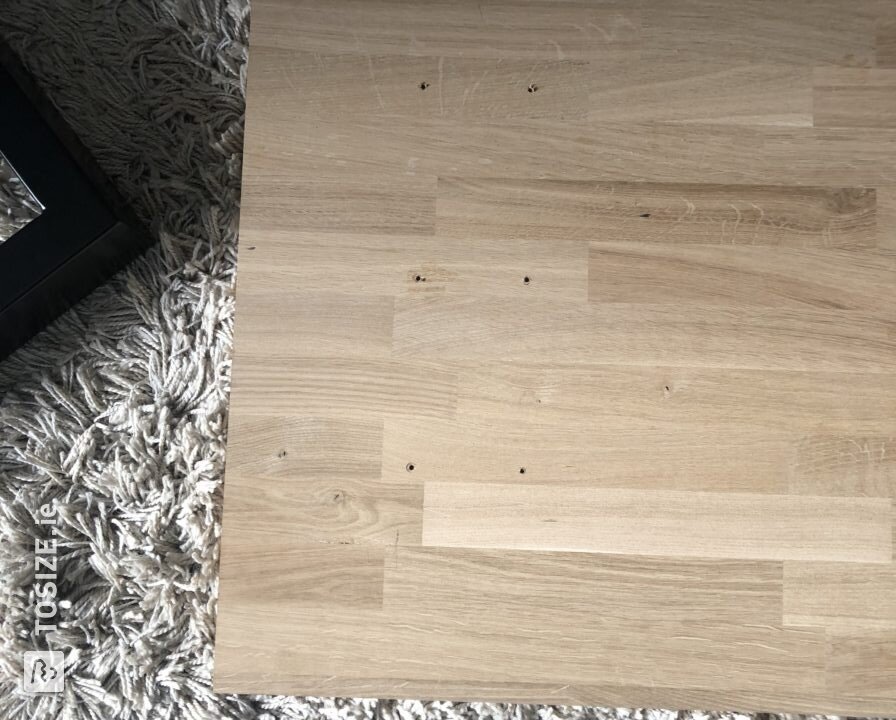 Create this project yourself with sheet material cut to size by TOSIZE.ie!
Description
We have made a coffee table with an oak top and steel legs in the shape of a U. This coffee table is made to fit neatly between our U-shaped sofa.
How did you make the table?
We had been looking for a coffee table that also fits between our couch for some time. All coffee tables we came across were too wide. Fortunately, I came across TOSIZE.com with a huge choice. We had doubts about the color, so we ordered a sample that was received within 2 days. Then we ordered a beautiful and thick oak top that fits exactly between our sofa. First we measured the legs and then pre-drilled holes to attach the legs. Then attached the legs and sanded the oak top. After sanding the blade put in the clear coat so that it is protected against scratches and the like. And now we own a beautiful coffee table with exactly the width and length that we want! And that for only 350 euros.
What have the dimensions become?
60.0 cm wide and 120.0 cm long.
Experience with OPMAATAGEN.nl
Cheap, good quality and fast delivery! Top choice to order at TOSIZE.com.
What others made with Timber boards