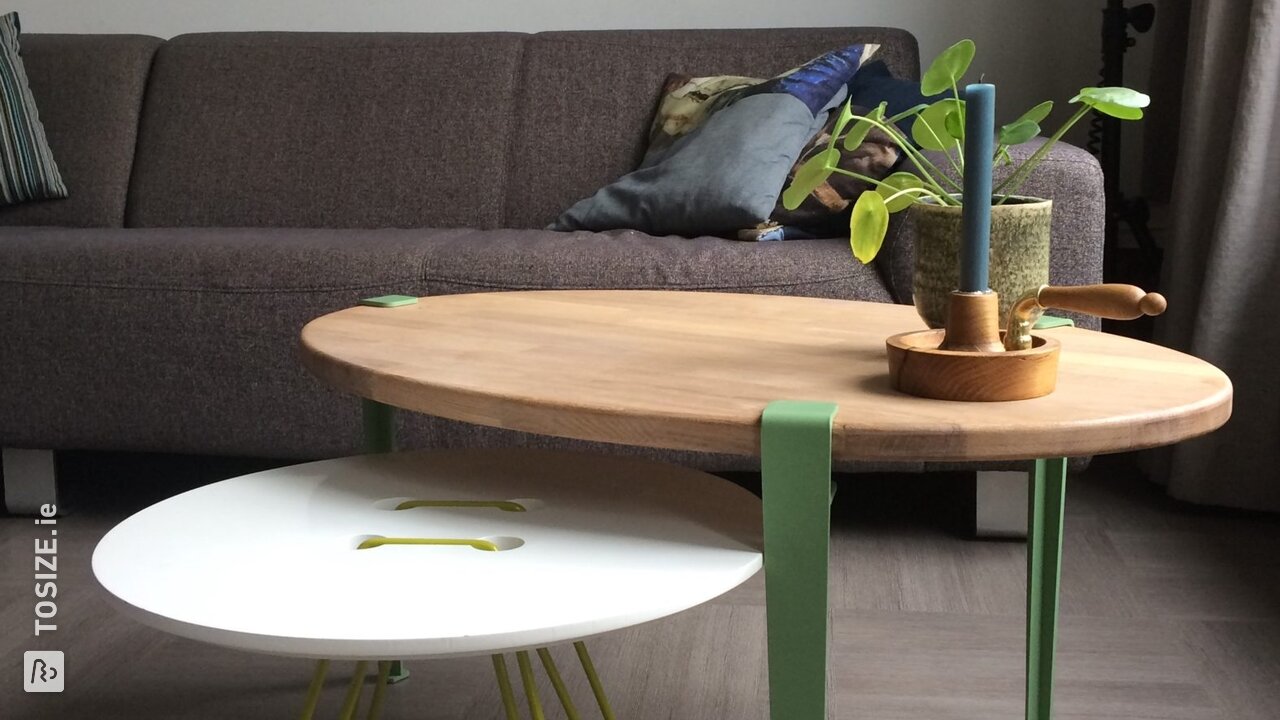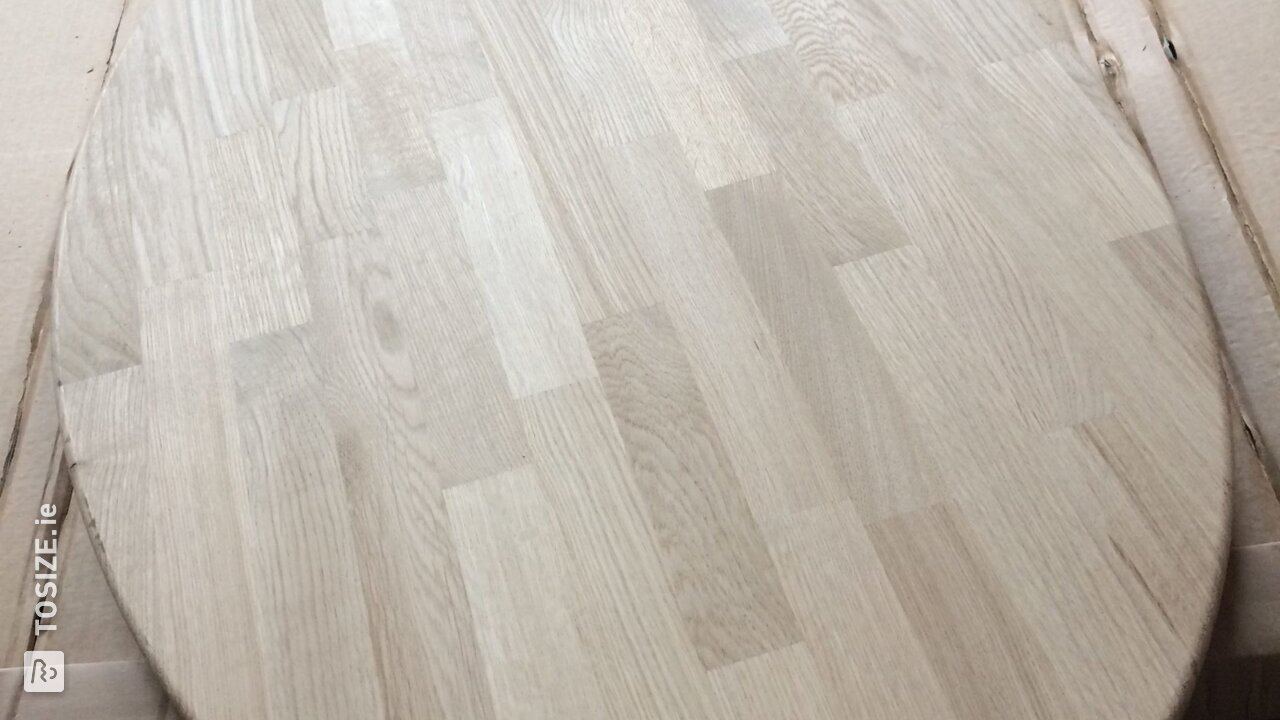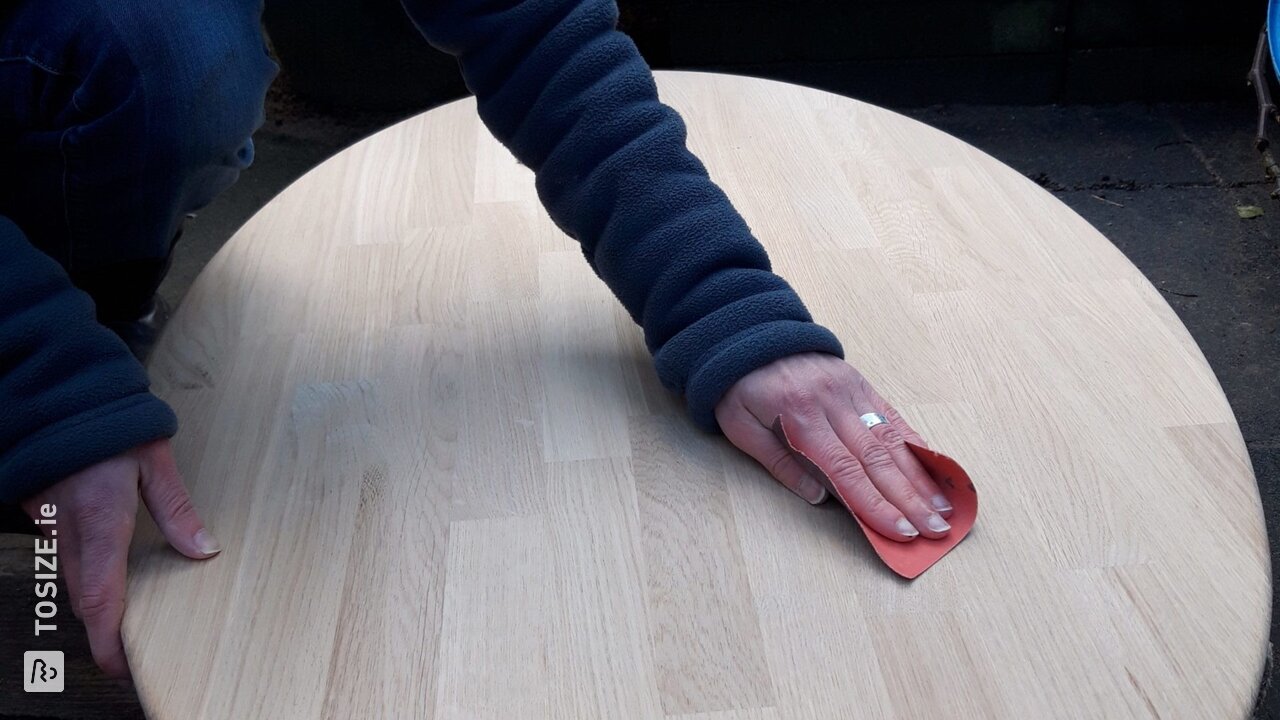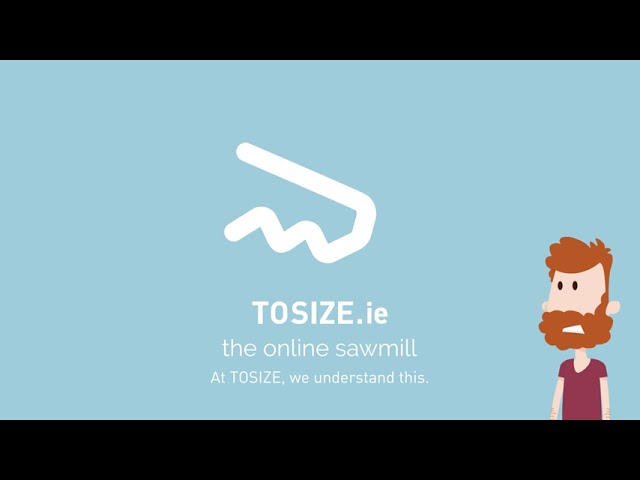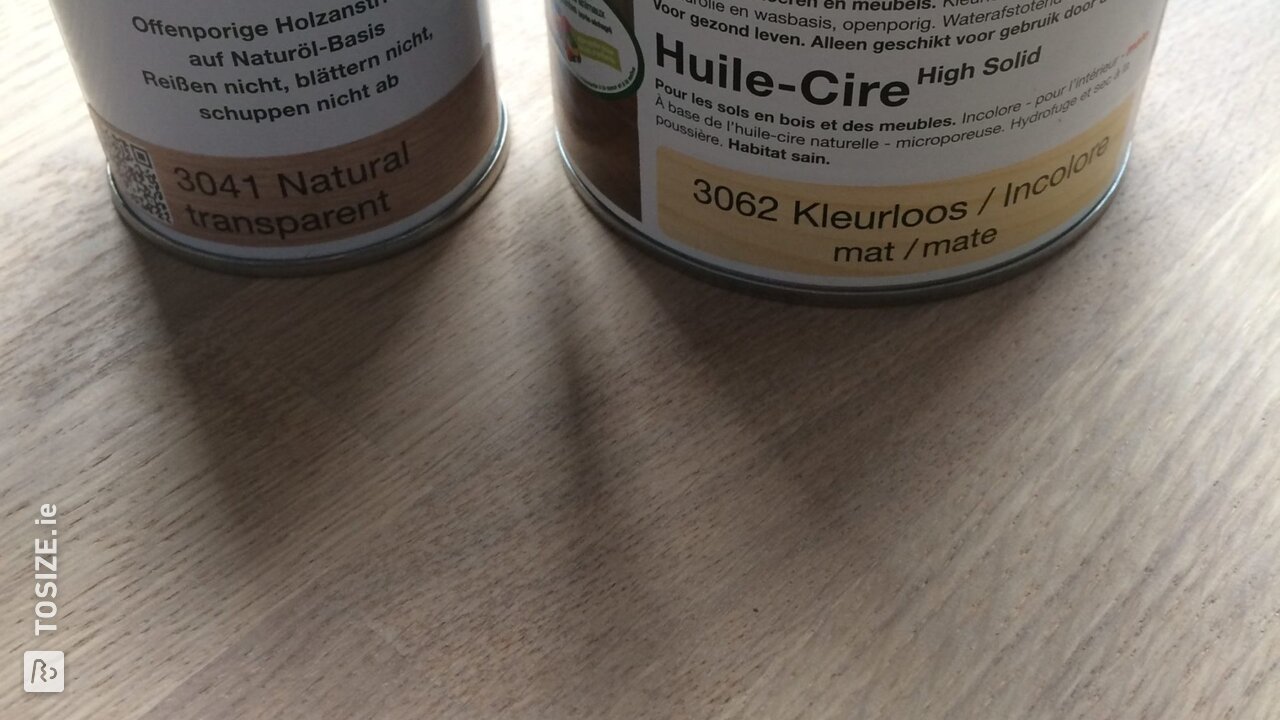 Create this project yourself with sheet material cut to size by TOSIZE.ie!
Description
We made a coffee table. For this we were looking for a suitable, natural, wooden table top. We have ordered the beautiful table legs elsewhere. We wanted an oval shape, but that is difficult to make at home with just a jigsaw. That is why we had a beautiful oak table top cut at TOSIZE.com. A blade of 26mm thick with rounded edges.
Stain oak table
After the table top was delivered to us, we roughly sanded it with 180 grit sandpaper. It quickly became very nice and smooth. We had used untreated wood before, but it quickly got dirty with fingerprints, so for this project we were well informed about oil or wax that we could treat the table with to make sure it can withstand a splash of water and becomes wear-resistant. We have chosen to treat it with two types of oil from Osmo, a transparent oil that ensures natural color retention of the table top and a hard wax oil. These penetrate into the wood and provide a matte, natural look. We applied this (only very thinly, horizontally, vertically and again horizontally) with a roller. After drying, we lightly sanded the table top with 400 grit sandpaper. Then we mounted the legs. Is beautiful right? We are very happy with the result !!
The outside dimensions
The outside dimensions of the table are 90.0 x 60.0 x 45.0 cm.
Experience with TOSIZE.com
We are very happy with TOSIZE.com's fast and clear service. Clear website with clear options and choices. That immediately gave us ideas and inspiration. Fast delivery.
What others made with Timber panels