Converting an existing cabinet with our gray furniture panel, by Harrold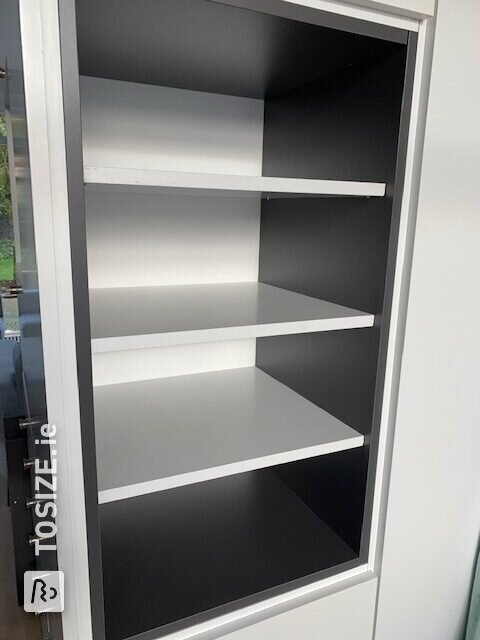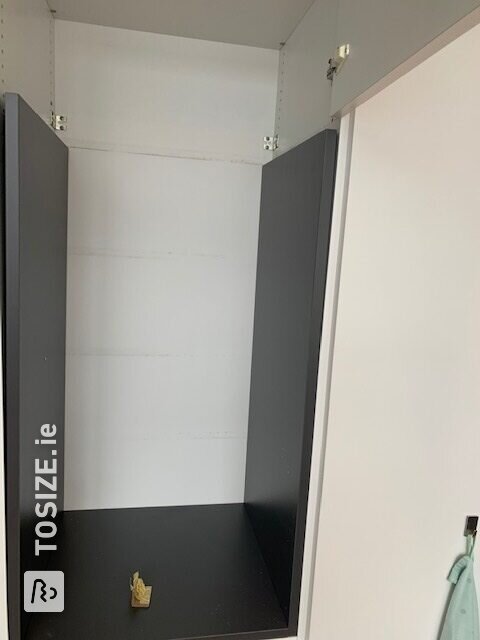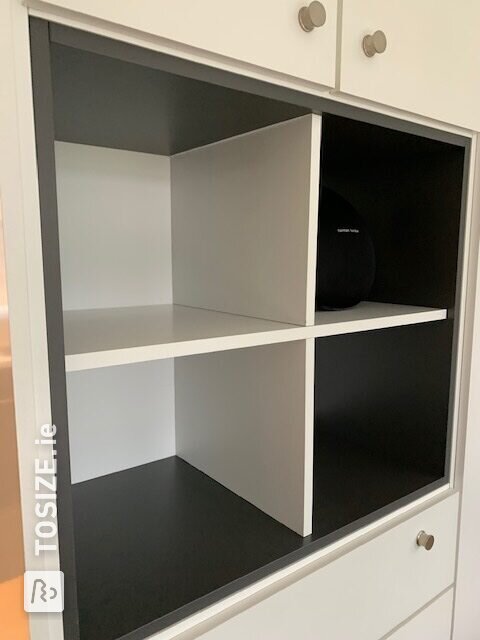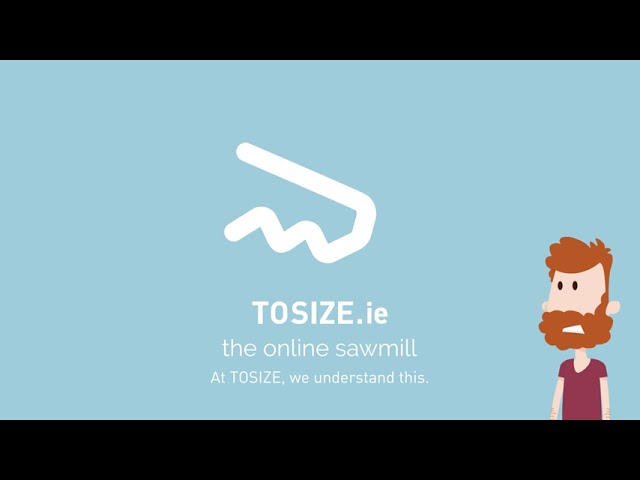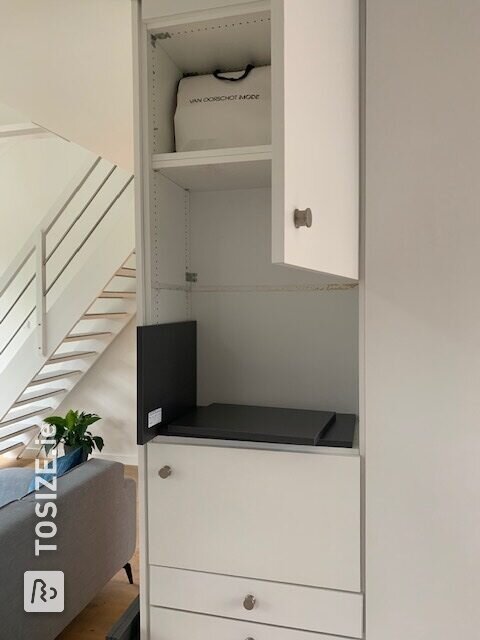 Create this project yourself with sheet material cut to size by TOSIZE.ie!
definition
In our house there was a cupboard in the kitchen that was made up of furniture panel. To give this cabinet a new look, I ordered a number of furniture panels in gray color. I glued these in the existing open compartments and thus gave the cabinet a completely new and modern look.
DIY: pimp the cupboard with furniture panel
Because the cabinet washes an existing cabinet and not all shelves were set at right angles, I had to order many different sizes. These were delivered perfectly to size, making installation very easy. Each shelf was also provided with a sticker with dimensions, which made the assembly very easy for me. I blindly mounted the shelves in the existing compartments. Secured with mounting kit / dowels. Then I sealed the seams with dark gray plumbing kit.
The dimensions of the shelves
Ordered various sizes of boards. 94.3 x 43.3cm / 54.4 x 48.3cm
Experience with TOSIZE.com
The sizing of the material is perfect! Very well packaged and each shelf had its own sizing sticker!
What others made with Furniture boards