Corridor for meter cupboard in MDF on wheels, by Gilles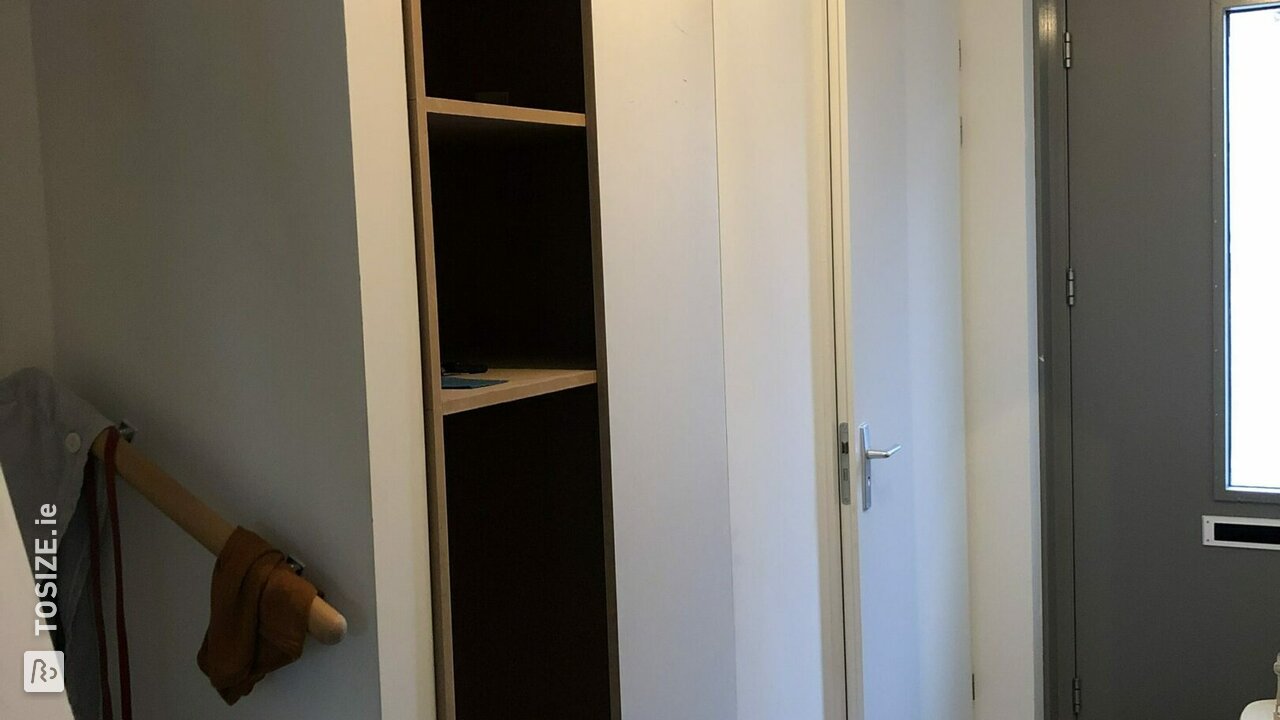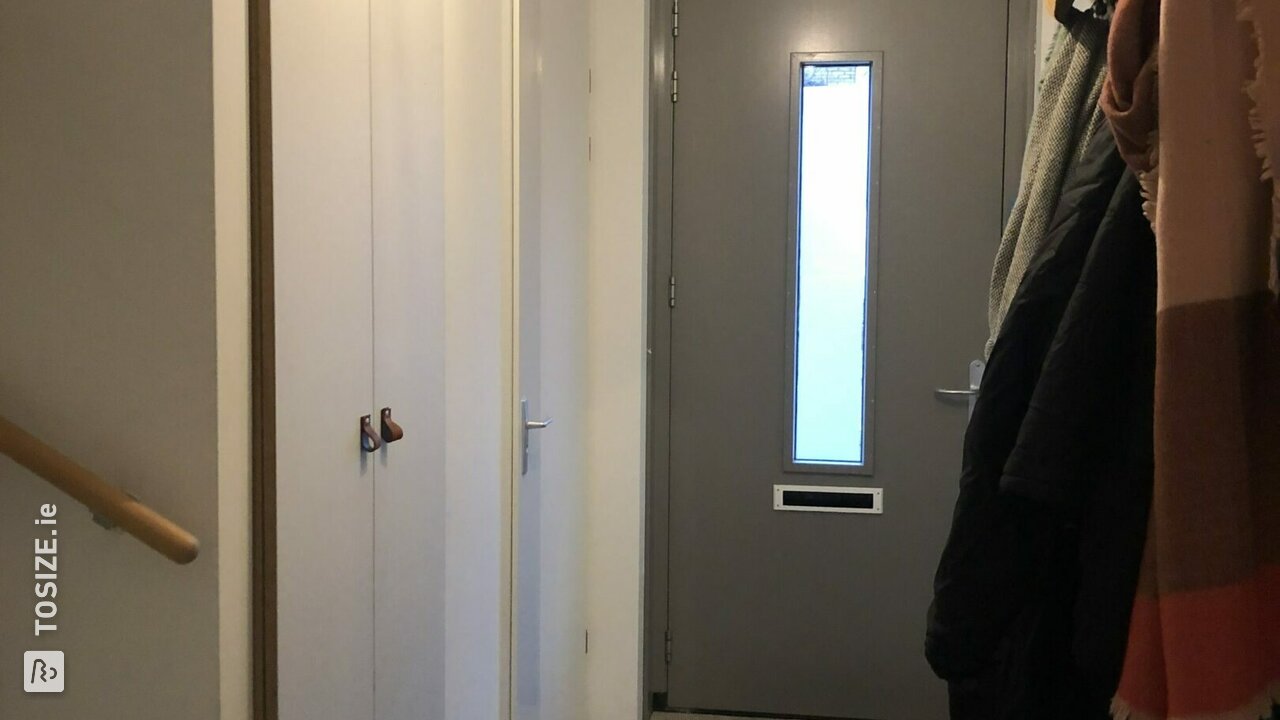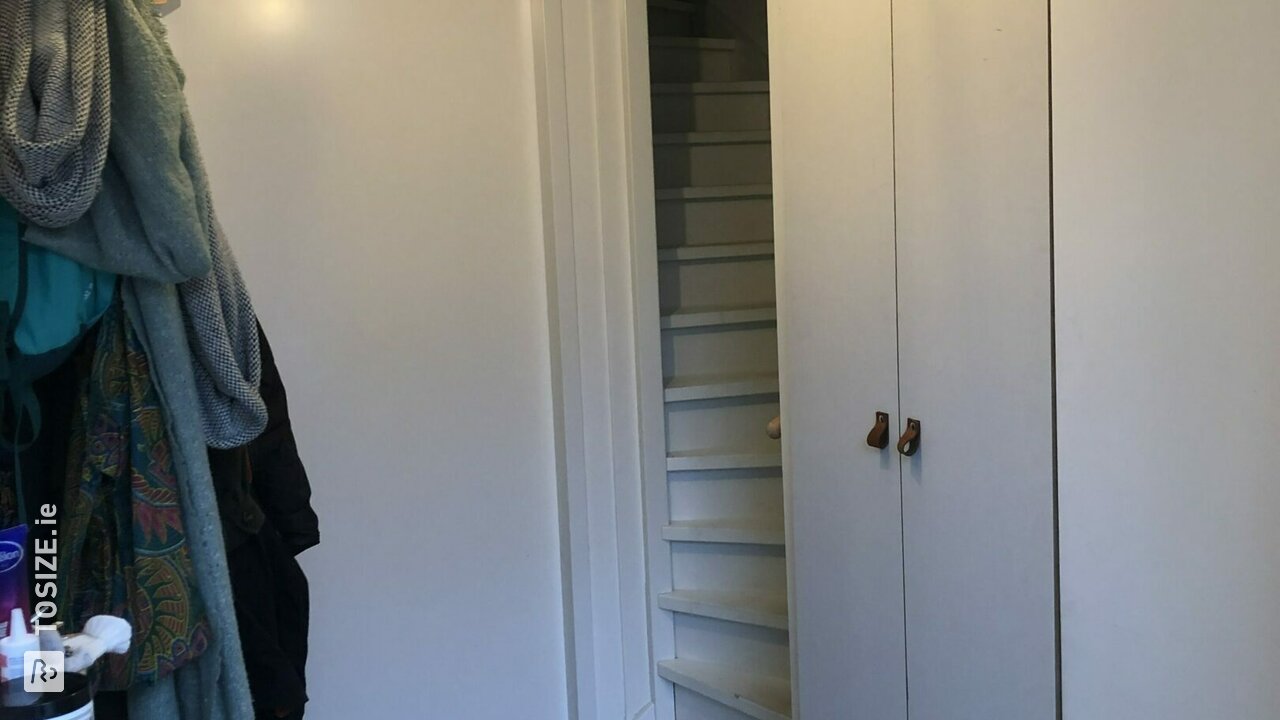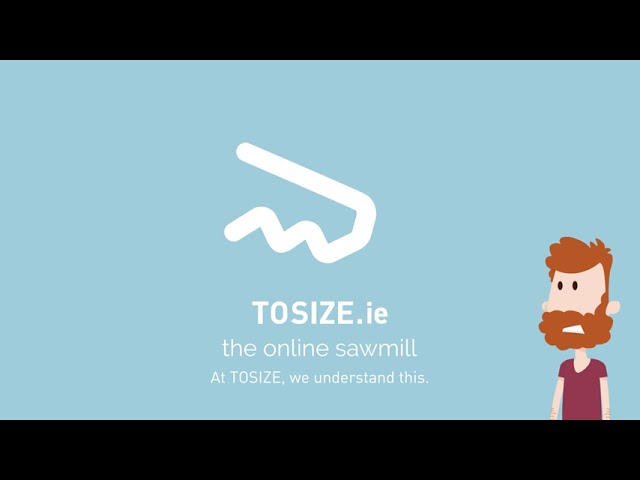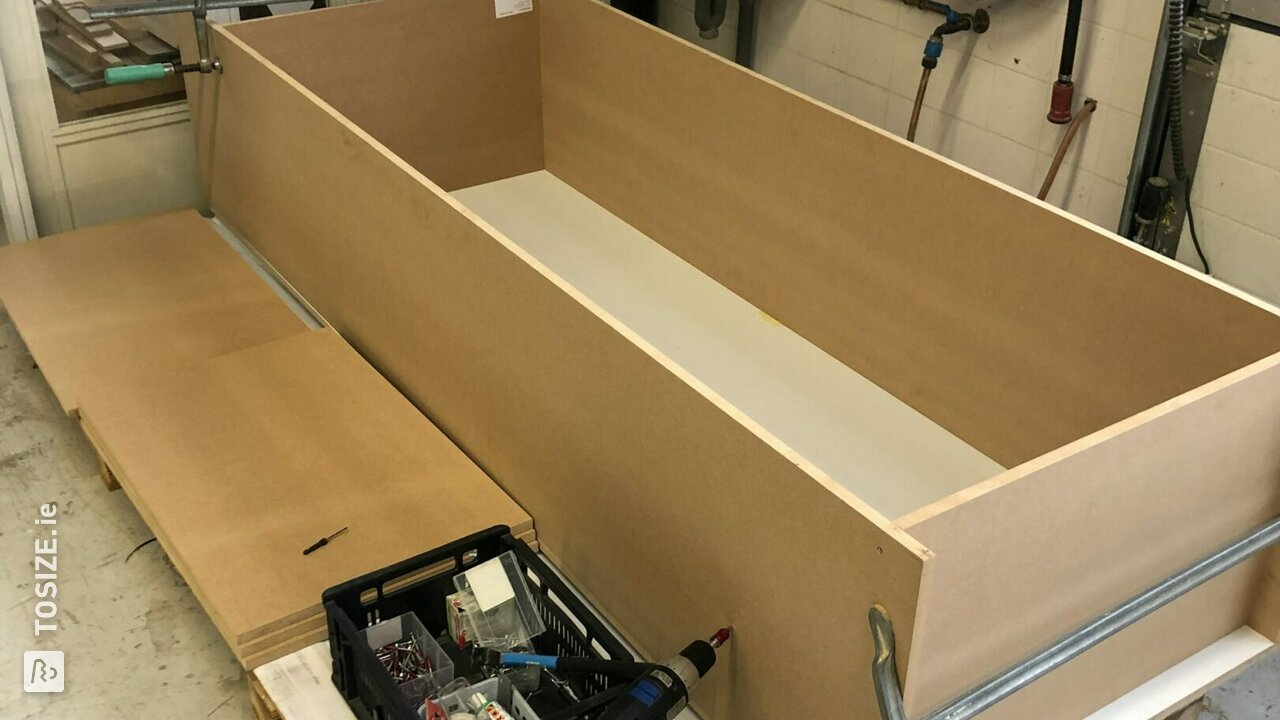 Create this project yourself with sheet material cut to size by TOSIZE.ie!
definition
A high hall cupboard with doors, which is placed directly in the niche in front of the meter cupboard. In a small house with limited space, this is a smart way to get extra storage space.
Creating storage space with MDF
After measuring (not carefully enough), I drew the cabinet in Sketchup. This mainly to arrive at the exact inner size. The division is made on the basis of things that we want to put in the cupboard, such as a vacuum cleaner and paper bin. After delivery of the material, the whole is completely screwed together. A thin sheet of MDF is nailed to the back for reinforcement. The feet of the cabinet are heavy castors. This gives the possibility to roll this very heavy cupboard out of the niche and to be able to reach the meter cupboard. The wheels are mounted on horizontal beams. These are screwed into the side panels so that the weight is evenly distributed. Hinges are from the Gamma. Unfortunately, no mold is included, so it was just a matter of measuring to get it perfect.
The dimensions of the project
50.0 cm deep, 80.0 cm wide. 1 whole plate size high.
Experience with TOSIZE.com
Very nice ordering process. I would like to see MDF covered with HPL in the panel materials. And even better would be veneered MDF.
What others made with MDF