Country style interior shutters in the dormer, by Gerard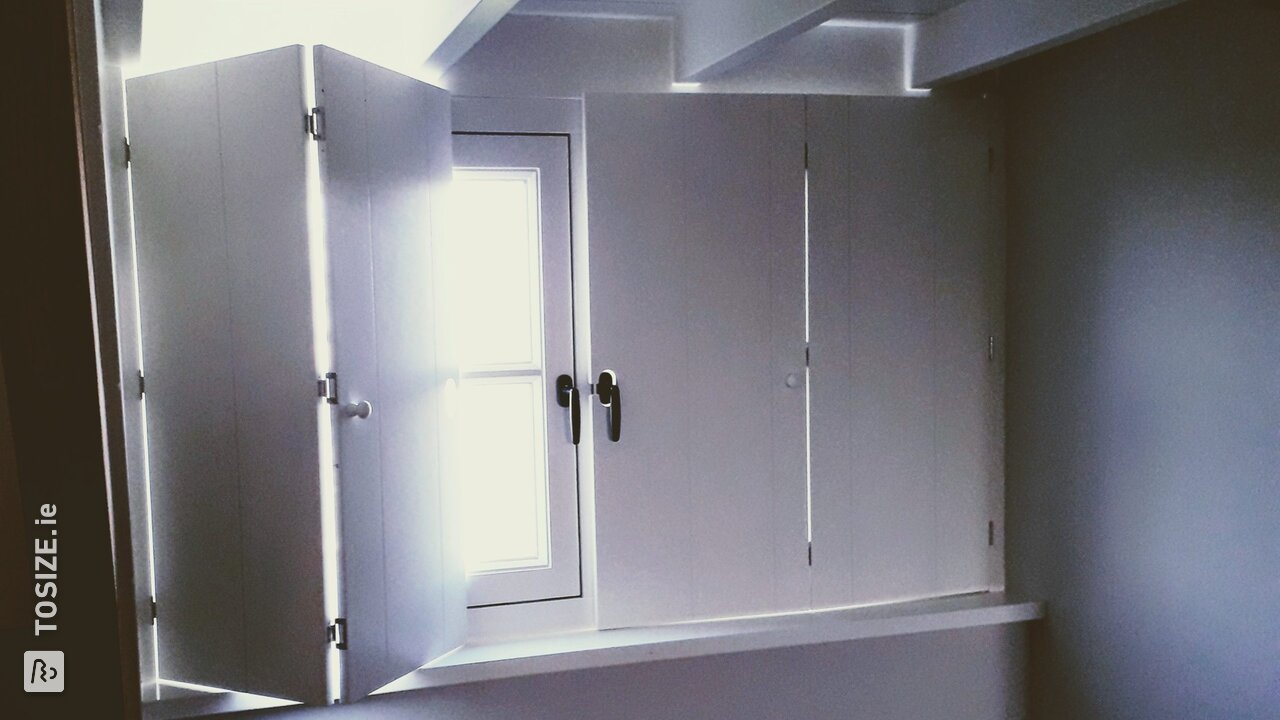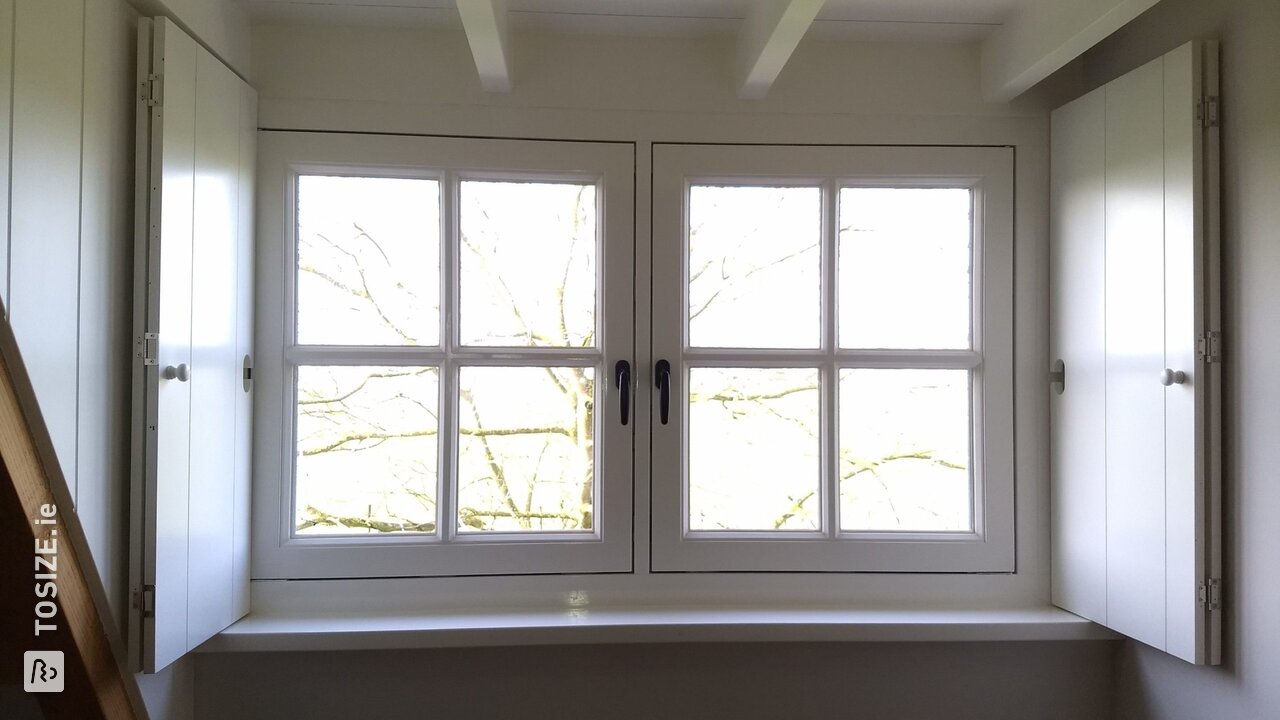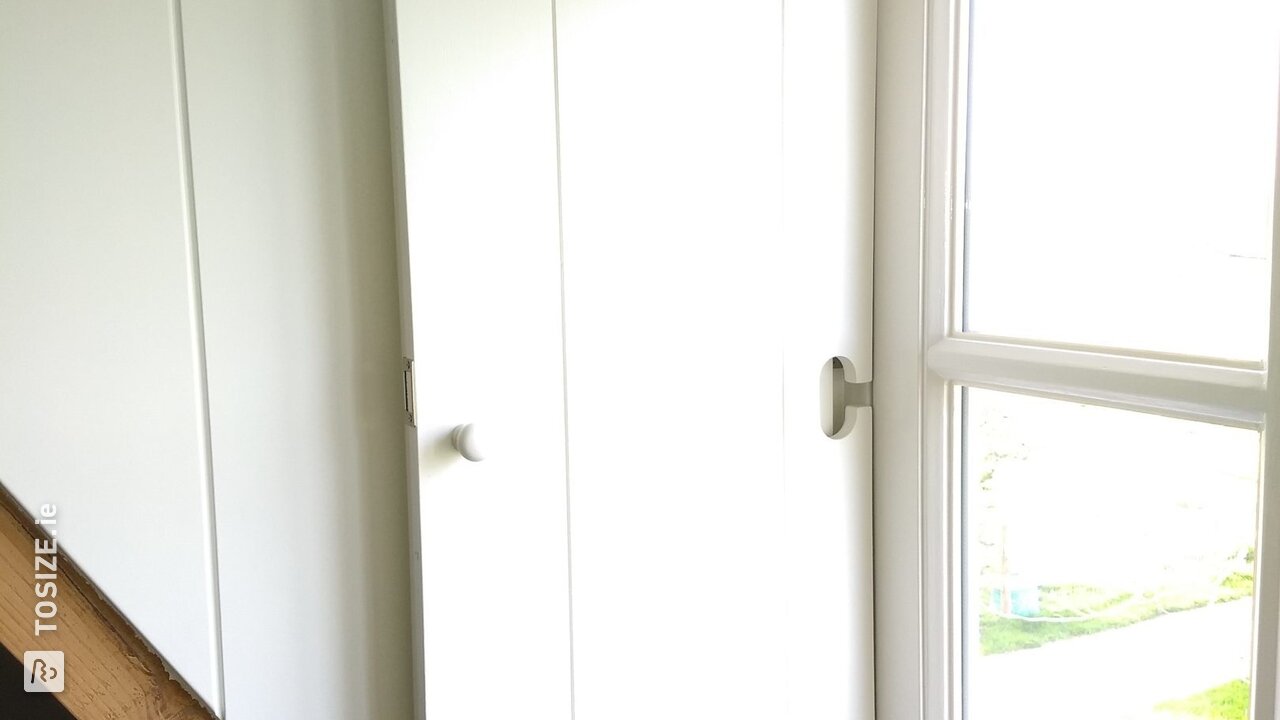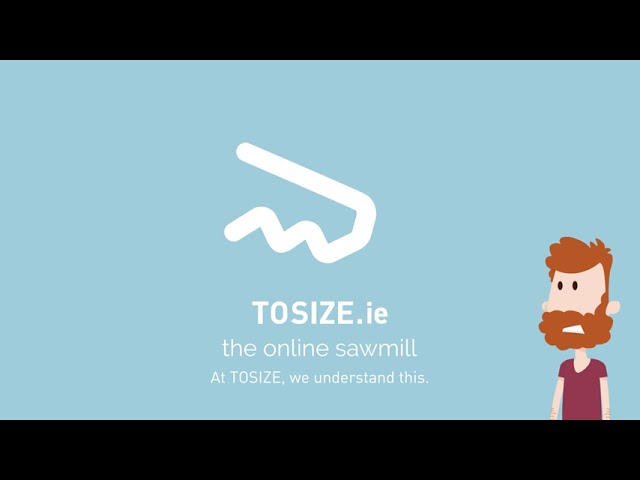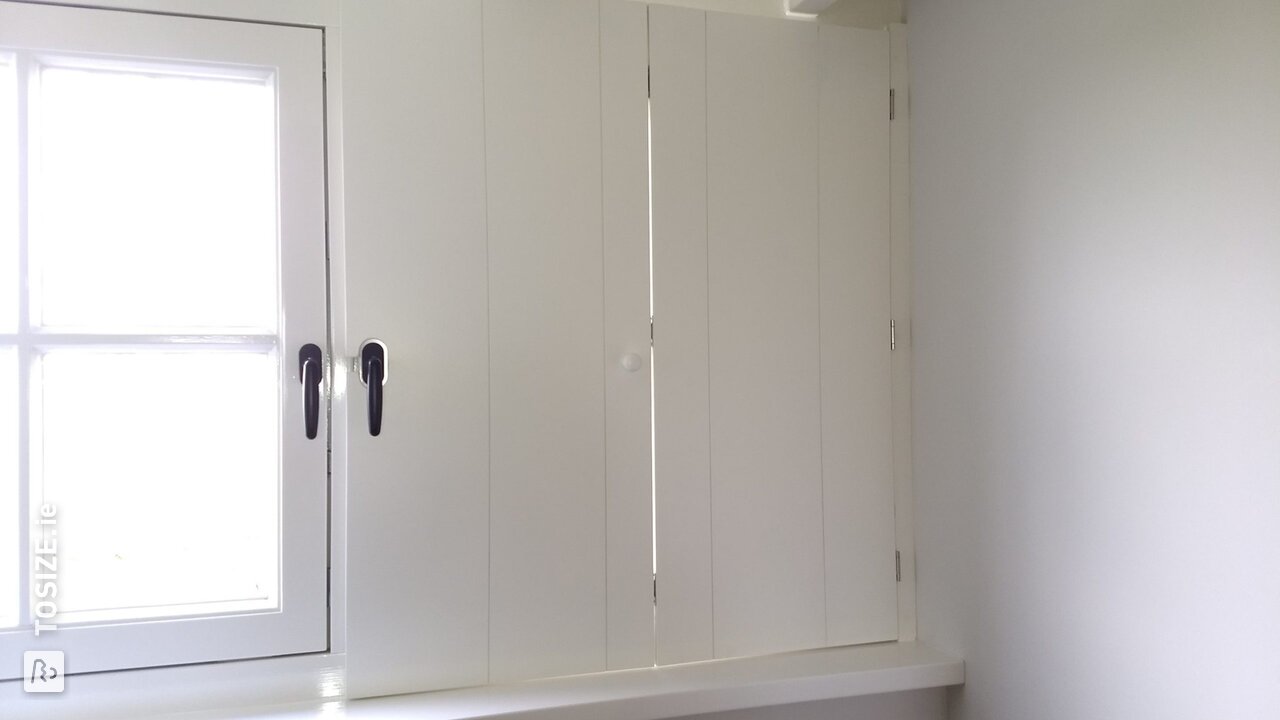 Create this project yourself with sheet material cut to size by TOSIZE.ie!
Blackout shutters for the dormer
Because which blackout is useful for this dormer with beamed ceiling and tilt and turn windows? Eventually my wife came up with this idea: It had to be interior shutters! Completely blackout at night and during the day. The shutters can be completely folded so that the windows can be opened if necessary. In terms of style, they also fit perfectly with the house, a farmhouse in country style.
How do you make rural shutters?
First, the desired width of the shutters was determined. The shutters consist of 2 hinged parts and frames to which they are attached. The outer hinged part made slightly wider so that the shutters, when folded, cover the frames. Then ordered the different parts from
TOSIZE.com
and get to work. Plywood poplar primed was used to ensure that the shutters do not warp and do not become too heavy. In the hinged parts a line was milled to make it look like planks, a recess cut out for the window handles and a small button mounted to make it easy to fold. Then painted the parts and mounted together with small shutter hinges. Then mounted the frames of the shutters on the frame of the dormer and ready!
Finished format: What are the outer dimensions?
There are 2 hatches of 104.5 cm high, one hatch is 85.0 cm wide, the other 94.0 cm.
Experience with TOSIZE.com
Great product and service for the right price. The various sawn parts were exactly to size as ordered. When picking up my order (TOSIZE.com is fairly close to my work) I was also given a super friendly service. I am more than satisfied!
What others made with Plywood