Espresso bar sideboard made of solid oak wood, by Khanh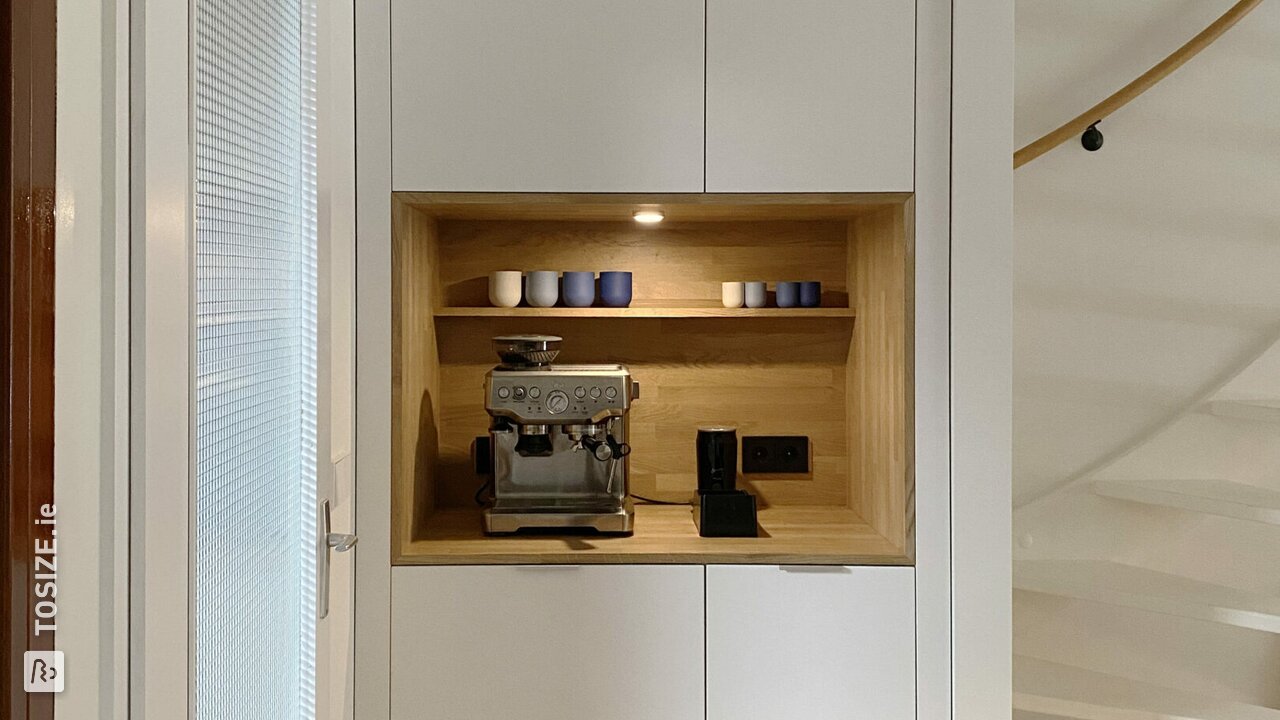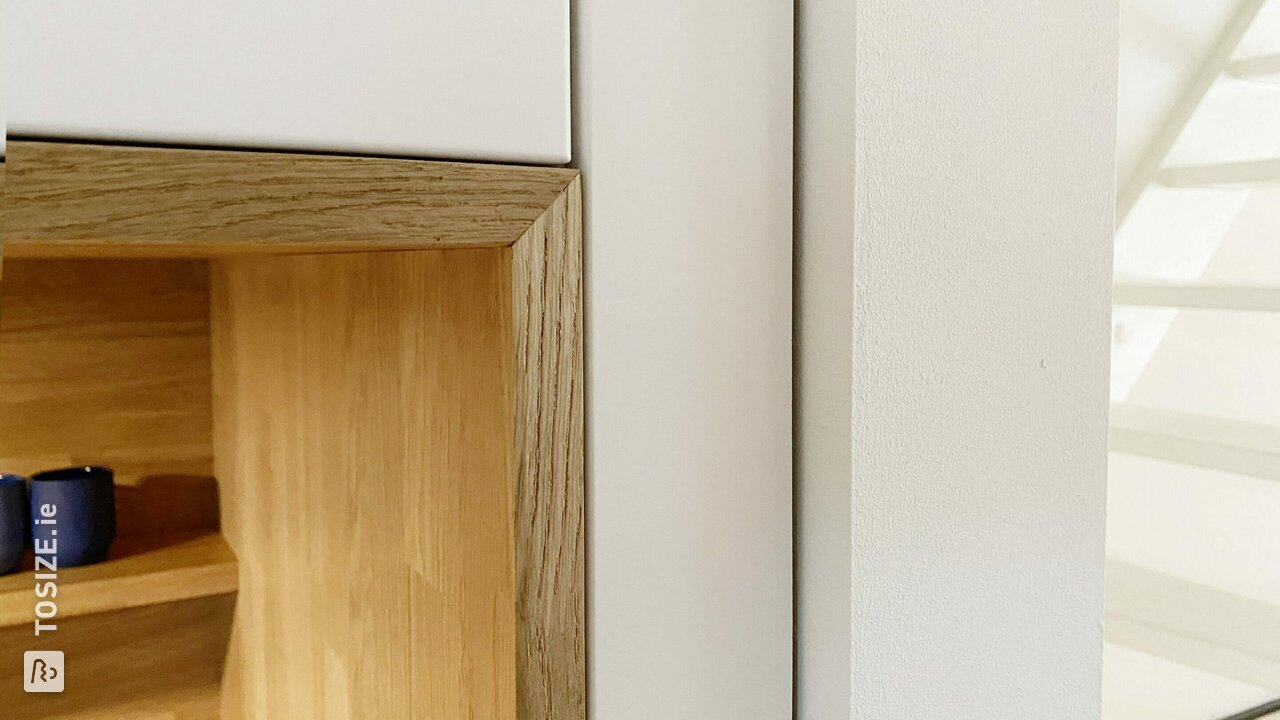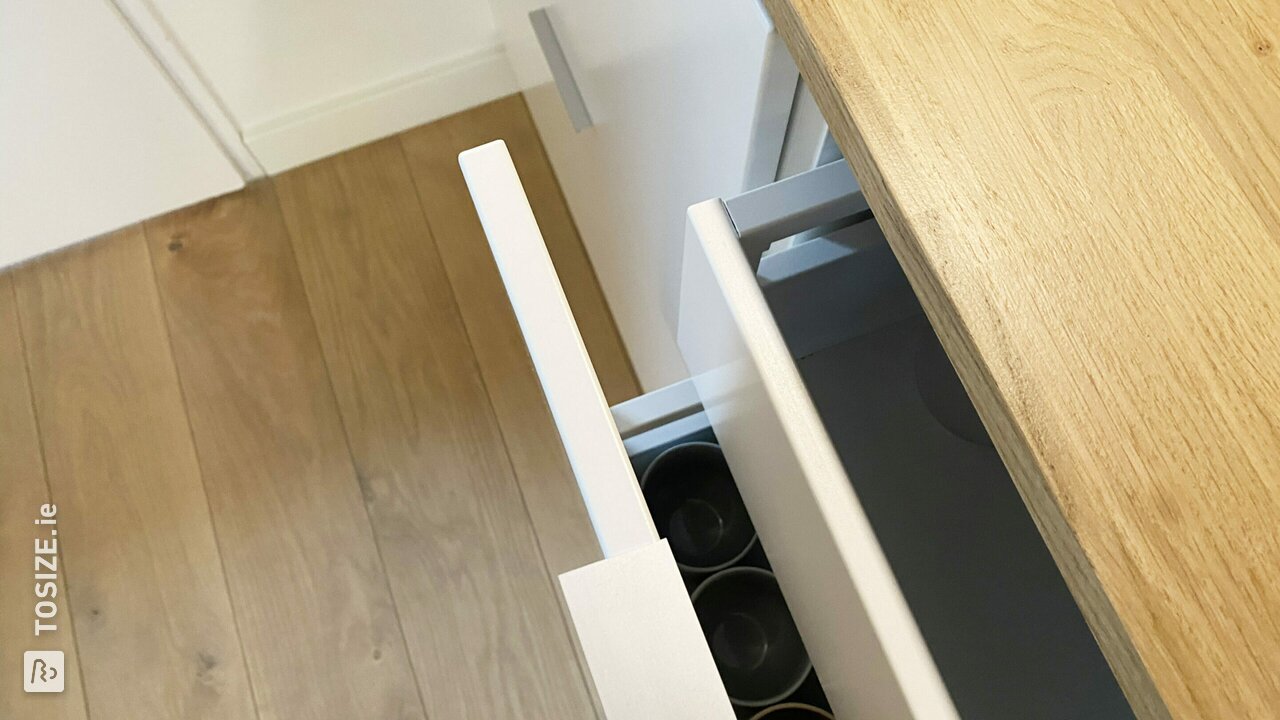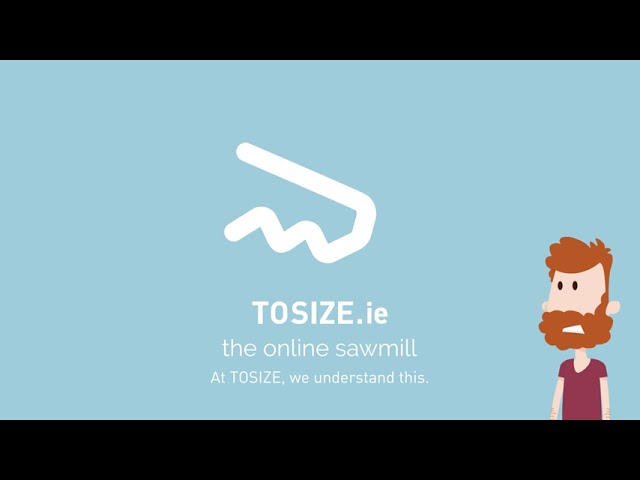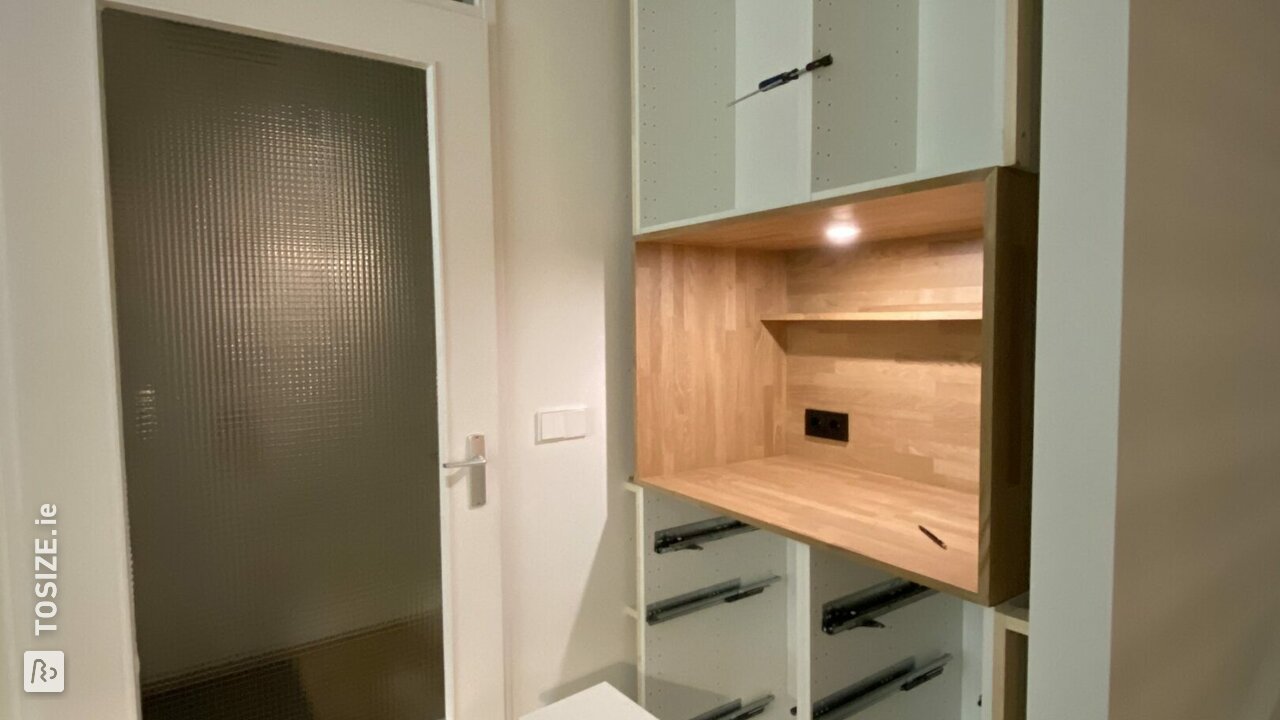 Create this project yourself with sheet material cut to size by TOSIZE.ie!
definition
After buying our new house, we wanted to expand our kitchen with a sideboard including space for an espresso machine. An unused alcove next to the stairs in our living room was perfect for this. Before a cupboard could be realized, the banister had to give way and a concrete plaster wall was placed.
Create warmth with oak
Ikea is very smart when it comes to making efficient use of tight spaces. That is why we chose Ikea Method cabinet elements to base our sideboard on. For the solid wooden part I used the saw service of TOSIZE.com. These are mitered and the wood parts are connected to each other by means of slats and wood glue. Due to the clumsy size, no glue clamps could be used, so tension straps offered the solution. The plate for the back wall has started to work slightly so that it did not fit seamlessly, so a number of screws were used as extra strength. In addition, 4 hollow wall recessed boxes were installed at the back so that the cabinet could be supplied with electricity. Very handy if there is an espresso machine. Several layers of Glitsa Parquet Lacquer were used for the finish. Very pleasant paint that works well and easily. Several times sanding and painting is required for a nice and smooth result.
The dimensions of the project
100,0x70,0x60,0cm (BxHxD)
Experience with TOSIZE.com
Sawing service is brilliant! Nice business model, I wish I had come up with this myself. Prices are reasonable and the service is top notch! If there were a wider choice of materials, it would be great. E.g. HPL colors from Baars Bloemhoff.
What others made with Timber panels