Foldable workstation made of Multiplex Birch, by Ate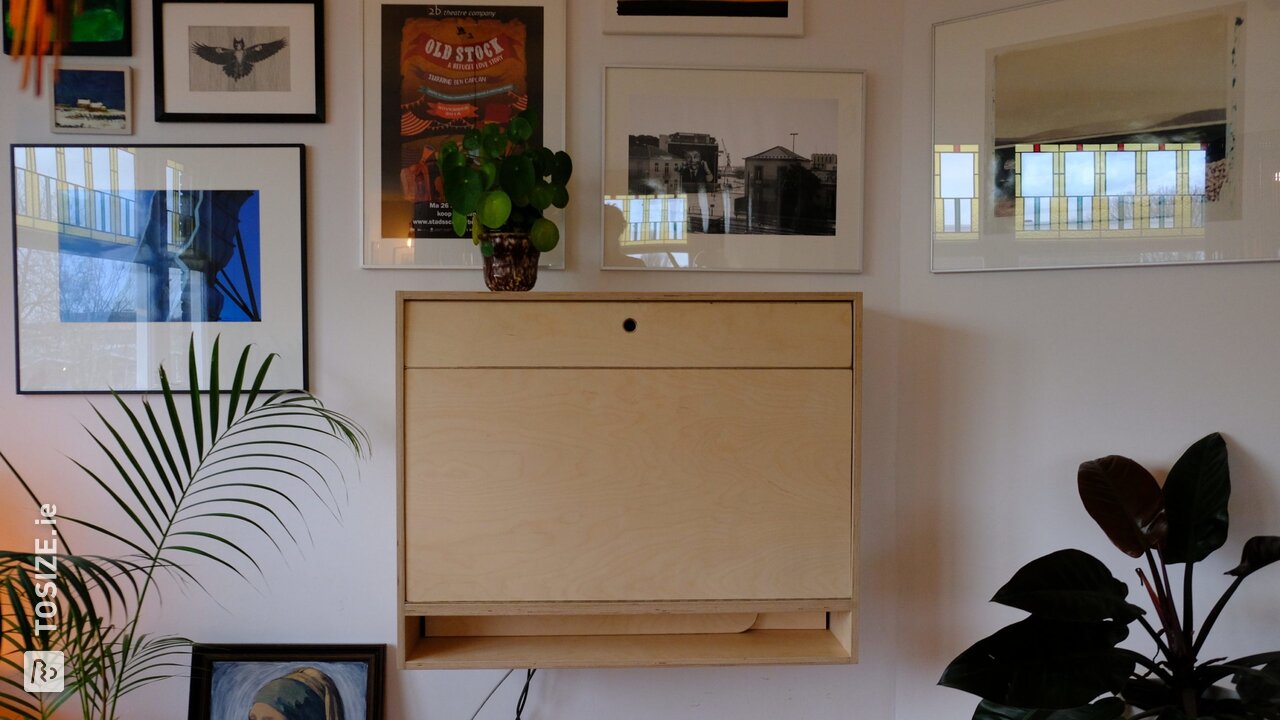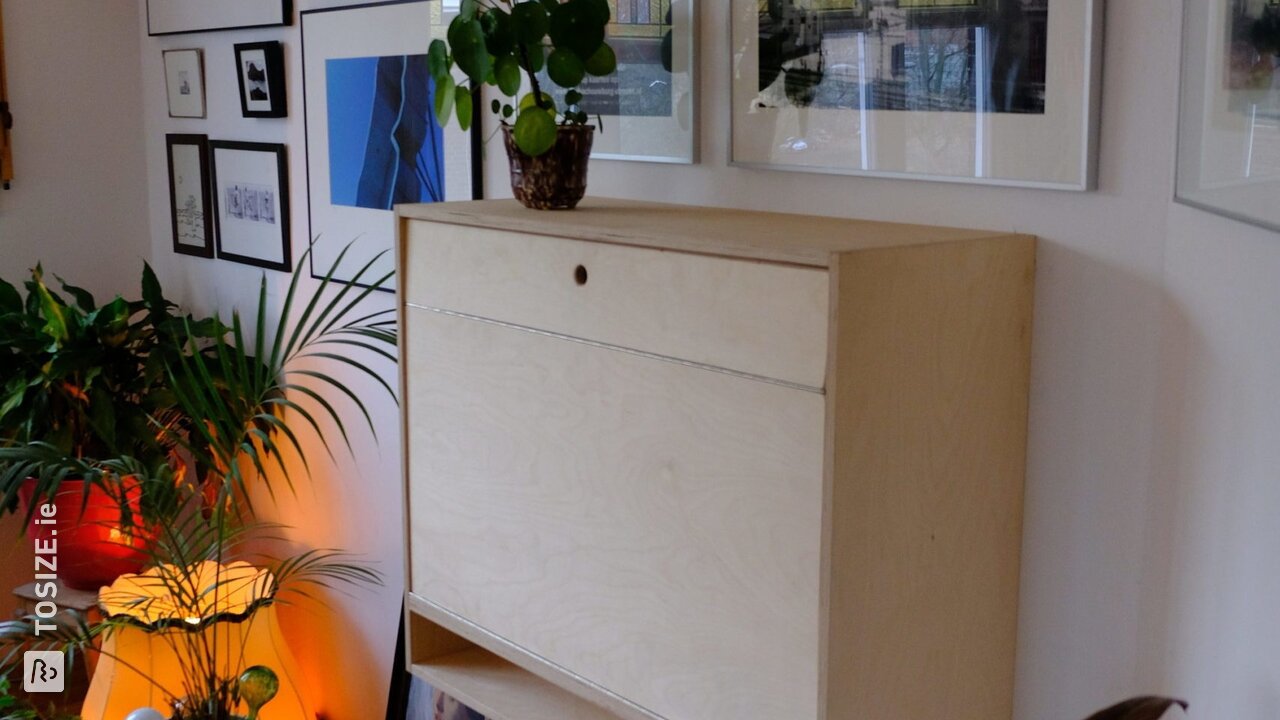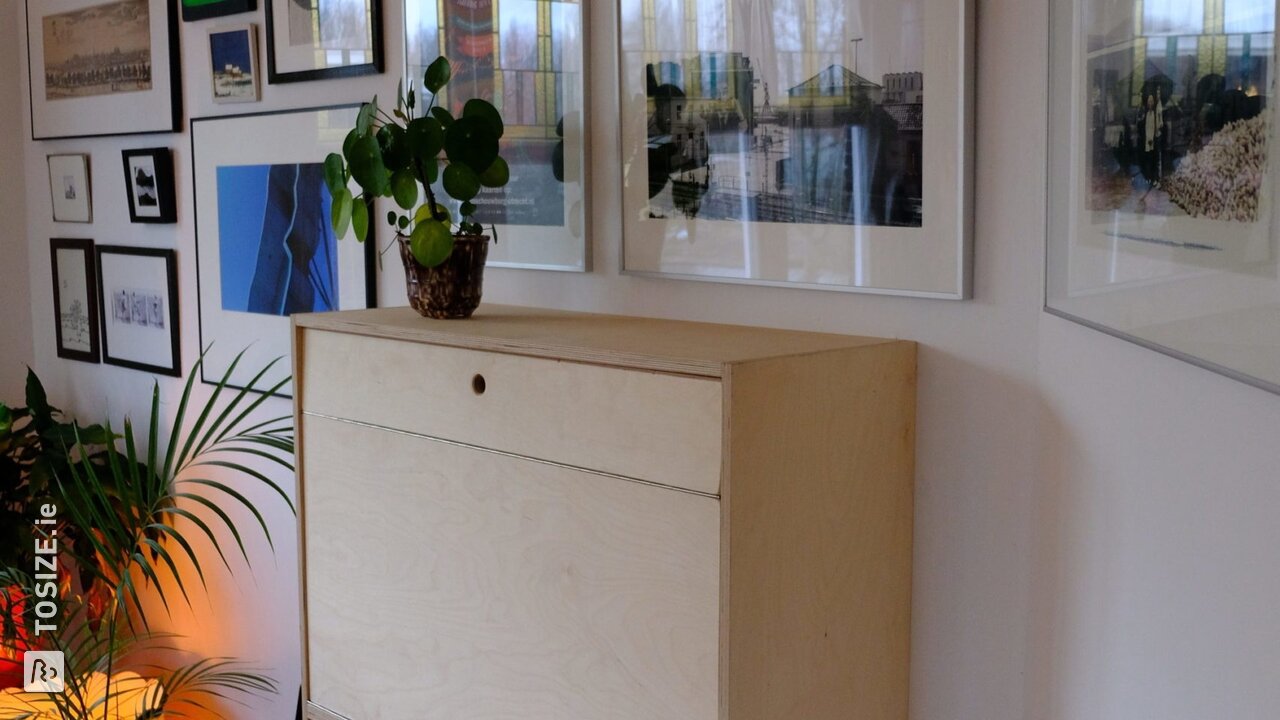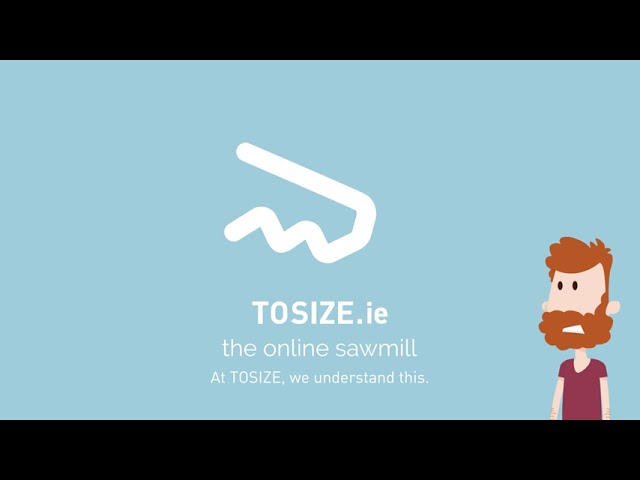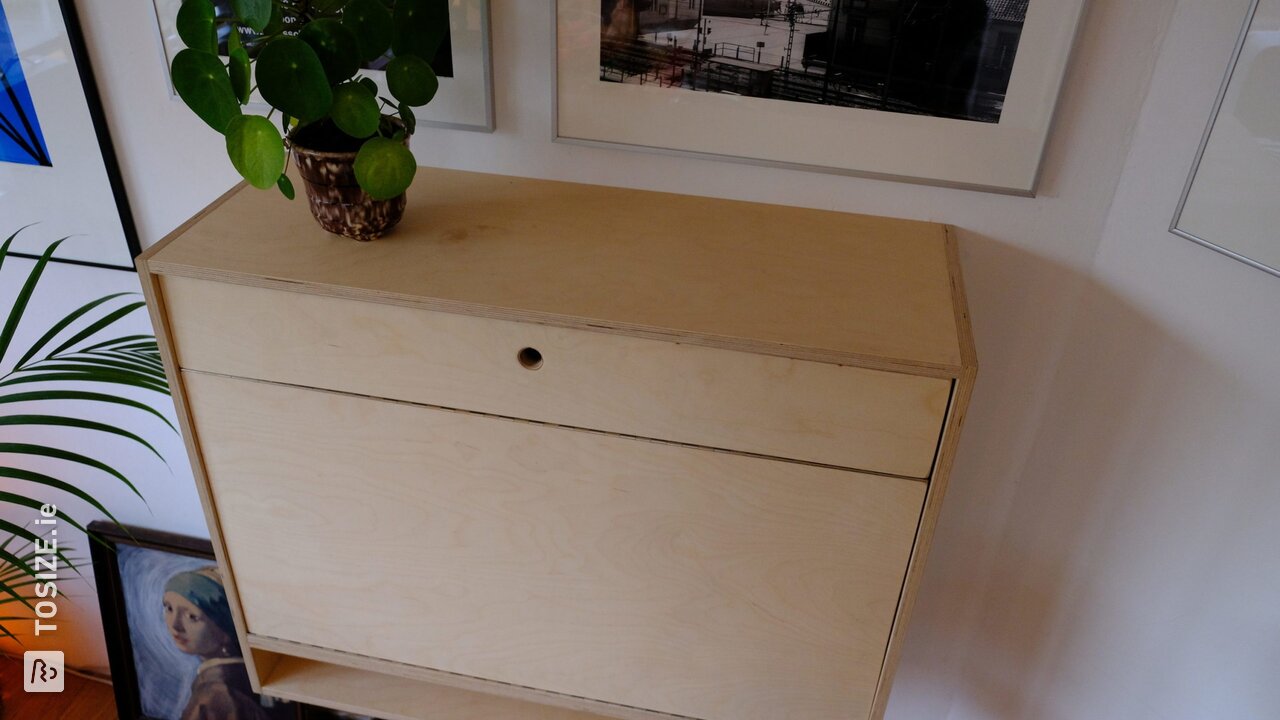 Create this project yourself with sheet material cut to size by TOSIZE.ie!
Description
We wanted a pleasant workplace for our living room, but not a large screen in the living room. For this we have made this piece of furniture, containing a complete PC.
How did you make the desk?
The furniture consists of birch plywood of 27mm (worktop) and 18mm (the cabinet itself). All plates are cut to size, I sawed out and milled the necessary holes myself. The whole is made together with slats and wood glue, so that no screws are visible on the outside. The built-in PC has water cooling and is fully built-in. The support arms for the worktop revolve around two steel tubes, which are integrated in the furniture.
What are the measurements?
Height 86.0 cm x Width 91.0 cm x Thickness 33.0 cm.
Experience with TOSIZE.com
The ordering process went very smoothly, I had ordered quite well in advance and was able to adjust a few sizes without any difficulty. If I were to do it again I think I would spend a little more time on the design and have all the holes cut to size.
What others made with Plywood