Hall cupboard in niche, Ikea besta hack, by Karin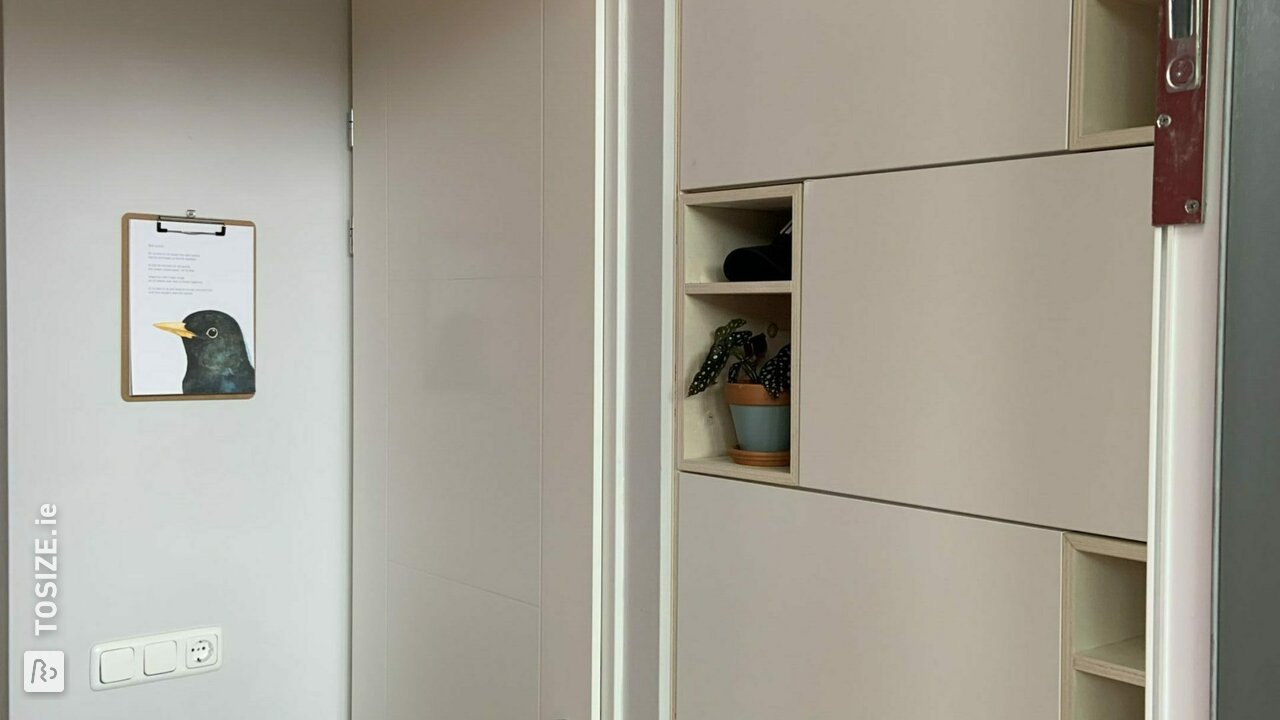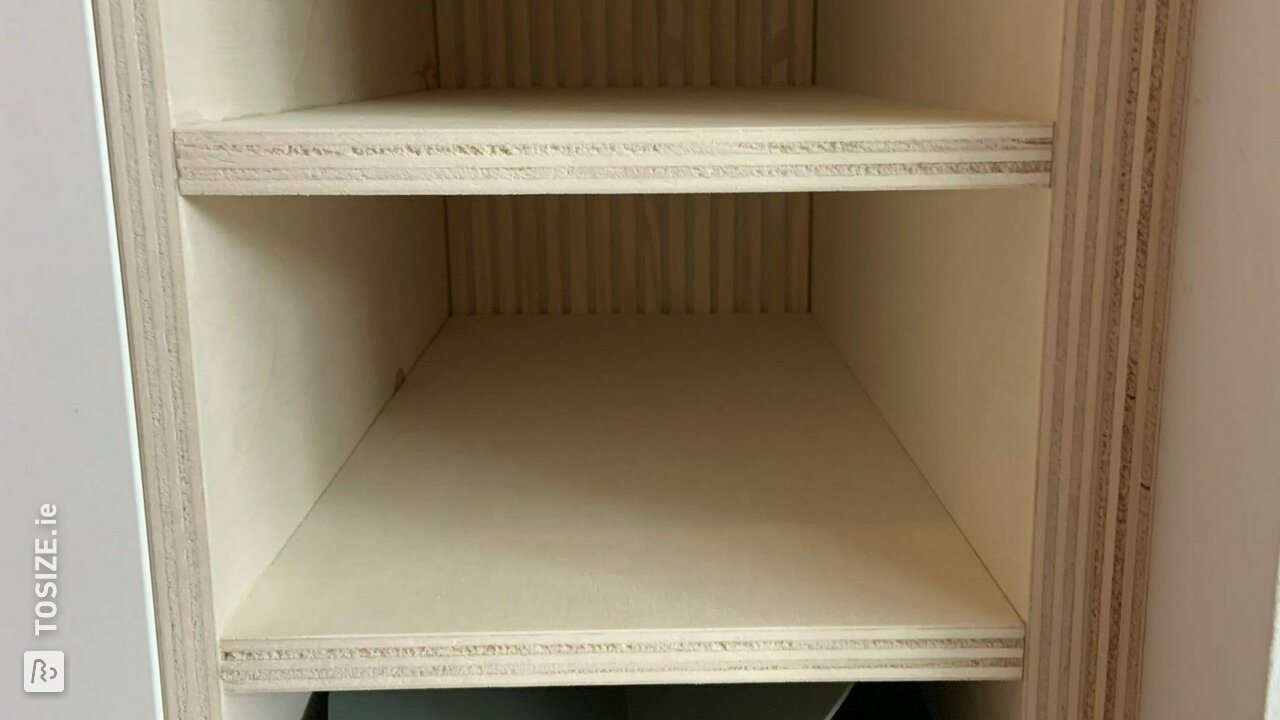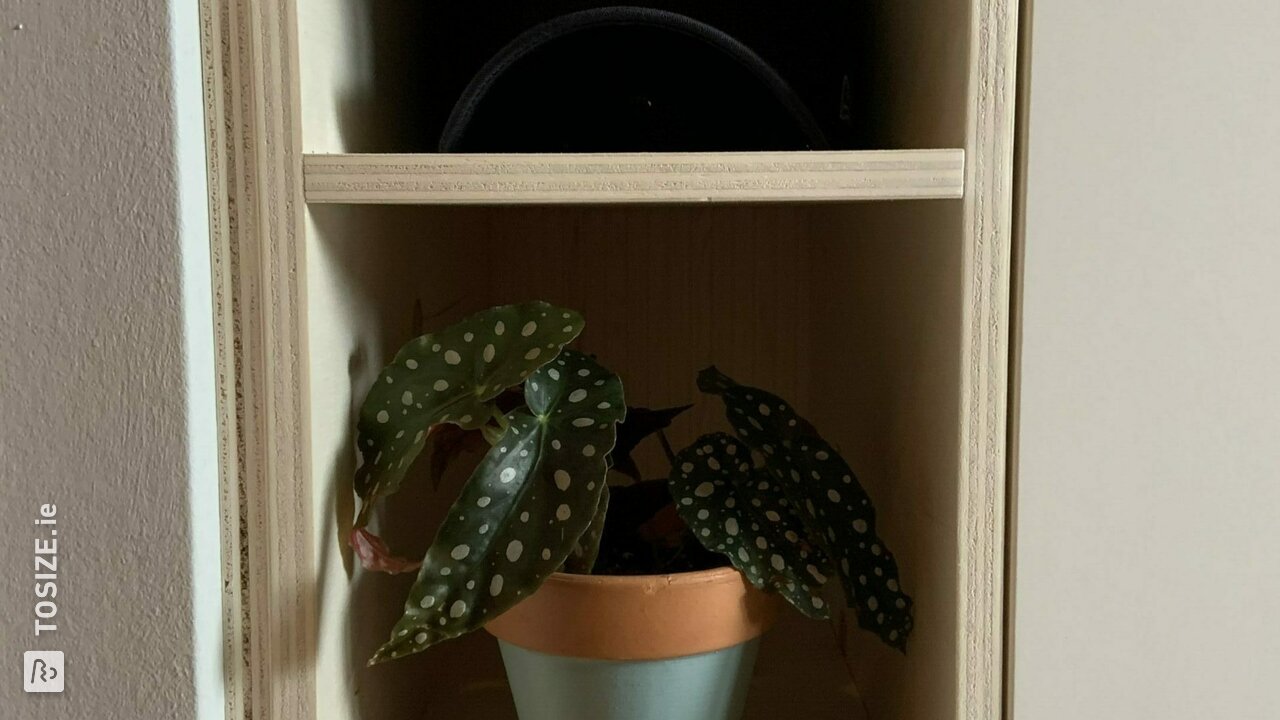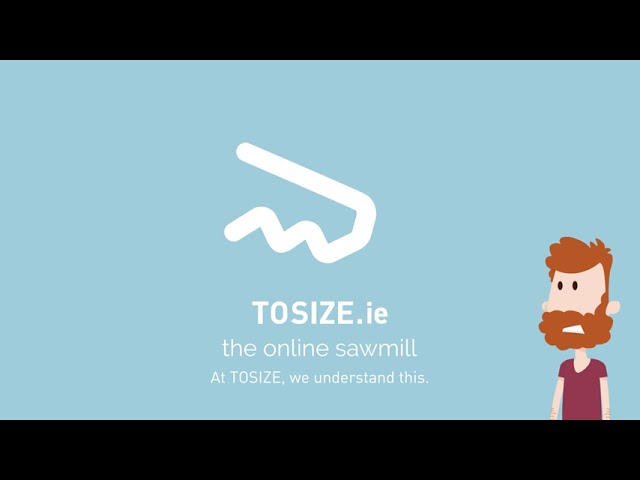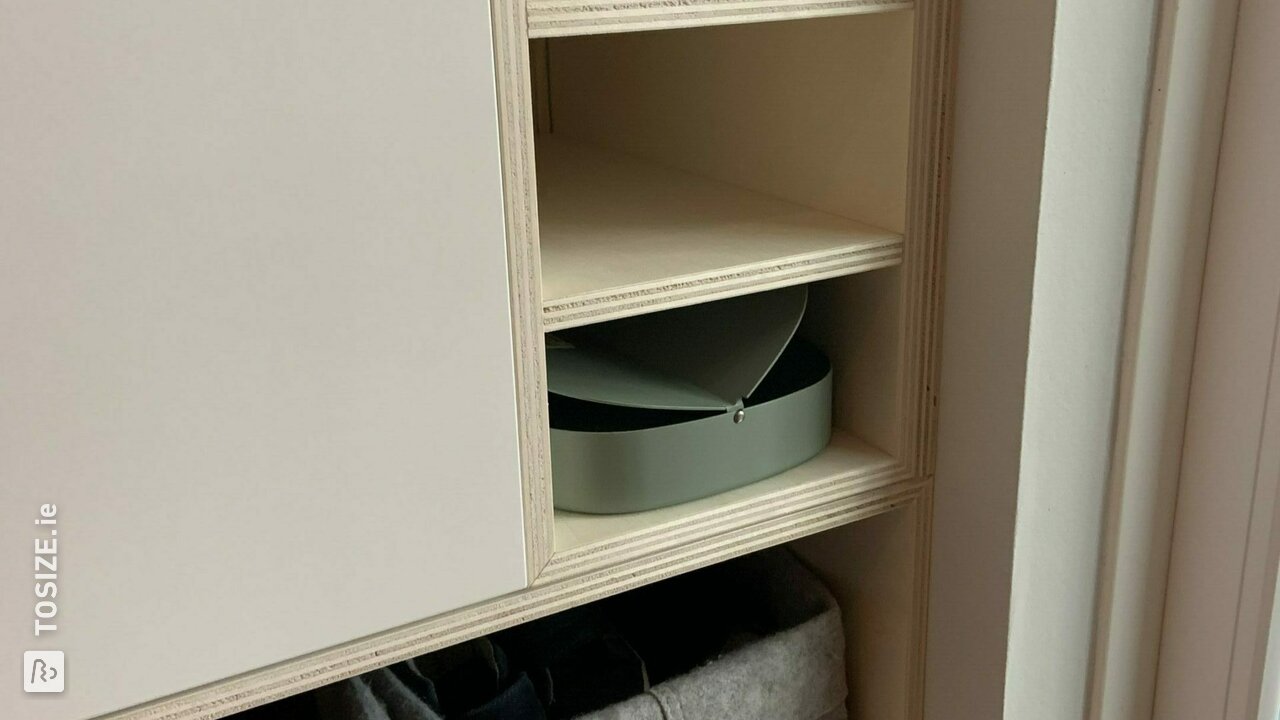 Create this project yourself with sheet material cut to size by TOSIZE.ie!
definition
Next to our front door is a niche with the underfloor heating installation at the bottom (behind a white hood). Above it was a coat rack that we could not use much. I wanted storage space for shopping bags, scarves and gloves and the children's shoes. I mounted 4 Besta cabinets and made open boxes between them. The whole is framed with multiplex.
Customized solution for in a niche
I first mounted the Ikea besta cabinets, using a suspension rail. I had already ordered the wood before that, but afterwards I should have done that better after assembling. For example, the Ikea cabinets turned out not to be 38 high (as stated in the description) but 38.5 cm. Fortunately, this small deviation is ultimately not noticeable. First I put the boxes together, because I had everything cut in miter, this was very easy. Pay close attention when ordering in miter, I had exchanged the long side for the short side for one part and then had slanted sides at the front ... so I had to order a number of parts again. I left the compartments overnight with glue clamps. Then I put the parts of the bottom compartment (handy for children's shoes) and the conversion in the cupboard. I have not tightened these further because they are clamped tight. I left the conversion on the sides shallow because you only see the front anyway. Saves some money on costs. I did not glue the bottom compartment, it rests on the installation for the underfloor heating. This way, the box can also easily be removed if something needs to be done about this installation. Finally, I made the back of the boxes from narrow slats, which I glued to thin mdf.
The dimensions of the cabinet
86.5 wide and 177.0 cm high.
Experience with TOSIZE.com
Again very satisfied! It's great that you can do these kinds of projects without too many tools. Precisely cut to size and everything neatly packed. Good ordering module. A suggestion, when filling in the long and short side, the system does not automatically correct it if you turn it over. So you can enter 50 for short side and 30 for long side (while that is the other way around). By subconsciously filling this in incorrectly, I was left with parts that were mitered on the wrong side.
What others made with MDF and Plywood