Make your own oval desk and / or table with copper-colored base, by Jamie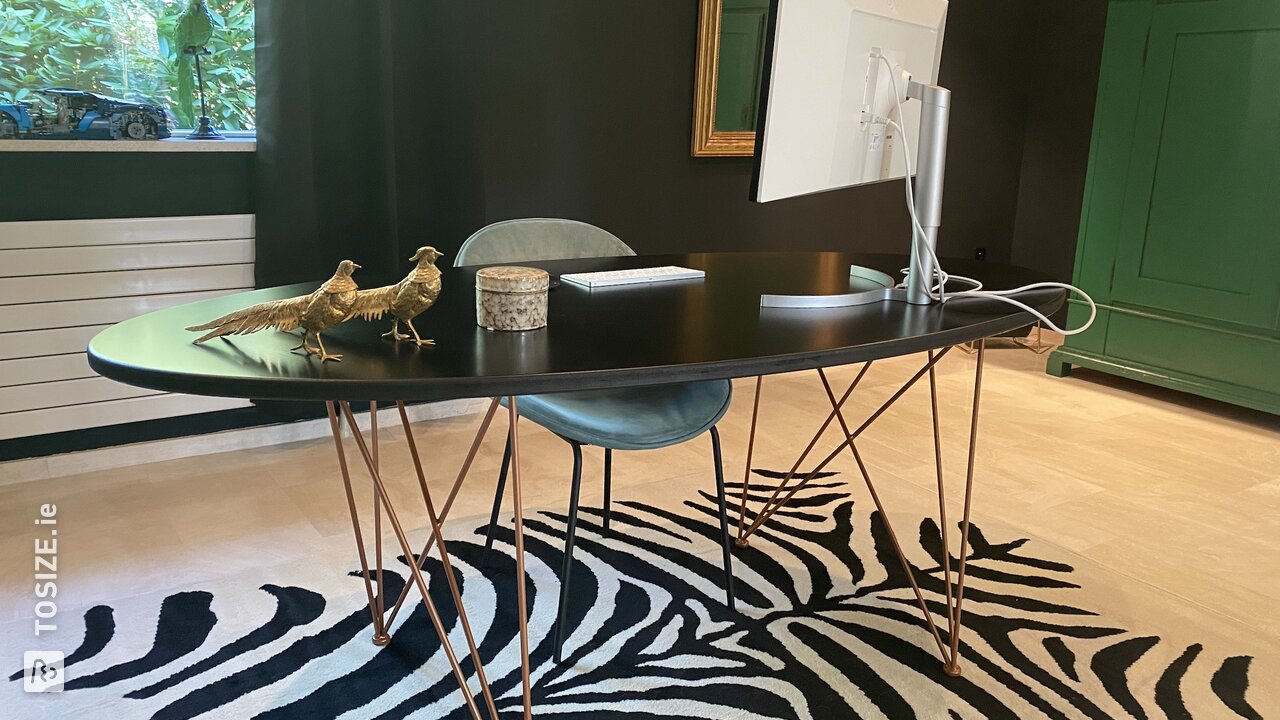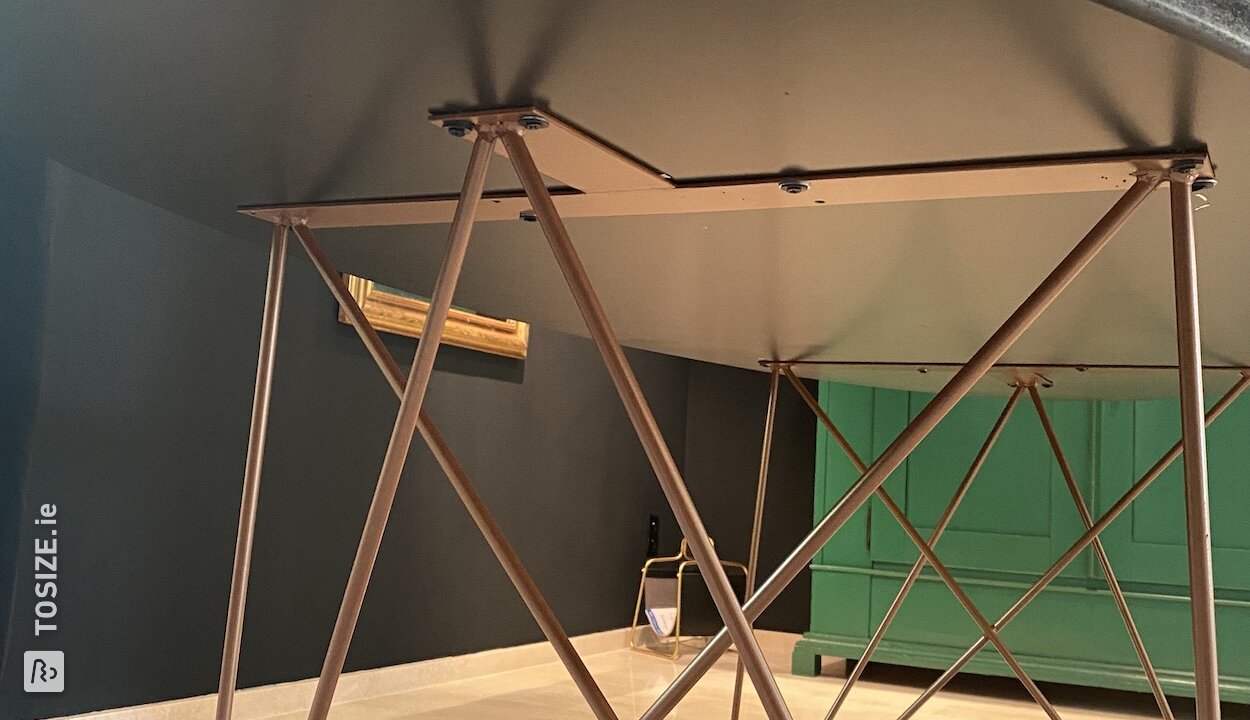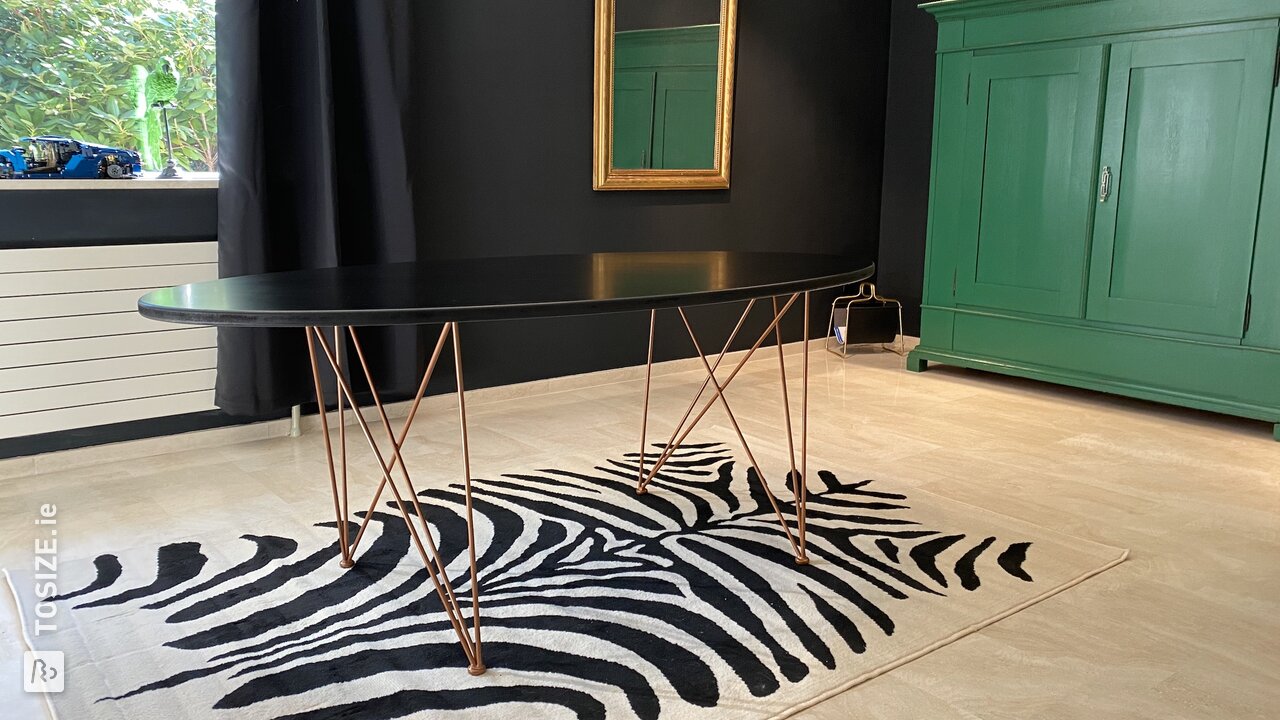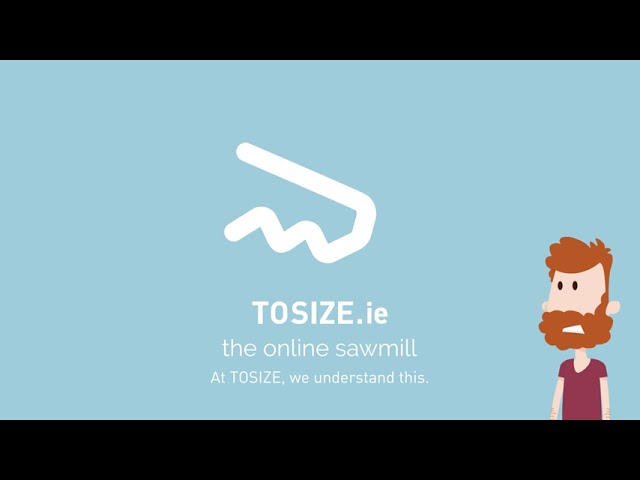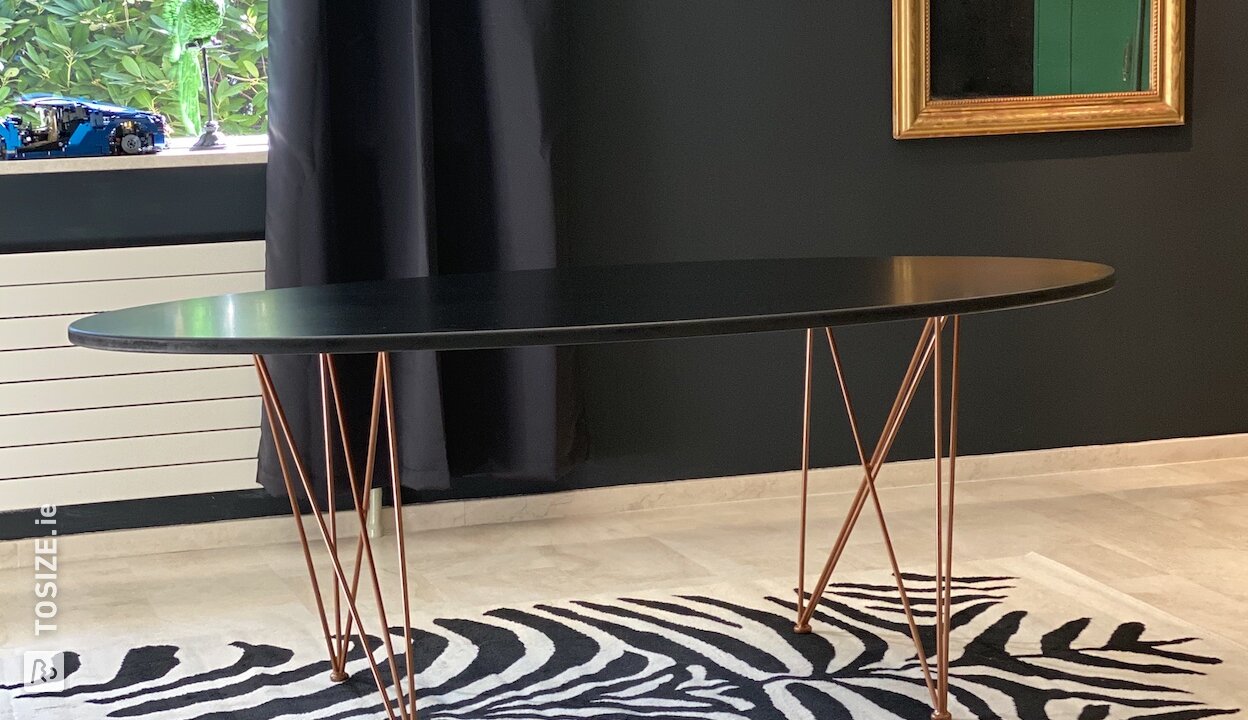 Create this project yourself with sheet material cut to size by TOSIZE.ie!
Description
Met een mooie ovale MDF plaat van OPMAATZAGEN.nl en een bronskleurig onderstel hebben we een mooi ovaal bureau kunnen maken voor de nieuwe werkkamer. Geheel in stijl met de rest van de kamer!
DIY: make an oval table yourself
Het project was heel simpel: op internet hebben we een onderstel besteld in de juiste kleur, en via OPMAATZAGEN.nl een lakdragende MDF plaat van 28mm dikte besteld.

De maten van het blad waren 190,0 cm x 90,0 cm, met een afgeronde buitenrand (boven en onder) met een radius van 6 mm.

Nadat het tafelblad snel geleverd werd hebben we deze goed schoongemaakt met St Marc zeep en de stickers verwijderd. We hebben het blad toen licht opgeschuurd en wat extra aandacht besteedt aan de randen die uiteraard wat grover waren nog van het frezen.

Na goed drogen hebben we het blad op 2 emmers geplaatst, zodat het vrij was rondom en we goed konden schilderen. Met "Flexa strak in de Lak" zwart hebben we het blad aan een kant geschilderd in 2 lagen.

Vervolgens hebben we de onderstellen geplaatst en toen de tafel 'rechtop' gezet. Na het rechtop zetten hebben we het blad ook aan de bovenkant geschilderd.

Het resultaat is fantastisch geworden!
Custom oval table
LxBxH - 190,0x90,0x70,0 cm
What others made with MDF