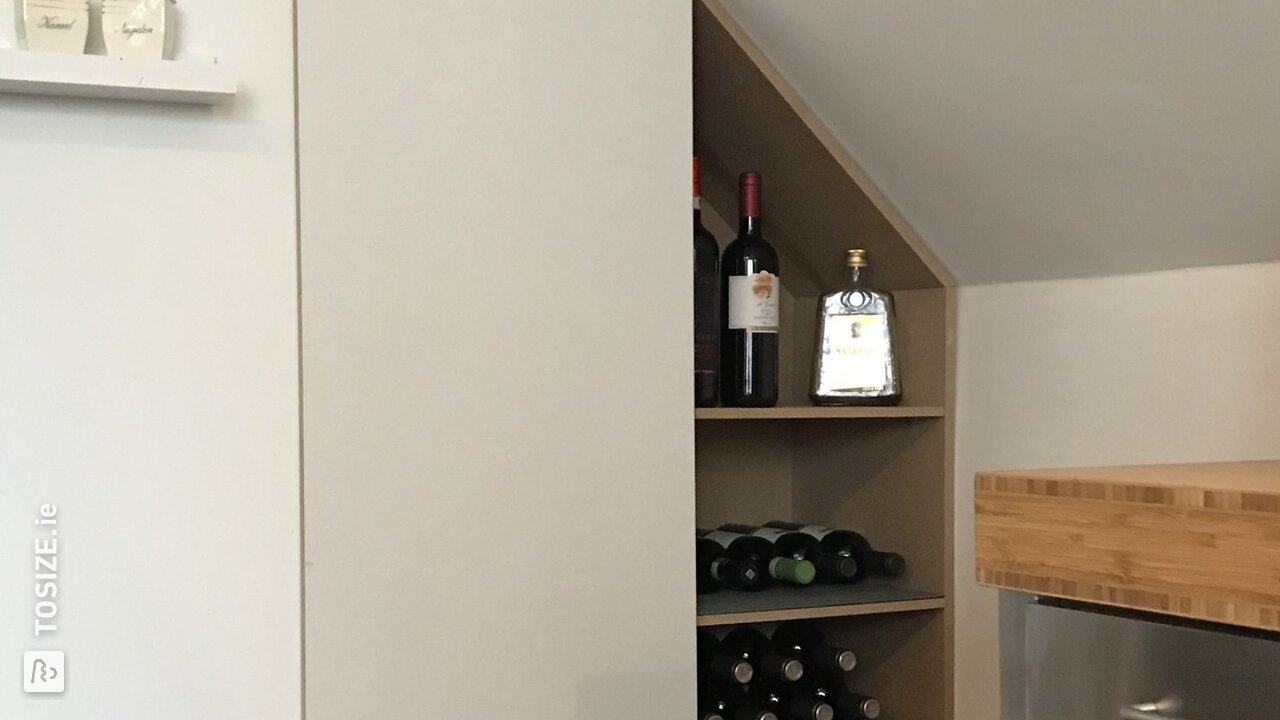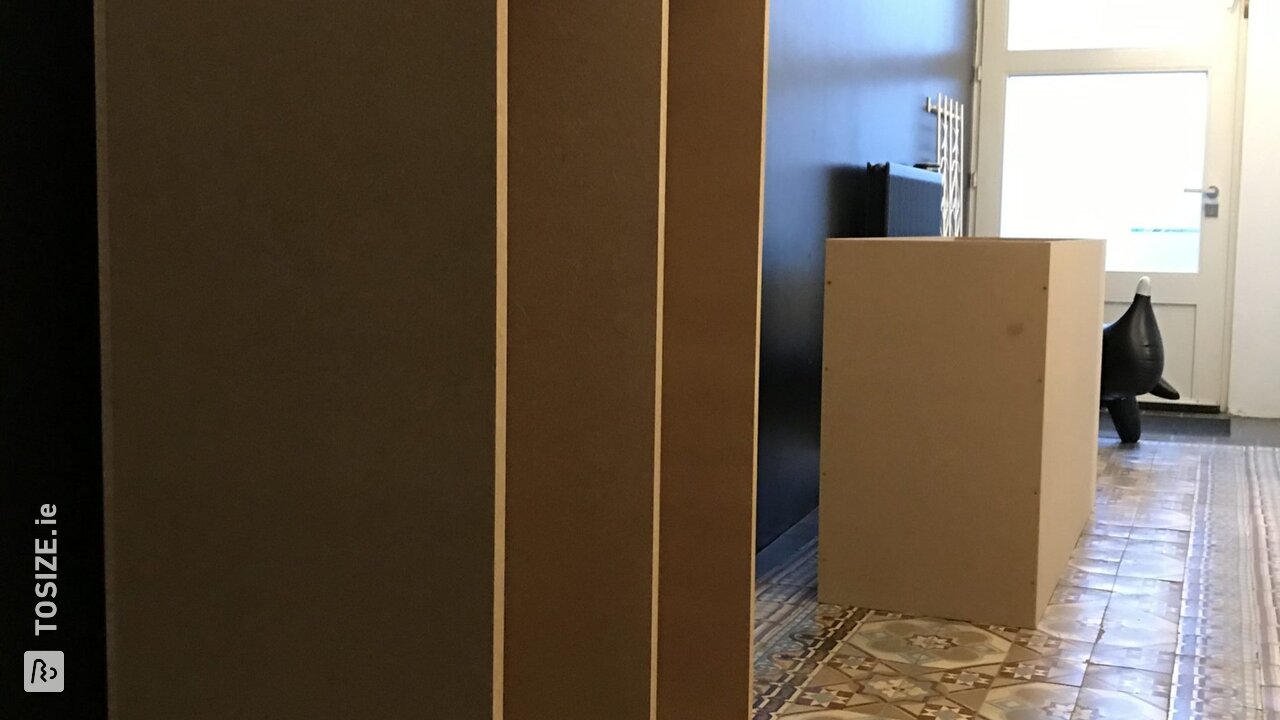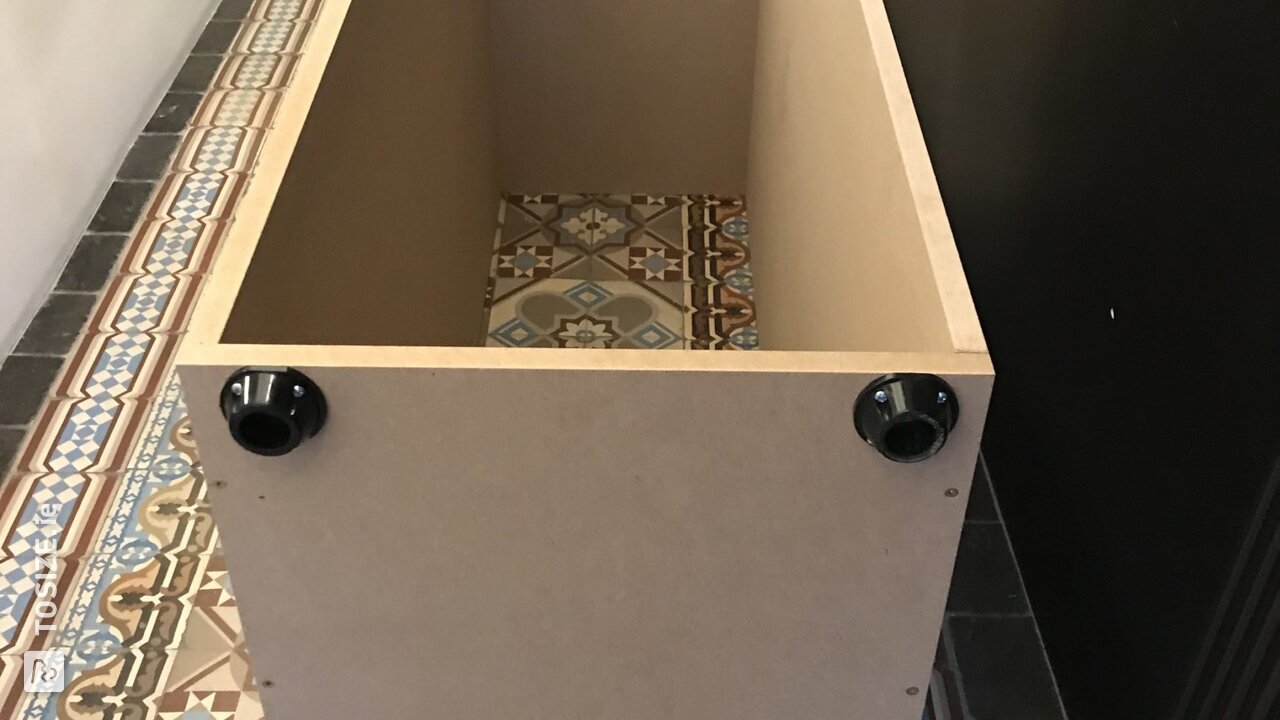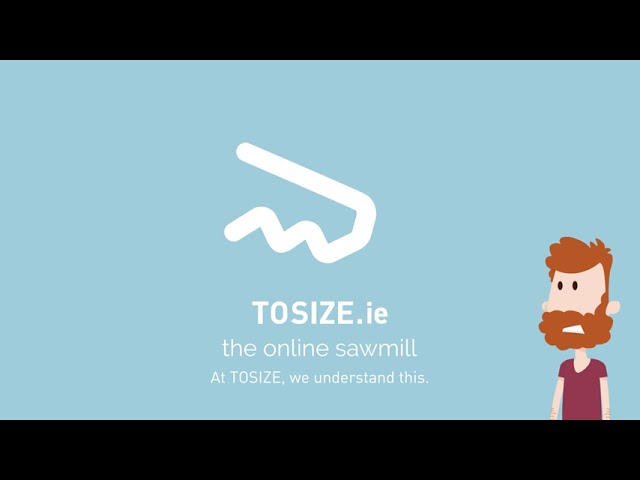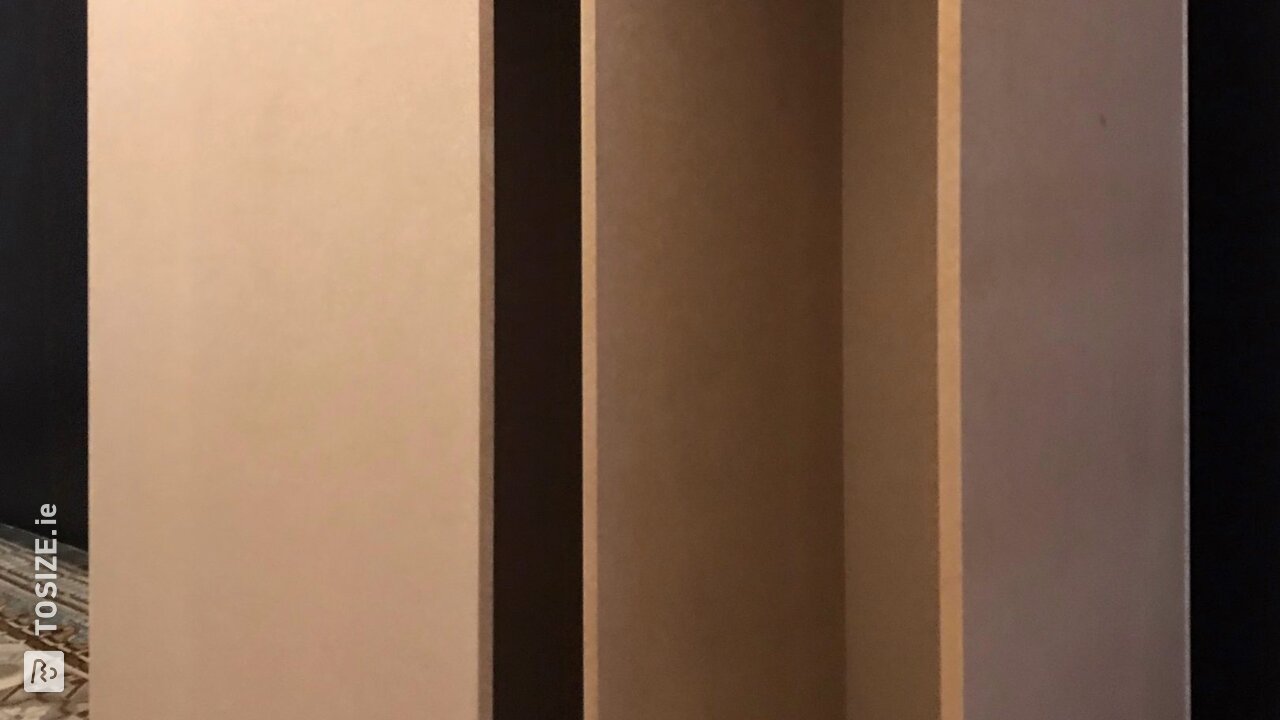 Create this project yourself with sheet material cut to size by TOSIZE.ie!
What have you made?
A pharmacy cupboard that has turned a very awkward and difficult to reach corner into plenty of extra storage space. In the kitchen, under the sloping roof surface, there was a fairly deep space where an annoying pipe was also provided. It was the place where the vacuum cleaner was stored and some loose stuff on the floor. All difficult to reach. The pull-out pharmacy cupboard solves the problem and provides a lot of extra storage space for vacuum cleaner and supplies that is easily accessible. The pharmacy cupboard consists of an MDF body and inner cupboard part, an MDF lacquer support front and a cupboard guide that can be fully extended over 75.0 cm
How did you make the closet?
As always, I first made a drawing with the correct sizes. Then I ordered all the necessary panels except for the front because I can only properly determine the dimensions when the cabinet is in place. Both cabinets, the hull and the inner part first screwed, put together and checked again whether it would fit under the sloping roof surface and the available width. Then glued both cabinets. After drying, the guides were mounted and the hull placed on adjustable feet and anchored to the floor at the rear, otherwise the cabinet could fall over. There are a number of removable shelves in the front of the cupboard. The front has an aluminum profile and a rubber inlay. The space in the back is reserved for the vacuum cleaner. Then I added boards in the remaining space to the right of the hull. Because I'm dealing with an old house and crooked walls, the front will widen a bit and close over the wall so that it looks tighter. The front has also been ordered in MDF Lacquer Wear
What are the measurements?
The dimensions are 44.0 x 77.0 x 140.0 cm (wxdxh).
Experience with TOSIZE.com
Already ordered wood to measure several times and always very satisfied with the delivered items. Transported well protected and precisely tailored!
What others made with MDF