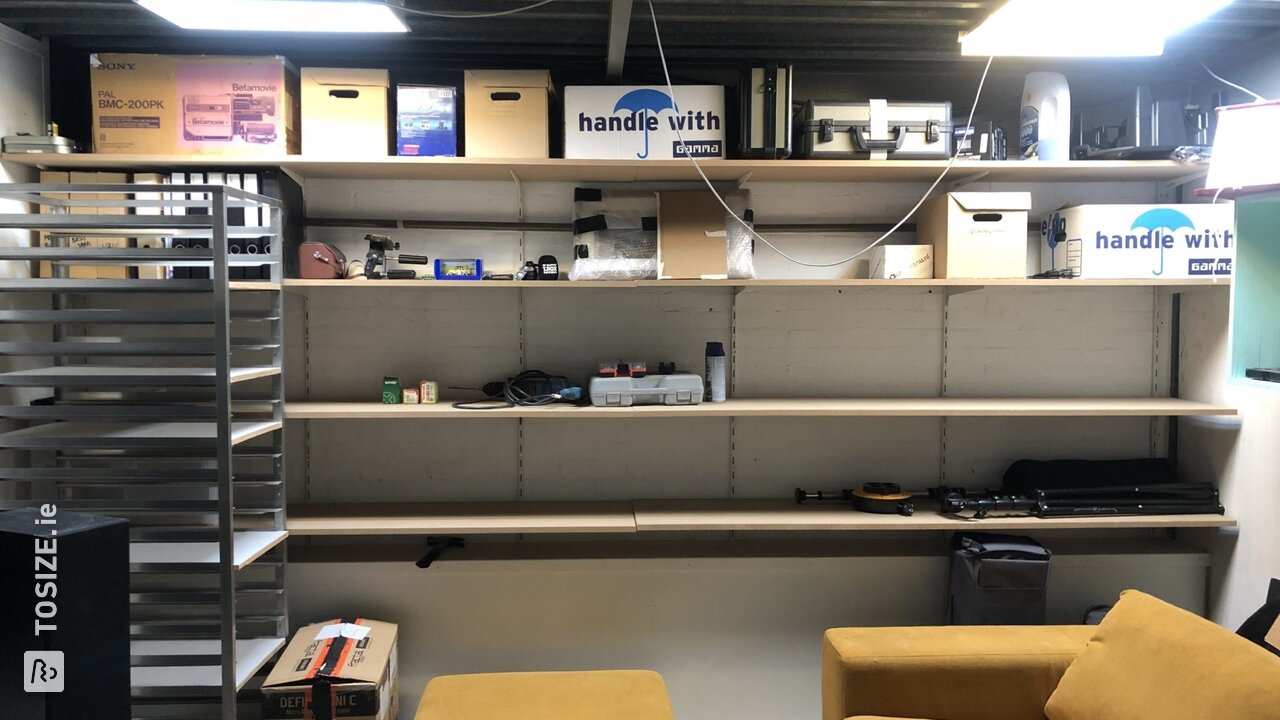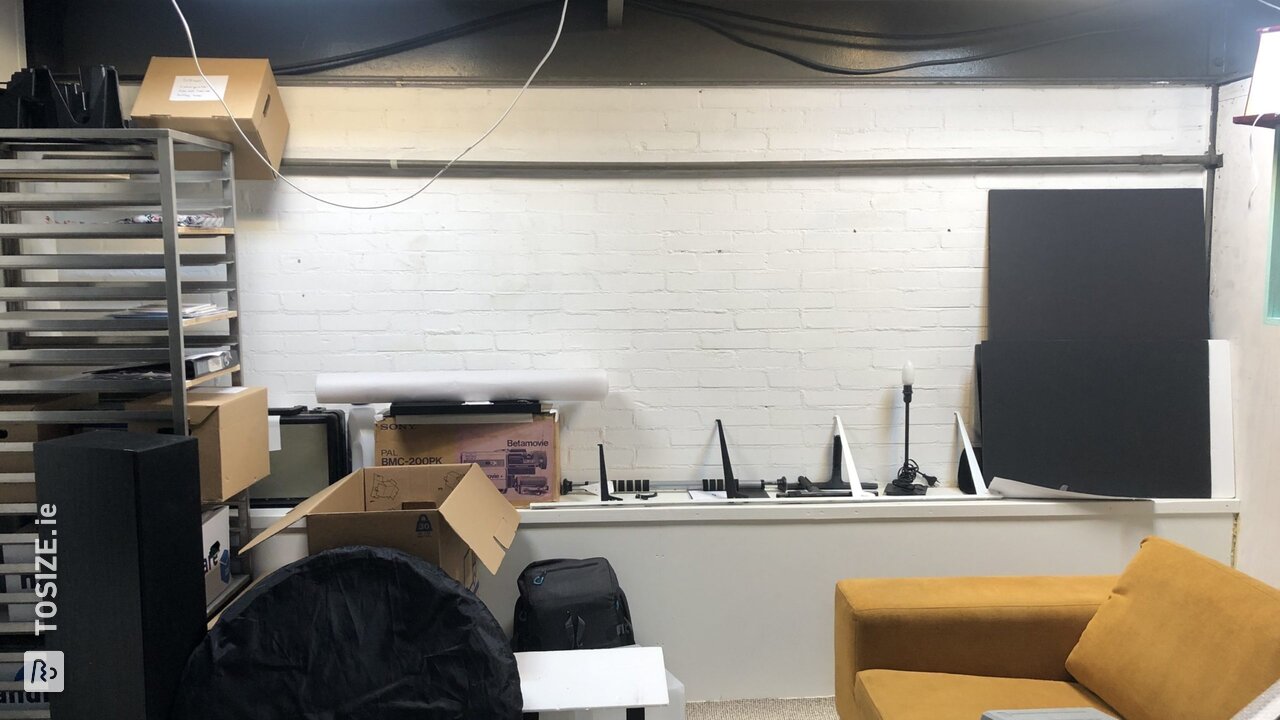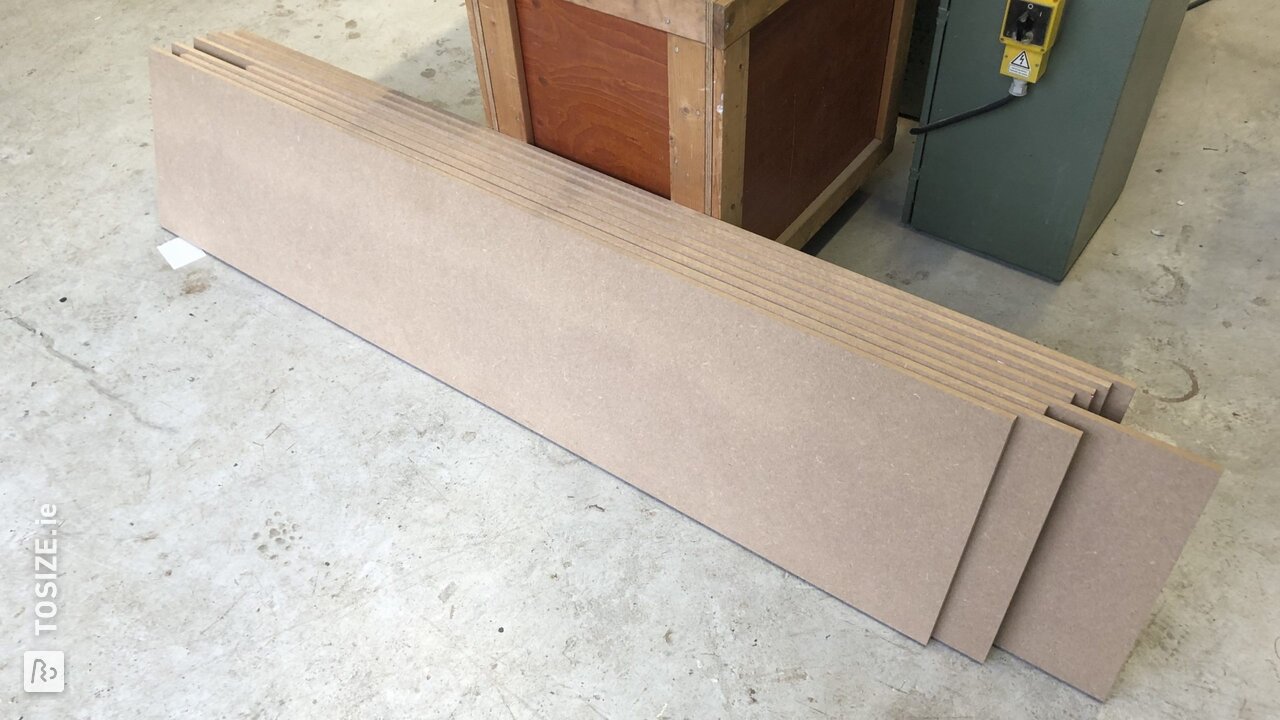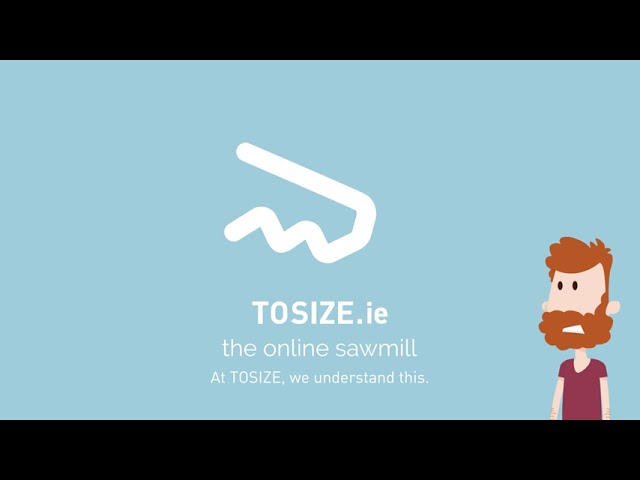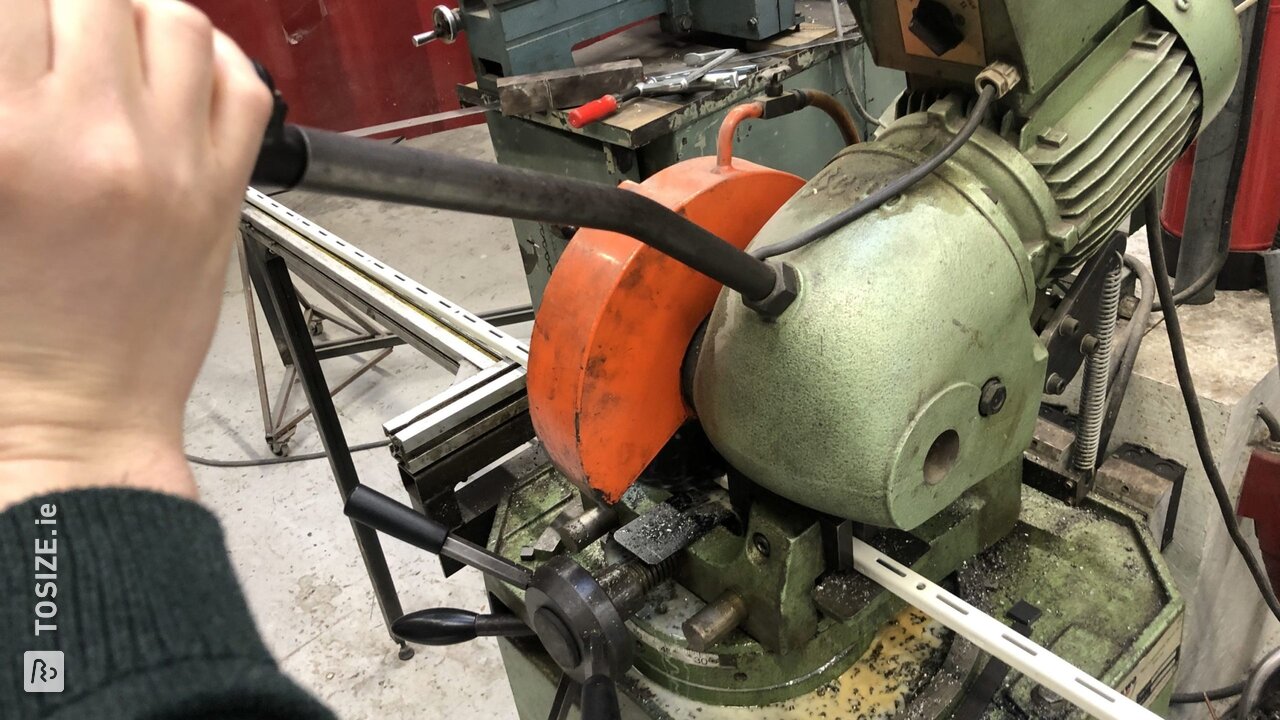 Create this project yourself with sheet material cut to size by TOSIZE.ie!
Description
I made a plan wall in my studio / workspace. For this I used normal wall brackets in combination with MDF shelves. In the future there will be doors here to get a calmer whole.
How did you make the wall?
The aim of the project was to create one wall that contains all the storage space in the entire room. No extra cupboards. The cupboard in the corner in the photo is going away. The next step is to make doors in black MDF. For these wall shelves I used normal vertical brackets. This was residual material that I was able to reuse. Because there is a tube at the bottom of the wall, I had to deal with a very strange height. Because of this I had to cut all vertical brackets shorter. Because it is a wide wall: (370.0 cm) I used two 185.0 cm planks for each piece. The sketch in Sketchup is only meant to calculate the dimensions.
What are the measurements?
The dimensions are 370.0 cm wide x 120.0 cm high.
Experience with TOSIZE.com
Very nice service. For this I will no longer saw myself. I'll be back for the doors.
What others made with MDF