Plant wall of MDF and pallet wood, by Harry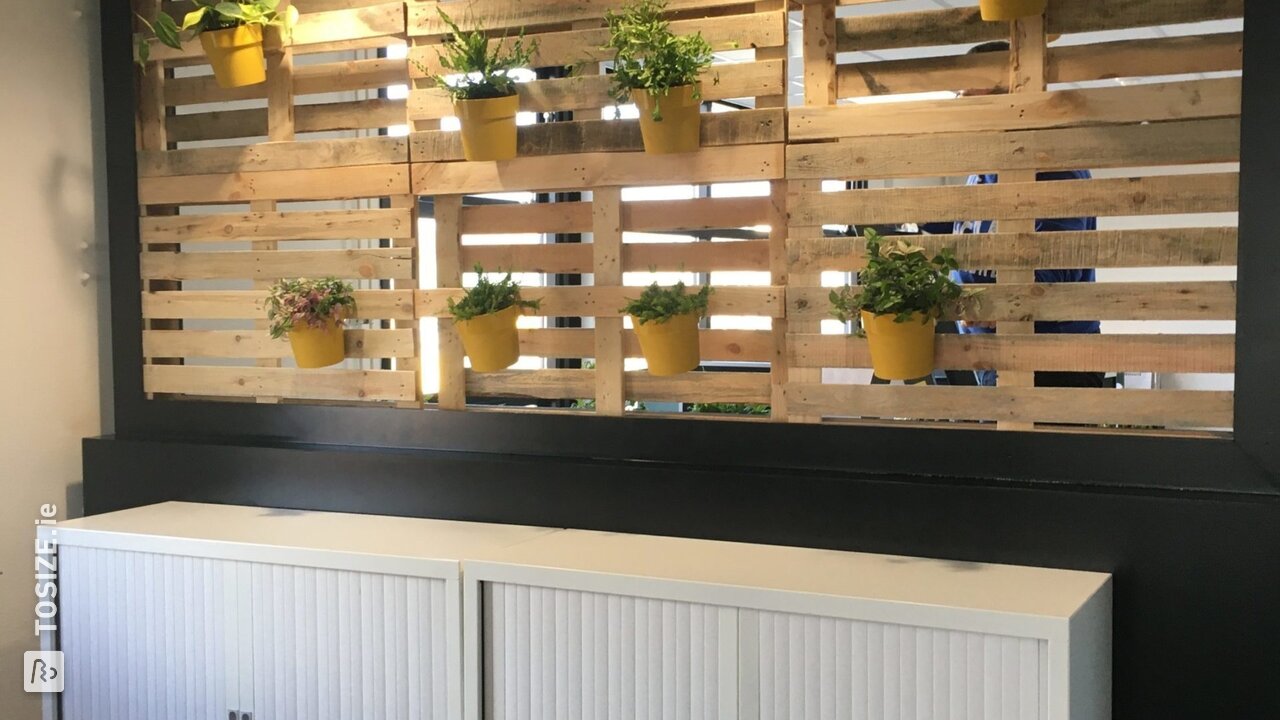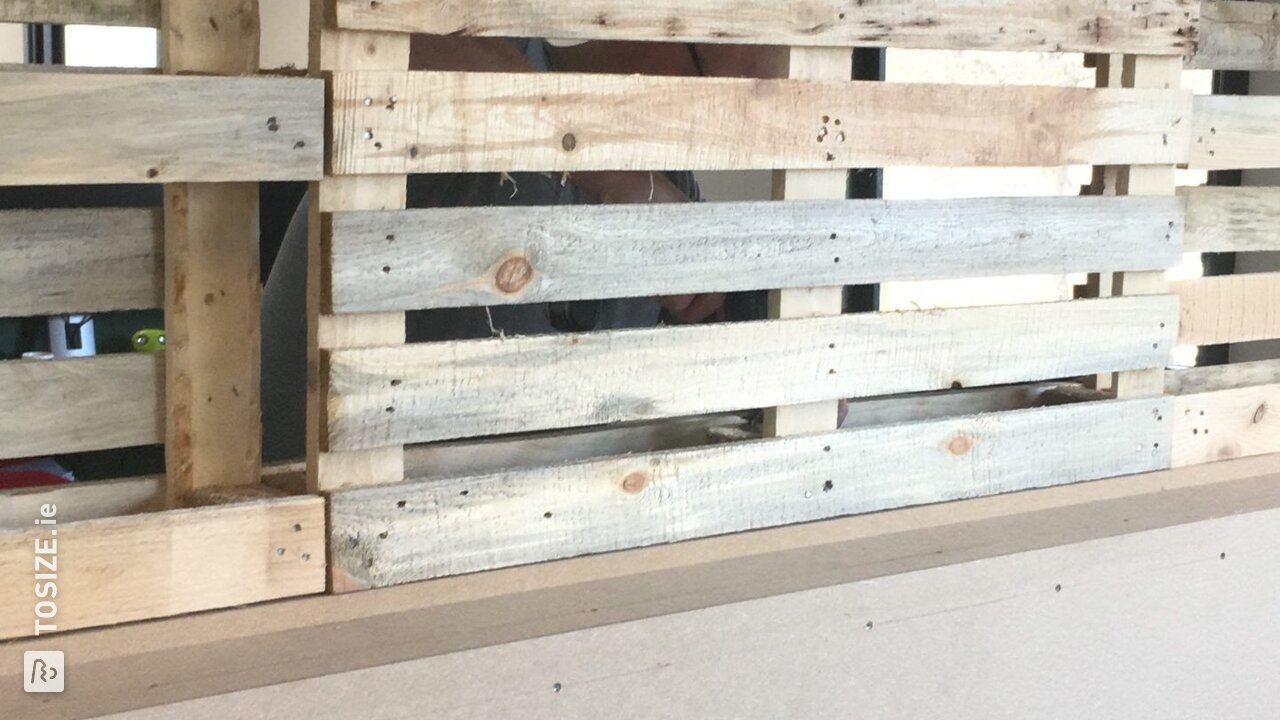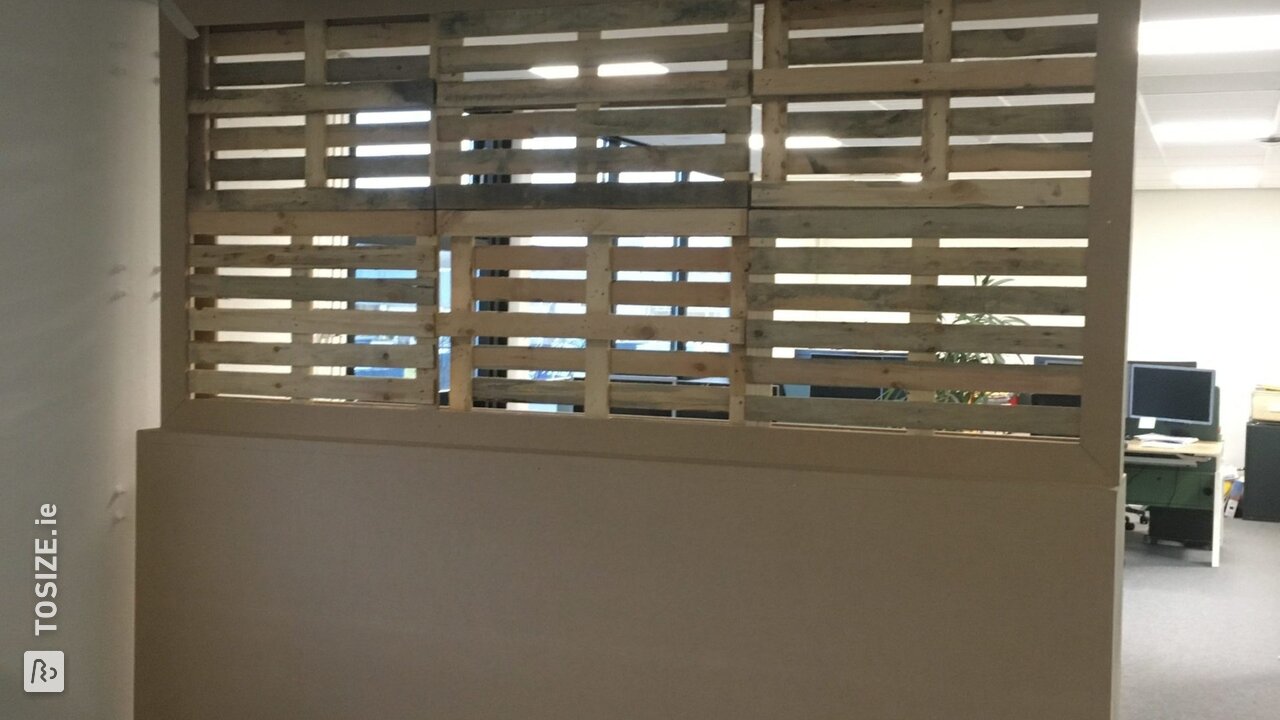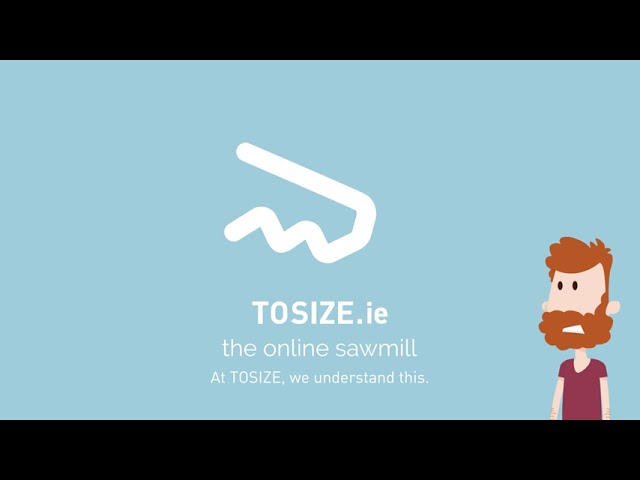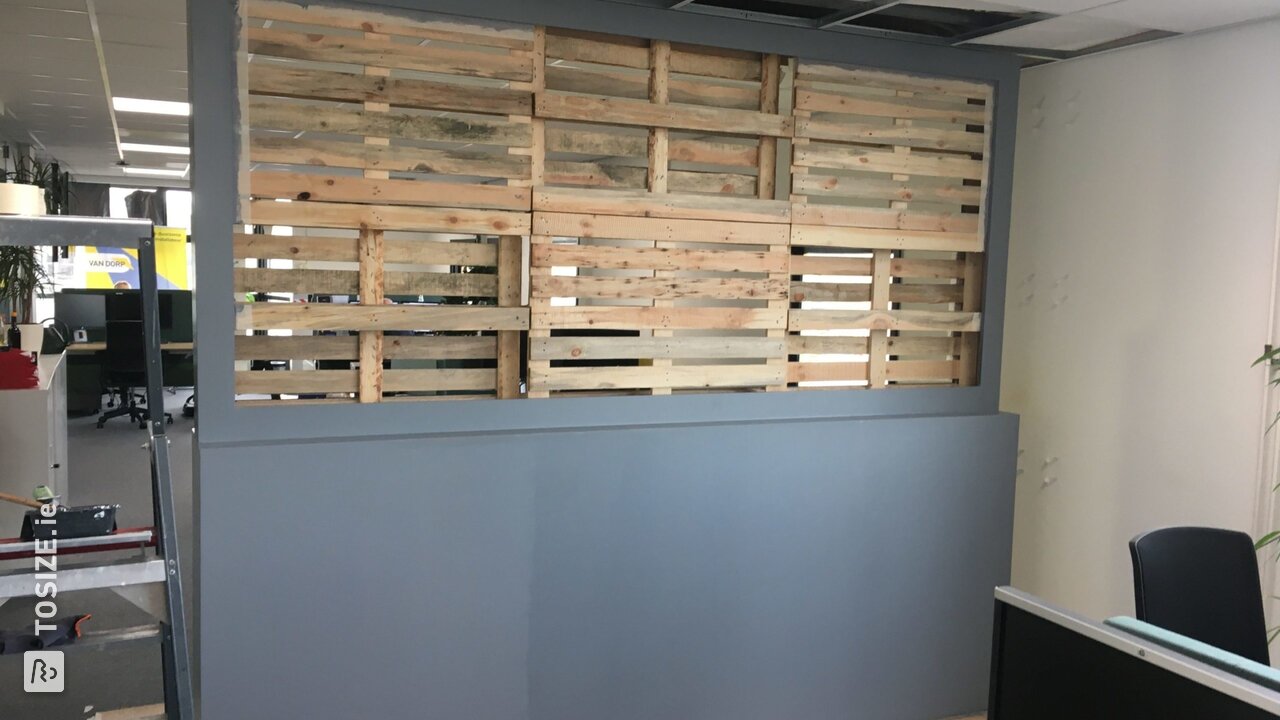 Create this project yourself with sheet material cut to size by TOSIZE.ie!
Description
In connection with sound transmission I have devised a wall that is made of pallets. Plants can be hung on these pallets, this breaks the long space, but the noise is also significantly reduced.
How did you make the wall?
Phase 1: First I made a bottom frame, against which the MDF boards were mounted. Then I glued the mitered sides. Phase 2: Bottom edge mounted and the pallets placed on it (100.0 cm x 70.0 cm). I then attached these with long chipboard screws and then secured the pallets together. Phase 3: Sides mounted and glued around the MDF frame frame. Phase 4: The screw holes are filled and sanded, then primed in MDF and painted later. Possibly. add extra lighting in the ceiling to illuminate the plants even more. Phase 5: Purchased planting including flower pots and hung them by means of hooks against the pallets.
What are the measurements?
Width: 314.0 cm. Depth: 40.0 cm. Height: 260.0 cm
Experience with TOSIZE.com
Because TOSIZE.com has cut the MDF exactly to size, has mitered the edges at 45 degrees and has packed them extra for transport against unnecessary damage, the project is a lot easier!
What others made with Beams and Battens and MDF