Round dining table made of MDF Lakdraag, by Anke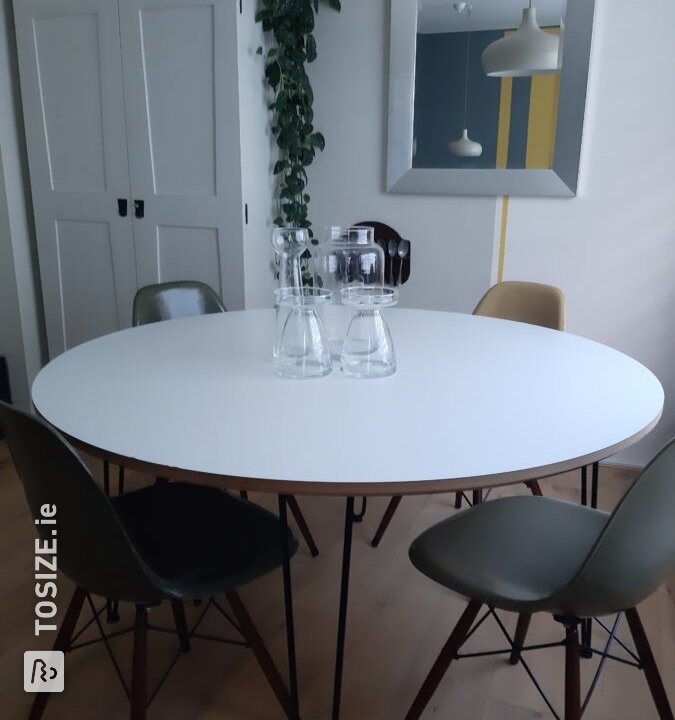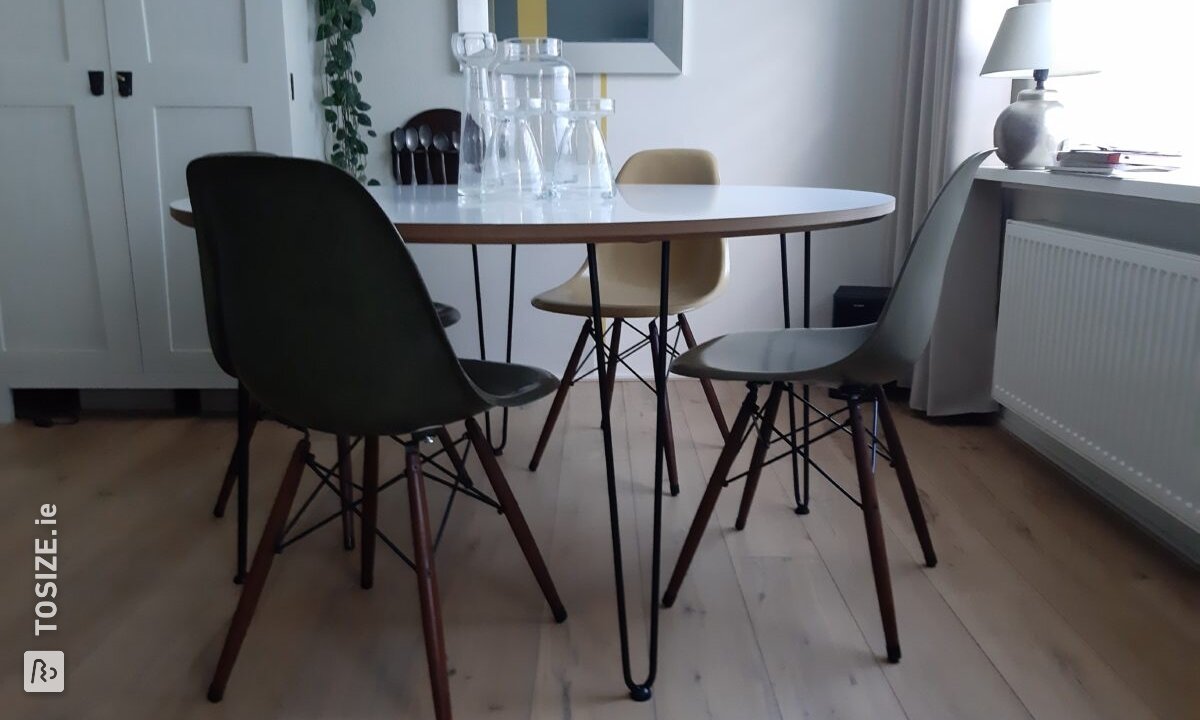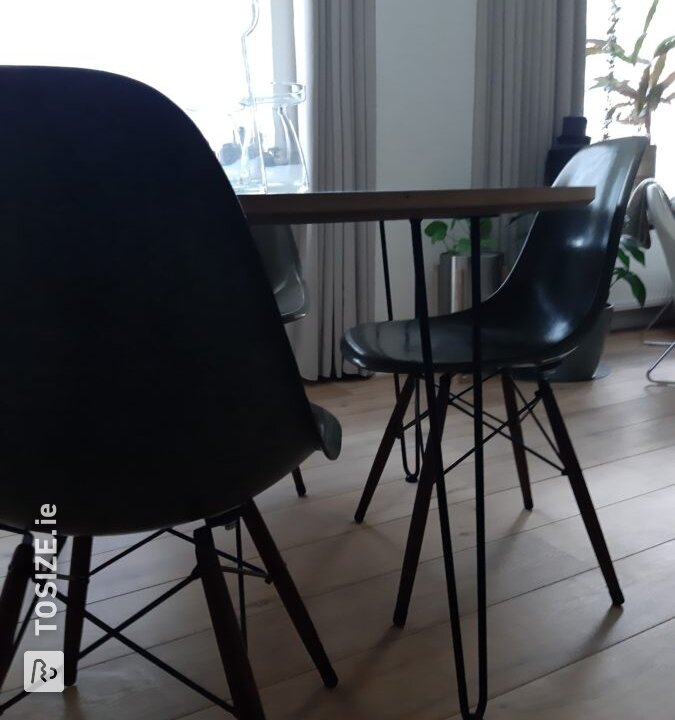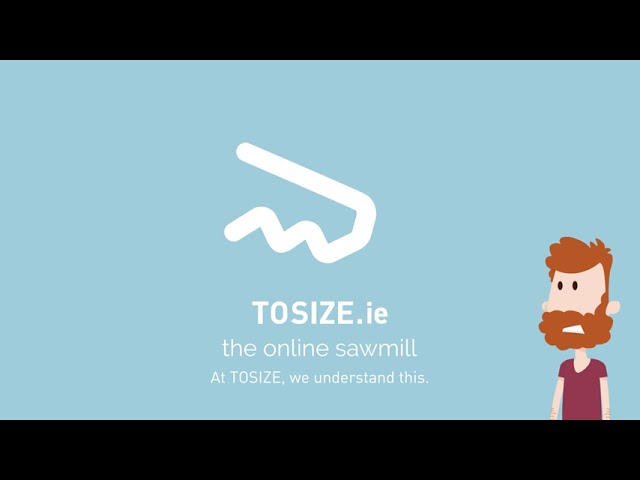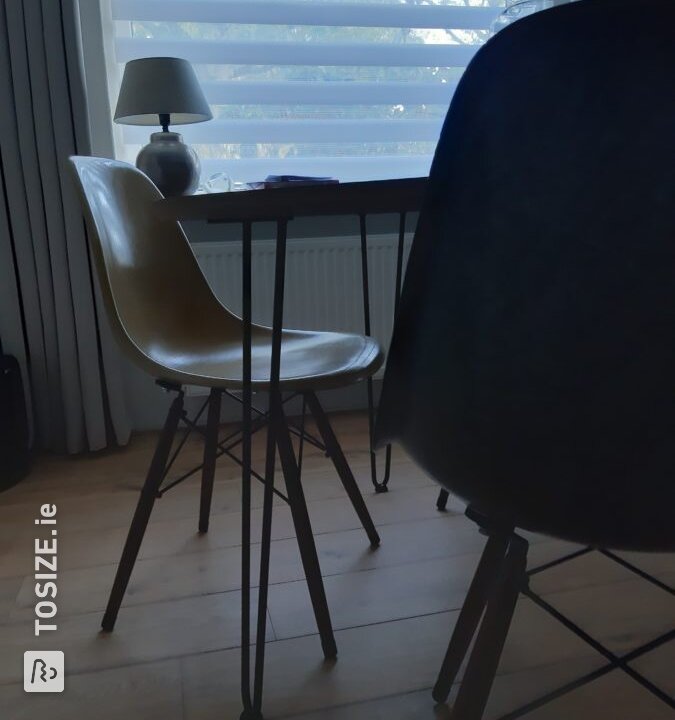 Create this project yourself with sheet material cut to size by TOSIZE.ie!
Description
A sleek round dining table for four people. If you slide in a bit, you can also sit on it with six people on occasion.
How did you make the table?
We have a round dining table for 4 people made of MDF Lacquer Carrier with a thickness of 28 mm. We saw a round blade with a diameter of 135.0 cm. The edge is milled diagonally on the underside. Then beautiful black steel hairpin legs placed underneath. These have a height of 74.0 cm. Become a beautiful table! The edge still needs to be finished with edge sealer and the top of the table still needs to be painted.
What are the measurements?
135.0 cm diameter, height 74.0 cm.
Experience with TOSIZE.com
Great company, material delivered quickly and meets expectations!
What others made with MDF