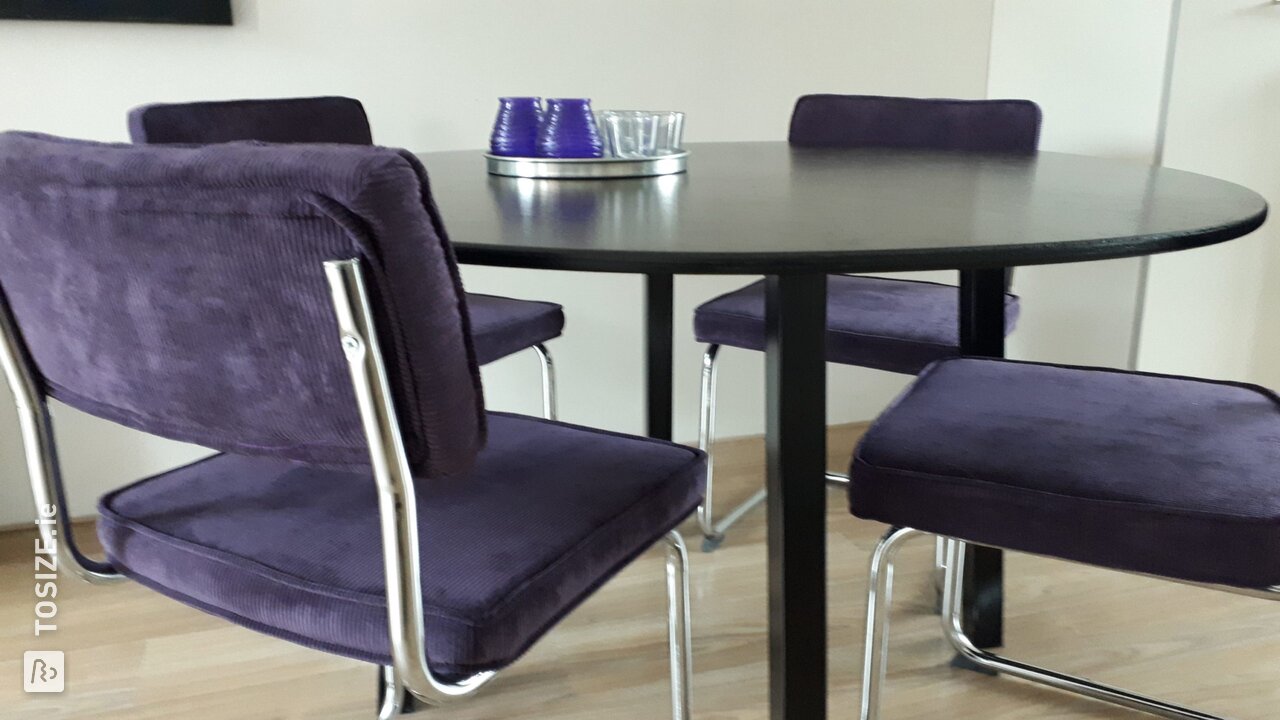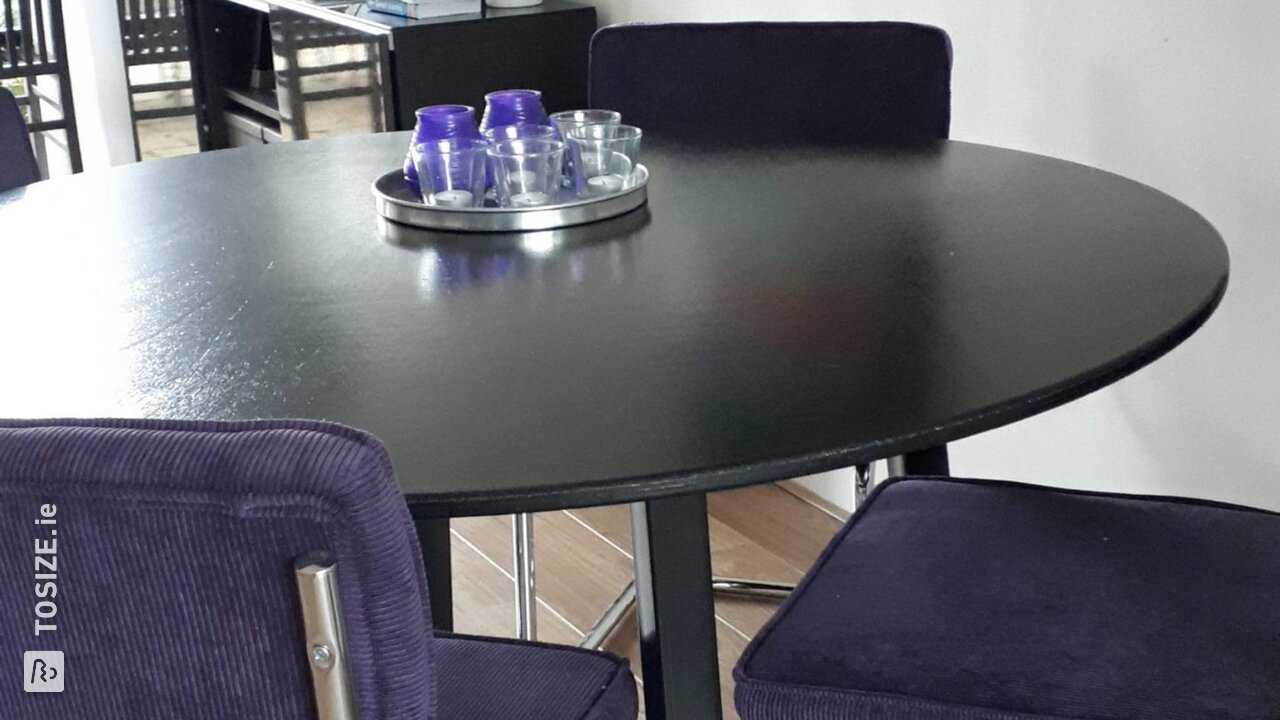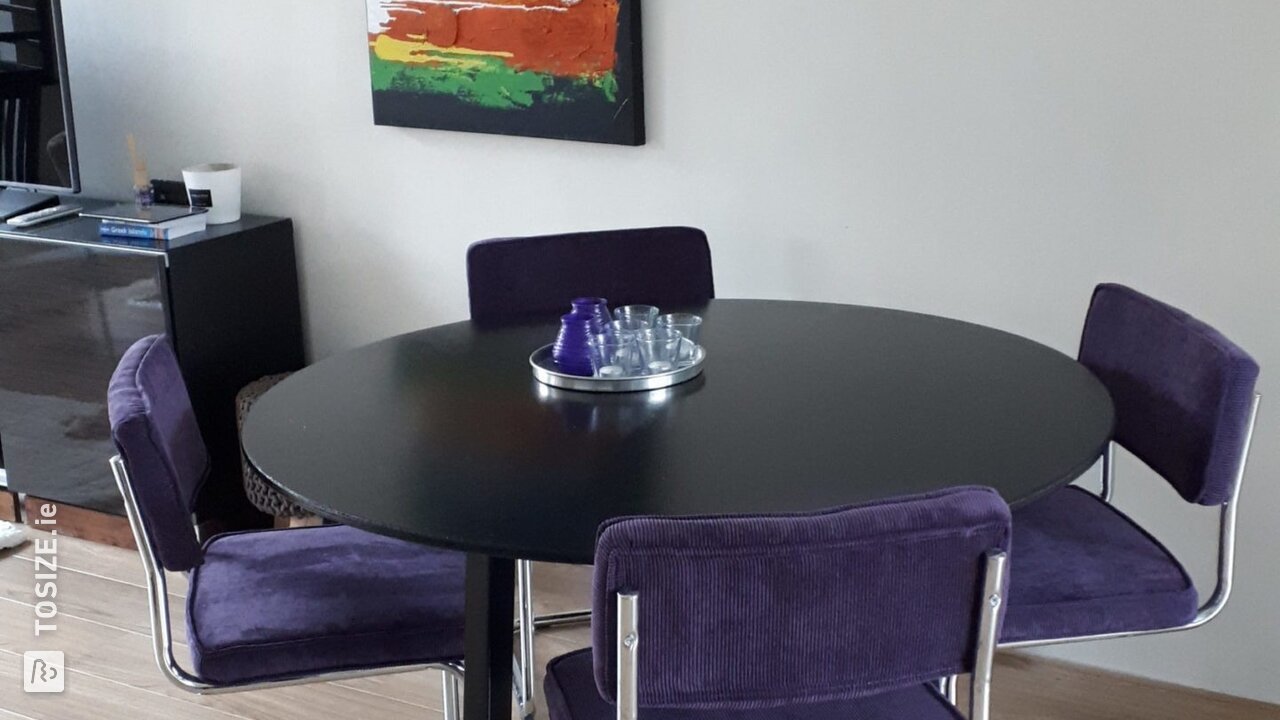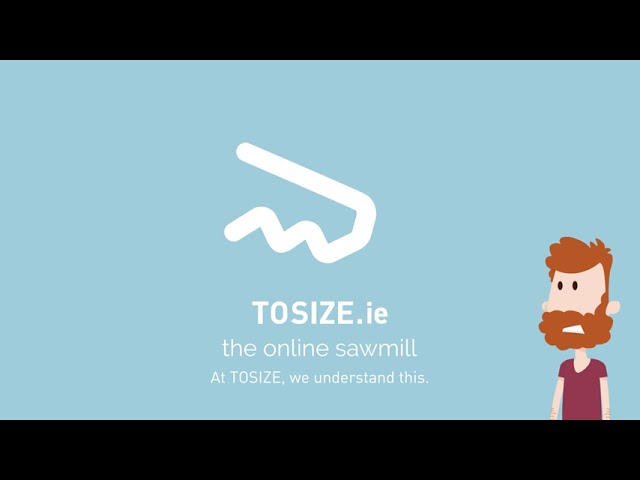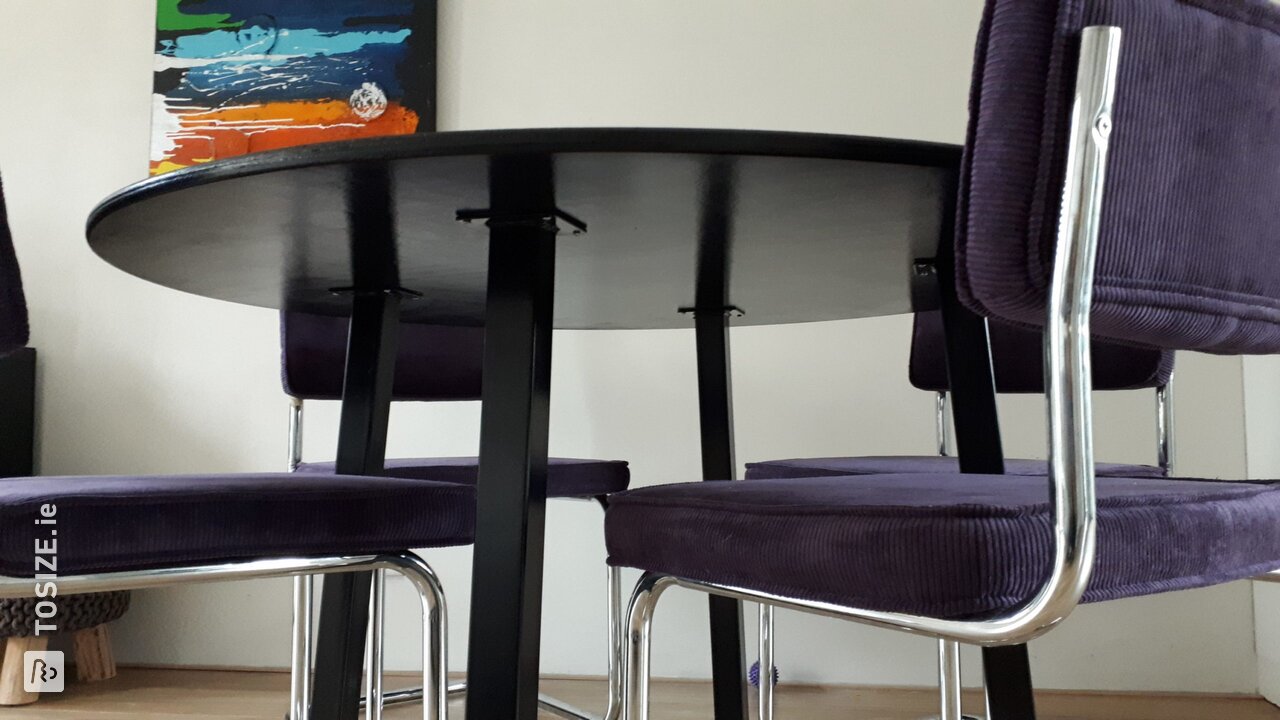 Create this project yourself with sheet material cut to size by TOSIZE.ie!
Description
Very proud of my beautiful homemade dining table! The basis was a plywood sheet of 18 mm from TOSIZE.com. The four legs are made of black coated metal.
How did you make the table?
The base is a plywood sheet of 18mm. This is the minimum thickness for a stable dining table. I opted for a diameter of 130.0 cm, which offers ample space for 4 or 5 people. I first sanded the top on both sides and then primed it well. Then painted two layers of black gloss lacquer on with a paint roller, four sturdy black metal legs screwed underneath and see the beautiful result for a small price!
What are the measurements?
The table has a diameter of 130.0 cm.
Experience with TOSIZE.com
Very happy with TOSIZE.com's good and fast service!
What others made with Plywood